Major Style
A closer look at Jon Rahm's custom Cuater golf shoes at the Masters
Jon Rahm teed it up at Augusta during the first round with a bolder set of footwear than the 28-year-old typically wears. Cuater, a TravisMathew brand Rahm is an ambassador for, created a custom pair of golf shoes to celebrate Rahm's seventh Masters appearance. Here's a closer look at the shoe.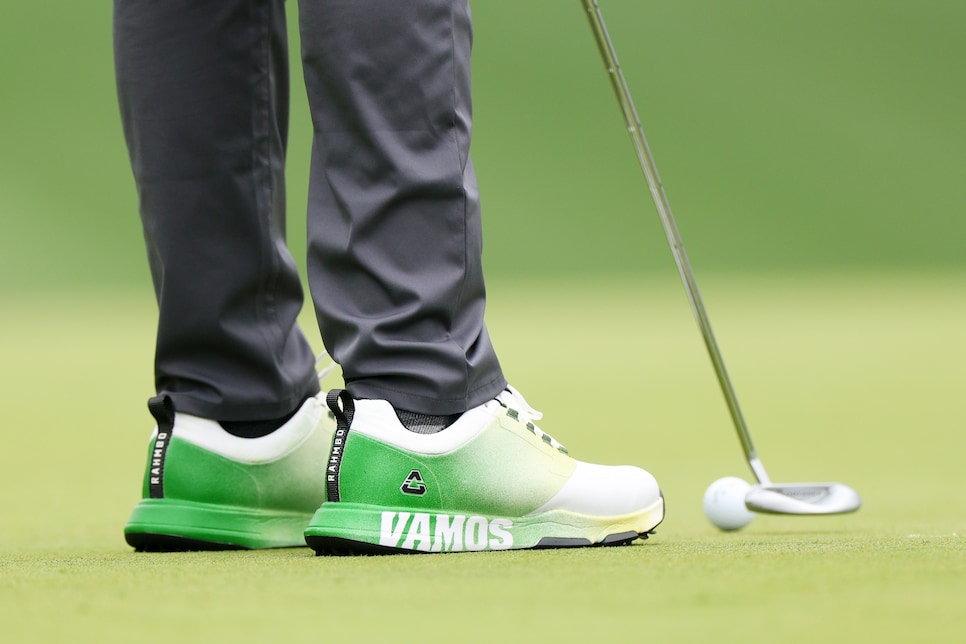 The Ringer Golf Shoe has a green-and-yellow print resembling a saddle design to give the athletic styled shoe a more tradition golf shoe look. The heel and midsole of the shoe also features the paint-like coloring with the word "Vamos" or "Let's Go" printed across the outer midsole of each, honoring Rahm's Spanish heritage.
Rahm's nickname "Rahmbo" is also printed on the heel pull at the back of the shoe in simple black-and-white.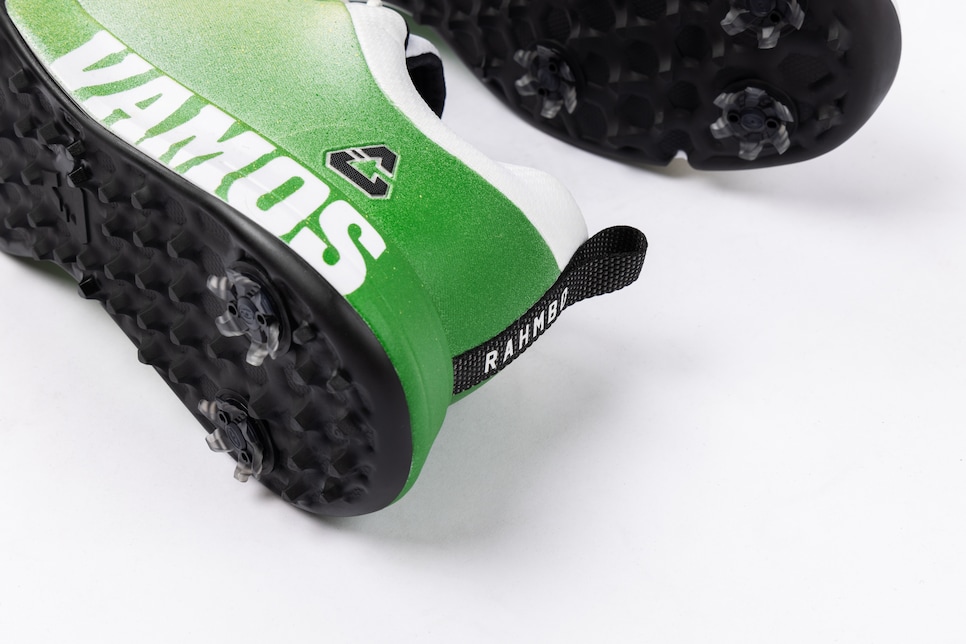 Part of our Best Men's Golf Shoes of 2023 list, Rahm switched to the Ringer in late 2022 after extensive testing proved it to be the best shoe for his swing and to reduce pain caused by foot issues stemming back to birth. The Ringer is a waterproof, spiked golf shoe with a mesh lining that enhances breathability and moisture-management. It's typically only seen in simple white, black or gray colorways—making this custom green iteration even more head-turning.
"I like to keep it simple with white, gray and black shoes," Rahm said in an interview earlier this year. "I like the classic look and I don't want to be trying to hit a shot and see complicated things at my feet."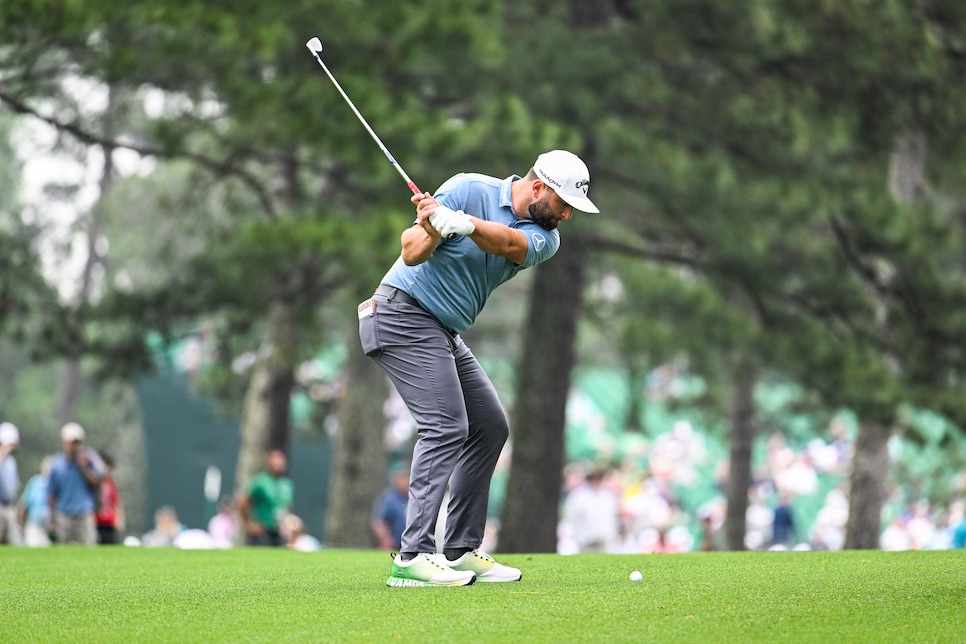 Perhaps Rahm's preference for simple footwear was a motivating factor to keep the colorful details around the back and bottom of the shoe, attaining color without creating too much of a distraction.
Cuater has teased an opportunity on its Instagram for fans to win a pair in the coming days.
More Masters-related Style: