Golf Shoe Game Changer
Jon Rahm's clubfoot caused him to play in pain. Here's how he's fixing it
*All products featured on Golf Digest are independently selected by our editors. However, when you buy something through our retail links, we may earn an affiliate commission.*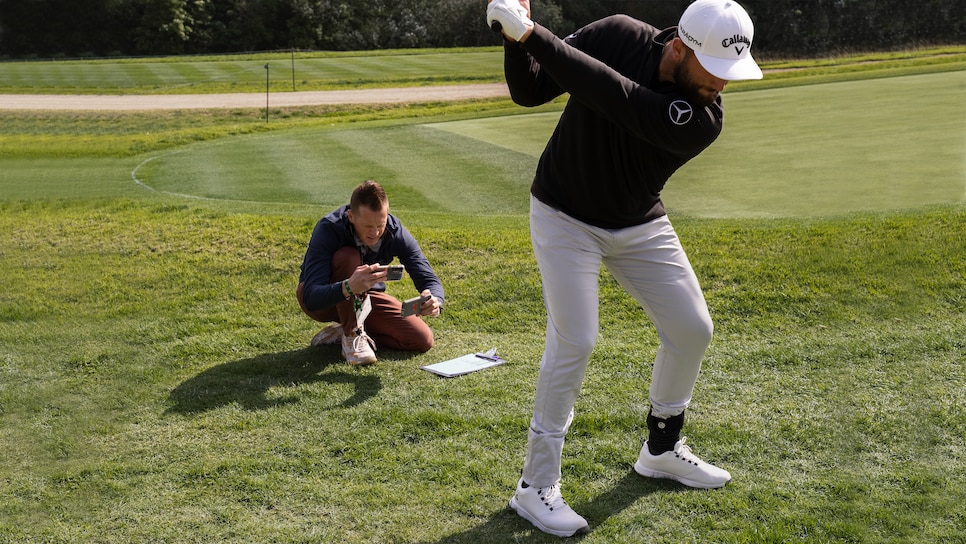 Pain had just become the norm for Jon Rahm. He'd start to feel his right foot get sore after nine holes. Shortly after, the pain would spread through his right calf, hip and shoulder until the entire right side of his body was hurting.
"So when I was born, they basically relocated, pretty much broke every bone in the ankle and I was casted within 20 minutes of being born from the knee down," Rahm shared at the 2021 Open Championship. "Every week I had to go back to the hospital to get re-casted. So from knee down, my leg didn't grow at the same rate. So I have very limited ankle mobility in my right leg. It's a centimeter and a half shorter, as well."
He's depended on custom footwear to balance out his stance since grade school. Initially, his family would go to a local cobbler who would cut out the sole of his right golf shoe, shave off a centimeter and a half and put it back together. Later, through the Spanish Golf Federation, his family was connected with specialists who made custom insoles that would provide the balance and support needed without compromising the base of the shoes through removing material. He has depended on these insoles throughout his career, calling home to his parents when he needed a new order of insoles. The padded inserts took the pressure off his right side, but he was on his own to manage the pain from the imbalance and low-ankle mobility.
It wasn't until extensive testing with his footwear sponsor that Rahm, now 28, was able to find a shoe and recovery routine to nearly eliminate the extreme amount of pain he was in. Rahm signed with TravisMathew in 2021 as the brand's footwear line, Cuater, was in its infancy. Launched in 2019, Cuater had two golf shoes in its collection upon signing Rahm—neither of which were a fit for Rahm's needs. He was allowed to select his own footwear for nearly a year before transitioning to Cuater footwear.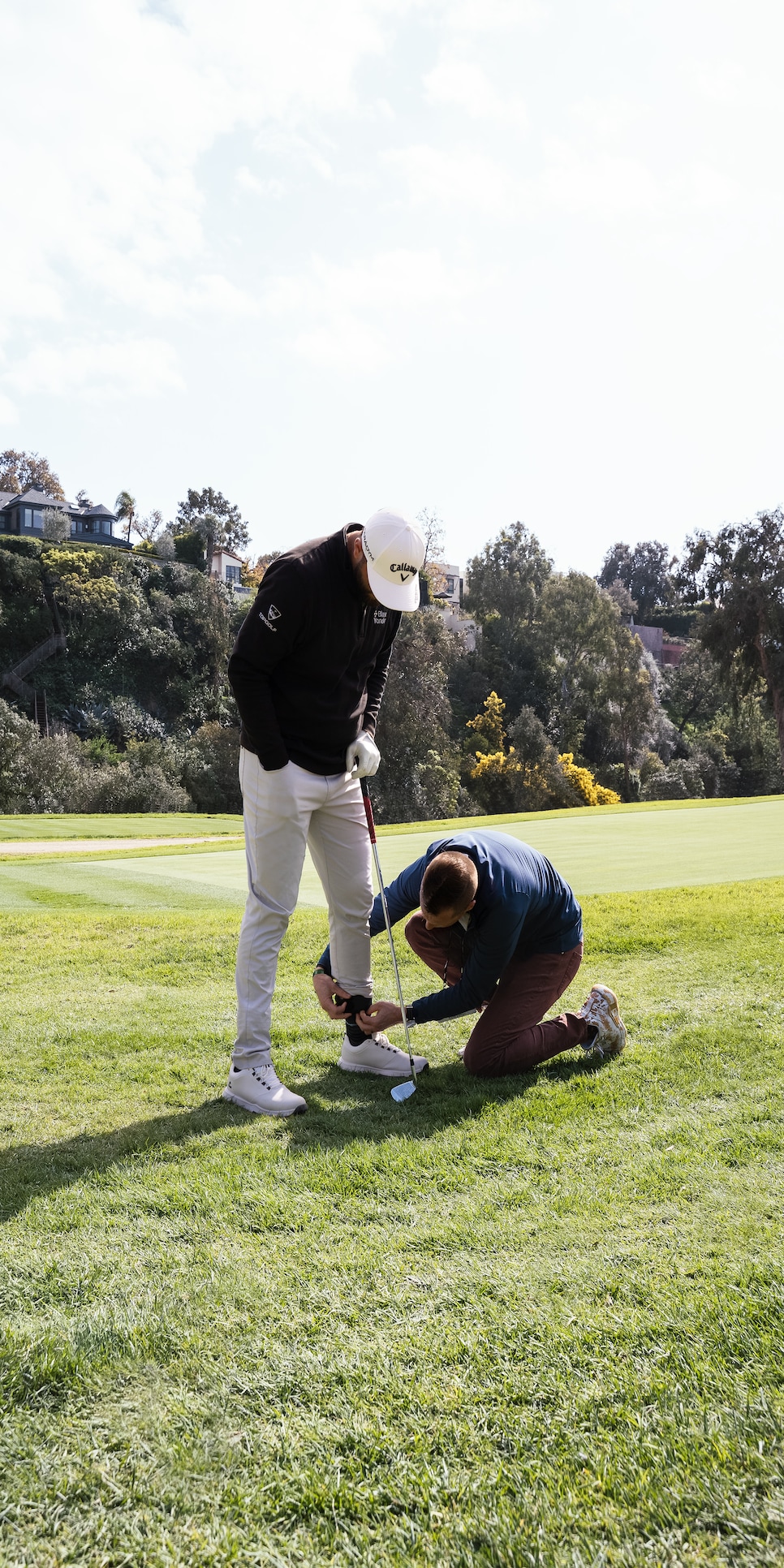 Behind the scenes testing with Rahm. Image provided by Cuater.
"They were a bit too soft for my weight and the power I create," Rahm said. "I wasn't stable enough through the swing and that's why for a few months I didn't wear them."
In the meantime, he wore Jordan 11 golf shoes for the first six tournaments of 2021 until Cuater got him in the company's Wildcard shoes for the remainder of the season, in which he finished in the top 10 at eight of the 12 tournaments—including his win at the 2021 U.S. Open. The low-profile design of the Wildcard, in combination with his inserts, gave his right ankle more mobility, but he was still finishing each round with pain radiating through the right side of his body and hips.
"The Cuater people really stepped up," Rahm said. "I think it was two or three of them who came with engineers to San Diego when I was doing [force plate] testing with my swing coach … it's going to sound like I'm just blowing smoke up the Cuater brand, but we went through some extensive work and it was a game-changer for me."
The team took scans of Rahm's feet and used force plates to identify key pressure points and areas in need of support during the golf swing, walking on different terrains, as well as during workouts and off-course activities. Rahm's ball speed was recorded in 10 different shoe options to test how different levels of support might impact his game.
"I actually recorded one of my highest ball-speed numbers barefoot on just insoles," Rahm said. "It was uncomfortable, but made us realize that I needed a shoe that would allow my foot to move more freely."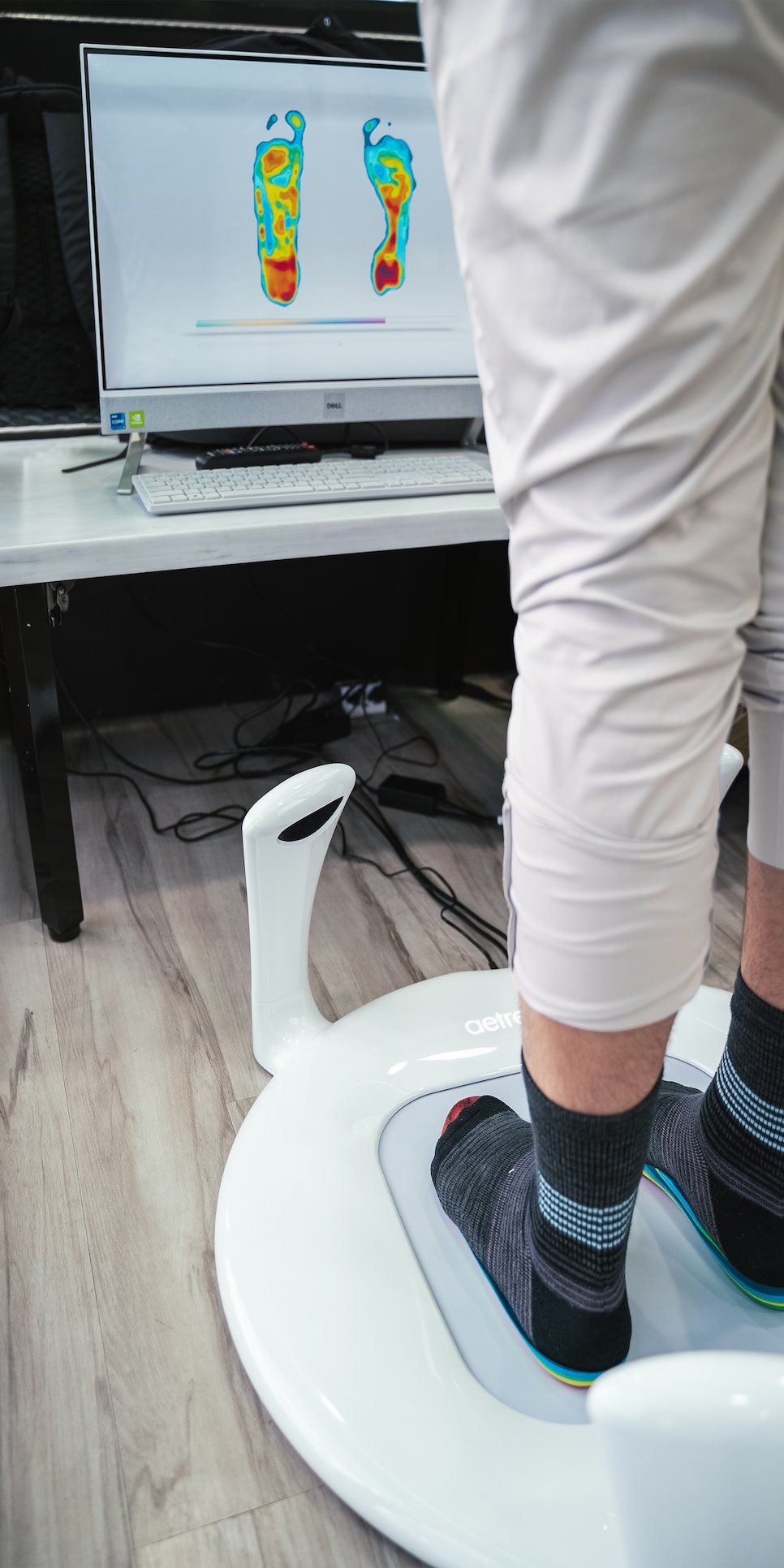 Rahm explained that in the past, it has been a misconception that he'd need a more restricting shoe because of his low-ankle mobility. He developed a shorter swing at an early age because of the lack of stability and mobility in his right ankle. Testing helped the Cuater team recognize that Rahm needed a shoe with enough support to prevent his weight from shifting too much on the outside, without becoming restrictive or preventing him from using the ground to generate power more efficiently, as his shorter swing requires, and they got to work developing a shoe that would work for him.
Late in 2021, Rahm wore an unreleased version of the Ringer Golf Shoe at a photoshoot for the brand and knew it was the shoe for him. The brand was forced to release the shoe early after fans saw Rahm wearing the shoe in contention at Kapalua and Torrey Pines.
"I do believe largely, largely, my jump in distance from 2021 to 2022 was gained by the shoe," Rahm said.
But the most noteworthy change for Rahm was the reduction of pain post-round. Pain had become almost the norm for Rahm, who had developed an extensive post-round recovery routine including ice baths, stretching, massage and laying with his feet elevated in an "L" shape against a wall for long periods of time.
RELATED: We tried the recovery-boosting slides that Tiger Woods was spotted wearing
"I've dealt with feeling uncomfortable, soreness and tightness in a lot of parts of my body for most of my career," Rahm said. "The last year and a half has been wonderful. I can play a round of golf and not have to worry about the pain because the work we've put in."
Rahm still prioritizes recovery and often uses a percussive massage gun on his feet, will elevate his feet while unwinding, watching Netflix and swears by using toe-separators—yes, like the ones used for pedicures—but the pain is considerably less than before.
"I take [foot health] very seriously, if I don't have my insoles on for 10 minutes at home, everything hurts," Rahm said. "All the work has helped my game, but being healthier is not necessarily for today or tomorrow, but I still want to be doing this in 20 years and be healthy," Rahm said. "That's what this is for."