The Goat
Masters 2023: Wait, did Jim Nantz make a LIV Golf joke on the CBS Masters broadcast?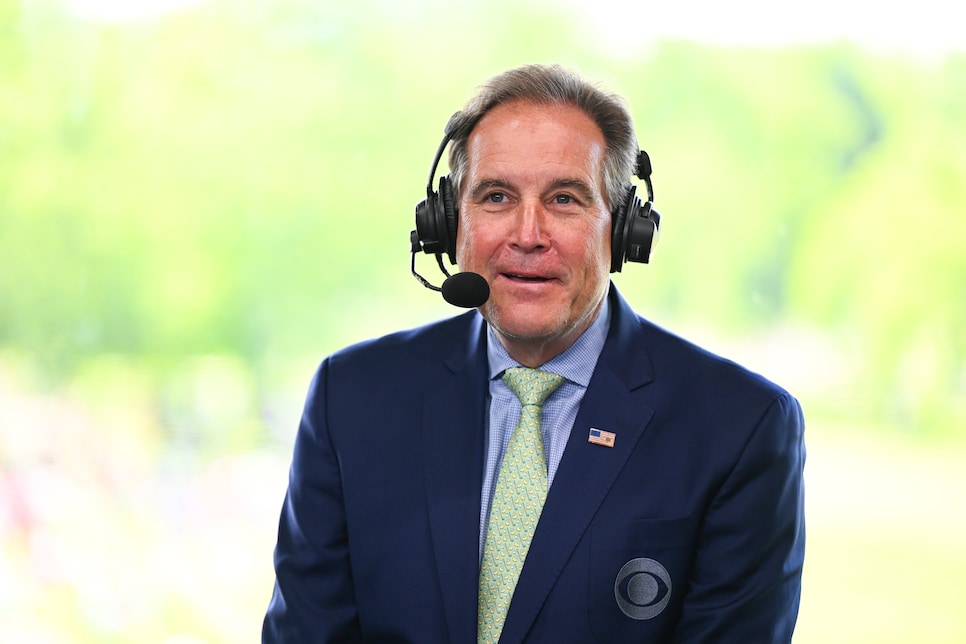 Jim Nantz is a pro's pro. The man has hosted 36 Masters broadcasts, so when he says something, you know he means it.
During Sunday's third-round coverage, Nantz was able to get a subtle jab in at LIV Golf and its broadcasting partner, The CW, after Brooks Koepka approached his shot on the 15th-hole crosswalk.
"There it is right on the CW ... the crosswalk," said Nantz as Koepka walked up to his ball.
One has to wonder if the CBS icon had that one in his back pocket heading into Sunday or if the moment was just perfect. There were so many things that needed to happen, from a LIV golfer taking center stage to the ball landing in a patron crosswalk—but Nantz was ready with the comedic timing that only the great stand-ups seem to have.
So far, the CBS and ESPN broadcasts has played things pretty straight when it comes to LIV Golf and the chaotic split, which makes the coy comment even more ingenious.
The question remains what kind of call Nantz will go with if Koepka ends up winning this Masters, which he's the favorite to do with a two-shot lead. Regardless, we're happy we had this moment.