KO
Masters 2023: Why Brooks Koepka tried to punch out a car window at Augusta last year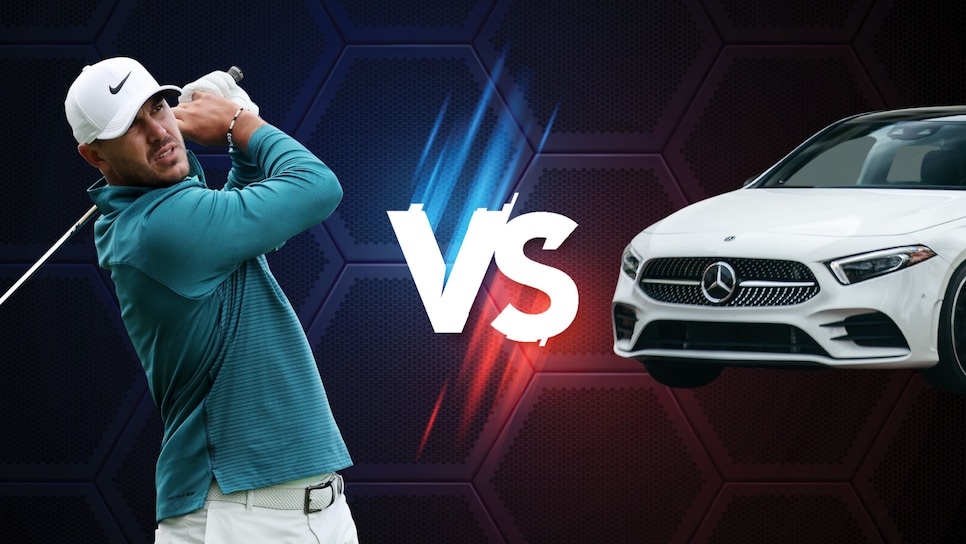 Oh, the times, they are a-changin'.
No one, sans amateur Sam Bennett, is having a better Masters than Brooks Koepka, and his happiness to be atop this year's leaderboard is only enhanced by how low he was just 12 months ago.
With back-to-back 75s on Thursday and Friday in 2022, Koepka missed the cut at 6-over in devastating fashion. It was a scary moment for the big-time player and for Mercedes vehicles across Augusta.
"I'm pretty sure I tried to break the back window of the car with my fist," Koepka admitted after this year's much better Friday round. "It didn't work the first time, so I tried a second time."
It's been a completely different story over 36 holes this go-around, and it looks like his anger and poor play is in the rearview mirror.
Koepka finished his morning stint at 12-under, despite missing quite a few makeable putts, which is certainly a terrifying sight for the rest of the field.
Koepka is evidently confident in his play, but, more importantly, in Mercedes' manufacturing, as he was never able to break the glass. He went on to joke, "I guess Mercedes makes a pretty good window."