March Madness
One damn good reason to root for all 68 teams in the NCAA Tournament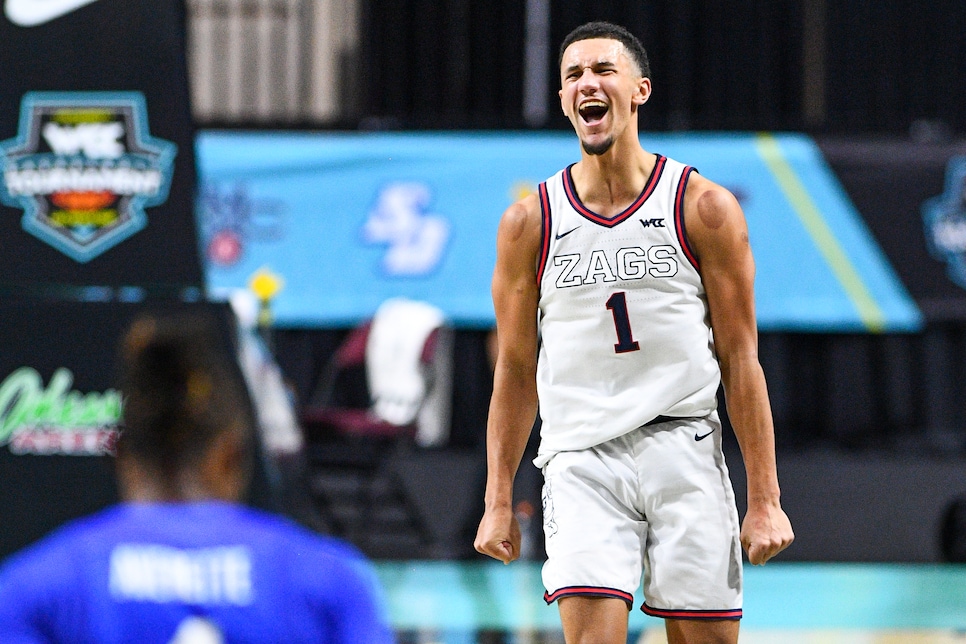 Unless your name is Jon Rothstein, or you really enjoy the garbage product that is college basketball these days, you are probably completely lost looking at your 2021 NCAA Tournament bracket. In other words, it's just like any other year! Hardy, har, har.
But seriously, between the COVID crazyness and the fact college basketball is just brutal to watch, it's been a hard sport to keep track of this year. But we're all still going to watch the madness, and, more importantly, bet on it. It was taken from us last year, so you can be damn sure we're going to enjoy the hell out of this one that much more starting on Thursday.
The best part? Most of us are home! No need for "(cough cough) I'm sick boss" or "I scheduled a vasectomy" excuses this year. No dealing with "My other bracket!" guy or "I had the 12 over the 5!" guy in the office. Starting Thursday evening, some of us have the luxury of not missing a second of the hoops, and watching it all in peace and quiet. If you're looking for a rooting interest (besides whoever you bet on), you've come to the right place. Below, we found one damn good reason to root for every team in the NCAA Tournament, starting with the 68-seed and working our way all the way to No. 1. Let's dance.
Many hoped App St. would get matched up with Michigan in the First Round, which would have been delectable. Unfortunately, that did not happen, BUT, there is a possibility of the two teams meeting in the Final Four. Nightmare fuel for Wolverines fans.
Remember when Kyle O'Quinn went there? That was neat.
In nine NCAA Tourney appearances, the Tigers have never actually advanced to the Second Round, or Round of 32, or whatever the hell it's called now (First Four wins don't count).
The story of Damian Chong Qui, Mount St. Mary's' starting point guard, is pretty incredible. He's overcome a lot, including his mother being murdered in a shooting and his father being paralyzed, also in a shooting. Crazy stuff.
The Hawks went Division I in 1986, and this is the first time the program has ever made the NCAA Tournament.
No better alliterative school name-mascot combo in all of college sports - The Drexel Dragons. FIRE, literally.
The Golden Eagles get Ohio State in the First Round. I'm sorry, did you need another reason to pull for them?
Dennis Gates, the Vikings' head coach, wears one of those hilarious-looking masks that you can see through. Also, he wore a suit all year, something many coaches didn't do because of the absence of fans. All class, all the time.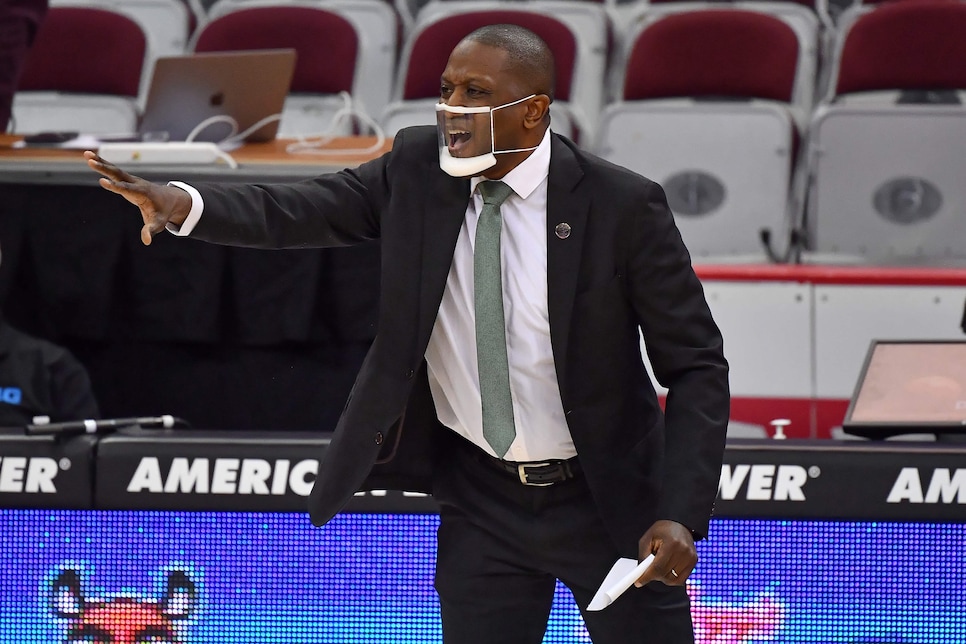 This is the school that runs all those random commercials, right? I was legitimately stunned to see them in the field. Apparently, they've been Division I since 2018, and the legendary Bryce Drew is their head coach? And they are the Antelopes? Sign me THE F--- up.
Had no clue Rodney Stuckey played for the Eagles. Who doesn't love Rodney Stuckey?
The toothpaste memes/tweets will be unreal if Colgate makes a run.
Speaking of tweets, there's no better double entendre school in the nation. For now, let's keep our minds out of the gutter and remember when they took down Louisville as a 13-seed. Kenneth Faried baby!
Because nothing would be funnier than Texas football AND Texas basketball both being massive disappointments in the same calendar year.
Isaiah Miller, UNCGB's leading scorer, averages 19.3 points per game, which ranks 35th in the country. He has serious potential to go off and win a game by himself, which is enough reason to tune in to any 4 vs. 13 matchup.
The Flames provided one of the great 12-over-5 upsets of the tourney two years ago, downing Mississippi State 80-76. This time they're going for the 13-over-4 upset, though if they pull it off they'll knock out future No. 1 overall pick Cade Cunningham of Oklahoma State. Nobody wants that to happen (sorry, Liberty fans).
Because beating Virginia in the First Round would mean no one would have to suffer through another Virginia basketball game/slog until at least November.
The Gauchos have won 18 of their last 19, and if they make it 19 of 20 with a first-round upset, then we won't have to hear about that stupid controversy about Creighton head coach Greg McDermott that you probably didn't even know about until reading this sentence.
Of the 12 teams that earned auto-bids prior to the 2020 NCAA Tournament being canceled last year, only four earned their way way back in to the tournament this year. Winthrop is one of those teams. Rather than sulk over a lost opportunity, they fought their way back in. Serious perseverance.
After an 18-0 start, Drake finished the year 7-4, including a MVC tourney loss to Loyola-Chicago. Now, everybody's back on the Loyola-Chicago bandwagon while Drake has to fight it out with Wichita State in a First Four game. Tough turn of events. Maybe the Bulldogs can turn it back around.
Patrick f*cking Ewing. That is all.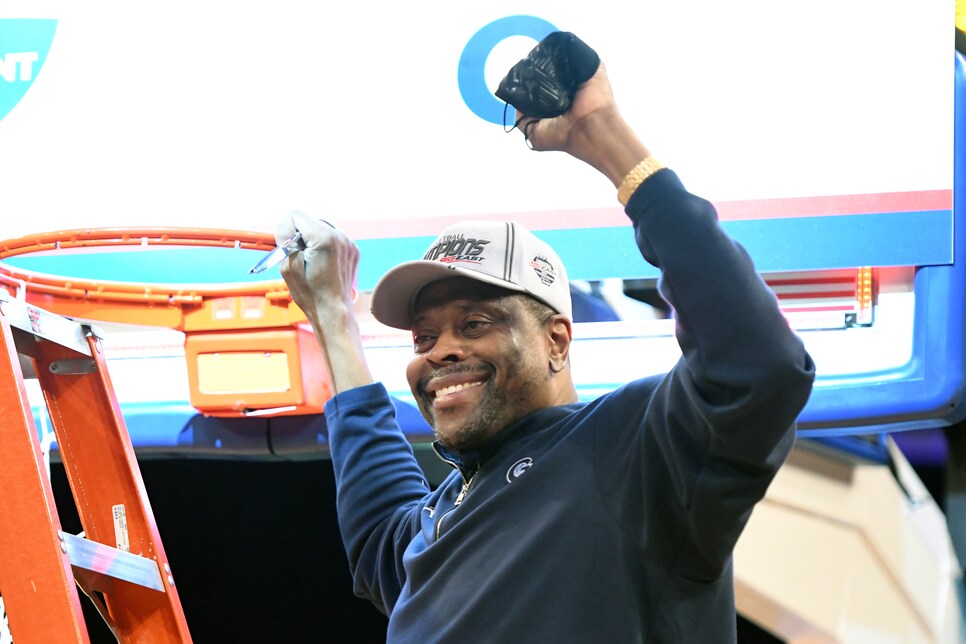 Hard to believe, but the Beavs haven't won an NCAA Tournament game since 1982, and technically even longer than that (1975) since the 1980-1982 seasons were actually vacated by the NCAA.
It's not truly "March Madness" unless the Shockers make a Sweet 16 run.
The longer UCLA stays in it, the more Mick Cronin meltdowns we get. Pure entertainment:
A Michigan State Cinderella run would mean all roads lead to an Elite Eight matchup with ... Michigan. I can't name a single player on either team right now and yet that would still be appointment TV.
Best fans in CBB. Maybe they'll be back at it next year:
Man, very tough to find a reason to root for Cuse. Buddy Boeheim going off could be fun, maybe?
First tourney appearance in 30 years! Wild.
6-foot-10 Osun Osunniyi, the Bonnies' rim protector, might be the best name in the tourney.
It's been 10 years since VCU's unlikely Final Four run. Let's run it back.
Personally, I cannot deal with UConn men's hoops being "back," for a number of reasons (Dan Hurley bailed on my Alma Mater URI, UConn used to own my only other favorite CBB team, Seton Hall, etc.). Shouldn't let those reasons infiltrate an unbiased list but holy LORD I hate UConn. Go Terps.
Know how I've said I know nothing about CBB this year? Well, I do know who Brad Davidson is, and he has all kinds of villain potential if the Badgers make a deep run.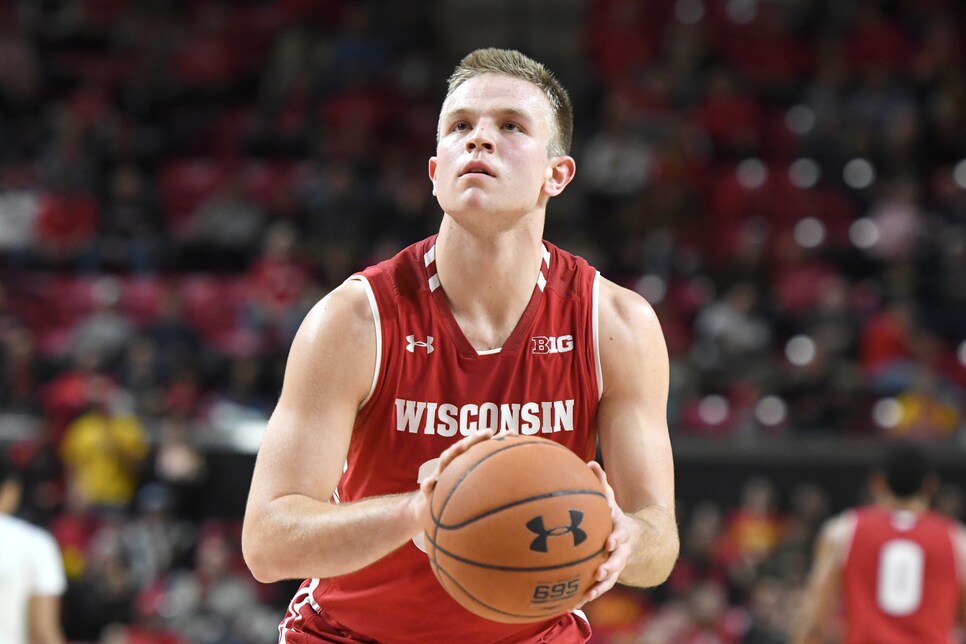 Head coach Josh Pastner is an absolute looney toon, but in a hilarious, genuine way:
The tourney has NOT been kind to the Tigers in the last decade. 2011 - First Round L to Cincy as an 11-seed. 2012 - First Round L to the aforemention Kyle O'Quinn and Norfolk State as a 2-seed (!). 2013 - First Round L to Colorado State as a 9-seed. 2014-2017 - no tourney appearances. 2018 - First Round L to Florida State as an 8-seed. 2019 - postseason ban. A brutal run. Time to get off the schneid and beat Oklahoma, then get stomped by Gonzaga.
Because it would be funny if Mizzou keeps losing in the First Round.
Who knows how many more coaching years Roy Williams has got left. Cherish that man.
Watching the Sister Jean haters cry (yes, a nun has haters, apparently) would be even more delicious than last time.
If the Bayou Bengals can win their First Round game, then sneak past 1-seed Michigan, there is a 100-percent chance we get a cameo from Coach O during a Sweet 16 pregame show. Would welcome that with open arms.
Would imagine the Gators will look for inspiration from teammate Keyontae Johnson, who collapsed on the court earlier this season. His year ended after that, but he's returned to the bench as a coach.
This school could really use some good things to happen to their sports programs.
If you have nothing nice to say ...
Unfortunately, no Payton Pritchard and no Bol Bol this year. Just another 7-seed.
Embarrassing Boeheim and his stupid 2-3 zone is enough to root for in my book.
Brutal news that broke as this list was being constructed:
Just terrible. Cougs will obviously be playing for something bigger.
Georgetown transfer Mac McClung has potential to be the most electric player in this tournament. This country is in desperate need of a Jimmer Fredette-type run to bring us all together. Do it for America, Mac.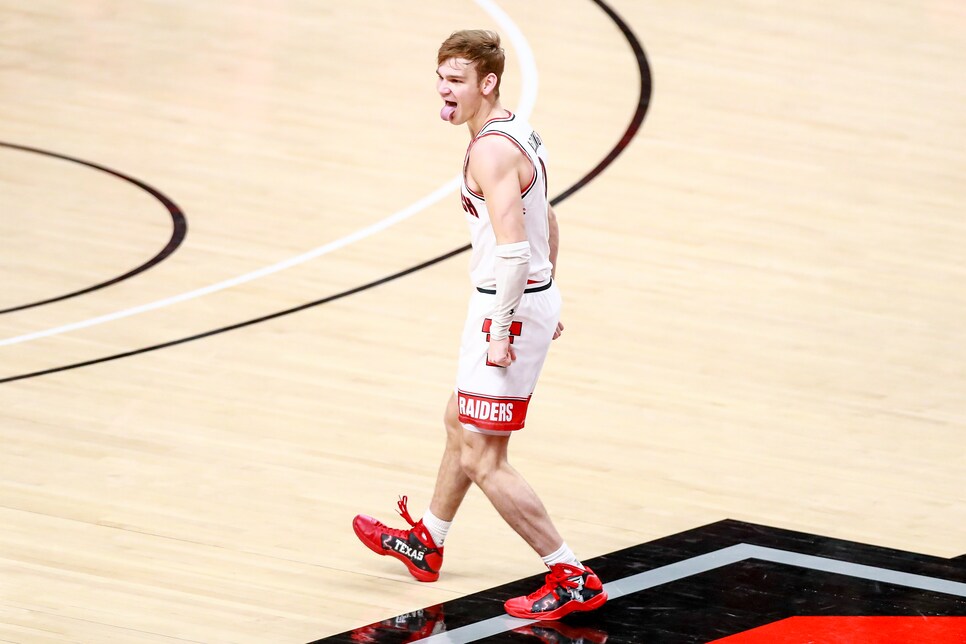 Didn't watch much CBB this year, as previously stated, but for some reason I happened to tune into the final minute of this game a few weeks ago:
Electric ending against a heated rival, and it may have been part of the reason UCLA is in the First Four instead of safely in the First Round already.
Just one tourney win since 1997. Colorado and Mizzou seem to have a lot in common. Both have had a rough run in the NCAA Tourney, both are black and gold, and both have football programs that used to be really good and now are very meh.
(Googles Santiago Vescovi, sees ridiculous hairstyle) Oh yes.
If you're in to an incredible college basketball program attempting to play the underdog role in the tourney, than Nova is your squad this year. To be fair, some key injuries have sort of turned them into a scrappy underdog, but it's still absurd to call Nova an underdog in March.
Do you like watching the Warriors? Then you'll love Creighton. NO, I am not saying they are the Golden State Warriors, but this team will rain holy hell down from the three-point line if they want to. It can be a joy to watch, unless you're rooting for the other team of course.
You like games in the 40s? No? No one does? OK then.
The Cowboys have future No. 1 overall pick Cade Cunningham on their team. We want to watch the future No. 1 overall pick last longer than the second round for once.
Can Matt Painter win the big one? Excited to find out if the answer is finally yes for the 16th straight year.
People forget Noles head coach Leonard Hamilton is a sneaky meme gawd: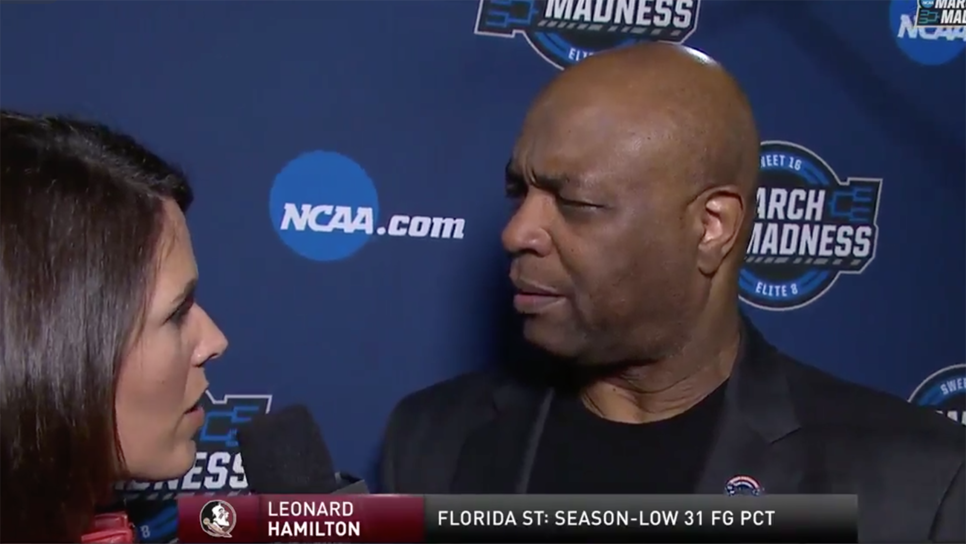 Like Nova, Kansas, a blueblood, gets to play the scrappy underdog card (they are a 3 seed). In fairness, they've been ravaged by COVID-19 over the last few weeks. Of course, they are still a 10.5-point favorite, so let's not cry for them.
Shaka Smart has a full-ass head of hair now. That is all.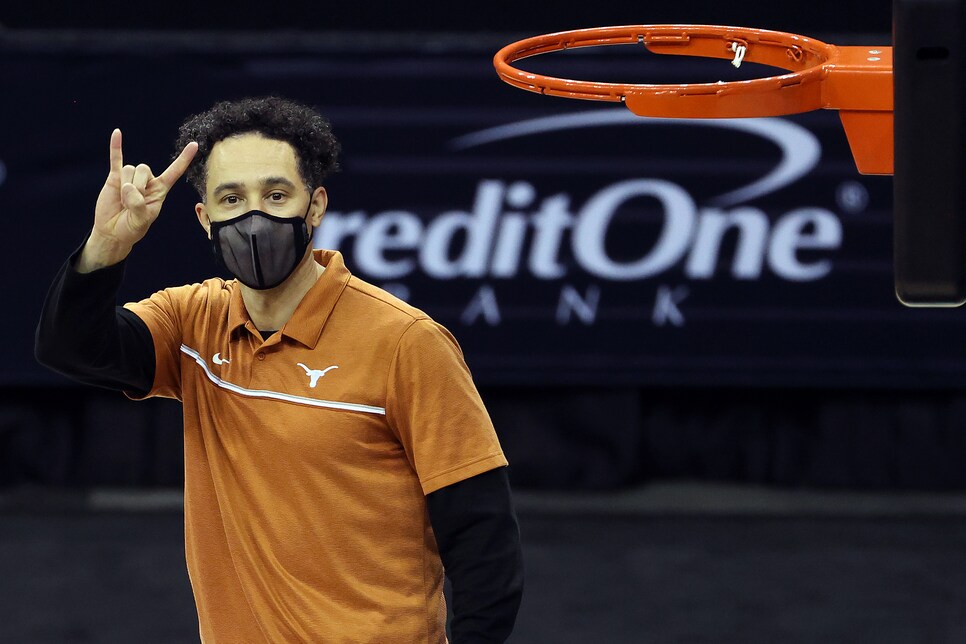 If you don't love Huggy Bear you can KINDLY leave. Go on. Door's that way.
Head coach Eric Musselman is an absolute mad man, and mad men always play in March.
The Cougs have lost a pair of daggers in their last two tourney appearances, one on a buzzer beater to Michigan and the other a four-point loss to Kentucky. They seem to be on the verge of a Elite Eight, Final Four run.
Luka Garza is a BEAST. As much as we like to see upsets, it's also nice when the stud players remain in the tourney for as long as possible.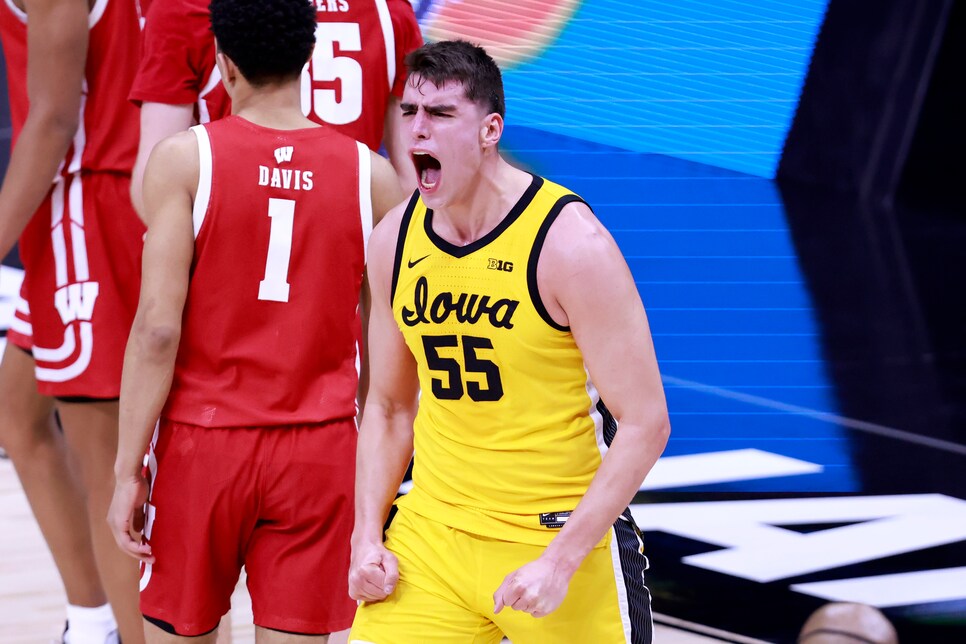 Long, loooong way to go, but there is a world where Ohio State and Michigan meet in the title game. I'd like to live in that world.
I'm a huge square when it comes to gambling on college hoops, so I bet on a lot of overs. There is no better over team than Bama. The Tide are an absolute wagon. And, like Clemson, could really use some success from one of their men's sports programs for once.
See No. 6, above. Also, the whole Juwan Howard storyline is the Patrick Ewing storyline on steroids.
Really cool to see Illinois back as one of the college basketball elites. Reminds me of the Derron Williams, Dee Brown years. Ahh, those were the days.
Did you know Baylor and Gonzaga were supposed to play back in December, but it was canceled because of COVID? Be cool if we could actually see it happen in the National Championship game. Speaking of the Zags...
Undefeated. 26-0. If not this year, when?