Da Bears
Let's all point and laugh at how much the Chicago Bears offered to give up for Russell Wilson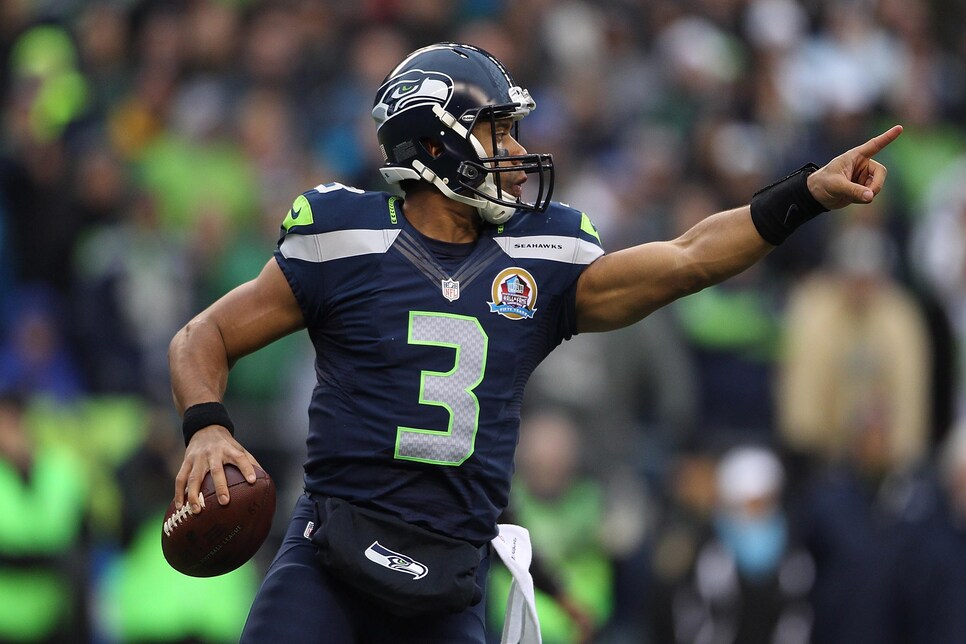 In case you hadn't already heard, Russell Wilson is not going to be a Chicago Bear. After a clandestine meeting of GMs at Trey Lance's pro day in Fargo this week, the two franchises decided to go their separate ways. The Seattle Seahawks onward and upward sideways with Mr. Unlimited and the Chicago Bears into the open arms of Andy Dalton, one of the most hilarious consolation prizes in NFL history. In the Bears defense, however, their failure to land Wilson wasn't for lack of trying, with sources indicating on Wednesday afternoon that the Bears offered up the kitchen sink, a key to city, and Mike Ditka's bloated corpse in order to land the biggest fish of the offseason. Let the Looney Tunes eye-bulging commence.
WE REPEAT: Three first-round picks, a third-round pick, and two starters. That's an awful big haul for one player, even one as good as Wilson. In fact, if accepted, it likely would have gone down as the single most expensive swap in professional American football . . . even if one of those "starters" was Mitchell Trubisky (which it probably was.) Seattle needs help in a lot of places on both sides of the ball, and must have thought long and hard about what three first rounders could do for their notoriously soft underbelly, but word on the street is that Pete Carroll vetoed a rebuild at the age of 70, and that was that.
Thus ends the potential saga of the NFL offseason. We didn't get quite the fireworks we were hoping for—one of those crazy weekday afternoons when Twitter goes thermonuclear and for 60 brief minutes the impossible becomes possible—but it was still fun while it lasted. Now we just wait and see where Deshaun Watson ends up. The market, as they say, has been set, and it's just as absurd as we hoped.