Da Bears
The Chicago Bears' Super Bowl odds got worse after they signed Andy Dalton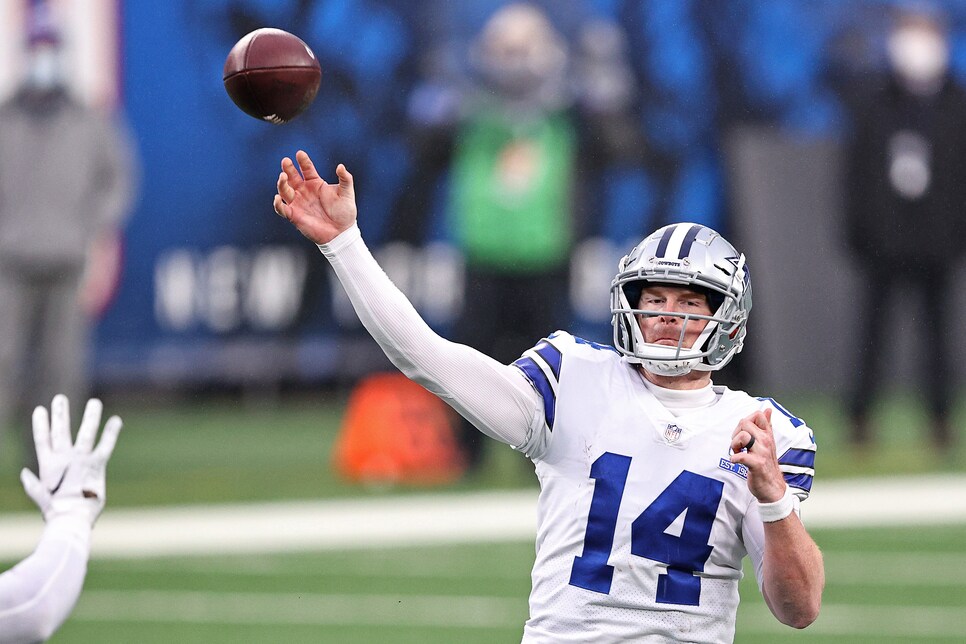 This NFL offseason promised to be a crazy one for the quarterback position. So far, it's been quiet on that front, which is often the case any time it's supposed to be "a crazy offseason for the quarterback position." Ultimately, nothing earth-shattering ever really happens.
That said, there was the Matthew Stafford-Jared Goff trade between the Detroit Lions and the L.A. Rams, and Deshaun Watson is almost certainly on his way out in Houston. If those are the only two huge QB happenings, then it'll still be a pretty crazy offseason at QB.
BUT, there were also Russell Wilson-on-the-move rumors, which would make this offseason truly batsh*t crazy. Any time a QB like Wilson "becomes available," you can bet all 31 other teams will be interested. Every fanbase comes up with a package to get the stud QB, only to be wildly disappointed when the stud QB remains with his current team and your team ends up signing Andy Dalton to a one-year, $10 million deal.
That is the very unfortunate reality for Chicago Bears fans right now. Since the end of the Jay Cutler era, Bears fans have suffered through the Jekyll and Hyde act of former No. 2 overall pick Mitch Trubisky, with a little Chase Daniel, Mike Glennon and Nick Foles mixed in. When Wilson became reportedly available, Chicago fans were salivating at the thought of him in a Bears uni. Alas, on Tuesday, it was reported that they'd signed Dalton, who filled in for Dak Prescott in Dallas last season and essentially proved exactly what we already knew - he's a solid backup, no longer a starter you build around.
This point was hammered home when the Bears' Super Bowl odds got worse after the signing, which is to say they went up from 40-1 to 50-1. The disrespect...
What does this shift mean, exactly? Is Dalton that much worse than Foles? Possibly, but they also could have been 40-1 under the assumption that Foles was the starter, but that they could possibly still get a Watson or a Wilson. Now, with Dalton and Foles the only two apparent options, the odds went up. It's a tough scene in Chicago. The defense still seems to be Super Bowl caliber, but without the offense to match it will continue to go to waste.