The Loop
The 15 most annoying people in your office during the NCAA Tournament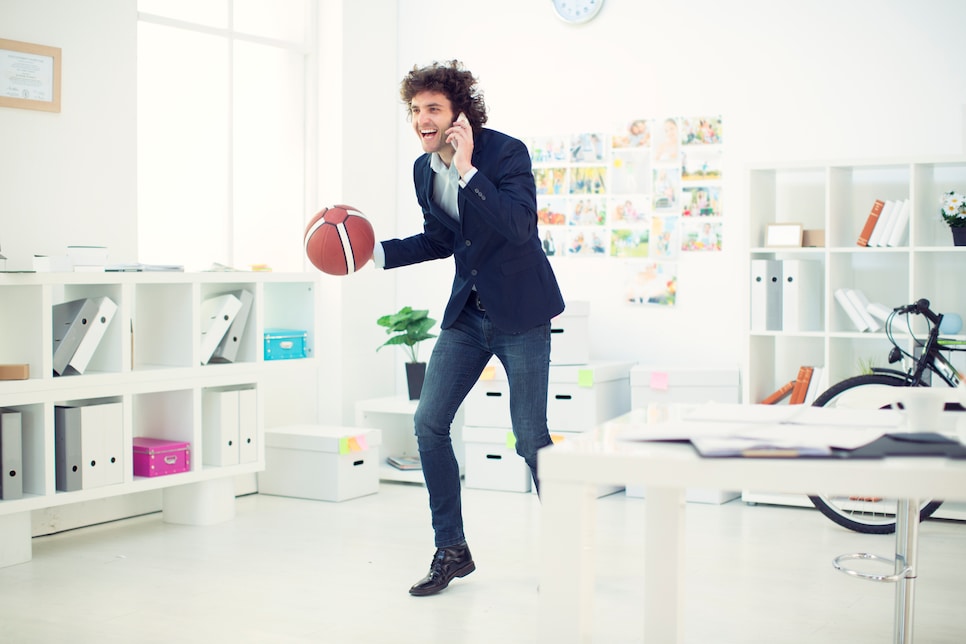 For the lucky few, Thursday and Friday of March Madness week are two of the greatest days on your calendar. Maybe you use that PTO you've been hanging on to, maybe you come down with the sniffles and your boss buys it, or maybe you get a vasectomy (OK, this one doesn't sound so great). Whichever of these situations you fall under, you're going to kick back and watch hours upon hours of uninterrupted college hoops over those golden 48 hours. Go ahead, crack that first beer at 11:45 a.m. for the pre-game show, you've earned it.
Then there's the other group of people. The group that begrudgingly goes into work despite a full slate of games on the schedule. Sure, you can follow on your phone, or stream the games on your computer. Perhaps the boss even allows a little extended lunch in the conference room for projector-screen viewing. But that can only last so long, and it's just not the same. You can't be diving into the copy room like Bryce Drew after watching a 13-seed taking down a 4-seed at the buzzer. You can't burst into tears a la Adam Morrison when your alma mater chokes away a big lead. And you definitely can't crack a beer at 11:45 a.m.
So you're stuck in the cubicle farm, and even though you are half-assing everything while following the Madness, it's still hell. Why? Because of the incredibly annoying people that inhabit your office on NCAA Tournament Thursday. Here are 15 of them you will inevitably hate once the games tip off.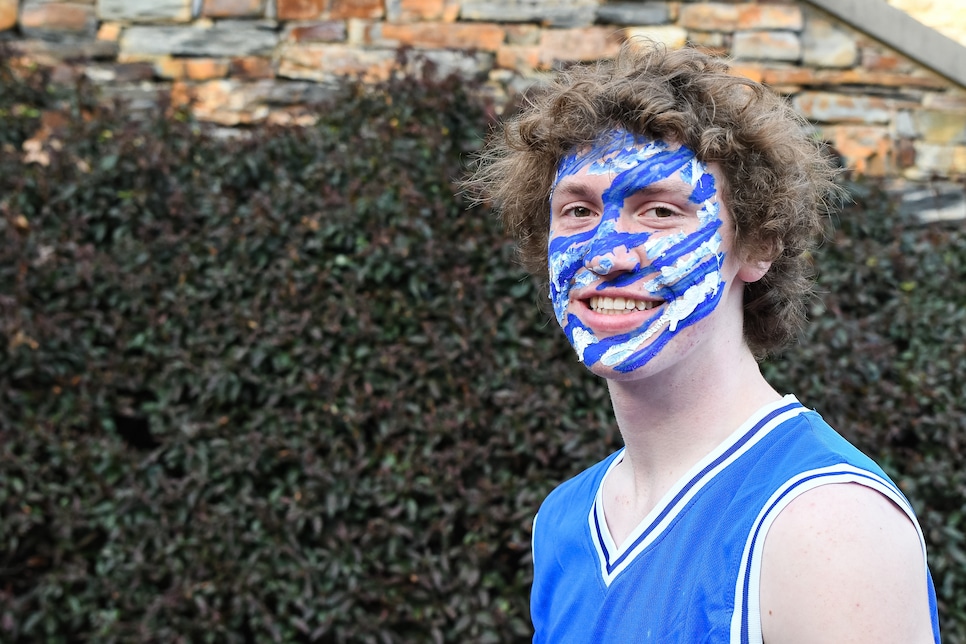 Topping the list, of course, is Duke Guy, who is the worst. There's a 1 million percent chance the Duke fan in your office has already revealed the fact that he is a Duke fan. Did he go to Duke? Probably not. Did a relative? Most likely. Either way, he struts around with that insufferable "Duke-is-superior" swagger that says "No way we are losing to 15-seeded Lehigh," and "Mercer!? Haha, where is Mercer!?!?" All you can hope for is Duke going down on Day 1 so Duke Guy mysteriously disappears until next March.
"My Bracket Is BUSTED" Guy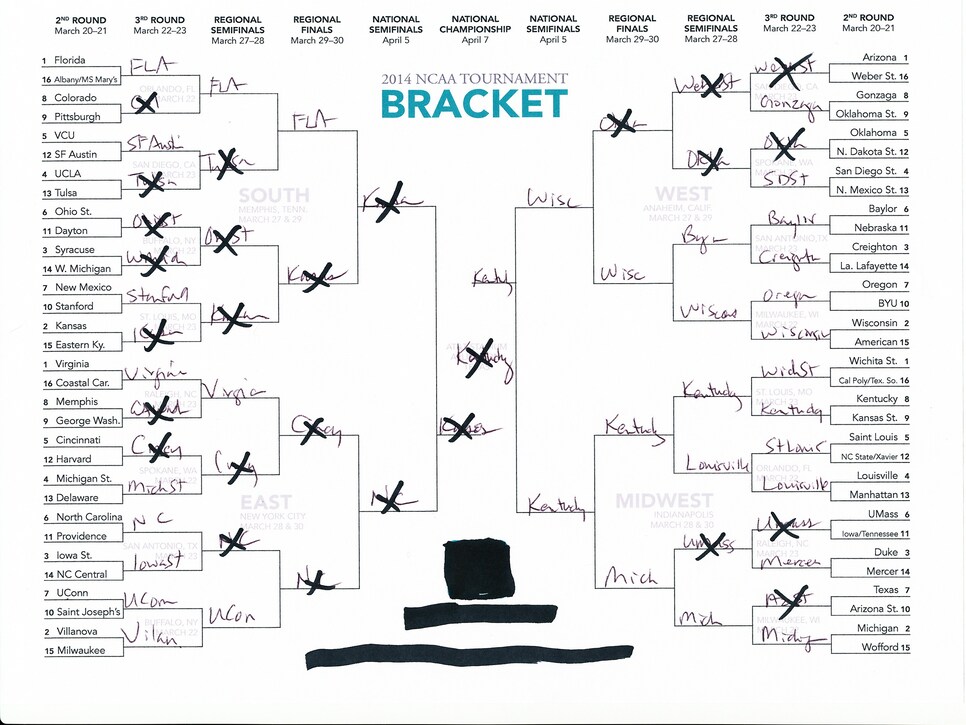 It's 12-7 in the first half of the opening game of the tournament and "My bracket is BUSTED" Guy is already chiming in. "Michigan State is in my Final Four! I'm screwed!!" First off, A) No one cares about your $20 bracket pool, and B) I can assure you it's not busted. Give it some time, man, it's a long tournament. This brings us to busted-bracket guy's first cousin ...
"My Bracket's Still Perfect..." Guy
Four games have been played, two of them featuring 1-seeds defeating 16-seeds, but this guy will assure you that he is on the path to winning $1 million per year from Warren Buffett. Buddy, it ain't happening, not to mention that Buffett's challenge this year is open to his employees only. Read the fine print, you buffoon.
Finally, an upset actually occurs in the early afternoon of Thursday's games. Wow, crazy win for 13-seed Morehead State over 4-seed Louisville. Everyone's bracket is busted! Just when you've been annoyed to all end by "My Bracket Is BUSTED" Guy, guess who swoops in and makes you wanna blow your brains out? "I Had Morehead State" Guy. Morehead State Guy will remind you until the Masters starts that he had Morehead State taking down Louisville. Sure, he was literally throwing shit at the wall to see what sticks, but he just had a feeling that was going to be the big upset. Get lost.
A close relative of "I Had That Upset" guy, "My Other Bracket" guy did about 17 brackets total, creating all different combinations to try to win Warren Buffett's challenge (IT'S FOR HIS EMPLOYEES ONLY). This means he will likely have every outcome of each first-round game in one of his brackets, so when 15-seed Middle Tennessee State runs 2-seed Michigan State out of the gym, he had it! Only it was in his 13th bracket in some random group on ESPN.com. Even if it was in your own damn office pool it still wouldn't be impressive.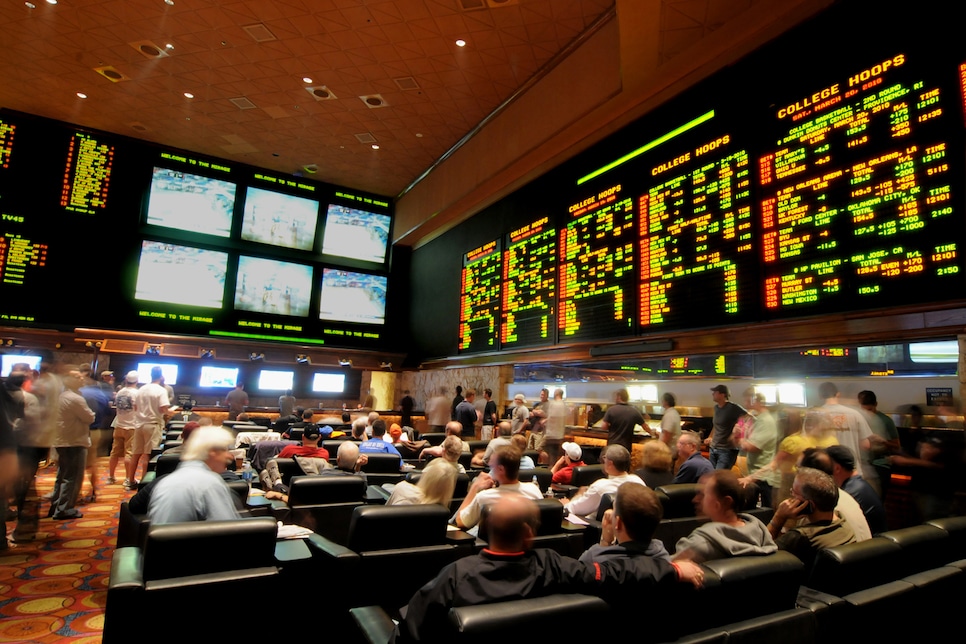 Gambling Guy might have joined your little office pool, but his interests lie elsewhere, like on whether 8-seed Virginia Tech can cover giving two to 9-seed Alabama. Does this game have any relevance to your bracket? No, it's just a matchup to see which team loses to the 1-seed in the round of 32. But Gambling Guy is hanging on every whistle, every borderline foul call and every one-and-one free throw with under a minute to go. "Hey man, why do you care so much about this game?", you ask, to which Gambling Guy replies "If you don't get the f--k out of my face right now this stapler is going through your eye." Hey pal, maybe it's time to get help.
Woman Who Picks Mascots And Jersey Colors, Then Eventually Wins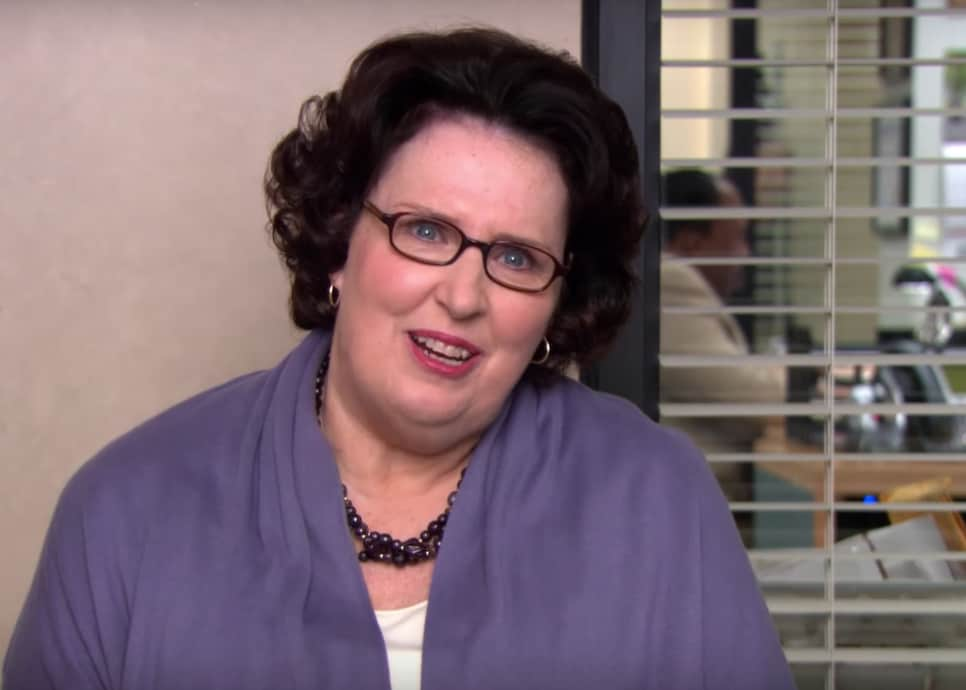 This isn't even meant to be disparaging. Frankly, women are just flat out better at bracket pools. Maybe everyone else should take notes. In an alternate universe where "The Office" is real, Phyllis is currently a 12-time champion of the bracket pool.
Woman Who Actually Knows Way More Than You
"Ha! Why is West Virginia pressing in the first half? Is this coach in the jumpsuit an idiot?" you say. "Actually that's Bob Huggins, one of the greatest coaches in NCAA history, 14th on the all-time wins list. They press like this every game, that's why they are called 'Press Virginia,' " she utters back at you. Way to get owned, bro. Go tuck your tail between your legs and get back to your desk.
"I Don't Do A Bracket" Tough Guy
The whole office is into it, the March Madness energy is real, everyone's bracket is getting busted! LOL! Fun times! Until, "I Don't Do A Bracket" Tough Guy strolls in. Wow man, so impressive. Are you in some sort of calcutta pool? That's sooooo awesome, please, tell me more.... NOT! Do a bracket like a normal person.
I'd actually prefer"I Don't Do A Bracket" Tough Guy to Completely Oblivious Guy. Once again, everyone's talkin' hoops around the water cooler and this guy pretends like he has no idea what's going on. Have you been living on earth the past 50 years?
"What's your Final Four? Guy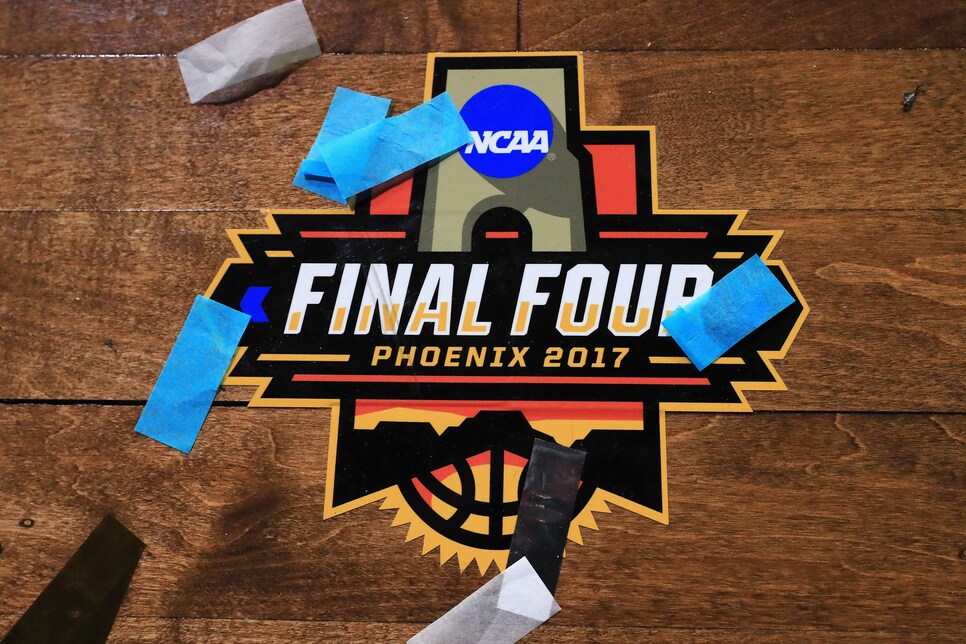 This guy's entire existence is based on telling you which teams are in his Final Four. He will ask every single person in the office which teams are in their Final Four, but the end goal? Revealing his Final Four. "I got Gonzaga, Duke, Mich-" (puts everyone to sleep).
You say "I'm rooting for salt." Guess what? Contrarian guy is rooting for pepper! You say day? Ha! He says night! Not only is contrarian guy in your office, but this person is likely in your group of friends who you'll be watching more games with over the weekend. You cannot escape contrarian guy. No matter who you root for, contrarian guy is taking the other side. Laughing in your face as you innocently cheer on a team you picked. What did you do to contrarian guy? Absolutely nothing. Contrarian guy is just working through some serious issues that need to be taken out on you for no apparent reason.
This guy averaged 5.4 points at Gettysburg, so he is certain that the timeout Bill Self just called was a smart move. He's just getting his guys together to settle everyone down after that 10-0 run they just gave up. This same situation happened to seventh man guy back at Gettysburg in a heated game against Scranton, so he understands what it entails.
"Tom Izzo OWNS March" Guy
OK, these are getting oddly specific.
"It's Pronounced EYE-An Eagle" Guy
My goodness this office sounds awful.