The Loop
How many useless facts do you know about this year's NCAA Tournament?
1. Which tournament team didn't win a single game this season until 2018?
That would be Texas Southern, who not only remained winless until Jan. 1, 2018, but also went 0-13 to start the season and beat exactly as many non-conference opponents this year as I did. Happily, the Tigers then lit themselves on fire, rolled through the second half and defeated top-seeded Arkansas-Pine Bluff in the championship game of the Southwestern Athletic Conference tournament. (Coach Mike Davis, you may remember, led Indiana to the final game against Maryland in 2002, and people still hated him because he wasn't a plump red-sweatered choke machine.) The Tigers face off against North Carolina Central in the play-in game to determine who gets knocked around by Xavier.
2. Which team has the most unnerving old-timey medieval religious mascot?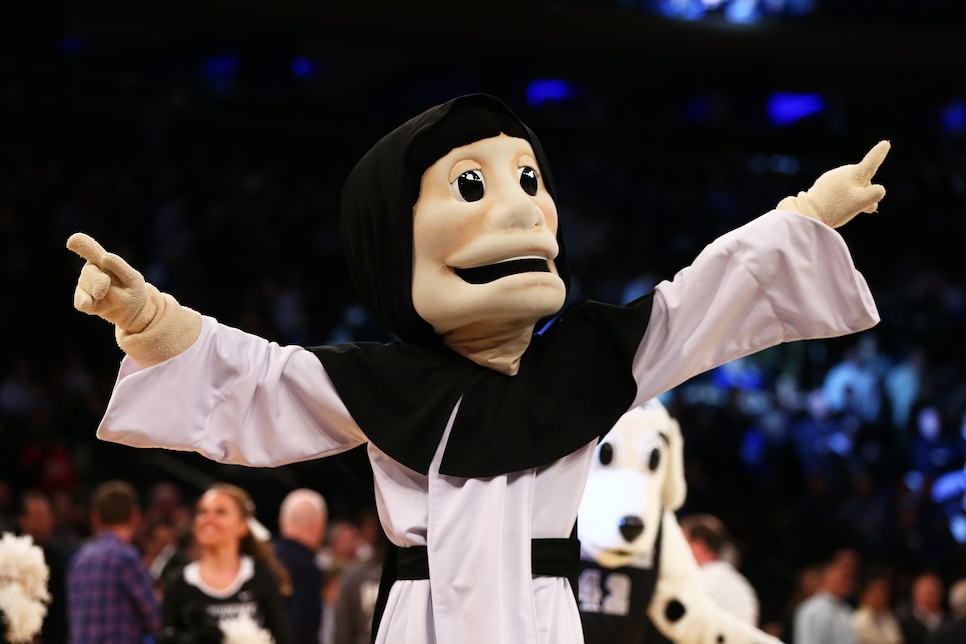 Admittedly, the list is long, but we're settling on Providence, whose mascot is Friar Dom. Since the 1654 season, the Friar has spent his game days jumping around the court, cheering like a maniac, flirting with cheerleaders and interacting with the pep band, and other things that are the mathematical opposite of monk behavior, which is why no one likes him. (Also, the face, which is like Herman Munster but deader and more yellow.) Providence also has Dalmatian mascots, but they use them less frequently, because when your choice is either a universally beloved dog or a puffy spiritual recluse, you go with Option B.
3. Is LIU Brooklyn in the good Brooklyn or bad Brooklyn?
LIU Brooklyn is kind of around the corner from an Alamo Drafthouse and down the street from BAM, which is catty-corner to Junior's Cheesecake and a stone's throw of Barclays Center. So it's in good Brooklyn, which used to be bad Brooklyn, which is pretty much all of Brooklyn now.
4. Which team can't even travel to its first-round game with state money?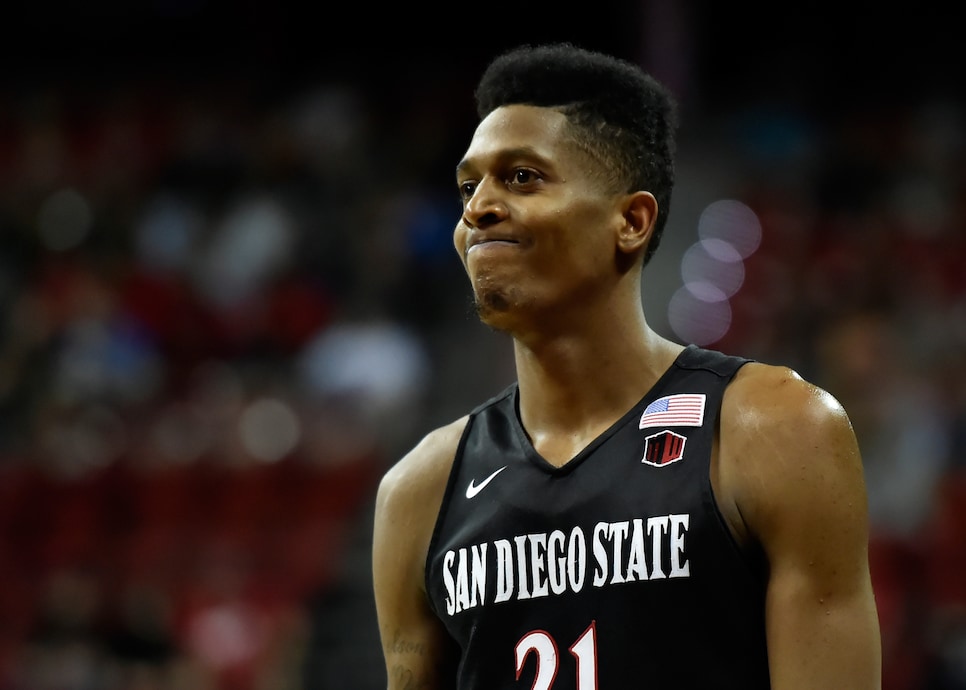 San Diego State, and get ready for some READING: See, California recently passed a law banning state-sponsored travel to Kansas as retaliation for Kansas passing a law that "enables campus religious groups to restrict their membership to students that adhere to a religion's tenets," according to the Wichita Eagle. That law was passed in response to a 2014 controversy in which a Christian student organization lost recognition at California State University for failing to adhere to a non-discrimination everyone-is-welcome policy. If you can't believe this paragraph is still going on, yes. "It's more of an accounting situation, but . . . it does add a wrinkle," Mike May, senior associate athletic director of communications, told the Eagle, ostensibly because newspapers can't print the sound of a PR executive beating his head against a desk.
5. Which team is named after a mid-'80s swords-and-space movie?
That would be the Radford Highlanders, which — fun fact — was not actually named for the movie, but for Scottish warriors or something. Whatever, a guy can dream. The Highlanders won the Big South tournament on a buzzer-beating three pointer that you should probably watch:
6. Which seed has never won a national championship?
Sorry, 5 seeds, you suck. Three of them have made the final game — Butler in 2010, Indiana in 2002 and Florida in 2000 — but none went home with a trophy. FIVE IS CURSED, I TELL YOU, CURSED, very probably by Friar Dom's satanic goat-magick.
7. Which tournament team spent the 2017-18 season taking 46% of their total attempts from the foul line?
Get this: It's Cal State Fullerton from the Big West, a 15-seed who goes up against Purdue in the first round and who is very, very good at getting fouled — that percentage is the highest in the country. Purdue needs to keep its damn hands to itself.
8. Which team enjoys the support of Bill Murray?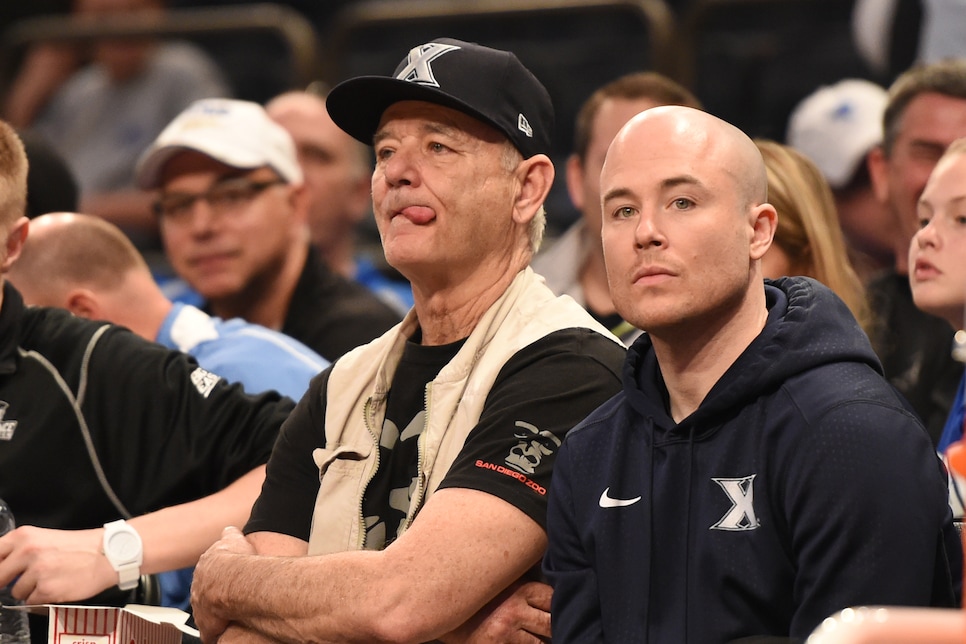 There are two, because unlike you, Bill Murray is not required to pick one sole team like a dork. Clearly he's behind Xavier, because his son Luke is "an assistant coach" or whatever. But as this endorphin shot of videographed joy indicates, the Lowcountry resident has thrown his lot in with the Charleston Cougars, winners of the Colonial Athletic Association. (In addition to playing occasional golf, Murray is also a co-owner of the Charleston Riverdogs, the class-A affiliate of the Yankees, where he is listed as the Co-Owner/Director of Fun.)
9. Is there a noted increase of any wang-related medical procedures during the tournament?
And how! A 2014 ESPN story found that urologists reported a 50% increase in vasectomies happening before the tournament, owing to the idea that if you're going to lie around with icepacks on your fish and chips, you might as well do it watching 124 solid hours of basketball. Frankly it's a medically-sound strategy, as long as you don't jump off the couch, or cheer too loud, or move the lower 2/3 of your body, or invite children into the room for any reason whatsoever.
10. Statistically speaking, what is more likely than picking a perfect bracket?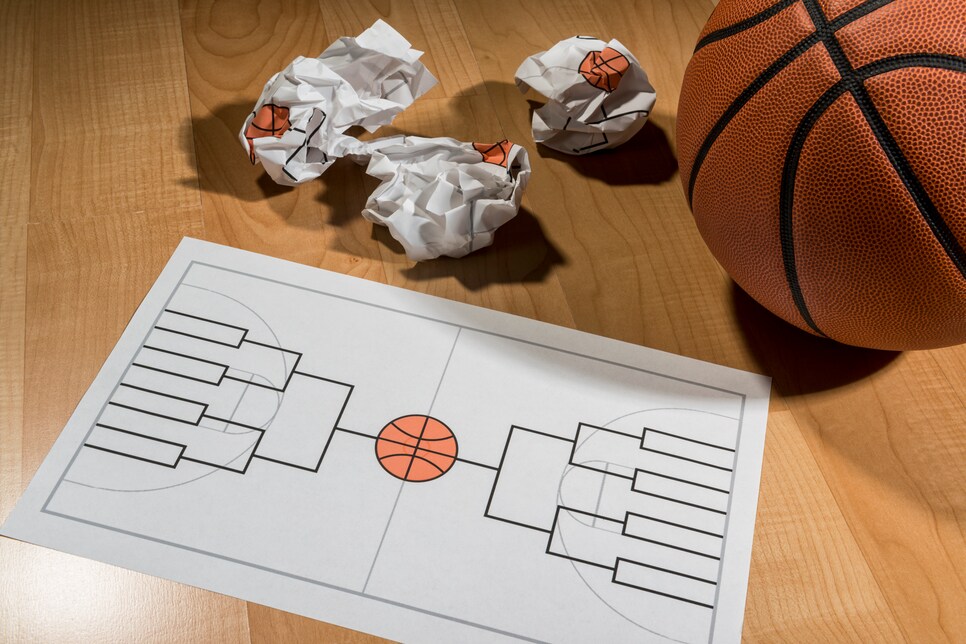 Short answer: EVERYTHING ON EARTH, ALWAYS AND FOREVER, ON FIRE AND UPSIDE DOWN AND IN ALL POSSIBLE MULTIVERSES. You are significantly more likely to be elected president of the United States than you are to pick a perfect bracket (moreso if you end up losing the popular vote by three million). You are more likely to make a double eagle at Pebble Beach than pick a perfect bracket. You are more likely to become an astronaut. You are more likely to make a double eagle while being an astronaut and getting hit by lightning while losing your left arm to a tiger shark. You are not going to pick a perfect bracket. You do not need to familiarize yourself with Warren Buffett. If you want the math, some nerds put the odds of doing so at 1 in 9.2 quintillion, which is a number you do not know unless you write about the national debt, but others knock it all the way down to 1 in 128 billion. Either way, just pick the higher seeds and hit submit already, you're taking too long.