The Loop
Warren Buffett offers employee who picks a perfect Sweet 16 a million dollars a year for life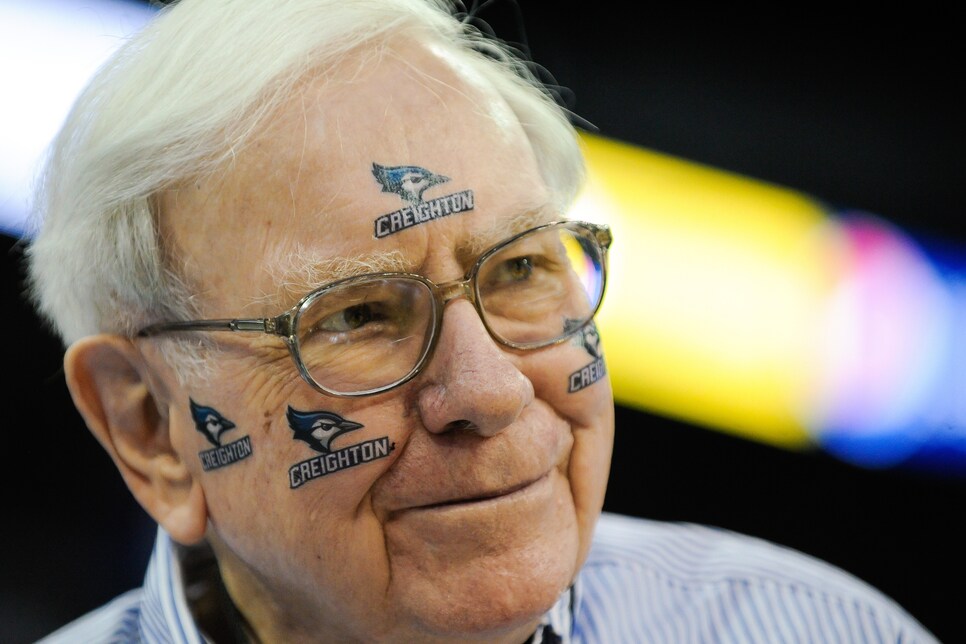 Warren Buffett loves March Madness almost as much as a bull market and a cheap breakfast. In 2014, Buffett offered a cool billion to the humble American idiot who could pick a perfect wire-to-wire bracket. With an army of bloodsucking lawyers at his doorstep, however, Buffett decided to move his annual insanity in-house for 2018, offering employees of Berkshire Hathaway $1 million dollars PER YEAR simply for picking a perfect Sweet 16.
Although it's a long shot—of the 18.8 million brackets filled out on ESPN last year, only 18 managed to make it to the Sweet 16 unscathed—Buffett is offering some interesting escalators and incentives to keep things interesting. First, the employee whose bracket remains unblemished longest, will receive a payout of $100,000, or approximately how much Bill Gates spends on pizza rolls every week. Second, if Creighton or Nebraska—teams from Buffett's home state—end up winning the tournament, that $1-million-per-year payout automatically doubles to $2 million. The catch, of course, is that you have to pick at least one to make your Sweet 16 if you want a shot at doubling your money, and neither are favored much past the first weekend.
So if you're reading this and you're on the Berkshire Hathaway payroll, good luck and god speed. NCAA.com estimates the average year-over-year chance of picking a perfect Sweet 16 at about 1 in 1.85 million. And as if that's not daunting enough already, you'll also have to contend with the irrefutable knowledge that no matter how hard you crunch the numbers or crush the tape, Becky from reception is going to somehow win it all anyway.