Famous Last Words
Michigan say they're preparing for a team that just lost to Montana "like we're playing Ohio State," are officially finished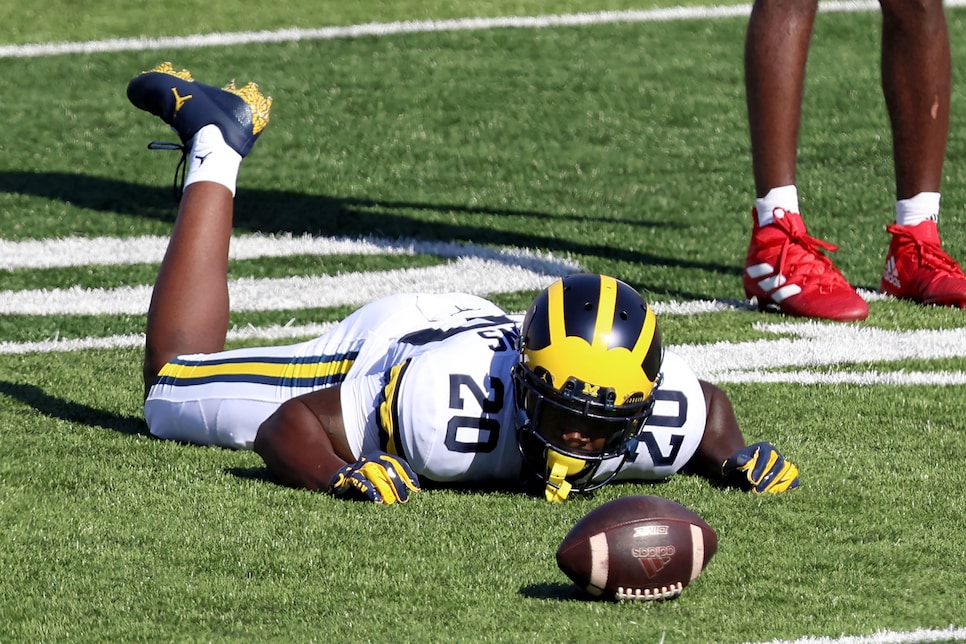 It's been a long, slow, agonizing slide for Michigan football. In 2011, in the first year under Brady Hoke, the Wolverines finished 11-2 and won the Sugar Bowl. Their AP high that year was only 11, but it felt like Michigan football was maybe, just maybe back. Three years later, Hoke was dust and Jim Harbaugh—NFC Championship-winning ball coach and Michigan legend—arrived. The next year Michigan finished 10-3, topped out at 2 in the AP poll, and won the Citrus Bowl. Sure, they couldn't get it done against the boys from down south, but it felt like only a matter of time until they did.
Since then, the Buckeyes have set up shop in the Wolverine's heads, rent free, valet parking, marble countertops, the whole shebang. Urban Meyer emasculated Harbaugh in broad daylight. Meyer's replacement Ryan Day threatened to hang 100 on the Wolverines if Harbaugh didn't stop running his mouth. "What are you going to do to beat Ohio State today?" started appearing around the Michigan campus like some sort of Orwellian dystopia. All the while, the Wolverines continued to lose—15 of the last 16 against the Buckeyes, including taking a dive last year due to rising COVID cases in an attempt to render the Buckeyes ineligible for the Big Ten Championship (only to have the Big Ten let them play anyway).
But it's 2021 now. A new year, a fresh start, and a Power 5 non-conference opponent who just lost to an FCS school on the way. The perfect time for Michigan to get right, put a big win on the books, and forget about Ohio State, right?
"You can't worry about what happened last week," safety Brad Hawkins told reporters this week when asked about Michigan's upcoming showdown with a struggling Washington program. "We're going to come out this week like any other week. Prepare every single week like we're playing Ohio State. That's how we're going to go at it every single week."
Maybe this is the right mentality, but the wrong verbiage. Maybe it's just rotten right down to the core. Either way, if you're a Michigan fan, this is the last thing you want to hear. If you're a Michigan fan, you don't want another damn syllable uttered about Ohio State. If you're a Michigan fan, you don't want the players focused on November, you want them focused on Saturday. If you're a Michigan fan, you don't want them preparing like they prepare for Ohio State because THEY'VE LOST EIGHT STRAIGHT!
Thanks to ESPN, however, we won't have to speculate about whether treating the Huskies—who scored a grand total of seven points in a program-worst loss to Montana last week—like the 2021 CFP runner-ups is a good idea for very long. Instead of the first-ever ranked vs. ranked matchup in Cy-Hawk Trophy history, the Worldwide Leader will broadcast Michigan vs. Washington live in primetime on Saturday night. What could possibly go wrong?