The Loop
Is Michigan really gearing up to take a dive so Ohio State can't make the College Football Playoff?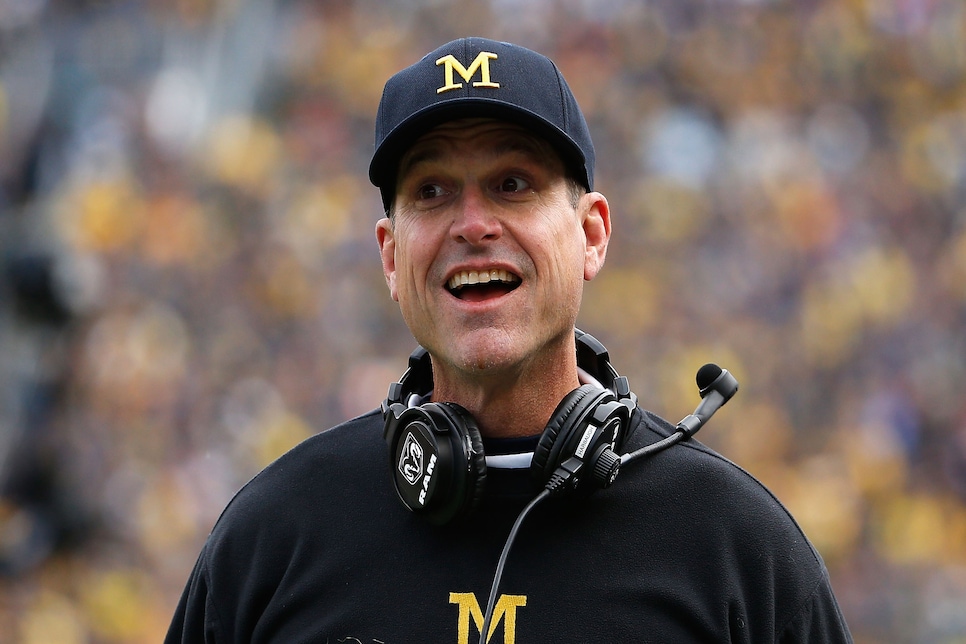 Something fishy is brewing over in the Big Ten. On Tuesday night, during ESPN's weekly College Football Playoff rankings show, former Ohio State Buckeyes signal caller Kirk Herbstreit casually floated this little theory mid-conversation . . .
Nothing in the world of COVID and college football is casual, however, and soon the statement spread like wildfire. Herbie, being the pro's pro that he is, quickly took to Twitter to douse the flames, but the seed was planted.
Then Wednesday afternoon, right on schedule, Michigan announced it would be pausing football activities due to COVID-19 "concerns" ahead of Saturday's game against Maryland. Suddenly Herbie's words came rushing back. Does he know something we don't? Michigan wouldn't really . . . would they?
What we're talking about here would be unprecedented. Taking a dive. Throwing the game. Waving the white flag. The Buckeyes, who have already had games against Maryland and Illinois cancelled and are planning to play Michigan State on Saturday without head coach Ryan Day, would be ineligible for the Big Ten Championship game if they are forced to cancel a third game. And if they cancel a third game, don't play in the Big Ten Championship game, and finish the season with a record of 5-0, their best win coming against Indiana by a touchdown at home, are they really making the College Football Playoff ahead of a potential one-loss Florida or Texas A&M or an undefeated Cincinnati? Hell no they aren't. Not even in 2020.
We're not saying this is what the Wolverines are setting up here, but we're not not saying it either. Where's there's smoke, there's usually fire, and we know nobody loves to blow smoke quite like the Ann Arbor faithful. But let's not jump to conclusions just yet. Let's wait and see how the movers shake and the shakers move. One thing is certain, however: Should this happen—should Michigan take the dive and effectively end Ohio State's season—then Harbaugh deserves that elusive W he's been searching for.