The Loop
According to Urban Meyer, the toughest Big Ten stadium to play in is definitely NOT the Big House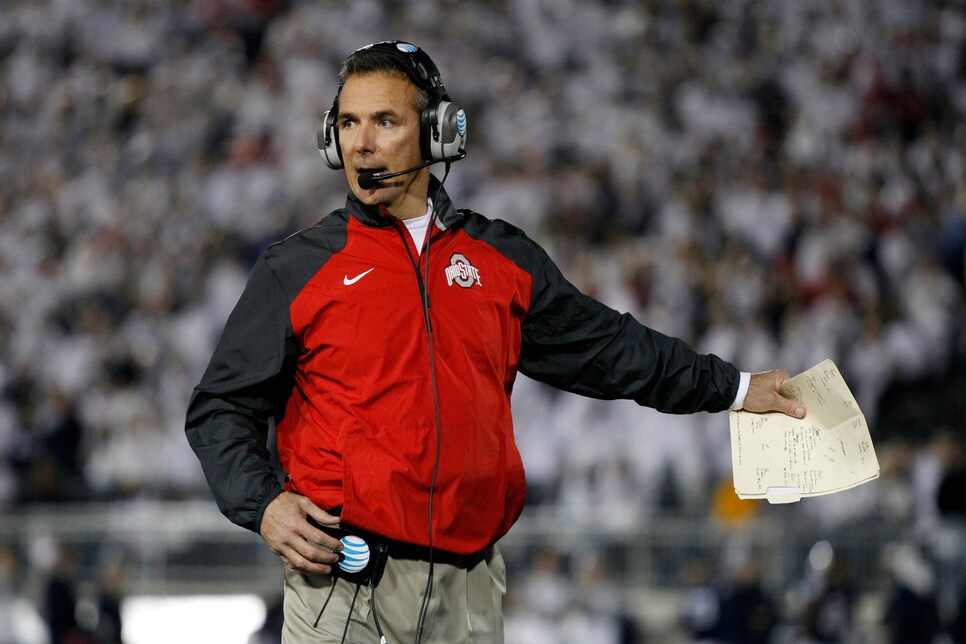 Ohio State-Michigan is the biggest rivalry in college football. Ohio State-Michigan is the biggest rivalry in all of football. Ohio State-Michigan is the biggest rivalry in American sports. Or at least it used to be. Since the turn of the 21st century, the Ohio State Buckeyes have won all but three of their 19 tilts with their dreaded neighbors to the north, turning the most important game on the calendar into just another game on the calendar. But don't take our word for it. Just listen to former National Championship-winning Buckeyes coach Urban Meyer, who joined Big Ten Network to throw some black-belt level shade at the Wolverines this week.
The toughest place Urban Meyer ever coached? Happy Valley, not the Big House. "That was loud as I've ever heard," says a guy who used to ply his trade at Death Valley, in The Swamp, and between the hedges. We guess it's true what they say: You can take the guy out of the Horseshoe, but you can't take the Horseshoe out of the guy . . . sorry, that came out wrong.
In the end, Meyer's comments solidify what a lot of Big Ten football fans have been sensing for years: That the most vicious, pivotal, nationally important rivalry in the Big Ten season in, season out, is actually Ohio State-Penn State (even if Meyer has previously stated it's not.) Sure, there's no Old Oaken Bucket or giant mythical axe to hand out, but there are white-outs, black-outs, controversial 4th-and-1s, and plenty of good old fashioned hatred. What more can you possibly ask for?