Got Heem
Max Homa chimes in on the Rory-Reed situation in most Max Homa way imaginable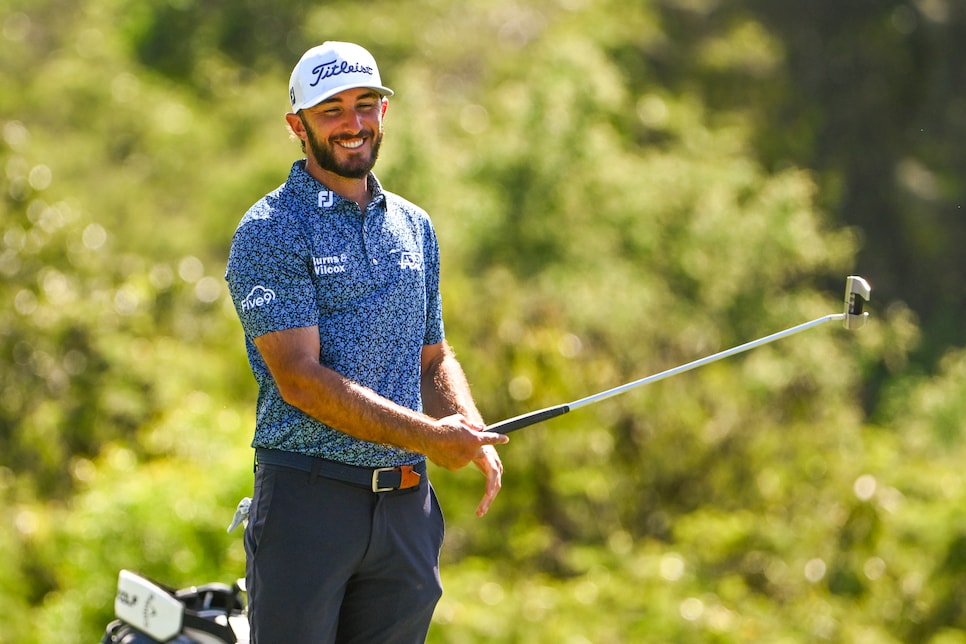 Given the messy, legal nature of the Rory McIlroy-Patrick Reed saga, you'd think other golfers, both PGA Tour and LIV ones, would want to just stay out of it. Max Homa is not like other golfers.
Homa, whose tweeting prowess is well-documented, likes to keep up with current events, both in his own sport and in others. Wednesday was the rare day where his own sport was dominating the social media conversation thanks to #TeeGate.
While all that was going on, Homa was a bit busy with his job, one he did quite well at the Farmers Insurance Open, opening with a round of four-under 68 at Torrey Pines' North Course. But that doesn't mean Homa wasn't keeping up with the news, and that he wasn't going to chime in on it despite having not tweeted in five days:
Elite stat line, and we're not talking about the 49,000 likes and 1,800-plus retweets. That's just a normal Wednesday night for Max, who, again, had gone cold on Twitter for a few days (fatherhood will do that). Clearly, he was letting his best stuff marinate.
Collin Morikawa, who was grouped with Homa on Wednesday and clipped him by one stroke, checked in a few minutes later, too: