Yummy
Masters 2023: Great news, patrons! You can have this Masters feast delivered to your home again!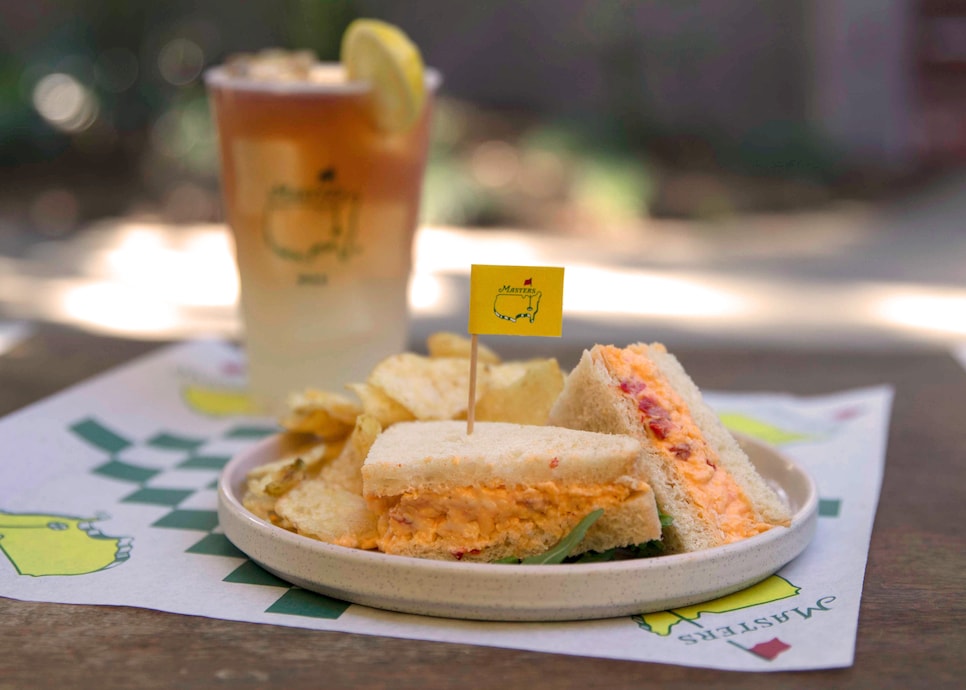 Great news, folks! Just because you're not attending the Masters this year doesn't mean you can't eat like someone attending the Masters this year. And if you are lucky enough to be attending the Masters this year, now is your opportunity to make it (almost) right with the friends and family you're leaving behind in April.
That's because the tournament is bringing back its popular "Taste of the Masters Hosting Kit." And boy, does it look good.
Augusta National first offered this feast to ticketed patrons in 2020 who weren't allowed on the club's grounds due to COVID. And it was brought back in 2021 for everyone to order these delectable concessions ahead of the tournament. Now this year, that process has been made even easier through the website TasteOfTheMasters.com. Anyway, here's a look at what you get: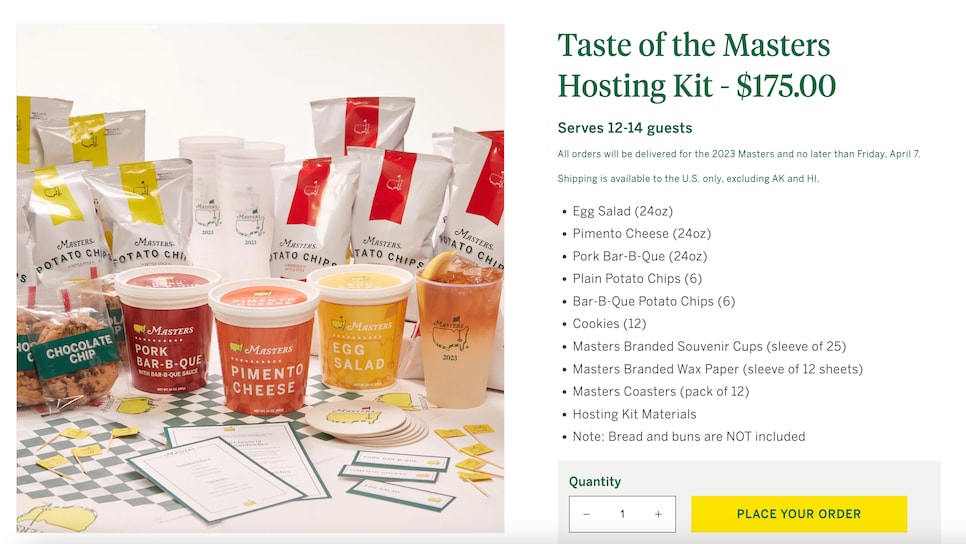 The price has been increased by $25, but what isn't more expensive these days, am I right? Also, you're actually getting better bang for your buck because you're getting more of the pimento cheese and egg salad as well as four more bags of potato chips, and, most importantly, six more of those delightful chocolate-chip cookies.
Originally, this package was billed for 10-12 people, but now it's supposed to serve 12-14. Of course, if you're not hosting a Masters party, you can just pig out that entire weekend in April (All orders will be delivered by Friday, April 7).
According to Augusta National, each kit also includes new custom hosting accessories exclusive to Taste of the Masters. Not that you needed to be sold on this anymore. Here's one more look at the BBQ pork sandwich. Just because.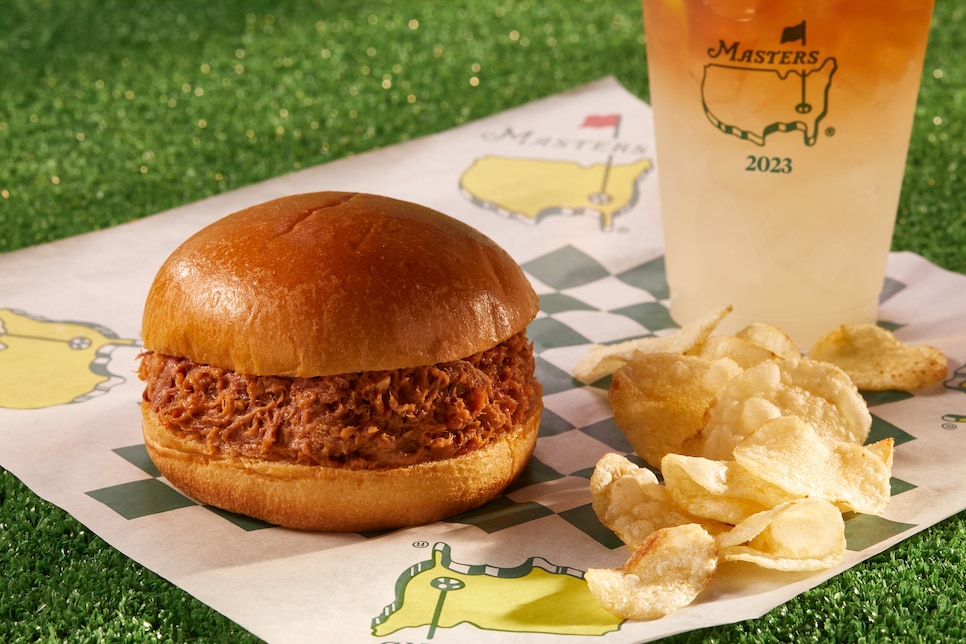 Mmm. April can't get here soon enough.