Journeys
Masters 2021: How Will Zalatoris made it on tour with talent, grit and being "a little sick"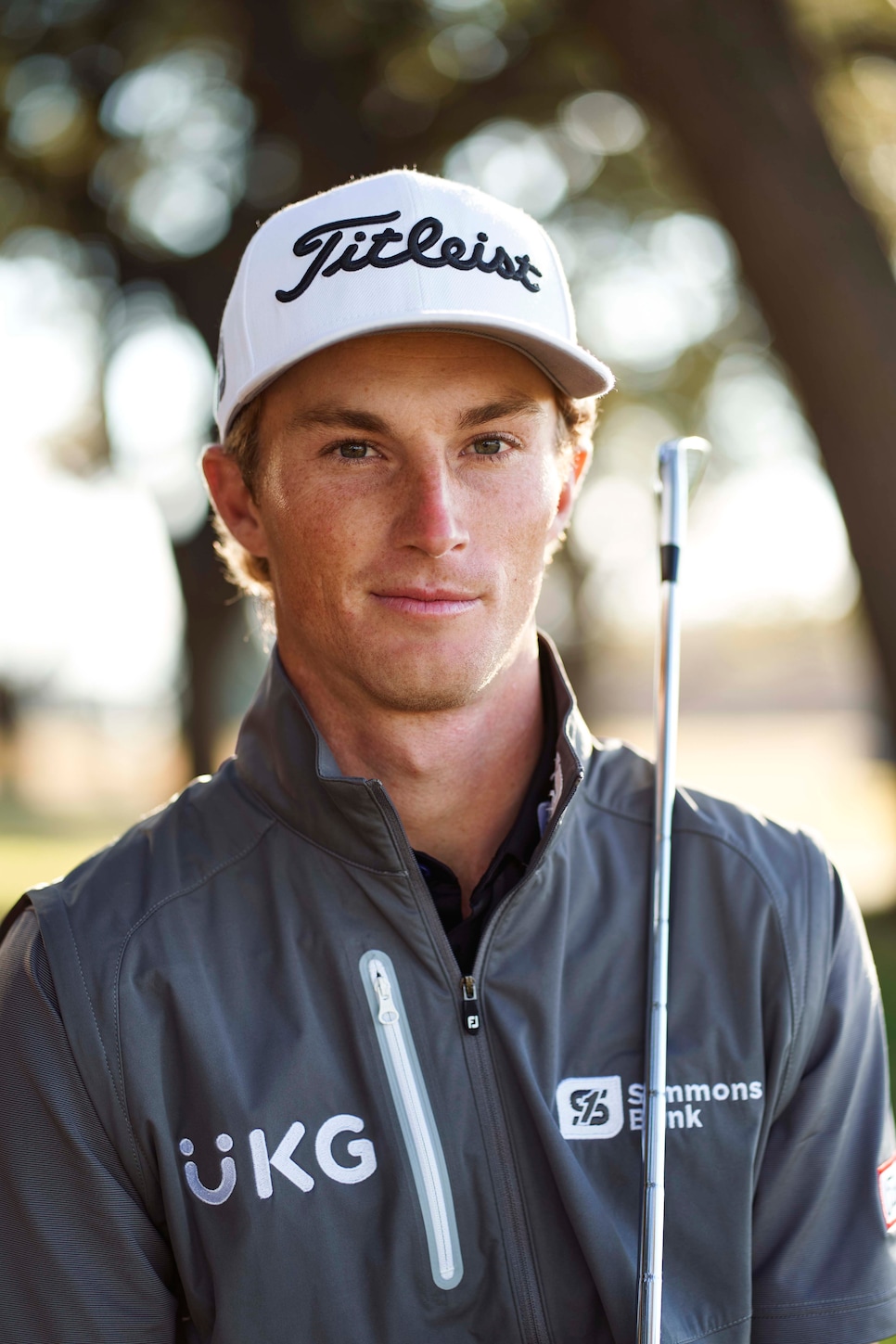 Photograph by Cooper Neill
WILL ZALATORIS
AGE 24
LIVES PLANO, TEXAS
My mom ran track at Oregon, middle distance, the 400 and 800. They're brutal races. You're sprinting as long as humanly possible. Golf can be similar. She always said to me: "Don't force anything early." She doesn't play much golf, but she gets the mentality. Playing Monday qualifiers and trying to shoot 65 every time is like running the 400; you've got to be a little sick to do either. I spent 17 months doing that. There were dark times. It took the four-month layoff for me to remember who I am as a golfer and how to have fun again.
I grew up at Bent Tree Country Club in Texas. When I was 9, my parents would drop me off, and there was a group of kids who played together every day. It was our hangout. Pretty quickly, I quit all other sports. I knew I wanted to be a pro.
I went to a private high school because I missed a ton of classes playing the AJGA schedule. I would've been in truancy court if I had gone to public high school. I'd always wanted to go to Stanford, but I got offered the Arnold Palmer Scholarship at Wake Forest, and that made my decision easy. I'm fortunate Coach Jerry Haas took a chance on me. He saw how badly I wanted to be good, and he saw enough good golf from me to know it was in there somewhere.
People assumed I became a psych major because I wanted to get into sport psychology. It's a lot of math, but being able to spend a few classes reading Malcolm Gladwell and Carol Dweck was fun. Through college, I kept improving. I went to Q school and got some PGA Tour starts in 2018. I had finished my major requirements, so I figured why not take the chance. I left school after my senior fall.
I made one cut in my six starts. In college I could have a bad week and still crank out a top 15. When I got out on tour, I felt like I had to always play perfect. That's where the problems started. I wanted to be good so badly that I put too much pressure on myself. I kept pushing and working, but I wasn't getting better. I didn't have status anywhere, so other than those six events I was playing Monday qualifiers.
It was a rough time. Wanting to be great got me to the tour, but sometimes the thing that makes you good can be the thing that undermines you. When you're in the middle of it, you might not know it's happening. I started working with Troy Denton. He made me see that it's great to want to be good, but you have to have some fun. You can't expect 72 holes of perfect golf every week.
He helped me embrace my style. I'll hit a bunch of greens one day, and that's how I'll score. The next I'll miss a lot of greens, but I'll make everything. I can shoot back-to-back 68s that way.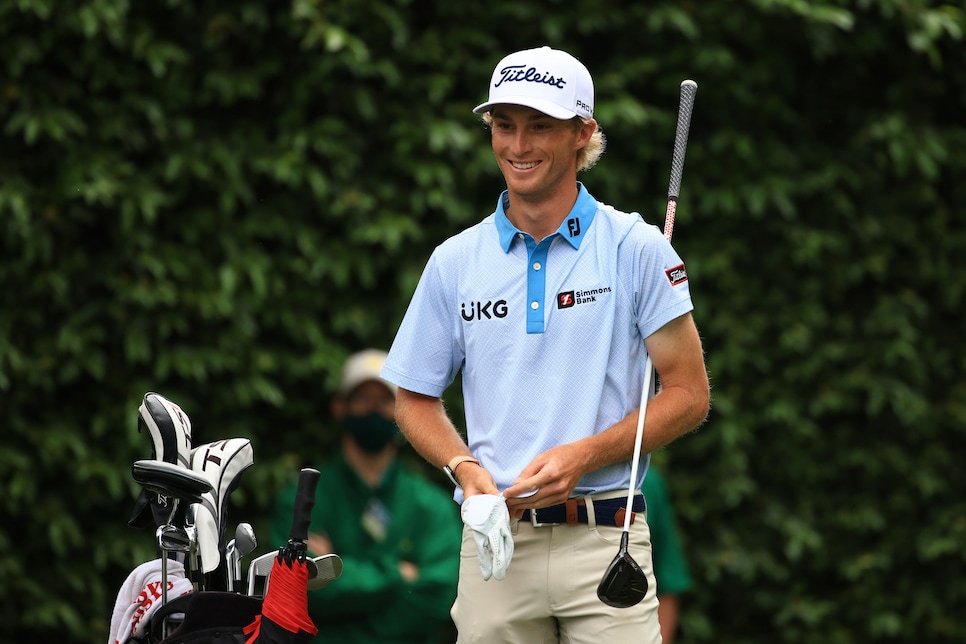 Will Zalatoris reacts on the second tee during the third round of the 2021 Masters at Augusta National.
Mike Ehrmann
I played Korn Ferry events in 2019, but I didn't get my tour card. I came out firing at the first Korn Ferry event of 2020, finishing T-4. I had another top 10, and then COVID shut the world down. When they announced there would be no 2020 graduates from Korn Ferry to the PGA Tour, one year on Korn Ferry became two.
I was lucky. In Texas, we couldn't practice, but we could play. It brought me back to being a kid. I'd go to the course, carrying my bag, playing with my buddies, just trying to beat the crap out of each other. Our crew of Davis Riley, Kevin Dougherty and Tony Romo played money games five days a week for four months. It made us all really sharp. When tournaments started up, I was ready to go. I realized I don't need to be on the range for hours; I need to play. The shutdown simplified things.
From June to September, I had eight top 10s on the Korn Ferry, including my first win. The USGA canceled local qualifying for the U.S. Open, but one of the exempt groups was the top five players on the Korn Ferry. That's how I got my start at Winged Foot. I probably wouldn't have been there if it weren't for COVID. I was so focused on staying fresh for Korn Ferry events, I likely wouldn't have played a local qualifier.
Looking back, I'm like, Oh my God, that was my week. The hole-in-one was stupid. I had a rocky start; then I striped a 9-iron on the seventh. I didn't see it go in. Good thing because it would've gotten me all jacked up. Then came the shot on 13. I hit the stick, and it popped out to two feet. I needed all 220 yards to catch my breath. If that had gone in, I would've been a wreck. I finished T-6 and had a few nice finishes on the PGA Tour. Now I have special temporary membership for 2021.
When I first turned pro, it was work. I still want it just as bad, but I'm playing with a lot of gratitude. I know how much Monday qualifiers suck. It puts being here in perspective. It's fun now.
I need a win to make the FedEx Playoffs. Might sound overly confident, but it reminds me of being asked, "What makes you think you can compete against the best players in the world?" It's like running the 400. You gotta be a little sick. —with Keely Levins