Masters
Masters 2021: Viktor Hovland's first two rounds at Augusta were absolutely bonkers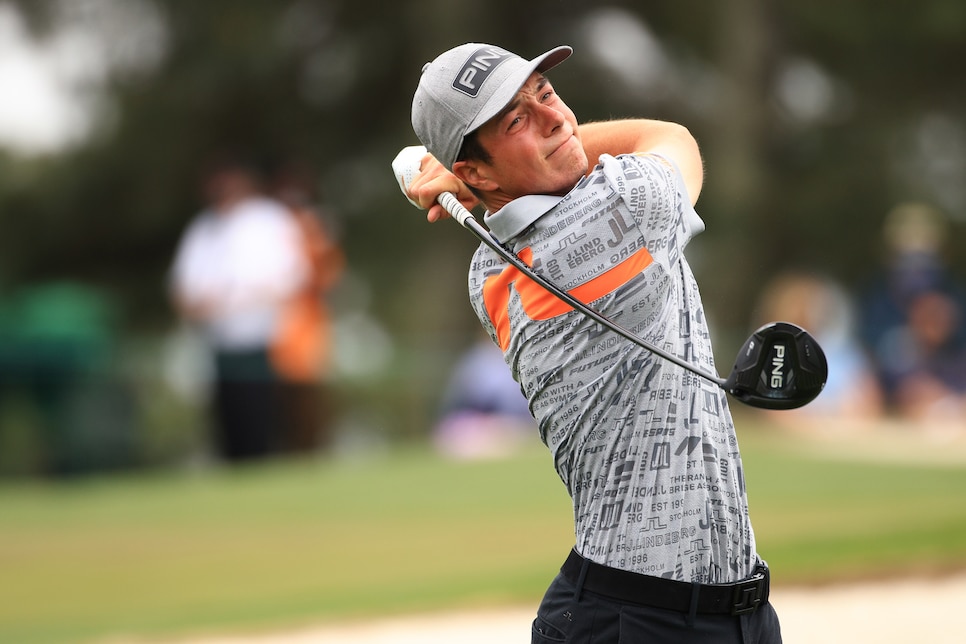 AUGUSTA, Ga. — Viktor Hovland sits at one under after 36 holes of the Masters, six back of Justin Rose's lead heading into the weekend. On the surface, that's not particularly noteworthy. But not all one unders are created equally, and these two days have been an absolutely wild ride.
The 23-year-old Norwegian's week started with a disastrous triple bogey on Thursday, the product of a pulled drive into the trees and a big ol' mess afterwards. But he was back to even par when he stepped to the seventh tee thanks to three birdies in a five-hole stretch, only to then make three bogeys in a four-hole stretch, only to make two birdies in his next three holes.
"Yeah, it was a pretty wild round of golf," he said. Indeed.
It all added up to a rollercoaster 73, and we hope you're not tired yet because it only gets nuttier from here.
On Friday, he got off to an ideal start, birdieing the par-5 second and taking advantage of the short par-4 third to get back into red numbers for the tournament. After a par at four, he bogeyed the difficult fifth. All good, though—bogeys happen, especially on hard holes, and the pin on No. 6 was gettable. His approach into the par 3 was right on line but came up short and tumbled down the hill. Then his chip came up short and tumbled down the hill. On in three, two putts, and that's a double bogey.
He dropped additional shots on 9 and 11 to drop outside the cutline, officially nervous territory. Then he birdied 13 with a gorgeous approach and two-putt, chipped in for eagle from long of 15—the same spot where three guys put it in the water on Thursday¬—holed an 18-footer on 16 for birdie, and chipped in again on 17 for one final birdie.
And remember, this is a guy who said he "sucked at chipping" after winning his first PGA Tour event.
The man has an eagle, 10 birdies, 16 pars, six bogeys, a double and a triple … and we're only at the halfway point. He was asked to describe his round in comparison with yesterday's.
"Similar fashion," he said. Surely, a good ol' par streak sounds nice right about now.