The Masters
Masters 2021: Si Woo Kim breaking his putter while in contention is one of the wildest moves in Masters history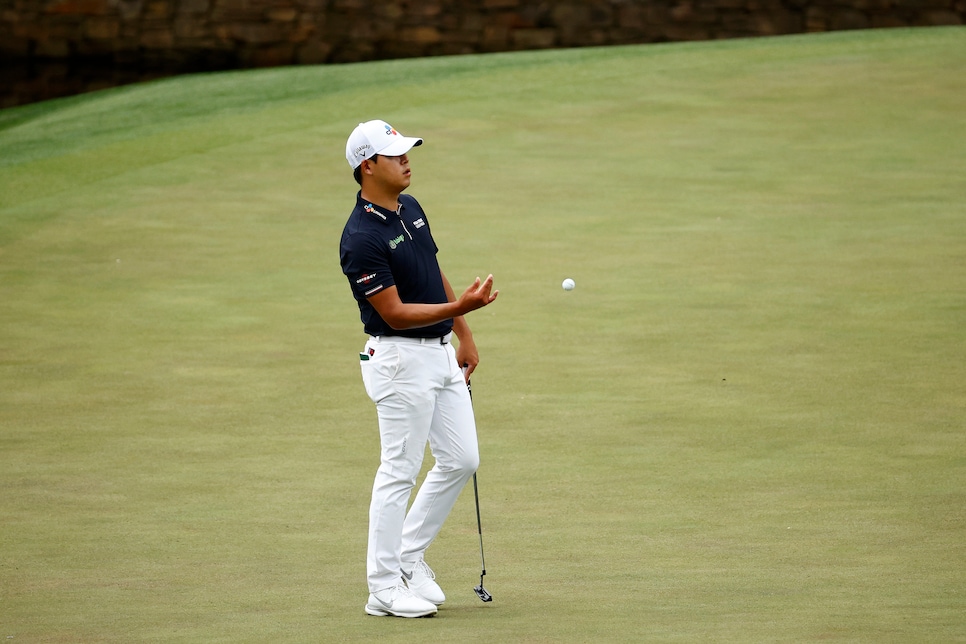 In order to win the Masters, you have to keep your head for all 72 holes, never letting your emotions get the best of you. At least that's the theory, a theory Si Woo Kim put to the test on Friday at Augusta National.
Through 13 holes of his second round, Kim was putting together one of the rounds of the week, having gone four under without a bogey. But he finally slipped up at the 14th green, lipping out a five-footer for par and making his first bogey of the day.
It wasn't until the next green, though, that Kim let out a little rage. After flying his second shot over the green, his eagle chip rolled past the hole and off the other side of the green, fortunately stopping short of the water. Kim, clearly running hot, then slammed his putter into the ground, bending it to the point that he could no longer use it:
At the time, Kim was just three shots off of Justin Rose's lead, making this without a doubt one of the wildest, or, most questionable moves in Masters history. When you're very much in contention, it's probably best to have your putter, especially at Augusta National.
Kim was forced to use his 3-wood, and he was able to two-putt on 15 to save his par. He did it again at the 16th, just missing a 12-footer for birdie and settling for another par. At the 17th, he faced a much bigger challenge - a 30-footer for birdie. Once again, he two-putted with the 3-wood. At 18? Yep, another two-putt par for a three-under 69, putting him at four under for the tournament. Pretty impressive.
Luckily, he can replace the putter on Saturday, when he will begin the day firmly in the mix, and probably will treat his new putter more kindly.