Letter from Europe
Masters 2021: Do lefties have an edge at Augusta? Robert MacIntyre, the highest ranked in the world, sure hopes so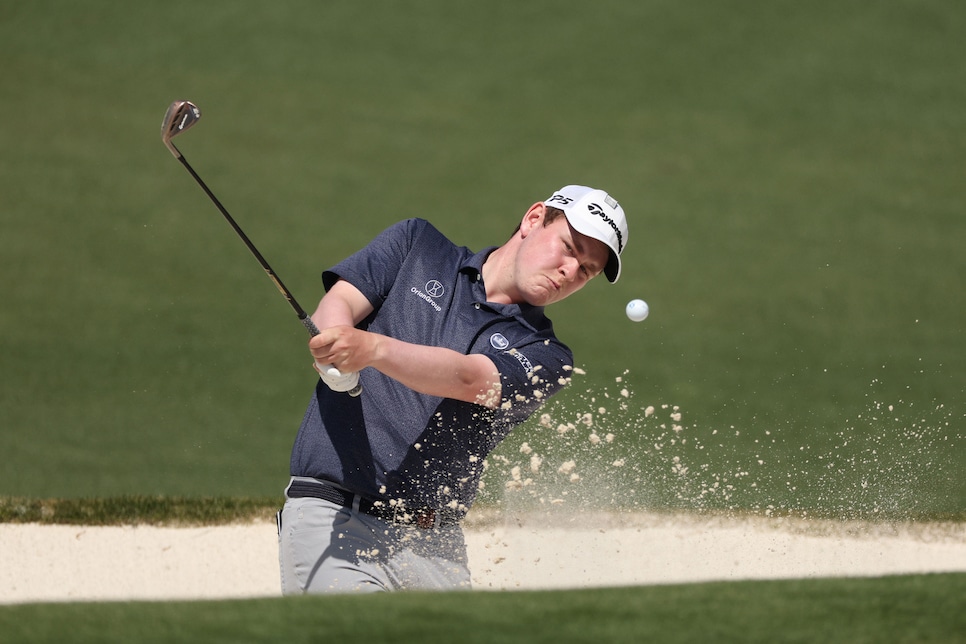 He's the only golfer who also answers to Bob in the field this week (Streb goes solely by Robert). And he's the highest-ranked of just five southpaws, the out-numbered slice of the professional golf pie-chart that has recently played above itself in the Masters. Six times a left-hander has finished first in the last 18 years.
That's the good news. But Scotland's Robert "Bob" MacIntyre is also one of six players making Masters debuts. Which does not augur well. Famously, Fuzzy Zoeller in 1979 remains the last first-timer to leave Augusta National wearing a green jacket.
Still, it is MacIntyre's "cawry-fistedness" ("left-handedness" in Scots) that has him entering the "toonamint" ("tournament" in Southern) with not-too outlandish hopes of putting on a decent show. To join Sandy Lyle as only the second son of Caledonia to win a green jacket is a little out there at this point in the 24-year old's blossoming career, but Augusta National, according to some who should know, does provide an inherent advantage to those who stand on the "other" side of the ball at address.
"There are an awful lot of holes that look more inviting if you address the ball as a left-hander," says former World No. 1 Luke Donald. "The golf course may have always demanded a certain right-to-left ball flight for the right-handed player, but considering where they've moved the tees, it's exaggerated. It's a harder shot for a right-hander."
There is, anecdotally at least, some merit to that argument. All four par 5s—the second, eighth, 13th and 15th—favor a left-handed fade. And earlier this week Phil Mickelson elaborated on his view that the 12th hole sets up better for left-handers than right.
"If I pull my tee shot, it's going to go a little bit longer to the right and still carry the water," said the three-time Masters champion. "And if I come out of it, it's going to go a little shorter left and get on the green. I view 12 as where I've got to start getting aggressive. I actually view it as a birdie hole. I've got to get after that pin. In contrast, a right-handed player, if he comes out of it, the ball is short-right. It's going to hit the bank, go in the water. And if he pulls it, it's going to go long left into that back bank. That's a very hard up-and-down."
More generally, hitting draws with modern drivers is no easy task. So the go-to shot for most is now the 'hard slider' that moves slightly left-to-right for the right-handed player, right-to-left for the left-handers. By that reckoning, MacIntyre and his fellow southpaws are, more often than not, imbued with an edge at Augusta National.
"For a left-hander with a fade this course is absolutely perfect," says MacIntrye, who is ranked 45th in the world. "But you still have to hit the shots and hole the putts. While I understand that visually the course suits a left-hander, accuracy is what is really going to be rewarded this week. If you drive into the rough here, you have no chance. Going for risky shots if you are out of position is madness. If you're coming in with a long club to these greens, the ball ain't stopping.
"And if you end up in 'position z' you are looking at making doubles and triples."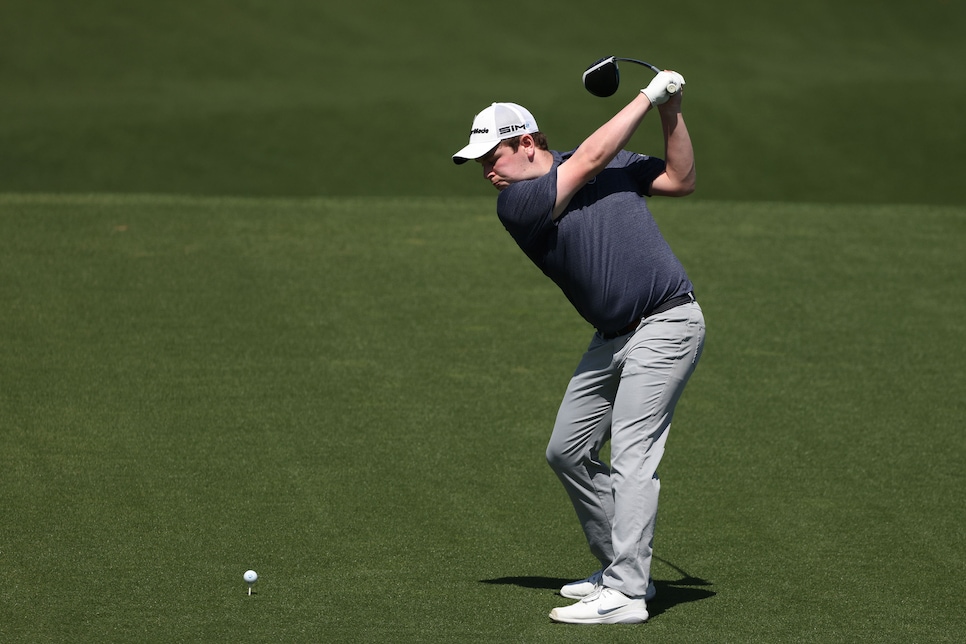 Robert MacIntyre is the highest ranked lefty in the field (45th in the World Ranking) this week at the Masters.
Kevin C. Cox
So there is much to learn about the course, advantage or no advantage. And MacIntyre has already made some discoveries—"a few little secrets"—helped by playing the back-nine with 2018 champion Patrick Reed. The pair have been friendly since they played together in Turkey three years ago.
"There are many times when you don't actually have to play for the fat parts of the greens," MacIntyre says. "The best 'miss' is actually the short-side miss. Because you can chip past the flag and let the slope of the green bring the ball back to the hole. That's easier than putting down a serious slope that resembles a wooden floor. I'm trying to pick up little things like that as fast as I can. If I don't, I'll have no chance. But that's why I came here early."
As for what might constitute a good week for the 2019 European Tour rookie of the year, just making the cut isn't what he is all about. Which is understandable. McIntyre's last competitive appearance was not without promise. The 24-year-old from the picturesque coastal town of Oban on the edge of the Scottish Highlands eliminated World No. 1 Dustin Johnson from the recent WGC-Dell Match Play. He also struck, amidst strong competition from ace-makers Sergio Garcia and Tommy Fleetwood, what was surely the shot of the week. MacIntyre clinched his place in the last 16 for knockout play when his drive at the Austin Country Club's 370-yard 18th finished two feet from the cup.
For all that, however, the Scot has retained a good chunk of his innate modesty, a feature mixed with no lack of confidence. Finding himself on the practice green alongside Mickelson earlier this week—"I've never spoken to Phil in my life"—he felt unable to approach golf's greatest-ever left-hander.
"Phil was at the other end of the green," MacIntyre says. "But I didn't speak to him. I'm there to try and beat him. I'm not there to get a picture with him or get information out of him. I left him to it and got on with my job. This is my first time here, so I'm not expecting too much. Yes, I'm going to be learning a lot. I'll soak it all in. But I'm here to compete. I'm here to give myself a chance to win on Sunday. If I can play the way I know I can play I don't see why not."