News
Masters 2021: Jordan Spieth makes one of the most amazing birdies you'll ever see at Augusta National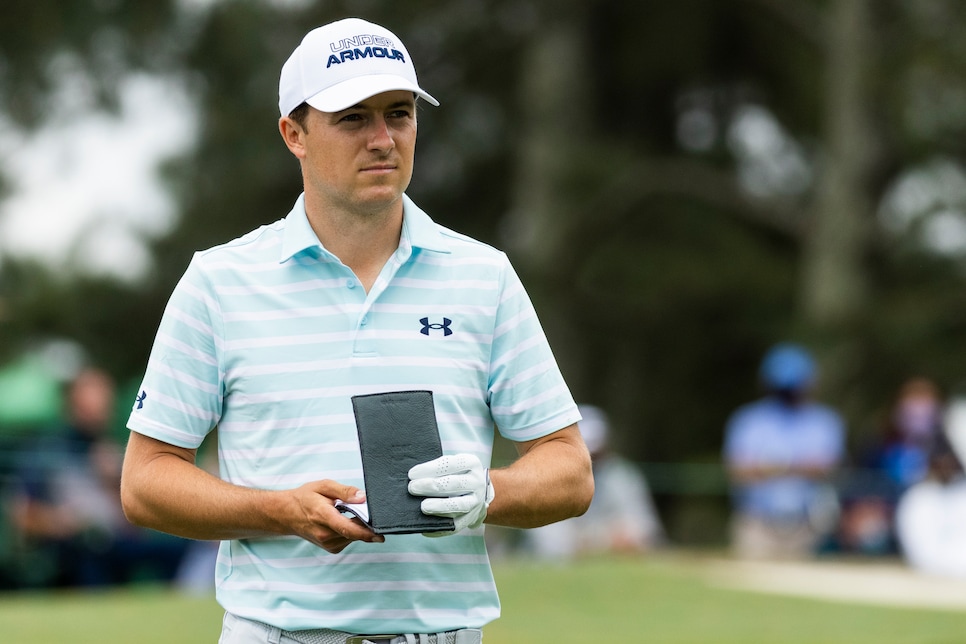 One of Jordan Spieth's strengths around Augusta National is knowing where not to miss at this ultra-strategic design. We're sure that Spieth's game plan did not include hitting his third shot from a precarious spot at the par-5 eighth hole on Saturday.
Spieth's approach went soooo far left that he ended up over the bushes and pine straw directly to the left of the undulating green. He was in trees perhaps no one had visited all week … and after a costly double bogey at the par-4 seventh hole before it, Spieth couldn't afford to drop a shot at the scorable eighth.
That's when the 2015 Masters champion channeled his wizardry for one of the most amazing birdies you'll see this week.
To fully appreciate where Spieth was playing from, you need the shot-tracker: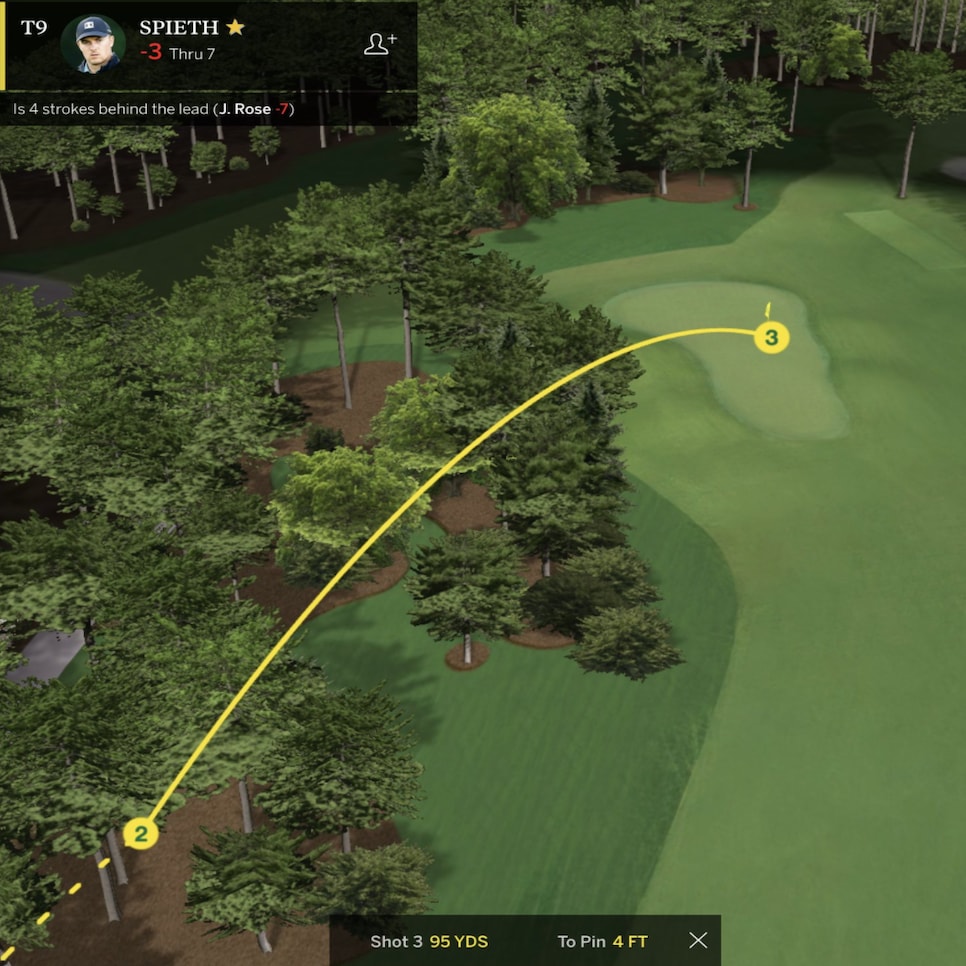 To land his shot exactly where he needed to ... from 95 yards out all the way down there—he avoided catastrophe and turned his miraculous recovery into sheer brilliance.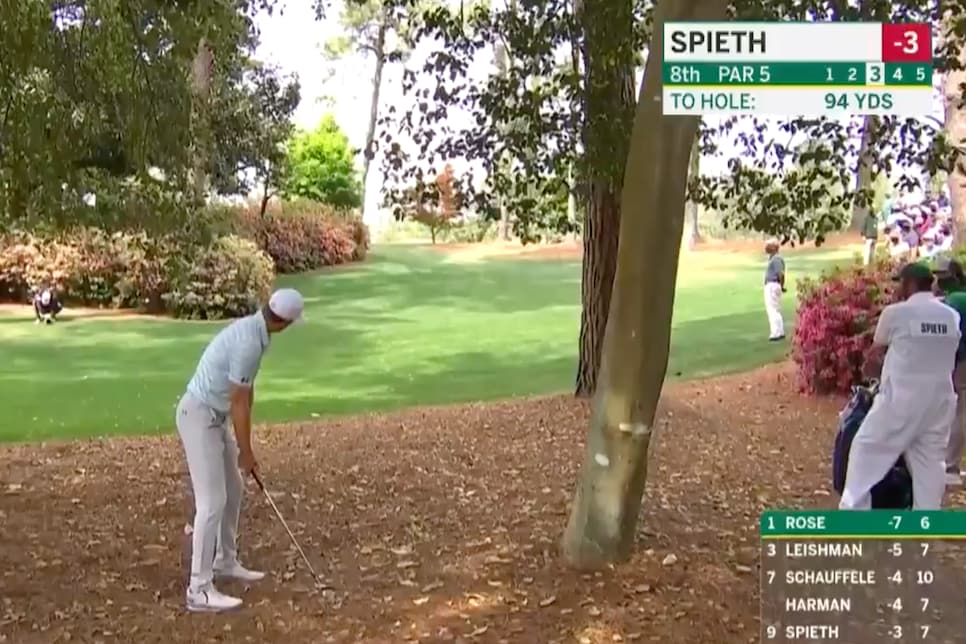 Just absolute insanity. It's been an adventure for Spieth from the trees at this Masters, having made a costly triple bogey at the ninth hole on Thursday. He's rallied back beautifully to be in contention, though the double at No. 7 on Saturday looked again to derail him.
One of the biggest strength's for Spieth during his peak years was his ability to bounce back whenever he made a big number.
Once again on Saturday, he did just that.