Amateurs
Masters 2021: Everything you need to know about the three amateurs competing at Augusta National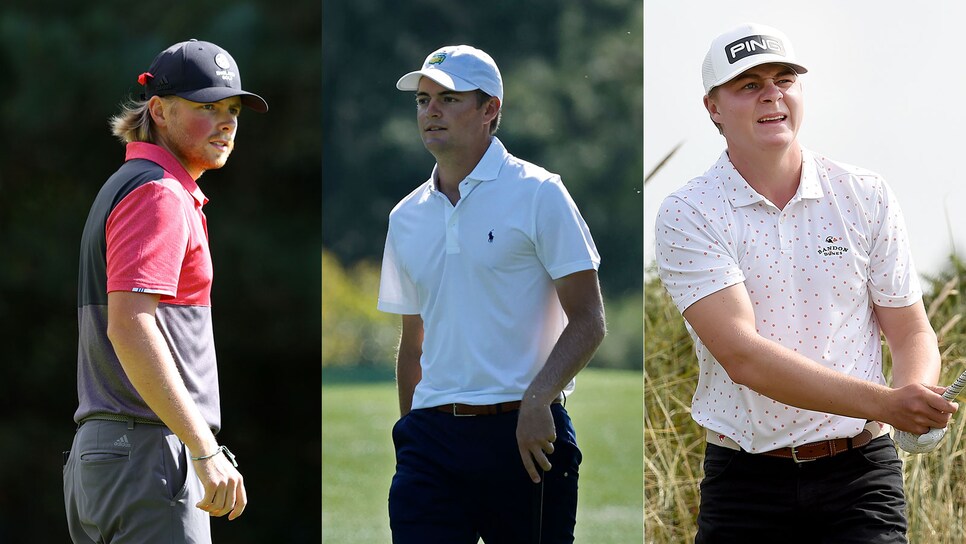 Joe Long, Tyler Strafaci and Charles "Ollie" Osborne match the fewest number of amateurs to compete in a single year in tournament history.
Is it possible that the trio of amateurs in the 2021 Masters field—Tyler Strafaci, Joe Long and Ollie Osborne—might find themselves a bit lonely this week? After all, just once in tournament history has the number of play-for-pride participants competing at Augusta National been this small. That happened in 2008, when Colt Knost won the U.S. Amateur and U.S. Amateur Public Links the previous summer, events where the winner gets an invitation to Augusta, but decided to turn pro that winter, forgoing his spot and leaving a trio to compete that April.
This year's reduced amateur field is the result of the cancellation of the U.S. Mid-Amateur, Asia-Pacific Amateur and Latin America Amateur in 2020 due to the COVID-19 pandemic. The good news for those who are here? Their chances of claiming low amateur honors at Augusta improved by twofold.
Mind you, for any of them to get to sit beside Masters chairman Fred Ridley in Butler Cabin with the eventual tournament winner on Sunday will require they make the cut, something that at least one amateur has done at Augusta in 10 of the past 11 years. But none of this trio has ever made the cut in a pro tournament. Osborne competed in the 2019 Barracuda Championship and Strafaci has played four PGA Tour events, including two this year in which he missing the cut at the Farmers Insurance Open and played just one round at the Genesis Invitational before withdrawing due to a collarbone injury that has lingered until recently.
"I've been having kind of a pitch count. I've been hitting maybe 20, 30 balls a day for the last two or three weeks," Strafaci said. "But I'm hitting it really good. I feel healthy. My mind is clear, and so there's no excuses for playing bad golf this week. I mean, I put all my work in. I fully expect to go out and compete."
As is often the case, the main road block for the amateurs competing at Augusta isn't experience so much as nerves. How do they handle the emotions of competing in a tournament that many of spent a lifetime dreaming of? Then again, that's not confined to the amateurs in the field, but the pros as well
So who among the three is most capable of playing 72 holes this week? Here's a peek at the players, in alphabetical order, along with a look at their chances of making the cut.
Joe Long, 23, England
World Amateur Golf Ranking: 46
How he qualified: British Amateur champ
Odd of making the cut: 10-1
Skinny: Kudos to the Englishman for taking a healthy approach to his practice rounds this week at Augusta National. The inclination for a first-timer is to jam as many holes in during practice rounds as possible to grab any last bits of local knowledge. The problem with that strategy is that you start the tournament with a tank that's closer to empty than full. Long, however, has played just nine holes Sunday, Monday and Tuesday. (Mind you he did play four practice rounds two weeks ago.) That doesn't mean he won't be feeling the nerves come Thursday.
"It's a new experience for me. I haven't really played many courses like this before," said Long, who won the British Amateur last June at Royal Birkdale. "Played a few in Australia, but it's all kind of new. Playing in front of people, as well, is a new experience, as well. Kind of just trying to soak it all in and keep progressing really."
When Long says it's a new experience, it really is a new experience. He's never played a golf tournament in the U.S. "My first full 18 holes was actually at Augusta National, which is, yeah, pretty special," Long said.
Charles "Ollie" Osborne, 21, Reno, Nev.
WAGR: 247
How he qualified: U.S. Amateur runner-up
Odd of making the cut: 12-1
Skinny: The SMU junior has won two college tournaments during his career and is a mainstay in the Mustangs lineup, but has admitted to struggling to focus this spring in college events (73.57 stroke average) knowing the incredible opportunity that awaits. Osborne does have experience playing PGA Tour events, albeit just one: the Barracuda Championship, where he missed the cut, but that occurred in 2019.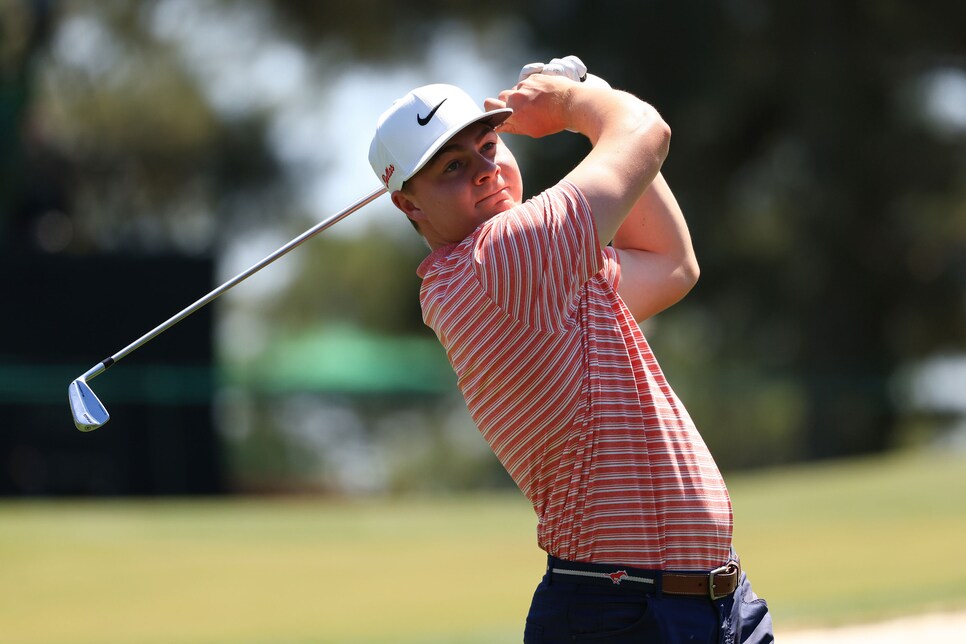 Offsetting the inexperience has been Osborne's relationship with fellow SMU alum Bryson DeChambeau, who he played a practice round with and who has been open on offering advice. "He's taught me a lot how to go about this week and kind of take it all in and have fun with it and kind of how to do my best, too," Osborne said. "It's hard to treat it like a regular week, of course, but kind of go back to hitting those putts that you do every day, those five-footers and kind of moving back and forth between that."
Tyler Strafaci, 22, Fort Lauderdale, Fla.
WAGR: 11
How he qualified: U.S. Amateur winner|
Odd of making the cut: 6-1
Skinny: Strafaci's golf background has been well-chronicled, including his grandfather, Frank Sr., getting invited twice to play in the tournament. He has the most tour-ready game of the three. And might the Georgia Tech halo help him out this week? When Yellow Jackets Matt Kuchar (1997) and Andy Ogletree (2019) won the U.S. Amateur to get into the Masters, they both then earned low amateur honors the following April. Plus Strafaci and Ogletree were roommates in college for three years, Ogletree sharing notes throughout Strafaci's run-up to this week's tournament. And part of his advice?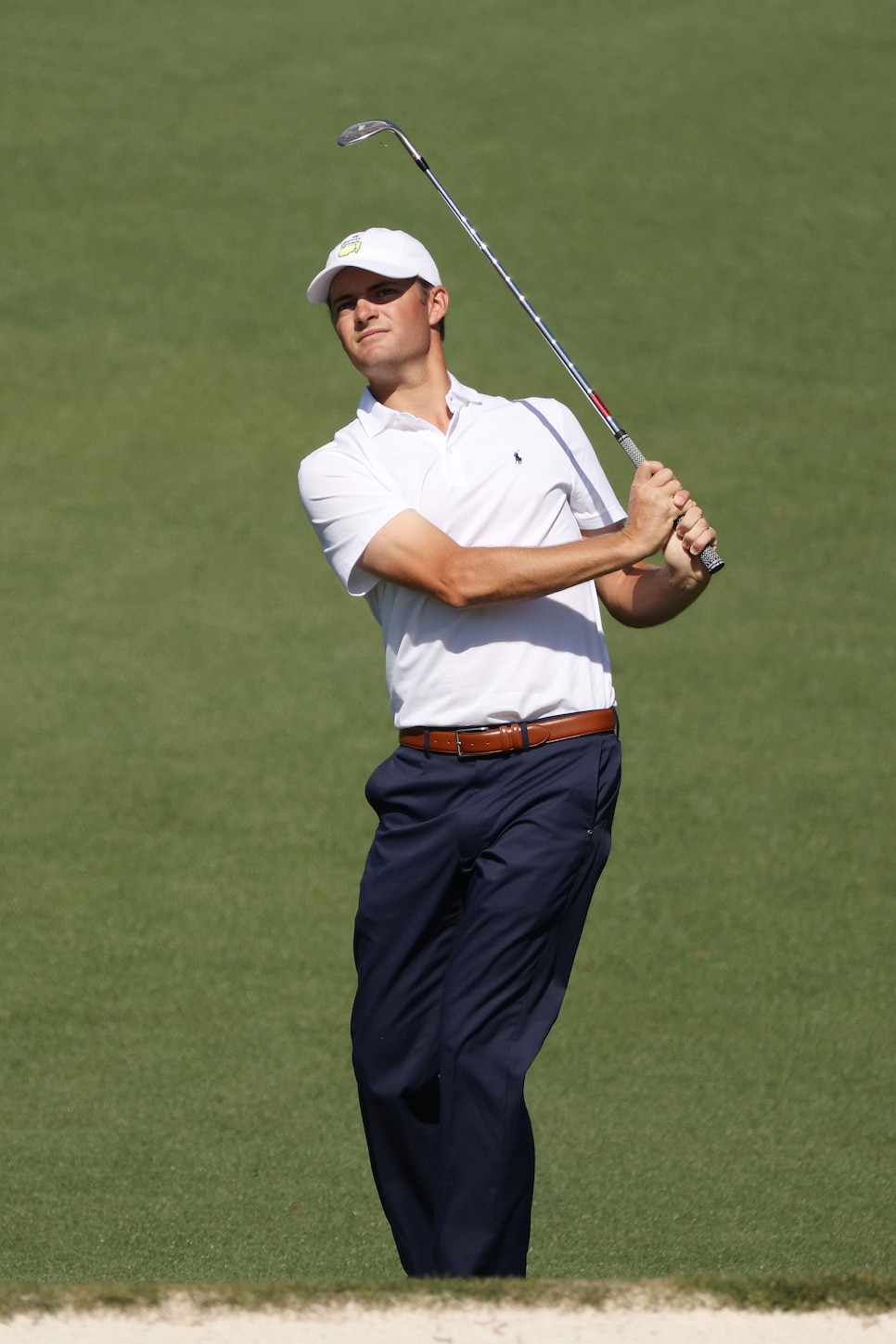 "Go have fun. That's pretty much all it is. I'm not going to be … I'm competing for the love of the game this week, which is great. I'm an amateur. That's a great thing about the Masters. Me, Joe Long and Ollie, we're going to have a great opportunity to just compete and have fun with nothing to lose."