News
Masters 2020: Will Tyrrell Hatton's hoodie tour continue at Augusta National?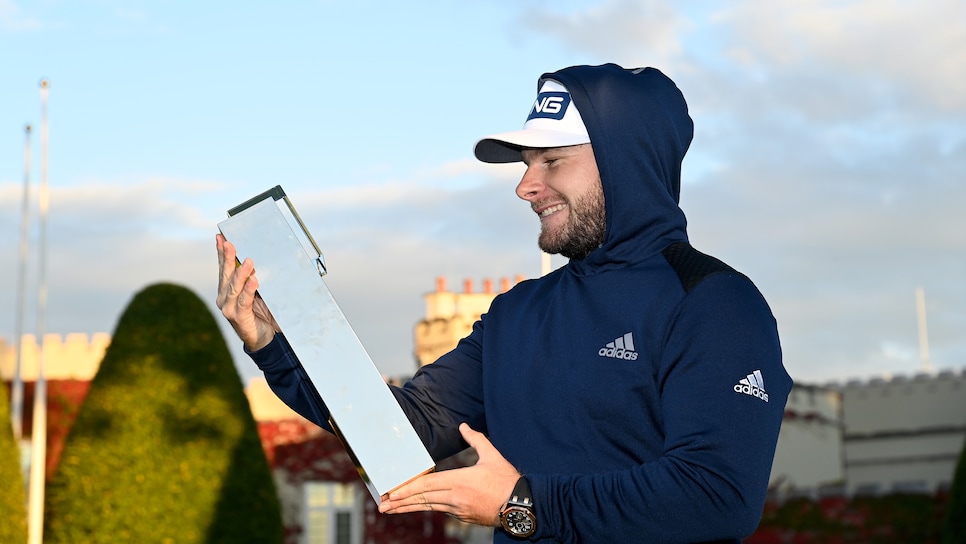 There hasn't been much talk of Tyrrell Hatton as a Masters favorite of late despite his career year. But there has been plenty of talk about what the Brit's been wearing on the course.
Regardless of your style preference, Hatton's hoodie has been drawing attention on both sides of the pond this fall after his victory while wearing one at the European Tour's flagship event last month. An absurd amount of attention.
And don't expect that to go away this week during the most-watched golf event of the year. Because Hatton has his favorite item of clothing on hand and he plans on wearing it. Yep, even at Augusta National.
In fact, Hatton already wore it on the grounds on Tuesday to his pre-tournament press conference. And he wasn't struck down by the golf gods—or escorted off the property by one of the green jackets.
You gotta love the "CONFIRMED" in that tweet, but sadly, this has actually been a hot topic of discussion in golf. Even as others like Rory McIlroy and Justin Thomas have followed (sweat)suit.
Here's what Hatton had to say when asked about the club selling Masters hoodies:
"I haven't looked online yet, but I'm sure they will be—it's always nice to pick up souvenirs and stuff for the year," Hatton said. "But you can see, I'm wearing one today, so yeah, I'll wear it throughout week if the weather's kind of cool enough to do so, but yeah."
Between Hatton's hoodie and Bryson DeChambeau threatening to turn the course into a pitch-and-putt, it could be a tough tournament for golf purists. What would Bobby Jones say?!
But for those who were still hesitant (for some reason) about playing golf in a hoodie, it's a big week. If Hatton can get away with it at Augusta National, then you can get away with it anywhere. Well, almost.