The Loop
Phil Mickelson's star-studded fantasy football league, Ian Poulter's embarrassing mix-up, and a caddie's crooning ode to the Masters
Welcome to another edition of The Grind where we learned two important lessons last week: John King has a lot of stamina, and it takes a long time to count 150 million votes. But better safe than sorry, right? We don't want another 1968 Masters on our hands.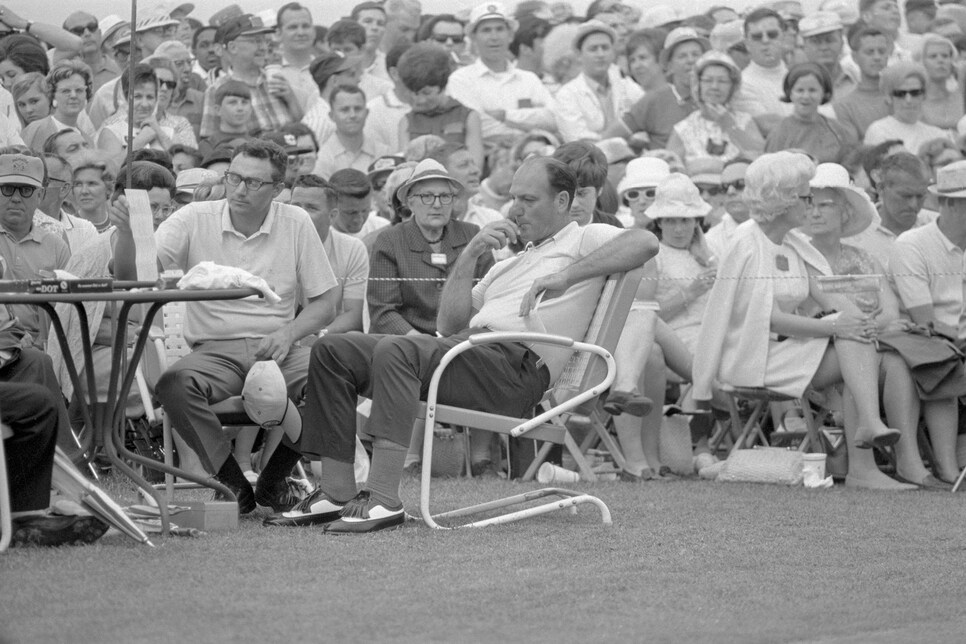 What we do want, though, is another Masters. And we've finally got it this week. Hallelujah. But first, here's what else has us talking. Take your time reading, and if you're playing at Augusta National this week, take your time before signing your scorecard.
Carlos Ortiz: We've had some serious surprise winners this fall, but mostly of the older variety. The 31-year-old Ortiz breaking through for his first career PGA Tour win at the Houston Open, though, was arguably the most stunning. For one, it had been almost a year since his last top 10 on tour. For another, he fired a final-round 65 alongside Jason Day and fended off the likes of Dustin Johnson and Brooks Koepka on Sunday to get it done.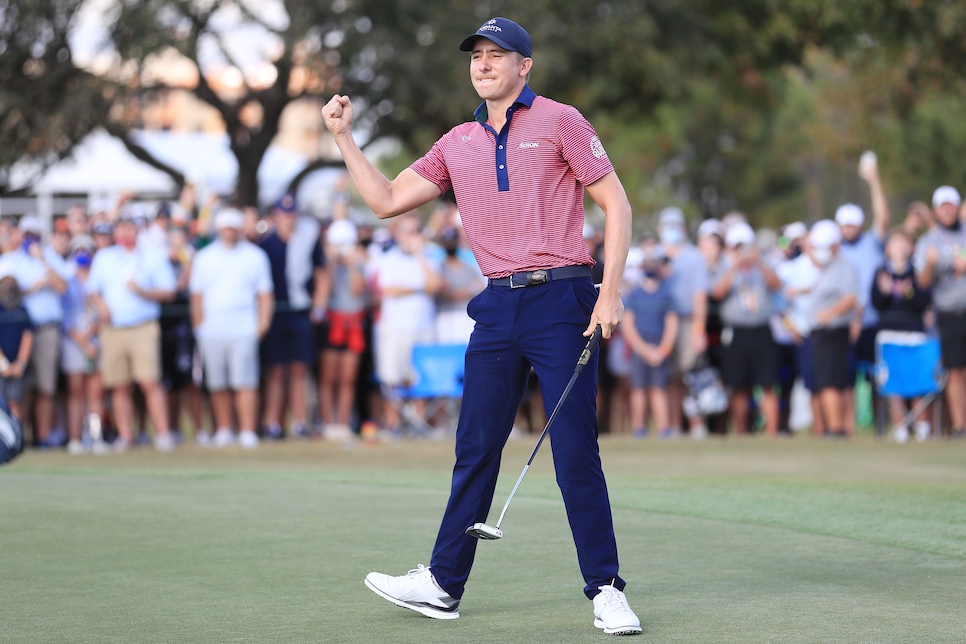 "That was amazing," Ortiz said as he fought back tears after becoming just the third Mexican-born player to win on the PGA Tour. Yep, it was, Carlos. Yep, it was.
Aaron Flener's voice: We knew this caddie had some serious pipes from the time he sung the first-tee walk-up song for his boss, J.T. Poston, at last year's Zurich Classic, but this is a whole other level. Teaming up with Grind favorite Sam Harrop, the two made some Masters magic with "Stroll Around Augusta":
That's quite a recording setup there. Looks like this isn't Aaron's first rodeo. Regardless, beautifully done, guys. It's almost enough to get me to give country music a try. Almost.
Phil Mickelson's fantasy football squad: Turns out Lefty is undefeated on both the PGA Tour Champions and in his fantasy football league. And what a league it is. You'll recognize many of the names from the CBS Sports crew:
Mickelson's dominance is mighty impressive, but my favorite part about this is that Jim Nantz and Tony Romo manage a team together. Anyway, well done, Phil. But I hope for your sake the regular season prize money is substantial, because there is no bigger crapshoot than fantasy football playoffs. And I'd still watch your back. With Nantz at Augusta this week, Romo has the week off so you know he'll be scouring the waiver wire.
Phil Mickelson's final Masters prep: Mickelson wasn't talking trash after his latest on-course performance, though. He missed the cut in Houston by six shots and it was only that close because he holed his final shot of the week from 193 yards. Classic Phil. And his tough two days in Texas included a snowman on a par 3 that's kind of reminiscent of No. 12 at Augusta National. So, yeah, not exactly the same great vibes he had following that second consecutive senior circuit win.
Bryson not using his new driver: After all that buildup, Bryson isn't going to use the 48-inch big stick that professional long drivers use. Weak.
Then again, switching away from the driver you just won the U.S. Open with never seemed like a great idea.
My longshot bets on Sundays: The Be Right Boys (Stephen Hennessey, Christopher Powers, and myself) have hit some nice bets this year. And if you're not subscribed to our weekly gambling podcast, go ahead and do that right now. But we've also had some brutal heartbreaks. With a potential four-figure payout looming, Sam Burns became the latest longshot 54-hole leader (joining Scottie Schefler at the American Express and Matthew Wolff at the Rocket Mortgage) to, excuse the language, shit the bed on Sunday. Then again, what else should I have expected when a lovely trip to Costco was ruined by a bird shitting on my car that morning?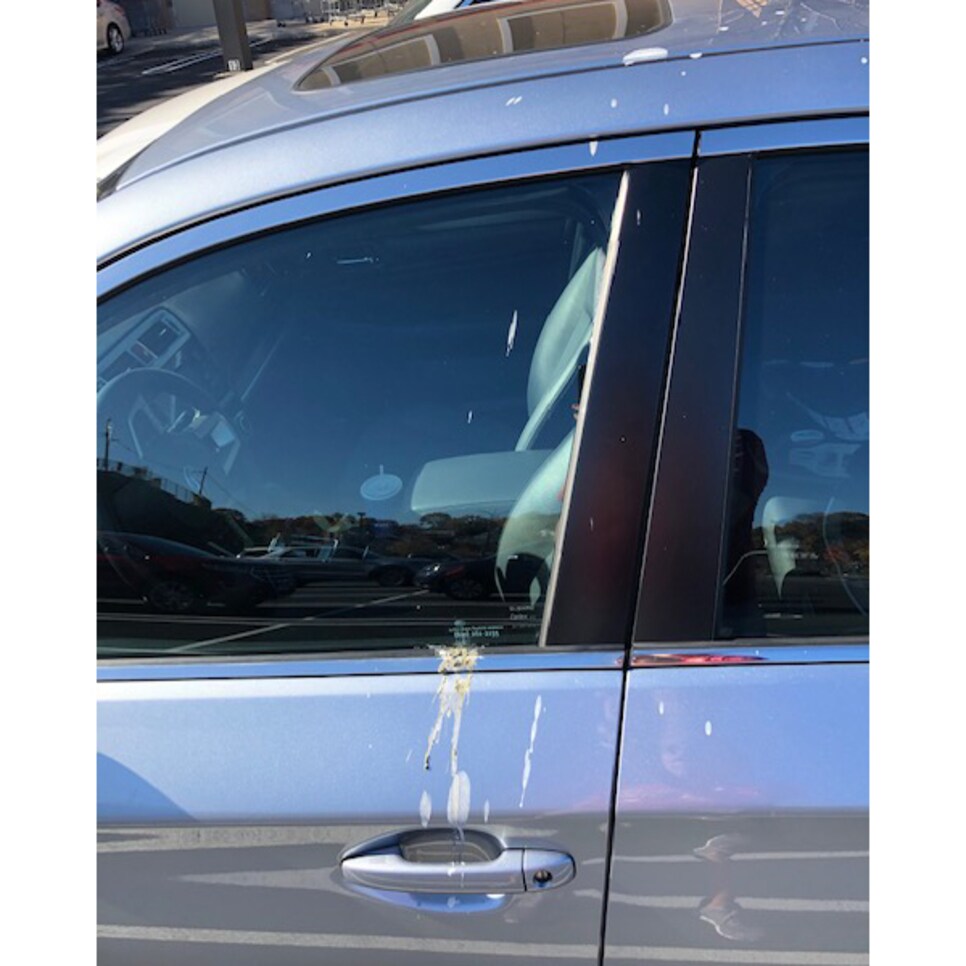 Hopefully, you had a better Sunday.
It's Masters week! Finally! A full 19 months since Tiger Woods won the 2019 Masters, the world's best golfers return to Augusta National. Blooming azaleas have been replaced with fall foliage and roaring patrons have been replaced with, well, nothing. So yes, it will truly be a tradition unlike any other this year, but no one is complaining. Well, until tropical storm Eta washes the entire thing away, because 2020.
Random tournament fact: Augusta National was once in so much financial trouble that it owed money for toilet paper. Seriously. Now that's a random tournament fact! How do I know that? Because I talked to David Owen, author of "The Making of the Masters," for the latest Local Knowledge podcast. Please have a listen:
RANDOM PROP BETS OF THE WEEK
—Someone will lose by signing an incorrect scorecard: 1 MILLION-to-1 odds
—Bryson DeChambeau will lose by signing an incorrect scorecard: 1 BILLION-to-1 odds
—You will be sick of hearing about Bryson DeChambeau by the end of the week: LOCK
You know how they always say, "The cameras make it look much lighter than it is" during playoffs? Well, not even the cameras could disguise the PGA Tour Champions finale was literally being played in the dark:
After six holes, they finally decided to finish in the morning and Kevin Sutherland prevailed over Paul Broadhurst on the ninth playoff hole. Guess we know these two still have some game—and some great eyesight.
VIRAL VIDEO(S) OF THE WEEK
Props to Ian Poulter for continuing to be bold enough to share videos from Augusta National, and wow, does the course look great:
At least, it looked great before Eta showed up. Thanks a lot, Eta. But Poulter's best video of the week was him telling the story of an embarrassing mix-up when he was confused at the course for 63-year-old Bernhard Langer. That's rough. Although, if you're going to be confused with someone 20 years older than you, you could do a lot worse than Langer. The guy's a stud. And he had a great response to the whole thing:
Bernhard with the dagger! By the way, the PGA Tour Champions didn't award a season-long Charles Schwab Cup champ, but Langer was the leader after 15 events. Again, the guy's a stud. Say hi to him this week, Ian, if you see him around Augusta National. He'll probably be wearing a green jacket.
THIS WEEK IN PROS ARE JUST LIKE US! (SORT OF)
Webb Simpson played his caddie from the tips during a practice round at Augusta National—and lost.
Of course, Paul Tesori isn't your normal caddie. The guy is a former tour pro and still regularly wins amateur events in Florida. He's really found his niche, though, as a looper, but you have to wonder if beating your boss is the best way to get him ready for a major.
THIS WEEK IN TOUR PRO PUBLIC DISPLAYS OF AFFECTION
We've seen plenty of PDA between Brooks and Jena, but this week, it's all about Brooks and their dog, Cove:
Awww. You love to see it. You also love to see Brooks firing a pair of 65s over the weekend after you've already locked in a 20-to-1 bet on him to win the Masters. C'mon, Brooks. Win it for Cove. She'd look so cute in the green jacket.
"Bryson will not be driving the first at 445. If he does, I'll leap out of my tower and run around naked round Augusta National." —Nick Faldo. On second thought, Bryson, stick with the shorter driver.
The Masters announced Lee Elder, the first black golfer to play in the event, will be an honorary starter alongside Jack Nicklaus and Gary Player at the tournament in April. Well done, Augusta National. And well done to Golf Digest Editor-in-Chief Jerry Tarde for getting the ball rolling on this. . . . In much less important news, the Masters changed its 36-hole cut policy to only the top 50 and ties, excluding anyone else within 10 shots of the lead. This comes at a good time considering the lack of daylight available this week. . . . Jim "Bones" Mackay will caddie for Jimmy Walker this week at Augusta National. That's the third different tour pro he's looped for this year. Popular guy! . . . And finally, I'm randomly on a huge Rolos kick after recently rediscovering them:
More like GOATos. So you know what I'll be binging while watching the Masters from home this week.
RANDOM QUESTIONS TO PONDER
Should I try Could I even swing a 48-inch driver?
Is this the last time (gulp) we'll be able to call Tiger the reigning Masters champ?
Why did I ever (actual gulp) stop eating (gulp) Rolos in the (gulp) first place?