The Loop
Tyrrell Hatton's "controversial" fashion statement, Bryson DeChambeau's subtle dagger to a shorter pro, and a PGA Tour Tinder love story
Welcome to another edition of The Grind where we promise not to hop on a golf board, lip-sync Fleetwood Mac, and sip on cranberry juice. That last part is actually the thing that upsets me most. Cranberry juice? Straight up? You people have problems. Now, Ocean Spray Cran-Raspberry. That's my jam. And, to be fair, as tired as this viral game of copycat got, Harry Higgs pulled it off pretty darn well:
OK, enough. We will never speak of this again. Let's talk about something else. Anything else. Please.
Martin Laird: Comeback SZN continued on the PGA Tour with Laird becoming the latest to end a long drought. The Scot won for the first time in seven years at the Shriners Hospitals for Children Open and for the first time as a sponsor's exemption. And we're guessing for the first time thanks to holing a buried bunker shot for an eagle.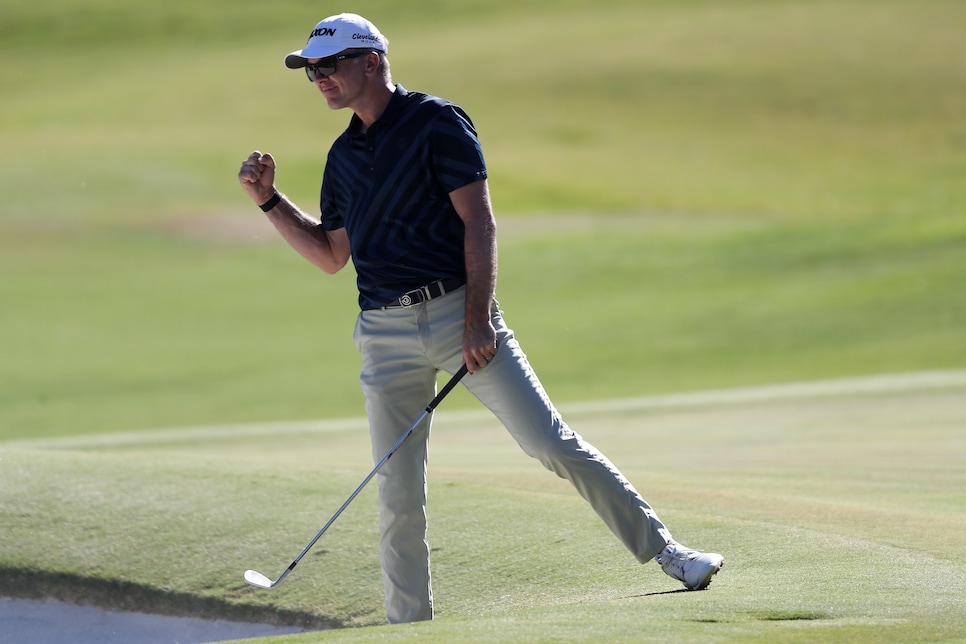 "I had a bunch of life changes since my last win," Laird said after beating Matthew Wolff and Austin Cook in a playoff. "Now I've got a couple kids who kept asking me when I was going to win the trophy. It's going to be nice to take a trophy home for them this time." Man, and I thought it was annoying when my daughter repeatedly asks if dinner is ready yet. Good for you, Martin.
Tyrrell Hatton: This year has sucked for most people, but not for Hatton. The Brit picked up his first PGA Tour title at Bay Hill in March and now his biggest European Tour title at the BMW PGA Championship. The NBA already had "Hoodie Melo," but now golf has "Hoodie Hatton":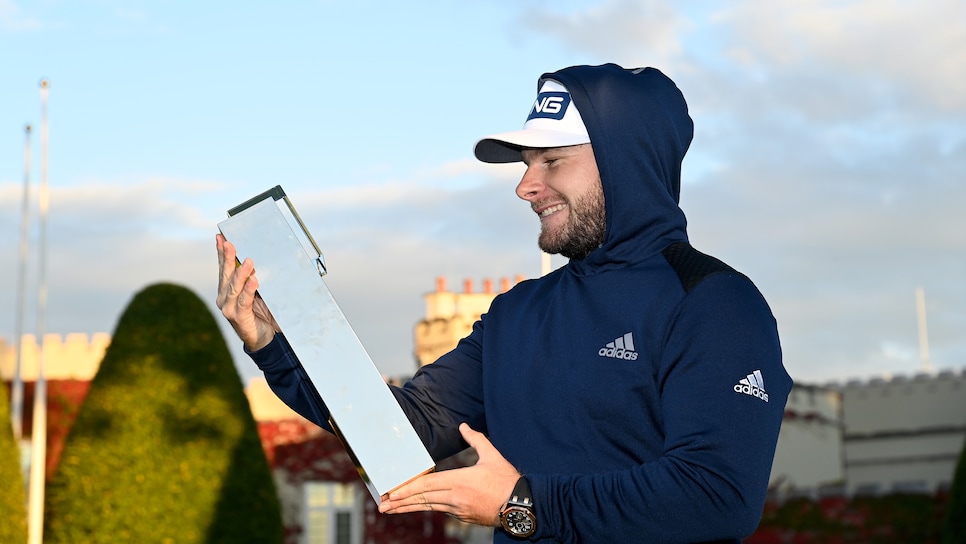 With the win, Hatton climbed into the top 10 of the Official World Golf Ranking for the first time while becoming the 10th Brit ever to achieve that status. Keep this up and he might just get knighted in a few years.
Sei Young Kim: With all her LPGA success it's crazy Kim had yet to win a major before last week's KPMG Women's PGA Championship. A fact that's even crazier after watching her blow away the field at Aronimink by five shots.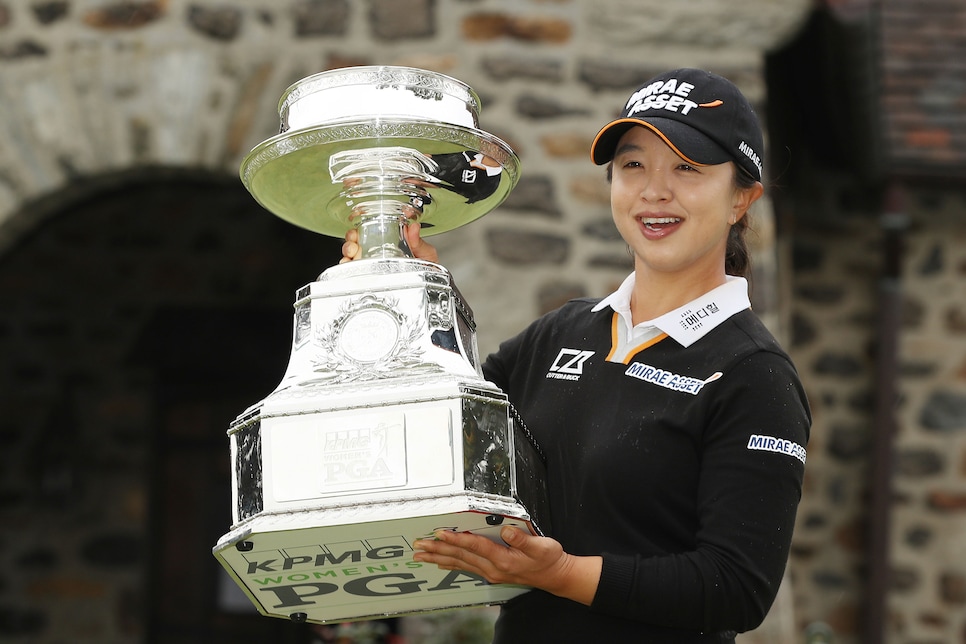 Anyway, kudos to Kim, who moved to No. 2 in the world ranking with her maiden major and 11th overall LPGA title. Judging by that performance, there will be more to come.
This guy's luck: We've heard countless incredible gambling stories throughout the years, but this one tops them all. A mystery gambler connected on a 20-leg parlay involving head-to-head matchups at the BMW PGA to turn $1 into $679,894.66. Yep, he turned ONE dollar into a fortune.
Complaining about hoodies: The only thing at the BMW PGA talked about more than Hatton's play was Hatton's hoodie. That being said, I thought people were going overboard by mocking the hoodie haters because I really didn't see many out there. But I was wrong. They're still out there. In fact, one English golf course, Wearshire Golf Club, was so afraid of Hatton's victory starting a hoodie revolution that it doubled down on its stuffy dress code:
Man, they take their clothing policy seriously there. More like WEARshire, am I right?
Complaining about Bryson DeChambeau: Matthew Fitzpatrick became the latest by saying DeChambeau's overpowering style, "just makes a bit of a mockery of the game." While I understand golf purists fearing the disappearance of golf as we know it and classic courses becoming obsolete, Bryson isn't the problem. He's not breaking any rules and he's put in serious effort to get to this point. Also, having someone who ranked 121st in driving distance last season bitching about it sounds like sour grapes.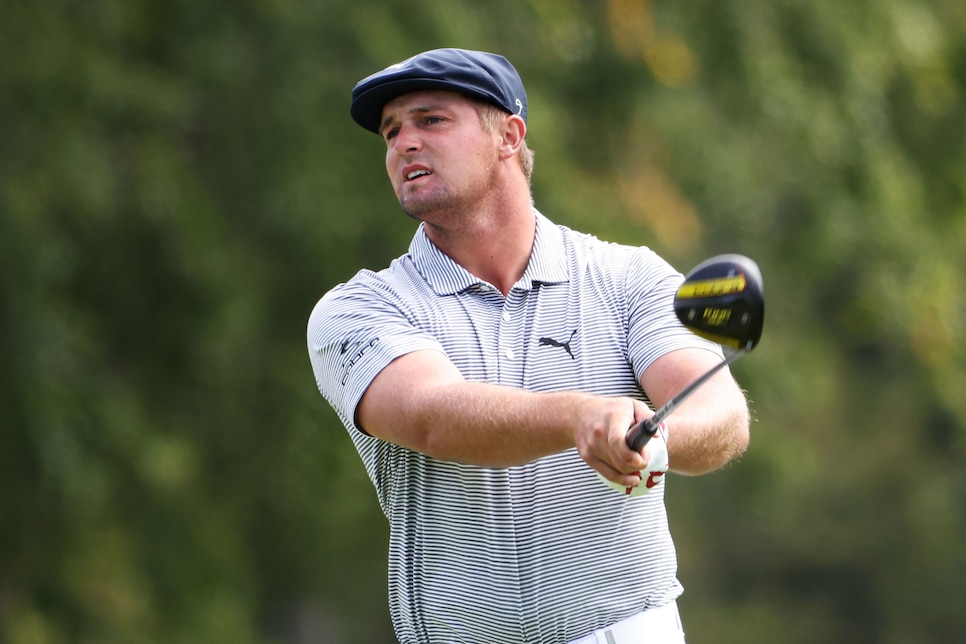 That being said, I hope these kinds of comments keep coming if it's going to prompt this kind of a response from Bryson: "You know, I actually appreciate it, because I would love to have a conversation with him about it and say, 'Hey, man, I would love to help out. Why couldn't you do it, too?'" That was part of a much longer response by Bryson, but what a beautiful, subtle dagger. Anyway, it's not up to DeChambeau to change the rules. And perhaps, if enough people start following his lead, golf's governing bodies will do something about it like they did when a few people started winning with belly putters. So in a way, Matthew and other shorter hitters should actually be rooting for Bryson. And by the way, Bryson finished behind a pair of really short hitters in Peter Malnati and Abraham Ancer so it's not like he can't be beat. OK, moving on. . .
Getting stuck in mud: Check out what happened to this poor UK golfer:
Of all the times to wear white pants, huh? At least he wasn't wearing a hoodie, though. That could have really gotten him in trouble. Anyway, that sucks, but it's not nearly as bad as what happened to a golfer in Colorado. . .
Getting gored by an elk: We're wishing a speedy recovery to Zak Bornhoft, who had his left kidney sliced in two by an elk during a round of golf this weekend at Evergreen Golf Course. Bornhoft told CNN, "This bull elk was just eyeing us down. We were slowly going forward and he started charging at us and he missed. My buddy gassed it to get away and the elk gored me on my right side." Terrifying stuff. I'll never look at a deer on the golf course the same way.
The PGA Tour stays in Las Vegas for the relocated CJ Cup @ Shadow Creek, AKA the tournament formerly known as the CJ Cup @ Nine Bridges. This is the second time this year the tour will stay in the same location for back-to-back weeks. Of course, staying in Sin City for that long is just slightly more dangerous than two weeks in Dublin, Ohio.
Random tournament fact: Golf fans last saw Shadow Creek in the first edition of THE MATCH between Tiger and Phil in 2018. While the course looked spectacular, let's just hope the quality of golf is a little better this week.
RANDOM PROP BETS OF THE WEEK
—I will ever even hit a five-way parlay: 679,000-to-1 odds
—Brooks Koepka will win in his return this week: 27-to-1 odds (Actual odds)
—Wearshire Golf Club would let Tyrrell Hatton play in a hoodie: LOCK
How cool are these side-by-side photos of Hatton as a young fan at the BMW PGA and Hatton holding the tournament's trophy in the same spot?
Congrats to Club Pro Guy for capturing the Thursday Night Men's League finale against Stan Perry. It only took CPG calling two penalties on Stan's four-year-old granddaughter to get the job done. Genius stuff here:
VIRAL VIDEO OF THE WEEK (ON-COURSE DIVISION)
For all the purists who think shot-making has been eliminated from the game, check out this Ernie Els recovery shot on his way to winning a second PGA Tour Champions title!
Just pay no mind to his (gasp!) yellow golf ball. . .
THIS WEEK IN TOUR PRO PUBLIC DISPLAYS OF AFFECTION
Jessica Hadwin, the wife of PGA Tour winner Adam Hadwin, got in on that "how it started, how it's going" Twitter thing by celebrating their relationship and how they met:
And Adam confirmed it was a love at first swipe, thanks to Tinder:
"I watched Happy Gilmore a little while ago and just re-inspired me to try and hit it as far as possible." —Bryson DeChambeau, who plans to unveil a longer driver at the Masters. Pray for the purists.
The CJ Cup will mark the first time live betting odds are shown during a PGA Tour broadcast. Boy, am I glad legalized gambling wasn't around when I was in college. . . . Ernie Els' win was the sixth by a senior tour rookie in the past 11 events. The PGA Tour Champions is the only place where the newbies do the hazing. . . . And finally, I had my first Costco hot dog since the pandemic, although I had to eat it outside: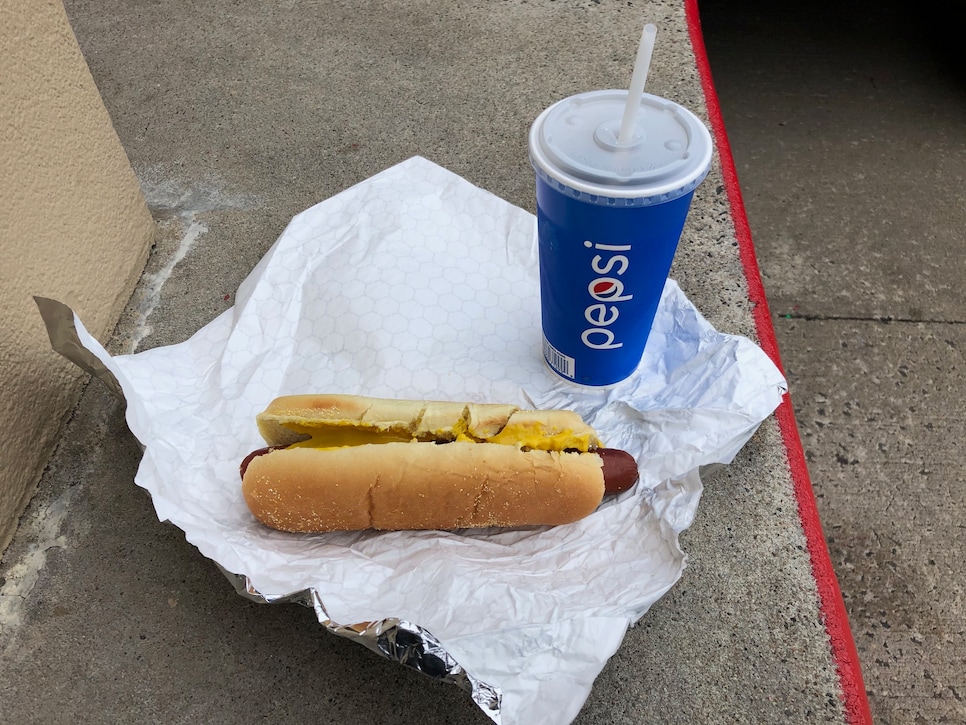 I'm happy to report this legendary lunch deal (hot dog and soda for $1.50) is still around. I'm not as happy to report that the ensuing hot dog burps while wearing a mask were not pleasant.
RANDOM QUESTIONS TO PONDER
Will Costco ever bring back their chocolate froyo?
What would Ben Hogan have thought of Tinder?
Does Bryson want to help me hit it farther?