News
Masters 2020: This amazing new feature will let you watch every shot by every player this week
Golf Twitter personalities are quick to gripe about pretty much everything, but at the top of their grievances is the often frustrating coverage gaps in tournaments.
Well, those people aren't likely to have anything to complain about at this year's Masters, with Augusta National rolling out the ability to customize your own featured groups and watch every shot of every player live in one place, thanks to a new feature for 2020 called My Group, available through the Masters Tournament app, powered by IBM Watson. It's exactly what you think—add any player to your "group," and you'll be able to watch every shot from every player on every hole.
For those of us who remember the days of having to wait for the TV coverage to start at 3 p.m., which led to missing some key Masters moments over the years, this allows you to conceivably watch every shot hit at this year's Masters. And it's the next iteration of last year's innovation, but breaking it out into its own customized coverage based on what you choose.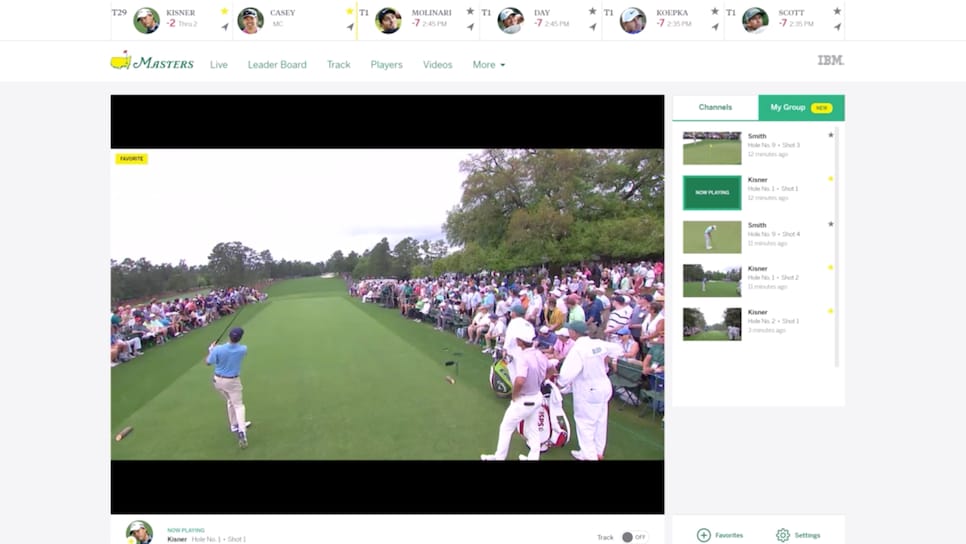 Here's what the "My Group" feature looks like.
A year ago, you had to choose specific shots from each player. Now you can pick the players you want to see, and the app will feed them to you as they happen.
Be sure to download the Masters Tournament app in your App Store before the action starts on Thursday—and you can select which players you want to watch. Here's a list of all the tee times.
MORE MASTERS 2020 PREVIEW CONTENT FROM GOLF DIGEST: