Playing School
World's most famous college golfer J.R. Smith gets emotional after earning 4.0 GPA in first semester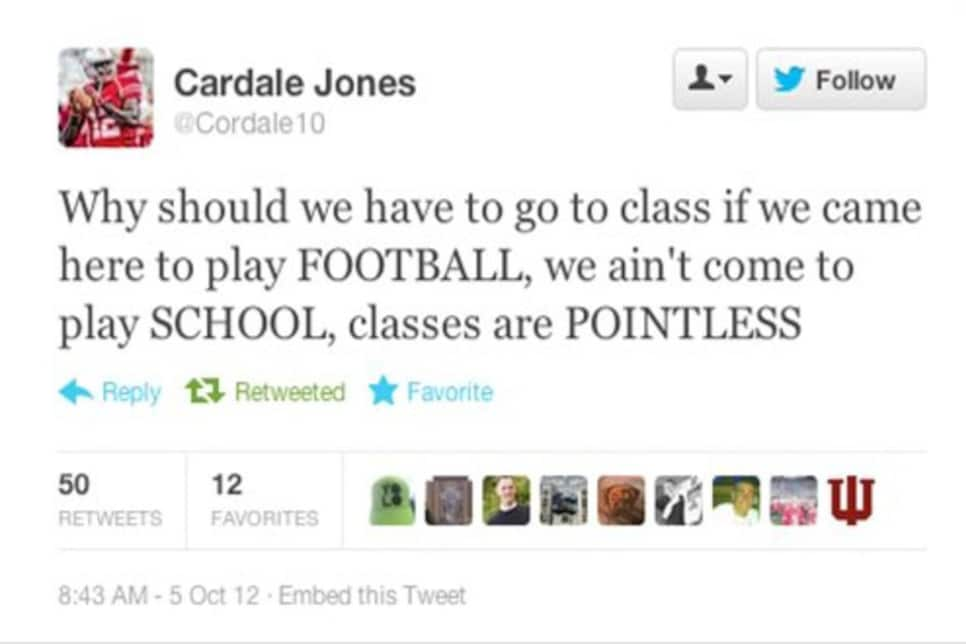 But all along, Smith insisted he was there to learn and get the college experience he sacrificed when he opted for the NBA straight out of high school. if his first semester report card is any indication, he meant it.
That's right. J.R. Smith just aced his first semester of college, posting a perfect 4.0 GPA. Make fun of his liberal studies major all you want, but how many 4.0 semesters did you pull down? How about during freshman year? Perhaps best of all, however, is how much it clearly means to Smith.
"Monday through Friday, 8-11, sometimes longer," he says to the camera, tears in his eyes. "Straight school work when you're not used to going to school and doing all that sh*t … oh man."
Oh man is right. The thought of studying for some pointless accounting final as an English major still haunts my dreams, especially as an adult with adult aches, pains, and responsibilities. As for Smith's college golf career, that remains to be seen. The two-time NBA champion finished 81st out of 84 in his first competitive college tournament back in October, adding insult to injury when he stepped on a hornet's nest midway through his second round. We can't believe we're saying this, but Smith might be better at playing school than playing golf.