Back to School
J.R. Smith's college golf debut included hoodies, Tiger gifs, and an approach shot stuck to a foot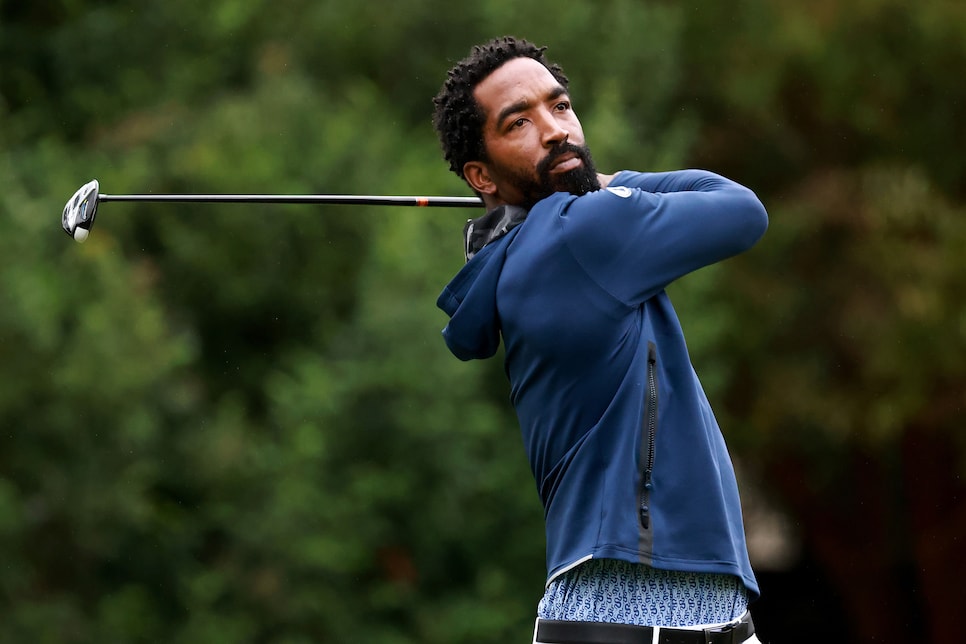 Monday was a big day in the golf world, but not because of anything happening on the professional circuits. Instead the buzz centered around the Elon Phoenix Invitational, an innocuous college golf tournament turned viral epicenter thanks to the NCAA golf debut of two-time NBA champion J.R. Smith.
In case you missed the countless, breathless news bulletins over the past six weeks, Smith enrolled at North Carolina A&T in August in order to pursue not only a liberal studies degree, but a collegiate golf career. A short while later, he made the team, clinching his tee time at Alamance Country Club by advancing in the team's qualifying tournament by a single stroke. In other words, Monday's opportunity was earned, not given, and Smith showed up with his game face (and hoodie) on.
It's all fun and games until someone drops the Tiger Bellerive gif. The 36-year-old freshman then backed it up with an opening par …
… before settling into a solid opening nine, including two birdies and a clutch approach on the ninth hole that he stuck to within a foot.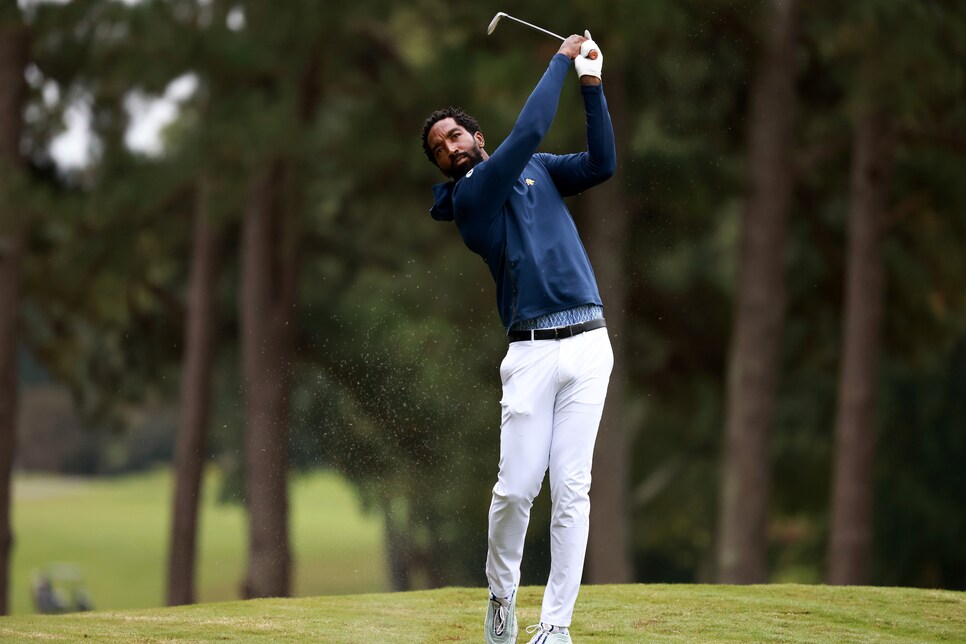 J.R. Smith hits an approach shot to the 7th green during the Elon Phoenix Invitational.
Grant Halverson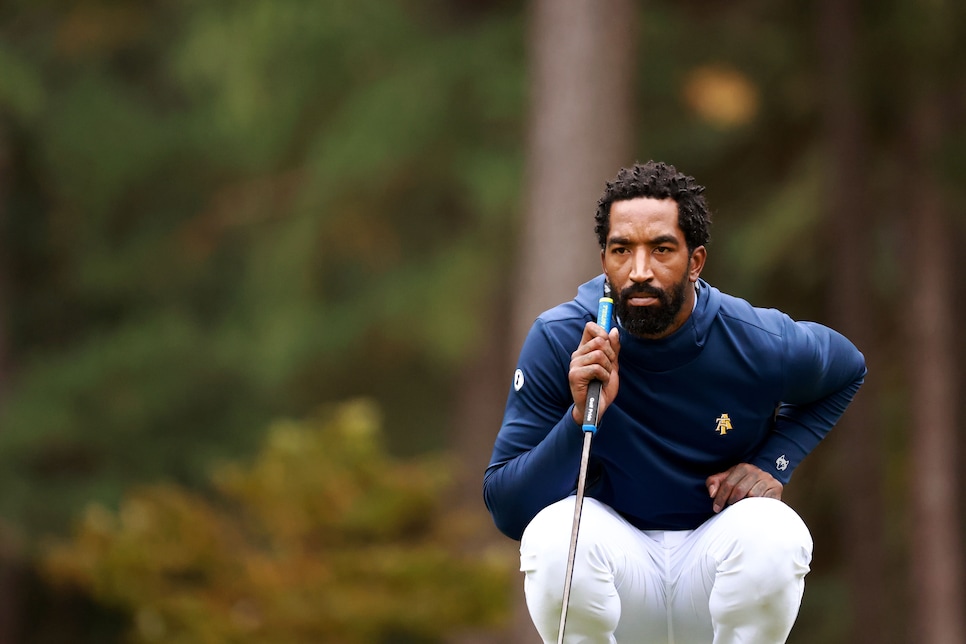 J.R. Smith lines up a putt on the 8th green during the Elon Phoenix Invitational.
Grant Halverson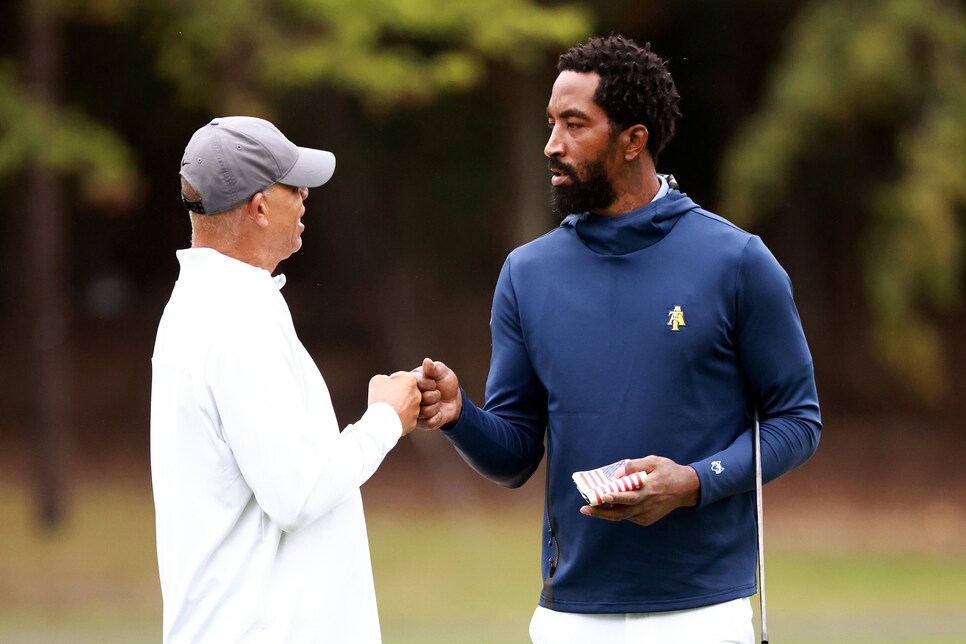 J.R. Smith fist bumps North Carolina A&T golf coach Richard Watkins during the opening round of the Elon Phoenix Invitational.
Grant Halverson
All the while, Golf Twitter followed along with glee ...
Unfortunately, Smith struggled after his hot start, finishing with an opening-round 83 that put him in a tie for 77th place midway through the tournament's opening 36 holes on Monday. That, however, shouldn't put any damper on Smith's story, which, if his dedication is any indication, will continue come hell, high water, or even the occasional triple bogey.