Hitting The Books
J.R. Smith is not taking a page out of Cardale Jones' book, says he actually wants to play school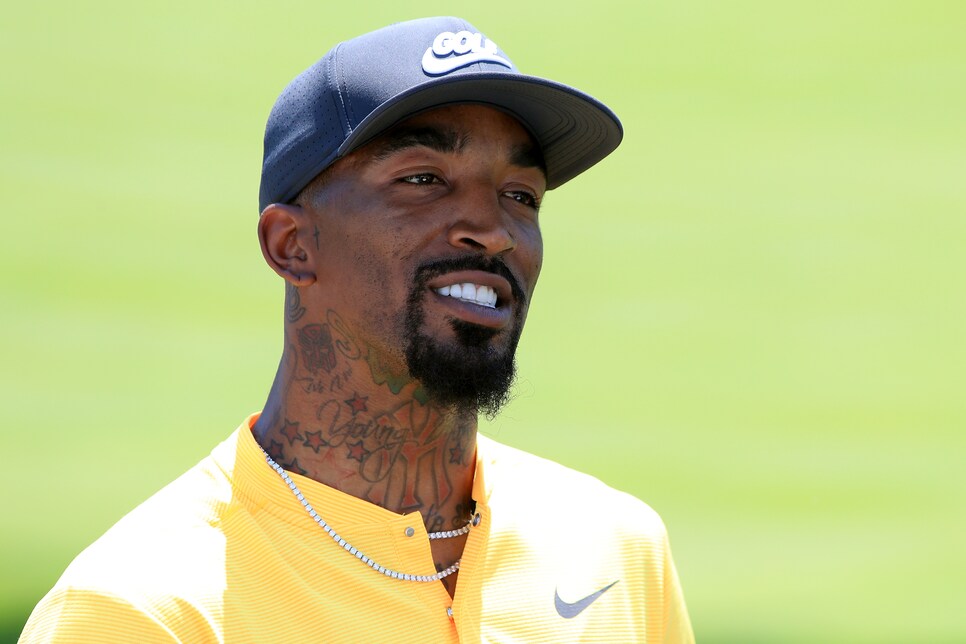 It remains one of, if not the, most famous tweets from a college or pro athlete in sports history. Cardale Jones, former quarterback at THE Ohio State University, saying "Why should we have to go to class if we came here to play FOOTBALL, we ain't come to play SCHOOL, classes are POINTLESS." An instant classic.
That brings us to former NBA bucket-getter J.R. Smith, who was granted eligibility from the NCAA earlier this week to play college golf at North Carolina A&T. Even before that news broke, Smith was already on campus, fully immersing himself in the college experience.
The natural reaction for some, including those close to Smith himself, was "he's not actually going to do the school work, is he?" Surely, Smith, who went straight to the NBA out of high school, ain't come to N.C. A&T to play SCHOOL. He came to play GOLF.
Incorrect. Erroneous on all counts. Smith is all the eff in, tweeting as much on Wednesday evening, probably from the library:
See that, kids? Knowledge is power. Smith knows this. Though he was smart enough to skip dorm life, which sucks, let's be real:
Ahh, right. I guess when you make over $90 million in your career, you don't have to stand in line for some stale Fruit Loops.
The biggest question of all - will he play intramural hoops?
This whole thing has the potential to be some of the greatest content ever. For once, the NCAA got it right.