High Fashion
These John Daly graphic T-shirts are the hottest of hot hot heat
John Daly's entire persona was made for graphic T-shirts. And yet, outside of the one of him smoking a cigarette and the one of him riding a jet ski, there seemed to be a severe lack of graphic tees out there featuring the two-time major champ.
Thanks to The Chive, that is no longer the case. Recently, The Chive's merch site, thechivery.com, dropped a whole line of graphic tees with Daly and his famous sayings (grip it and rip it, for one) on them. They are the absolute hottest of hot hot heat, as you might imagine: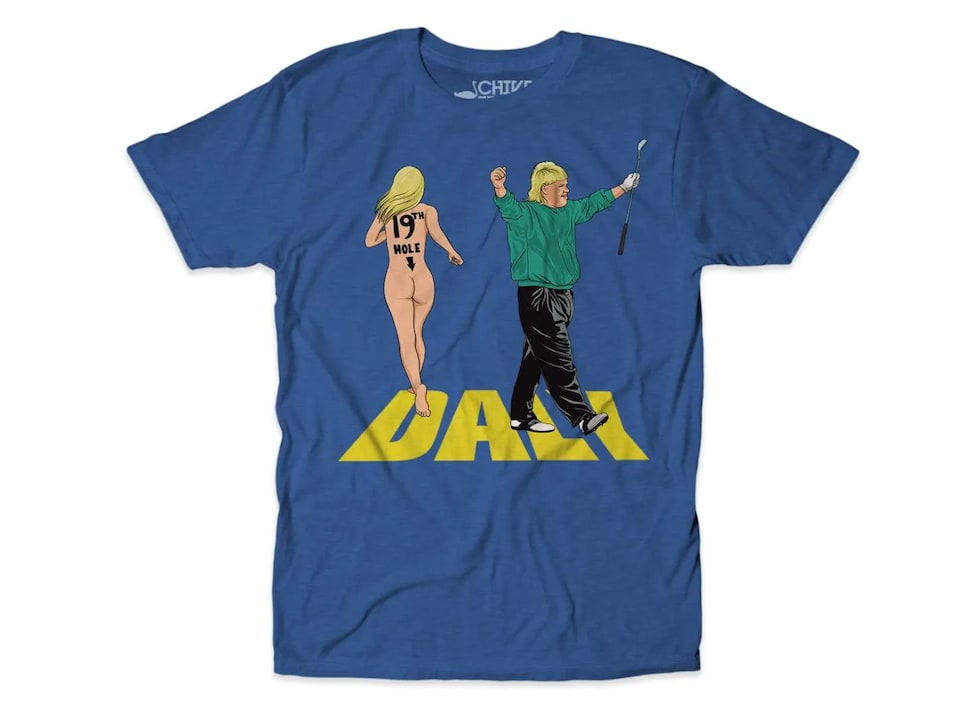 Folks, this is what the kids call a "must cop." As the late great Billy Mays would say (RIP)... but wait, there's mooooreeee: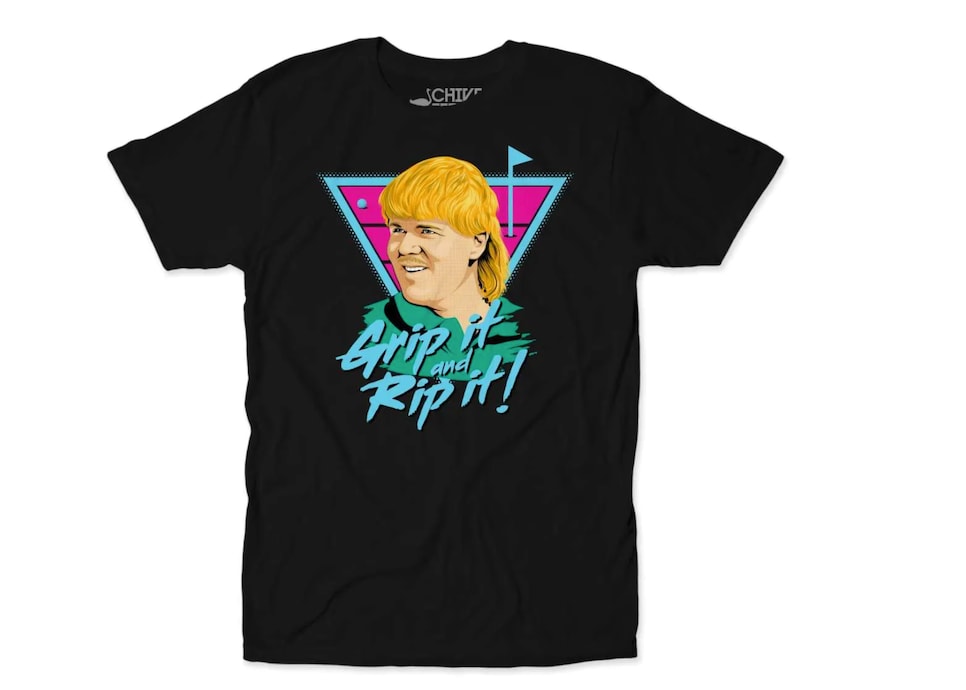 Yup. The full collection of shirts can be found here, and each one is better than the last. At only $32 a pop, you'll have a hard time not buying them all. Something tells us these will be very popular at tailgates this fall. Country concerts? Oh yes.