The Loop
J.R. Smith says he's watching Golf Channel instead of the NBA Playoffs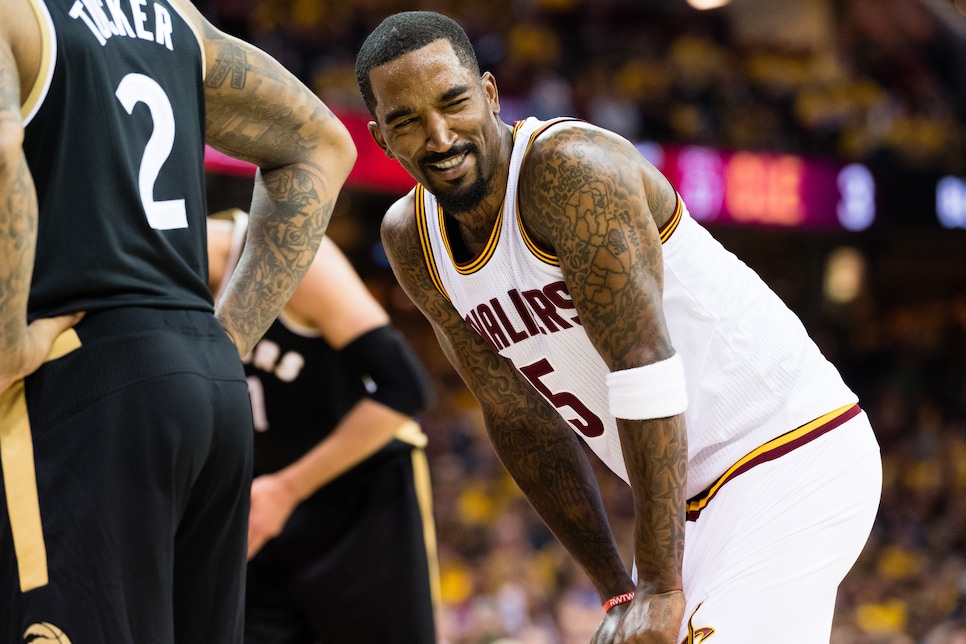 J.R. Smith and the Cleveland Cavaliers finished off a sweep of the Toronto Raptors on Sunday to advance to the Eastern Conference Finals. The Cavs improved to 8-0 in the 2017 NBA Playoffs, allowing the veteran squad some much-appreciated rest in between rounds.
But that doesn't mean Smith has been spending his extra time watching games of potential Eastern Conference playoff opponents -- or even staying up for Golden State Warriors games (C'mon, we all know they're going to meet in the NBA Finals for a third consecutive year). Instead, the starting shooting guard says he's keeping his TV tuned to. . . Golf Channel? Yep. Check out this post-game interview (go to the 3:30 mark):
Of course, this doesn't surprise us at all. Smith's love of golf -- both playing and watching -- has long made him one of our favorite athletes in pro sports. In fact, there's probably at least a little part of him that wishes he was still on the worthless New York Knicks so all these extra playoff games wouldn't keep him off the course.
Nice try, Boston. But in a few weeks (Man, are the NBA Playoffs long) Smith and the Cavs will be going to the NBA Finals again. And then, finally, he'll get to play a lot of golf.