The Loop
You can buy the jersey J.R. Smith was wearing when he forgot the score of Game 1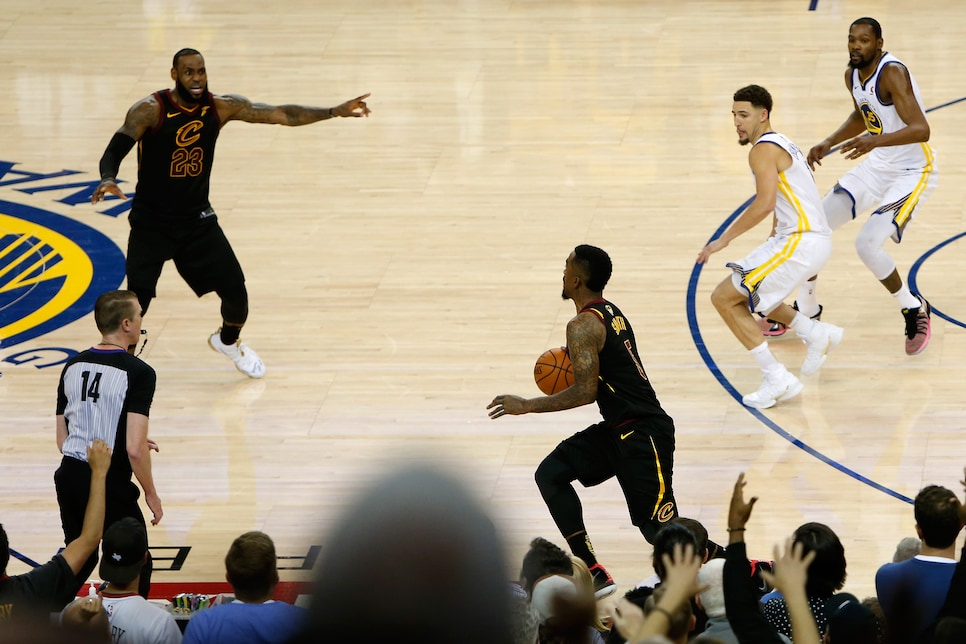 J.R. Smith probably thought he was in the clear this summer with everything else going on in sports. Wrong. The Cavs' swingman slash walking meme and his all-time blunder from Game 1 of the 2018 NBA Finals are back in the news again, because you can buy the jersey he was wearing when he made said blunder.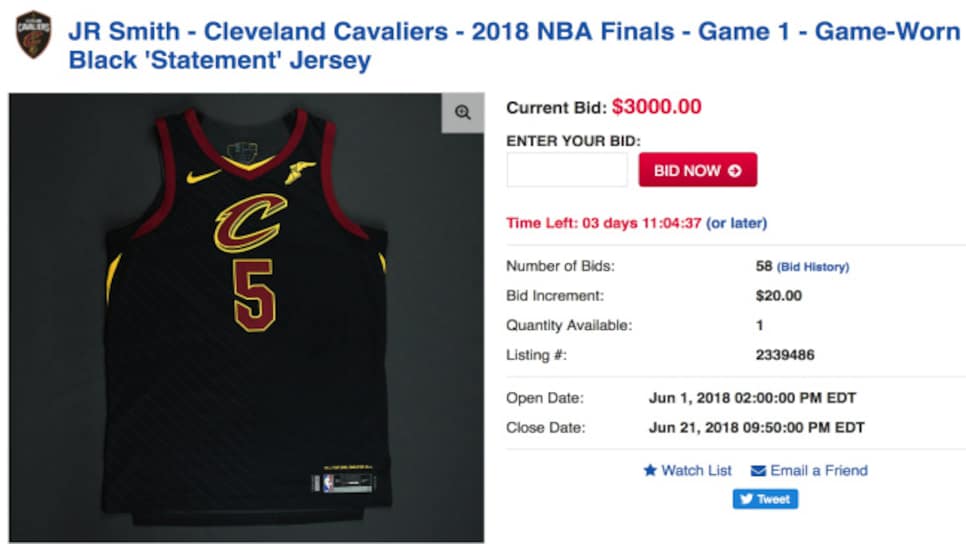 Of course, this prompted a lot of "A Cavs fan should buy it and burn it" jokes. But in reality, Smith should have burned it the second Game 1 was over to avoid something like this happening.
The Cavs wound up losing in overtime and weren't competitive the rest of the series, getting swept by Golden State.
In any event, bidding ends Thursday, so don't forget. (We're talking to you, J.R.)