Payday at Evian
Here's the prize money payout for each golfer at the 2022 Amundi Evian Championship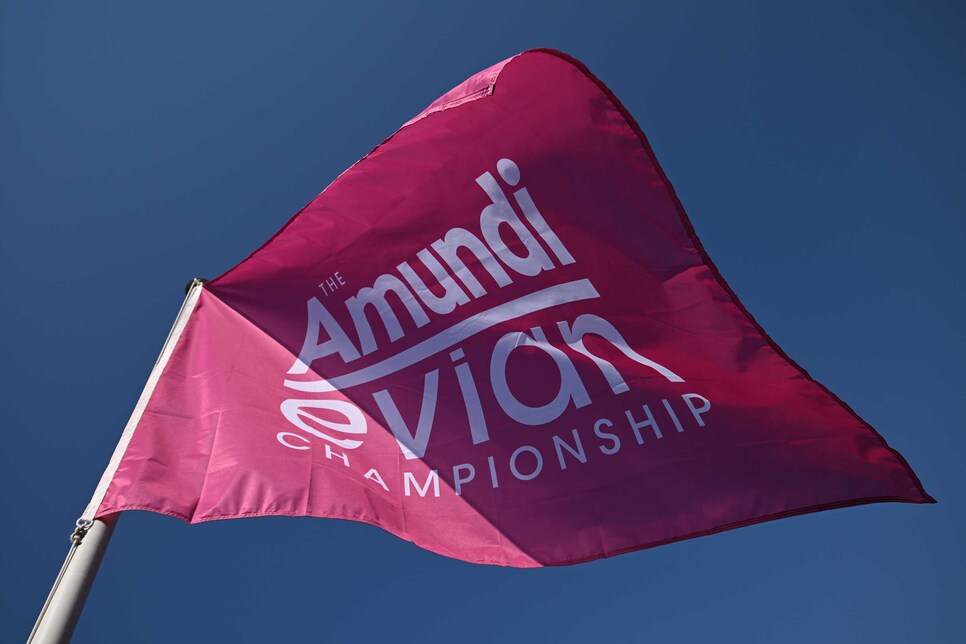 Prize money payouts have been the talk of the professional golf world, both on the men's and women's sides. LPGA commissioner Mollie Marcoux Samaan's desire to achieve more pay equity between top female tour pros and their male counterparts has caused her to lean on sponsors to help increase purses, specifically at the LPGA's signature events. In turn the sponsors have stepped up, particularly those association with the major championships.
At this week's Amundi Evian Championship, the pattern continued with the overall purse being bumped up to $6.5 million from $4.5 million, and the winner, Brooke Henderson, making a record $1 million.
Henderson struggled at times on Sunday at Evian Golf Club in France, bogeying her first hole and making a double bogey on the sixth (with a four-putt). But she birdied three of her final five holes—including an eight-footer on the 18th—for a closing even-par 71 to win by one stroke over rookie Sophia Schubert.
Below is the prize money payout for each golfer who made the cut this week in France. Come back shortly after the event ends and we'll update the list with individual names and paydays.
Win: Brooke M. Henderson, -17, $1,000,000
2: Sophia Schubert, -16, $586,262
T-3: Mao Saigo, -15, $283,420
T-3: Lydia Ko, -15, $283,420
T-3: Charley Hull, -15, $283,420
T-3: Hyo Joo Kim, -15, $283,420
T-3: Carlota Ciganda, -15, $283,420
T-8: Linn Grant, -13, $124,079
T-8: Georgia Hall, -13, $124,079
T-8: Jin Young Ko, -13, $124,079
T-8: Atthaya Thitikul, -13, $124,079
T-8: Nelly Korda, -13, $124,079
T-8: Sei Young Kim, -13, $124,079
T-8: So Yeon Ryu, -13, $124,079
T-15: Yuna Nishimura, -11, $86,021
T-15: Nasa Hataoka, -11, $86,021
T-15: Ashleigh Buhai, -11, $86,021
T-15: Andrea Lee, -11, $86,021
T-19: Cheyenne Knight, -10, $73,825
T-19: Amy Yang, -10, $73,825
T-19: Ayaka Furue, -10, $73,825
T-22: Brittany Altomare, -9, $63,746
T-22: Hye-Jin Choi, -9, $63,746
T-22: Anna Nordqvist, -9, $63,746
T-22: In Gee Chun, -9, $63,746
T-22: Jodi Ewart Shadoff, -9, $63,746
T-27: Esther Henseleit, -8, $53,522
T-27: Gaby Lopez, -8, $53,522
T-27: Madelene Sagstrom, -8, $53,522
T-27: Albane Valenzuela, -8, $53,522
T-31: Stephanie Kyriacou, -7, $43,812
T-31: Hannah Green, -7, $43,812
T-31: Moriya Jutanugarn, -7, $43,812
T-31: Pornanong Phatlum, -7, $43,812
T-31: Jennifer Kupcho, -7, $43,812
T-31: A Lim Kim, -7, $43,812
T-37: Amanda Doherty, -6, $36,270
T-37: Xiyu Janet Lin, -6, $36,270
T-37: Min Ji Park, -6, $36,270
T-40: Stephanie Meadow, -5, $32,739
T-40: Matilda Castren, -5, $32,739
42: Eun-Hee Ji, -4, $30,816
T-43: Caroline Masson, -3, $26,365
T-43: Megan Khang, -3, $26,365
T-43: Minjee Lee, -3, $26,365
T-43: Lizette Salas, -3, $26,365
T-43: Jasmine Suwannapura, -3, $26,365
T-43: Yu Liu, -3, $26,365
T-43: Kelly Tan, -3, $26,365
T-50: Morgane Metraux, -2, $21,505
T-50: Olivia Cowan, -2, $21,505
T-50: Jeongeun Lee5, -2, $21,505
T-50: Alison Lee, -2, $21,505
T-54: Pia Babnik, -1, $18,937
T-54: Ally Ewing, -1, $18,937
T-54: Sarah Kemp, -1, $18,937
T-54: Perrine Delacour, -1, $18,937
T-58: Wei-Ling Hsu, E, $17,012
T-58: Jenny Shin, E, $17,012
T-60: Jennifer Chang, +1, $15,568
T-60: Chella Choi, +1, $15,568
T-60: Gemma Dryburgh, +1, $15,568
T-60: Johanna Gustavsson, +1, $15,568
T-60: Rachel Heck, +1, Amateur
T-65: Leona Maguire, +2, $14,604
T-65: Anna Davis, +2, Amateur
T-65: Rose Zhang, +2, Amateur
T-65: Sarah Schmelzel, +2, $14,604
T-69: Agathe Laisne, +3, $13,802
T-69: Marina Alex, +3, $13,802
T-69: Haeji Kang, +3, $13,802
72: Pauline Roussin, +9, $13,160
73: Isi Gabsa, +12, $12,841