LPGA Tour
The key to Nelly Korda's bid to win the Amundi Evian Championship isn't what you think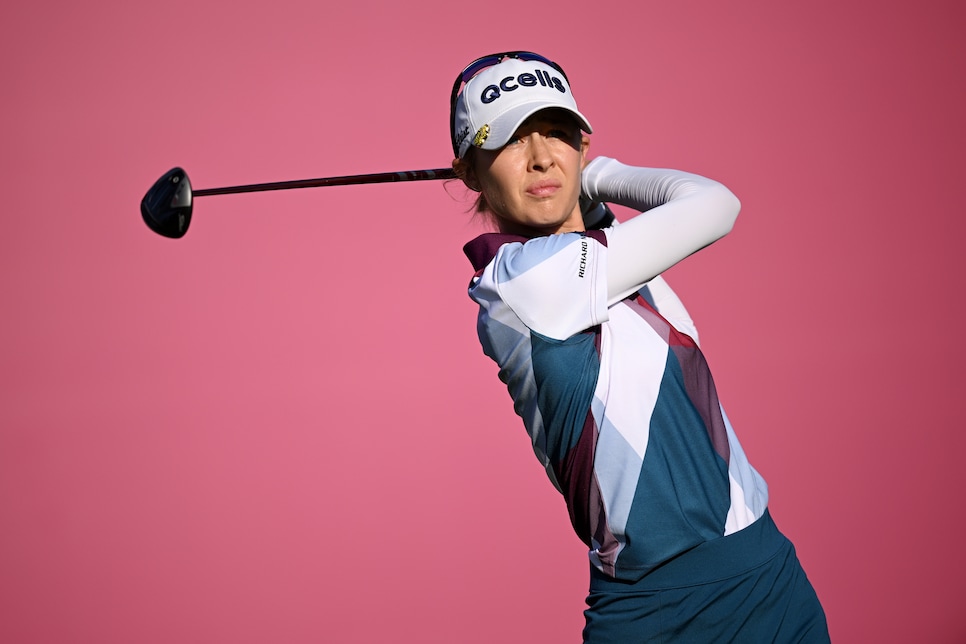 Nelly Korda arrived in France at the Amundi Evian Championship knowing that this hasn't historically been one of the better venues for her. "My caddie and I joked about it, that last year was our best finish and we high-fived after," Korda said.
They were high fiving over a T-19.
That result is incredibly underwhelming when you look at the rest of the work Korda put together in 2021. She won four times on the LPGA Tour, including her first major (the KPMG Women's PGA). Add in the gold medal at the Toyko Olympics and reaching World No. 1 for the first time, and Korda had the kind of season players spend a lifetime working towards.
Entering the 2022 season, the expectation was more of the same. But that changed in an instant.
In mid-March, the 23-year-old was having some pain in her arm. Out of an abundance of caution, her doctor told her to go to the emergency room. There, a blood clot was discovered. Her season came to a quick, confusing halt. A few weeks later, Korda underwent surgery to remove the clot and wasn't seen at a tournament for months.
Fast forward to now, and Korda has shot 64-67 during the first two rounds of the Evian, her fifth tournament since returning to competition after surgery. She's in second, three shots behind Brooke Henderson, who is 14 under heading into the weekend.
Though Korda has had good results since returning to tournament play—notably T-2 at the Meijer and T-8 at the U.S. Women's Open—she hasn't yet won in 2022.
"I wouldn't be here if I wasn't hungry to win another major. Obviously that's something I want to add to my list," Korda said before the Evian started.
While it's good to hear the now World No. 3 speak about her competitive fire, there's nothing particularly interesting about someone loving to win. Loving to win is easy. It's loving the things before, after and in between winning that make Korda the complete package.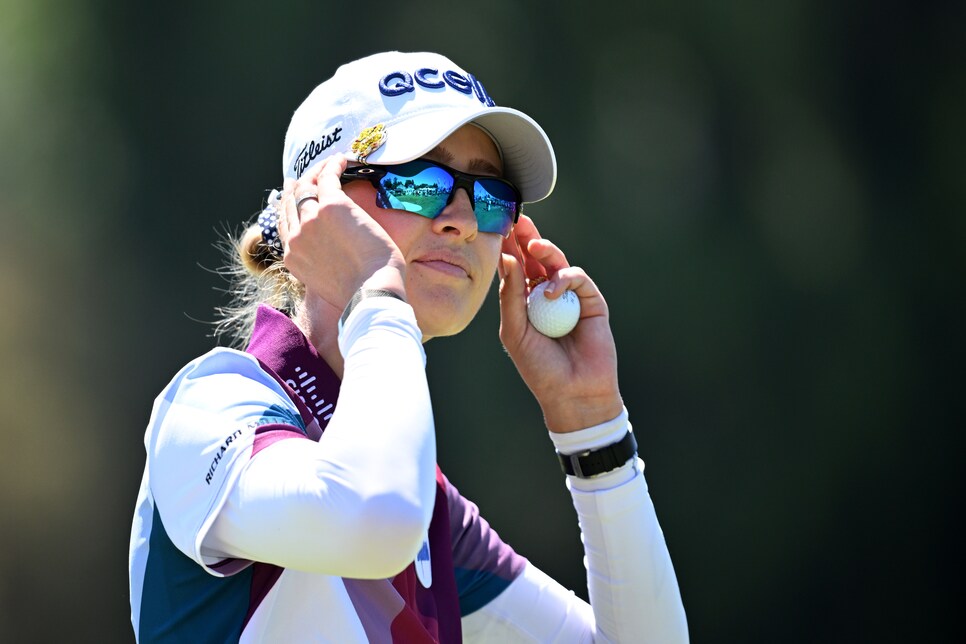 "The wins are amazing, but I honestly what I love about sports and what I love is the roller coaster," Korda said. "I love the downs where you have to improve, push, and where you have to dig deep to get back to where you want to be."
To have experienced a fall, and to find in the descent motivation and gratitude—that's more important than hitting greens. (But don't worry, Korda does that, too. She's missed just three greens thus far at the Evian Resort Golf Club.)
Part of the desire to return to where she was in 2021 comes from a realization of what she accomplished in that season.
"Yeah, I mean, God, last year was an amazing year," Korda said. "I was very proud of what I accomplished, and especially being out with the blood clot, I definitely got to kind of appreciate everything that I did last year."
Being forced to take time away gave Korda space to understand what she'd done and how quickly the opportunity to pursue greatness can disappear. One moment you're setting lofty goals in the wake of a multiple-win season, the next you're lying in a hospital bed.
"I'm very grateful to be out here," Korda said. "Sometimes when you get a little down on yourself and frustrated on the golf course you remind yourself that it can be taken away from you."
While Korda has entered the Evian with her signature ball-striking in form and having ironed out some wrinkles in her putting, it's the appreciation for this opportunity that could be the key to her seizing it.