Payday at Muirfield
Here's the prize money payout for each golfer at the 2022 AIG Women's British Open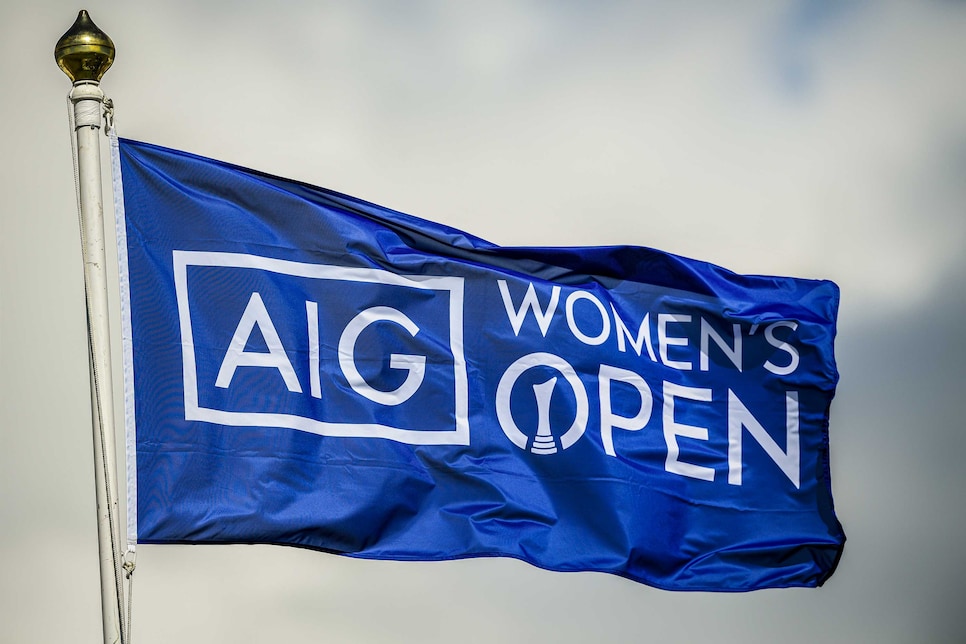 The question was never if, but how much. After the organizations that run the other four women's major championships each increased the prize money payouts for their events to record levels in 2022, the R&A was prepared to follow suit for this week's AIG Women's British Open. And on Wednesday, chief executive Martin Slumbers revealed the number to be higher than the previously announced $6.8 million, instead increasing the overall purse to $7.3 million.
Slumbers noted the increase was a 26 percent bump from last year's overall purse of $5.8 million. It's also 125 percent more than the purse for the championship only four years ago, when $3.25 million at Royal Lytham & St. Annes
Here's the break down of the prize money payout for each golfer who makes the cut this week at Muirfield. Come back after the event and we'll update with individual names and specific payouts.
P-2: In Gee Chun, -10, $673,743
3: Hinako Shibuno, -9, $488,285
T-4: Leona Maguire, -7, $309,546
T-4: Minjee Lee, -7, $309,546
T-4: Madelene Sagstrom, -7, $309,546
T-7: Celine Boutier, -5, $160,700
T-7: Lydia Ko, -5, $160,700
T-7: Nasa Hataoka, -5, $160,700
T-7: Atthaya Thitikul, -5, $160,700
T-7: Brooke M. Henderson, -5, $160,700
T-7: Stephanie Kyriacou, -5, $160,700
T-13: A Lim Kim, -4, $115,890
T-13: Miyu Yamashita, -4, $115,890
T-15: Kotone Hori, -3, $99,867
T-15: Alison Lee, -3, $99,867
T-15: Hyo Joo Kim, -3, $99,867
18: Sei Young Kim, -2, $90,006
T-19: Linn Grant, -1, $83,350
T-19: Louise Duncan, -1, $83,350
T-19: Jodi Ewart Shadoff, -1, $83,350
T-22: Georgia Hall, E, $70,407
T-22: Emily Kristine Pedersen, E, $70,407
T-22: Jeongeun Lee6, E, $70,407
T-22: Eun-Hee Ji, E, $70,407
T-22: Charley Hull, E, $70,407
T-22: Inbee Park, E, $70,407
T-28: Ariya Jutanugarn, +1, $55,306
T-28: Xiyu Janet Lin, +1, $55,306
T-28: Megan Khang, +1, $55,306
T-28: Rose Zhang, +1, Amateur
T-28: Andrea Lee, +1, $55,306
T-28: Sung Hyun Park, +1, $55,306
T-28: Hye-Jin Choi, +1, $55,306
T-35: So Yeon Ryu, +2, $46,554
T-35: Hannah Green, +2, $46,554
T-37: Jennifer Kupcho, +3, $41,007
T-37: Jessica Korda, +3, $41,007
T-37: Cheyenne Knight, +3, $41,007
T-37: Mel Reid, +3, $41,007
T-41: Nelly Korda, +4, $32,475
T-41: Angela Stanford, +4, $32,475
T-41: Leonie Harm, +4, $32,475
T-41: Lilia Vu, +4, $32,475
T-41: Narin An, +4, $32,475
T-41: Marina Alex, +4, $32,475
T-41: Maja Stark, +4, $32,475
T-48: Bronte Law, +5, $26,399
T-48: Sarah Schmelzel, +5, $26,399
T-48: Whitney Hillier, +5, $26,399
T-51: Mo Martin, +6, $23,442
T-51: Jennifer Chang, +6, $23,442
T-51: Ally Ewing, +6, $23,442
T-54: Esther Henseleit, +7, $20,852
T-54: Lizette Salas, +7, $20,852
T-54: Albane Valenzuela, +7, $20,852
T-54: Brittany Altomare, +7, $20,852
T-58: In Kyung Kim, +8, $17,600
T-58: Lydia Hall, +8, $17,600
T-58: Wichanee Meechai, +8, $17,600
T-58: Paula Reto, +8, $17,600
T-58: Gaby Lopez, +8, $17,600
63: Gemma Dryburgh, +10, $16,043
64: Ryann O'Toole, +11, $15,676
65: Lee-Anne Pace, +12, $15,309