AIG Women's British Open
It has been a while by Inbee Park's standards, but the seven-time major champ is lurking at Women's British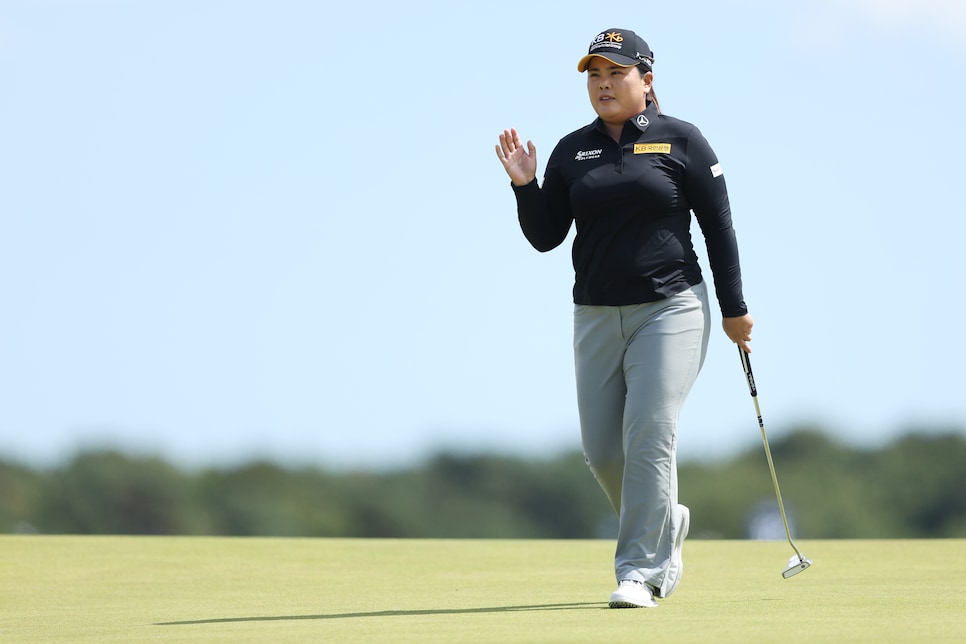 GULLANE, Scotland — She's lurking, not leading at halfway. But no matter. Those around Inbee Park at the sharp end of the AIG Women's British Open at Muirfield will be well aware of her presence. Seven major championship victories gives a player a particular aura, as well as the knowledge that, even when the vagaries of links golf are thrown into the mix, she is more likely to stay in than go from contention.
Park followed and opening 69 with a 67 Friday and is in fourth place, two shots behind Women's PGA Championship winner In Gee Chun.
Still, it's been a while for the 34-year-old Korean. Yes, she has amassed 28 other top-10 finishes to set alongside those Grand Slam wins, but the last of those victories arrived back in 2015 at the Women's British Open at Turnberry. The well-earned respect from her fellow competitors will surely remain, but the fear factor that took her to World No. 1 on four separate occasions cannot be what it once was.
Since she withdrew prior to the U.S. Women's Open at Pine Needles, Park has played five times without any great distinction. Three cuts have been missed—including the last major, the Evian Championship and last week at the Scottish Open—her best finish a T-15 at the Shoprite Classic. Her most recent LPGA win was in March last year at the Kia Classic.
Even the putting for which Park is rightly lauded hasn't been quite what it was. Not according to her anyway.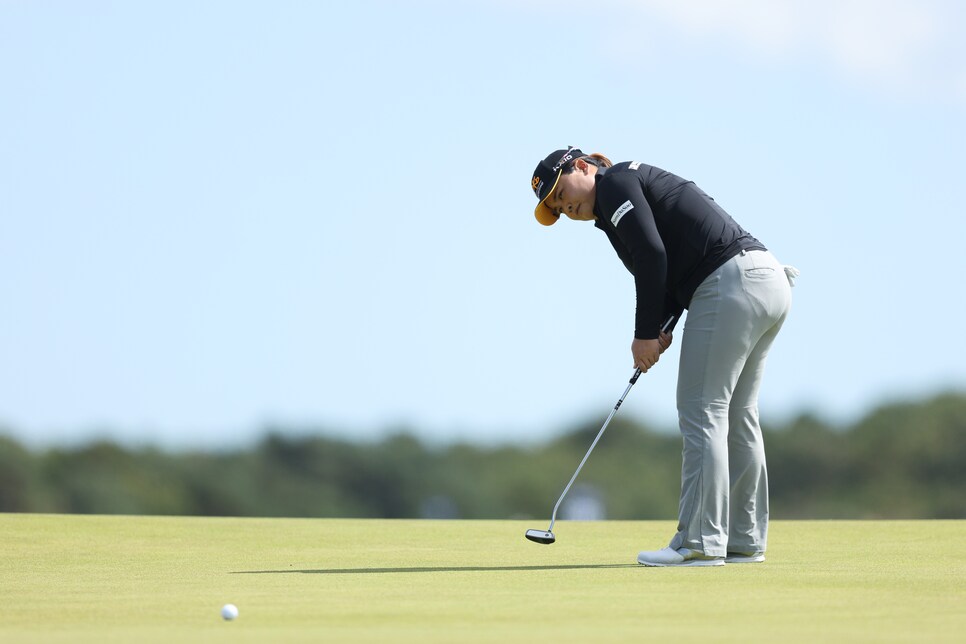 "Believe it or not, I've been striking the ball so well all year," she claimed. "But my putter has been just not good at all. I've had a lot of three-putts and been missing every single opportunity on the greens. So I think just the putter has been a little bit different this week. Everything else is the same, same ball striking, same swing, everything. I'm just rolling in a few more putts, maybe two or three more per day."
None of which seemed to be bothering the ever-serene Park at the end of a day when she shot a 67 that had clearly pleased her. Five birdies dotted a scorecard marred by only a single bogey, a feat she also achieved during her opening 69. There was a bigger difference than that two-shot improvement though.
"It was a little less windy today, a little bit easier to play than yesterday," Park said. "I hit a lot of good shots out there today. My ball-striking was my strength. I don't remember chipping at all today. So I was hitting a lot of greens and gave my myself a lot of opportunities at birdie. I'm thinking my putter was good, too. There were so many opportunities. It was fun playing like that. Yesterday I was in six bunkers. So I was able to avoid a lot of them today. Today, just one."
Ominously for her fellow challengers, Park followed her display of pleasure with an acknowledgement of her position with two (increasingly blustery) rounds to play on a links course that is seeing its first Women's British Open after hosting 16 of the male versions. Class players tend to win at Muirfield and Park more than fits the bill in an environment she at first struggled in but has grown to love.
"I think I'm in a good position, obviously," she said. "And I feel like my game is in good form. I've just got to keep doing what I have been doing today. The first few years I just struggled with links golf so much. It was such a different golf. And I didn't know if I was enjoying myself because it was always rainy, always windy. I was miserable. But then after a few years, I really started enjoying links golf, and it's just beautiful out here. I've became falling in love with it more and more. And it's definitely one of my favorite places to come and play."
Okay, what would victory here this week mean? For years now, Park has been hinting at early retirement, so would a win here represent a crowning glory? Or would such a feat merely galvanize her to go for more?
"I think that winning here will be a very good way to saying a farewell," she said, briefly hinting at retirement from a game that has seen her win 27 times and amass $18,197,343 on the LPGA alone. "I think it's definitely one of my dreams to do it. But I still have a little bit left in me, so I'm trying to keep that going for now."
Two more days might just be enough.