Courses
It's time for these 13 amazing courses to step up and host a big-time event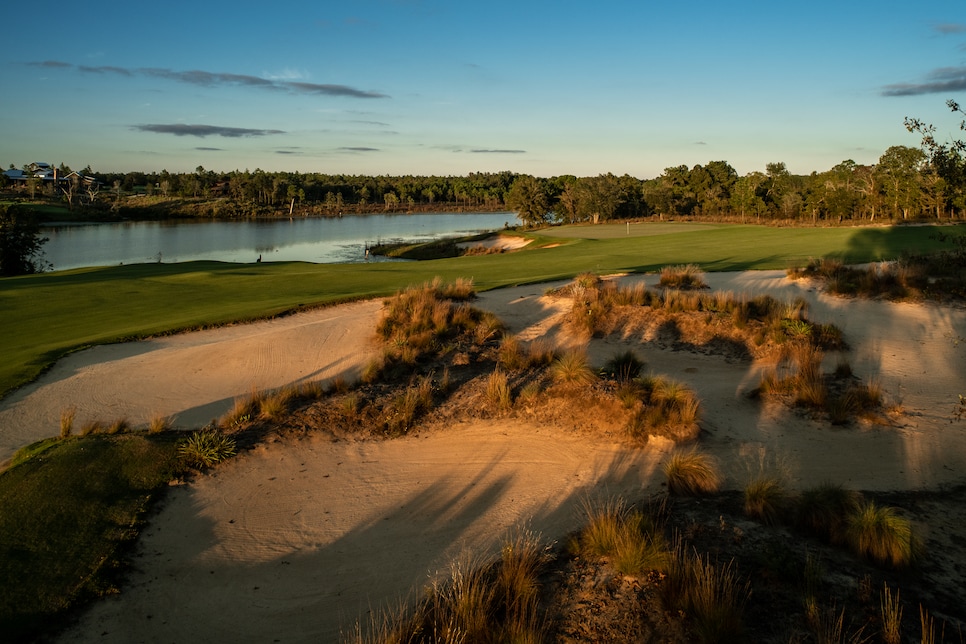 It's a conversation best had with fellow course nerds. How cool would it be if an epic venue like National Golf Links of America or Fishers Island Club could somehow host a big-time event? What would need to be done to preserve the older architecture—a reduced-distance ball? Persimmon clubs?
With the news that Pine Valley will host the 2034 Curtis Cup, our minds started to wander—dreaming about which of our nation's greatest courses should step up and host elite competitions. Layouts like Cypress Point are perfect venues for events like the Walker Cup, which it will host in 2025, and with that in mind, we've assigned possible events to iconic layouts below.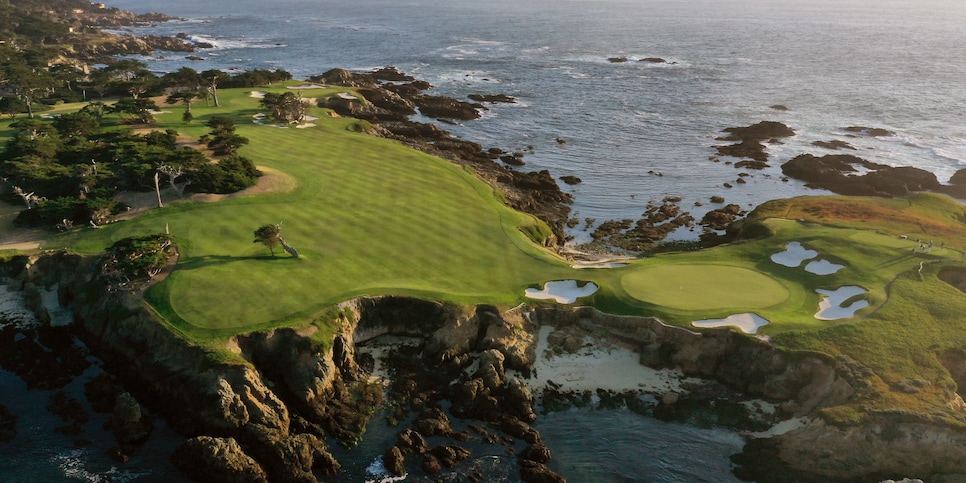 The 2025 Walker Cup on the unparalleled cliffs of the Pacific will be phenomenal. That'll only tickle our fancy for more competition at Cypress Point. Perhaps a U.S. Women's Amateur would be the proper kind of event for the Alister Mackenzie gem. A U.S. Women's Open would be cool but likely mandate too much space for hospitality and grandstands. A Women's Amateur might be the perfect way to further showcase one of the world's most special courses.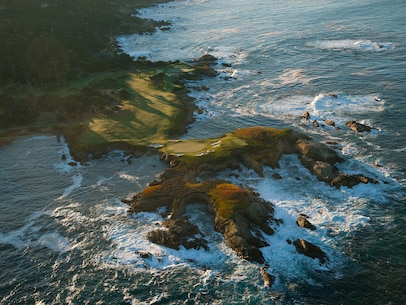 From Golf Digest Architecture Editor emeritus Ron Whitten:
 
Cypress Point, the sublime Monterey Peninsula work of sandbox sculpture, whittled Cypress and chiseled coastline, has become Exhibit A in the argument that classic architecture has been rendered ineffectual by modern technology.
 
I'm not buying that argument. Those who think teeny old Cypress Point is defenseless miss the point of Alister MacKenzie's marvelous design.
 
MacKenzie relished the idea that Cypress Point would offer all sorts of ways to play every hole. That philosophy still thrives, particularly in the past decade, after the faithful restoration of MacKenzie's original bunkers by veteran course superintendent Jeff Markow.

Explore our complete review here—including bonus photography and ratings from our expert panelists.
Read our full review
Watch our exclusive drone tour of Cypress Point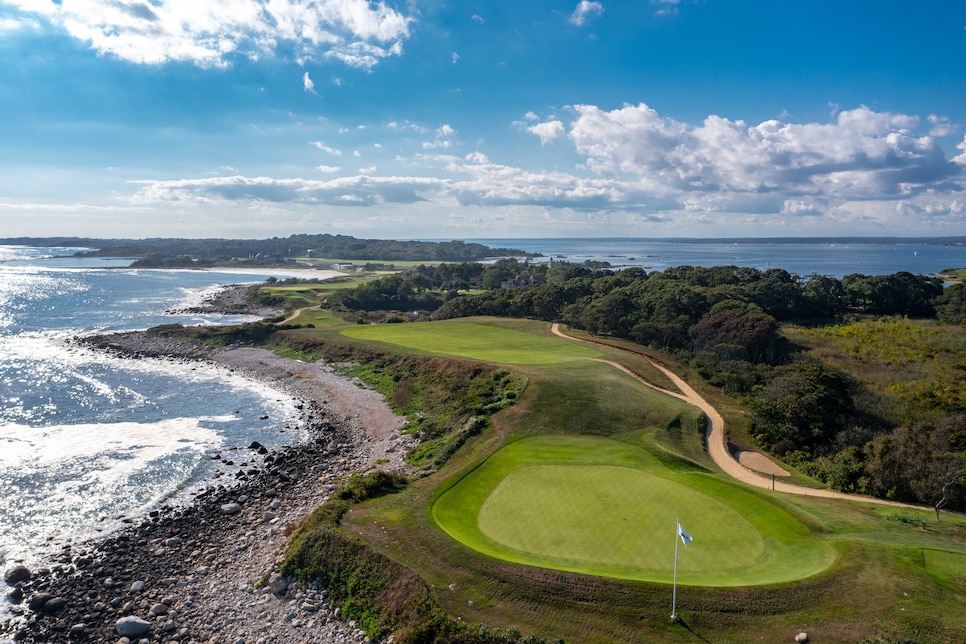 Just like Cypress, logistically, hosting a big-time event at Fishers Island would be nearly impossible—there's only so much housing on the island—and most of it is owned by the 1 percent of the 1 percent. But if the footprint of a Walker Cup is such that the USGA and R&A is bringing it to Cypress, perhaps it can come to Fishers Island, too. It's essentially the same yardage and also boasts some of the country's best Golden Age architecture. One of the best tickets in golf would be standing behind the fourth green at Fishers Island (above) and watching the world's best amateurs try to figure out the menacing punchbowl putting surface.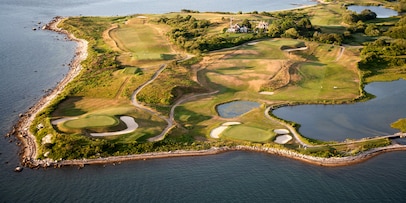 Private
Fishers Island, NY
Probably the consummate design of architect Seth Raynor, who died in early 1926, before the course had officially opened. His steeply-banked bunkers and geometric greens harmonize perfectly with the linear panoramas of the Atlantic Ocean and Long Island Sound. The quality of the holes is also superb, with all Raynor's usual suspects, including not one but two Redan greens, one on a par 4.
Explore our full review
It would be fascinating to see the world's top-ranked modern design host the best players in the world. Once again, it would logistically be seemingly tough to host a big-time event in the middle of the sand hills of Nebraska, a Walker Cup would be a great first-go for the Coore and Crenshaw gem.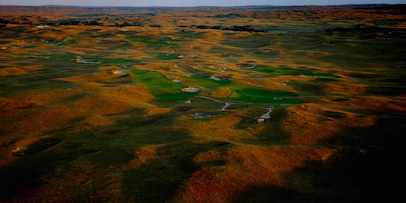 The golf course wasn't so much designed as discovered. Bill Coore and Ben Crenshaw trudged back and forth over a thousand acres of rolling sand hills in central Nebraska, flagging out naturally-occurring fairways and greens. By moving just 4,000 cubic yards of earth, and letting the winds shape the bunkers, the duo created what is undoubtedly the most natural golf course in America, a timeless course design. For decades, winter winds had always reshaped the bunkers, but course officials have recently discovered a method to prevent that. At the close of the season, they spray the surface of the sand in bunkers with a product that creates a crust to resist the howling winds.
Explore our full review
Watch our exclusive drone tour of Sand Hills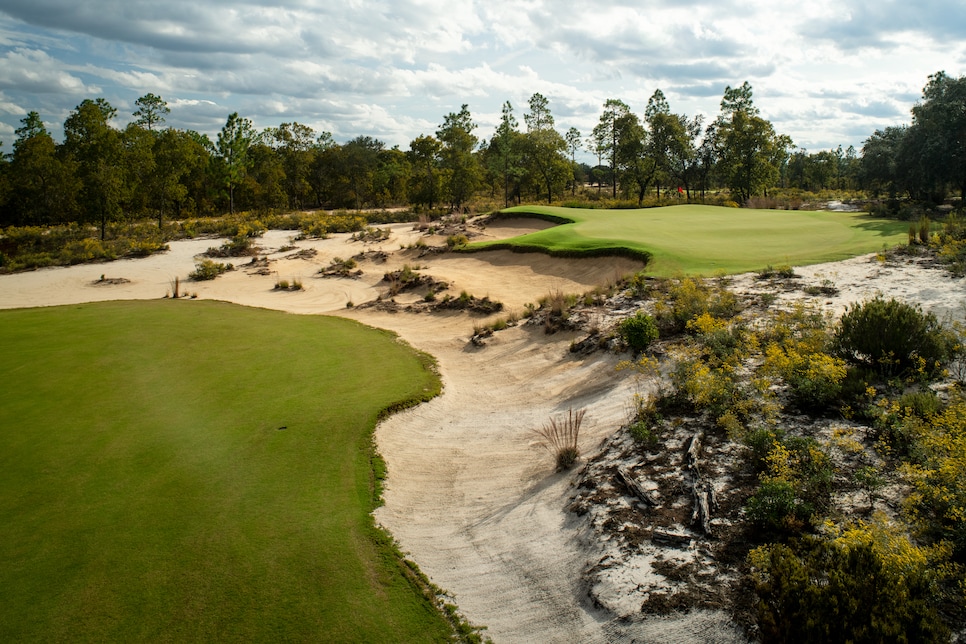 Gil Hanse and Jim Wagner created this course for the purpose of match play. Now the PGA Tour is looking for a host to its match-play event. We know Cobbtown, Ga., is in the middle of nowhere, but so is Congaree, and the tour figured out the logistics to hosting an event there.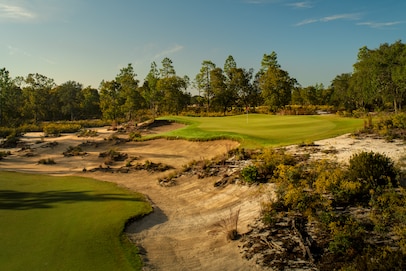 From Golf Digest Architecture Editor emeritus Ron Whitten:

I've been told Gil Hanse had first examined the site of Ohoopee Match Club as far back as 2006 considered it ideal for golf: gently rolling terrain with no severe elevation changes, and beautiful sandy soil deposited by the nearby Ohoopee River, perfect for drainage and firm, fast conditions.

The ground around tiny Cobbtown, Ga., is also perfect for growing onions—it's just northeast of Vidalia, world-famous for the Vidalia onion. Indeed, Ohoopee's logo is a freshly picked onion, although if you look closely, its roots are three writhing snakes.

Any symbolism pertaining to match play is uncertain; perhaps it simply suggests the sort of putts one will face. What's the composition of a course meant for match play? One might think it would contain lots of penal hazards, because a triple bogey on any particular hole would not be fatal in match play.

Perhaps the targets would be smaller than normal, to level the playing field between big hitters and short-but-accurate golfers. That's not the composition of the 7,325-yard championship course at Ohoopee. Hanse did produce dramatic visuals in this sandy locale that hark back to portions of Pinehurst and Pine Valley, from long expanses of sandy rough dotted with native plants to deep, foreboding pits of sand, but they're mostly on the far perimeter of holes. 

Explore our complete review here—including bonus photography and ratings from our expert panelists.
Read our full review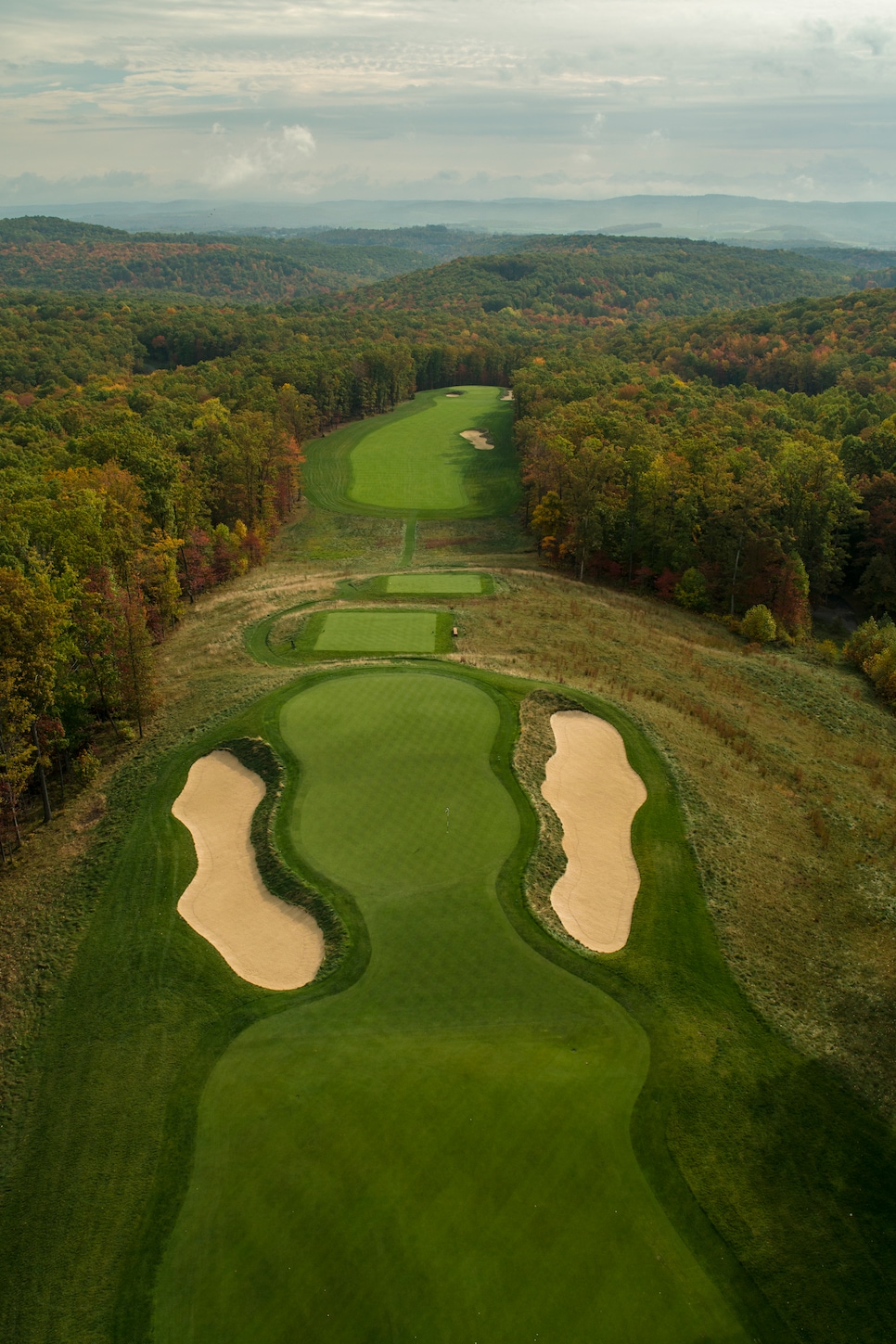 Since its debut on our national rankings 10 years ago, the West Virginia design has improved its rank on every edition of our of America's 100 Greatest list. At nearly 7,700 yards with many elevation changes and difficult walks, this would be a tremendous venue to test the world's best amateurs at a U.S. Amateur. The USGA would just need to figure out a second venue to co-host for the first few days. Pete Dye Golf Club in Bridgeport, W.V., is also in Golf Digest's top 50, but a 45-minute drive.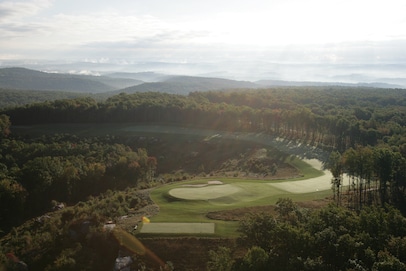 In 2000, mining company officers John Raese and Bob Gwynne started building a golf course on a newly acquired parcel of forest that their firm will eventually—a hundred years from now—mine for high quality limestone. Using company engineers and construction equipment, and guidance by veteran tour pros Johnny Pott and Dow Finsterwald, they spent almost a decade creating Pikewood National. A natural waterfall became the backdrop for their par-3 fifth hole and the linchpin of their routing, which plays along bluffs, through forest over rapids and, on the hook-shaped par-5 eighth, around a gulch.
Explore our full review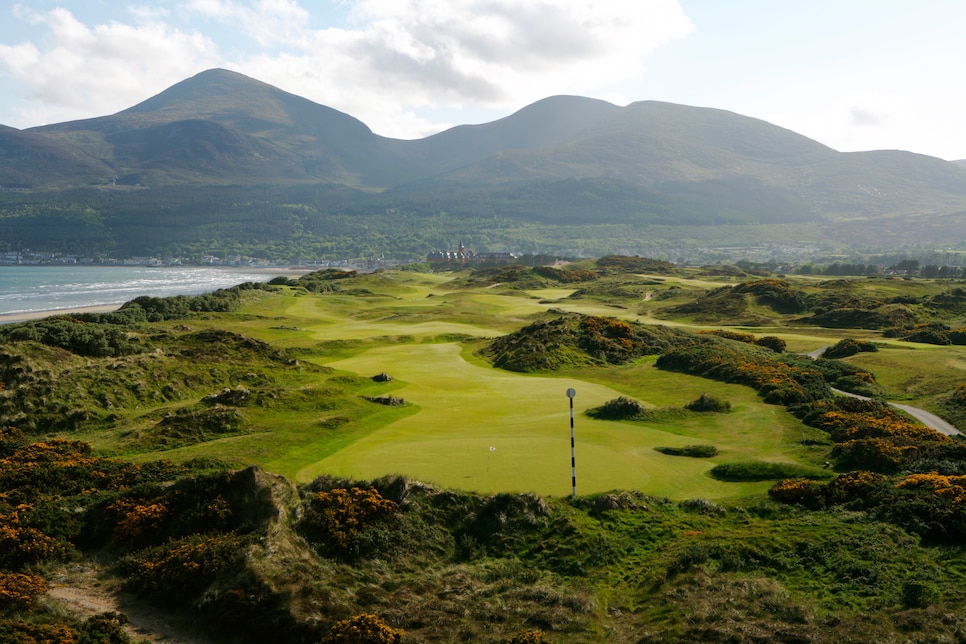 We know that the Amateur (aka the British Amateur) is normally hosted in the United Kingdom. But it was hosted at Portmarnock in 2019, so why not bring the competition to Northern Ireland, allowing the world's No. 1 course to shine on a worldwide spotlight.
We recognize that the R&A has made a decision not to bring The Open Championship back to Turnberry with its infamous owner at the helm. But we're talking about one of the best seaside layouts in the world, which has only gotten better after renovations over the past 10 years. Even if it's not back in the Open rota, we'd love to see a Walker Cup or British Amateur come here to start to mend the connection.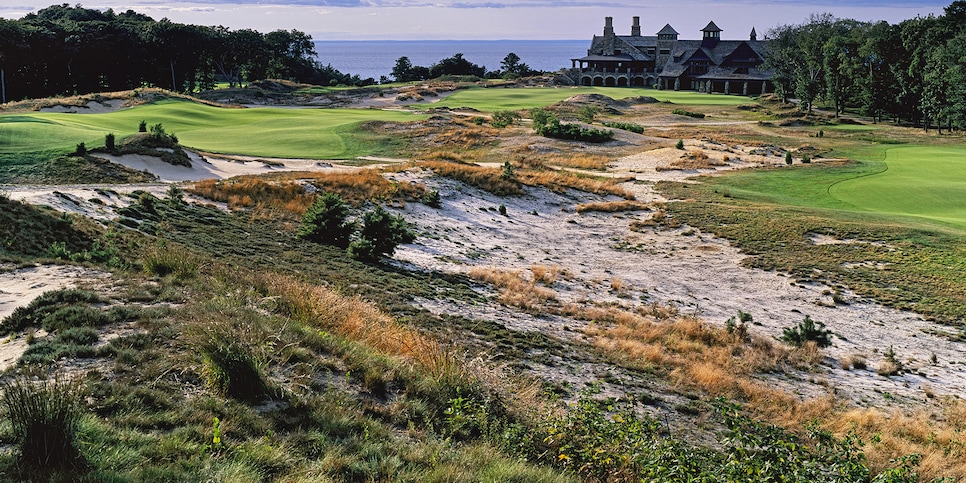 Just like Sand Hills, Friar's Head is on the Mount Rushmore of great modern courses and deserves to be shared with the masses. The incredible routing by Coore and Crenshaw is one of the country's most private courses, but owner Ken Bakst is a former U.S. Mid-Amateur champion, so we think bringing a Mid-Am to his course would be absolutely fitting. It's already been a great host to several Met Amateur events.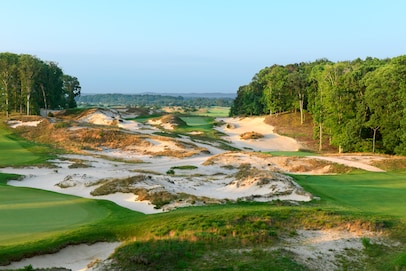 The challenge for architects Bill Coore and Ben Crenshaw at Friar's Head was to design some holes in breathtaking sand dunes perched 200 feet above Long Island Sound, and other holes on an ordinary potato field to the south. Said Crenshaw, "Our job was to marry the two distinct elements. We didn't want one nine up in the dunes and the other down on the flat." The solution was to move the routing back and forth and to artfully reshape the farm fields into gentle linkslike land. They pulled it off so impressively that Friar's Head has moved steadily up the rankings each survey period until this year, from No. 34 in its 2011 debut to No. 15 in 2023-2024.
Explore our full review
Prairie Dunes Country Club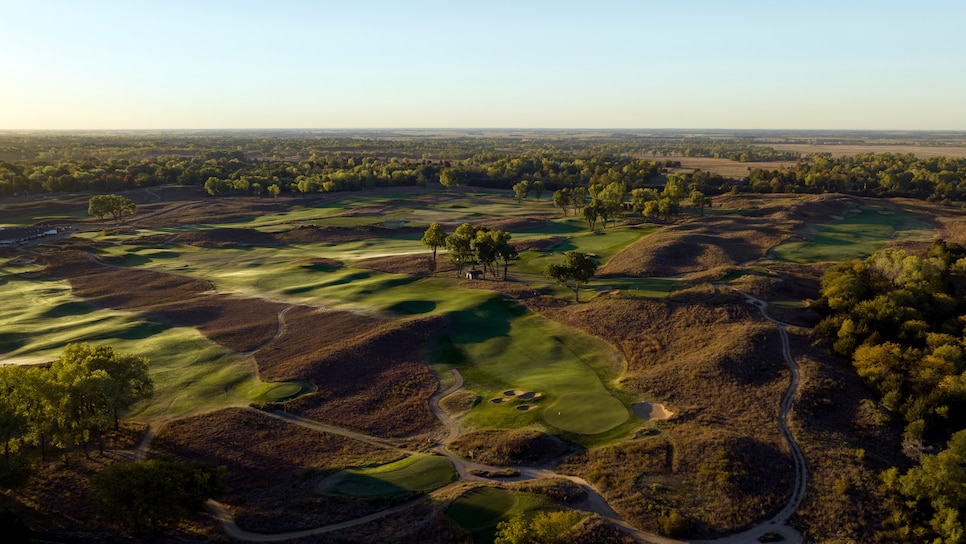 Too short at less than 7,000 yards, Prairie Dunes couldn't host a U.S. Amateur, but it would be tremendous if the USGA brought a Walker Cup or a similar event to the Perry and Press Maxwell-designed layout in Hutchinson, Kan. The club has previously hosted a U.S. Women's Open.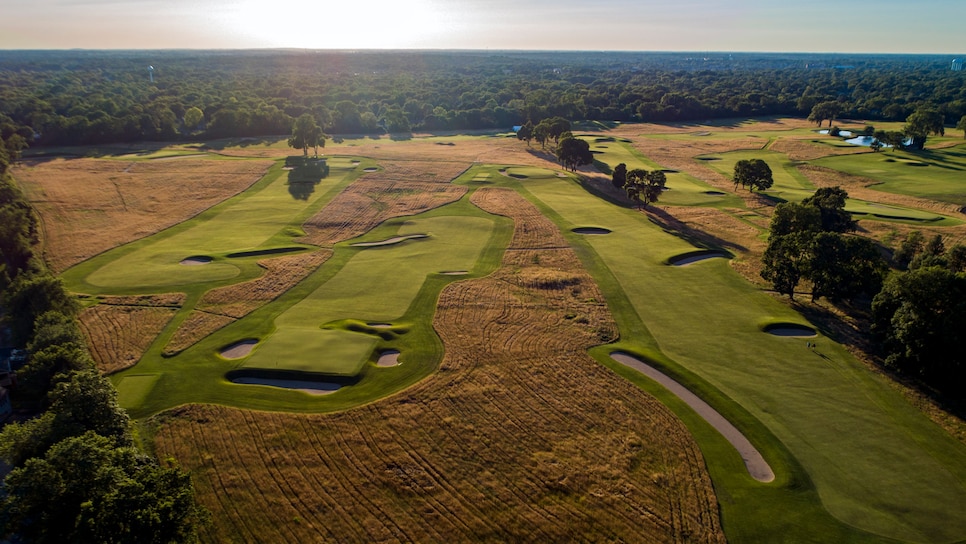 Andy Johnson/The Fried Egg
The USGA often likes to test out future U.S. Open sites with other championships it oversees. This was the case with new courses like Chambers Bay and Erin Hills, as well as a renovated The Country Club in Brookline, which each hosted U.S. Amateurs several years before their Opens. It was also the case with this year's host, Los Angeles Country Club, where the North Course received a first look during the 2017 Walker Cup. The U.S. Women's Open will be played at the usually spotlight-averse Chicago Golf Club in 2033 (the club also played host to the 2005 Walker Cup), breaking the ice for this venerated C.B. Macdonald/Seth Raynor design. The course is too short for the contemporary professional game, but if the USGA continues exploring ways to limit or roll back distance increases, Chicago would be a wildly popular option. Getting back into the Chicago market would seem to be a no-brainer.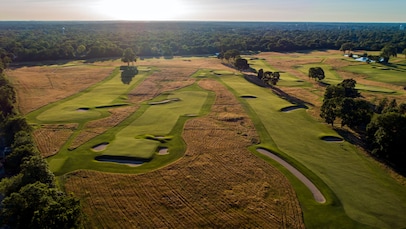 Chicago Golf Club opened the country's first 18-hole course in 1893, built by C.B. Macdonald, the preeminent golf expert in the U.S. at the time. Two years later Macdonald built the club a different course after the membership moved to a new location in Wheaton, Ill.: "a really first-class 18-hole course of 6,200 yards," he wrote. Members played that course until 1923 when Seth Raynor, who began his architectural career as Macdonald's surveyor and engineer, redesigned it using the "ideal hole" concepts his old boss had developed 15 years earlier (he kept Macdonald's routing, which placed all the O.B. on the left—C.B. sliced the ball). For reasons of history and practicality, no major remodels have occurred since then, allowing the club to merely burnish the architecture by occasionally upgrading worn parts, adjusting grassing lines and, recently, reestablishing a number of lost bunkers that had been filled in over time.
Explore our full review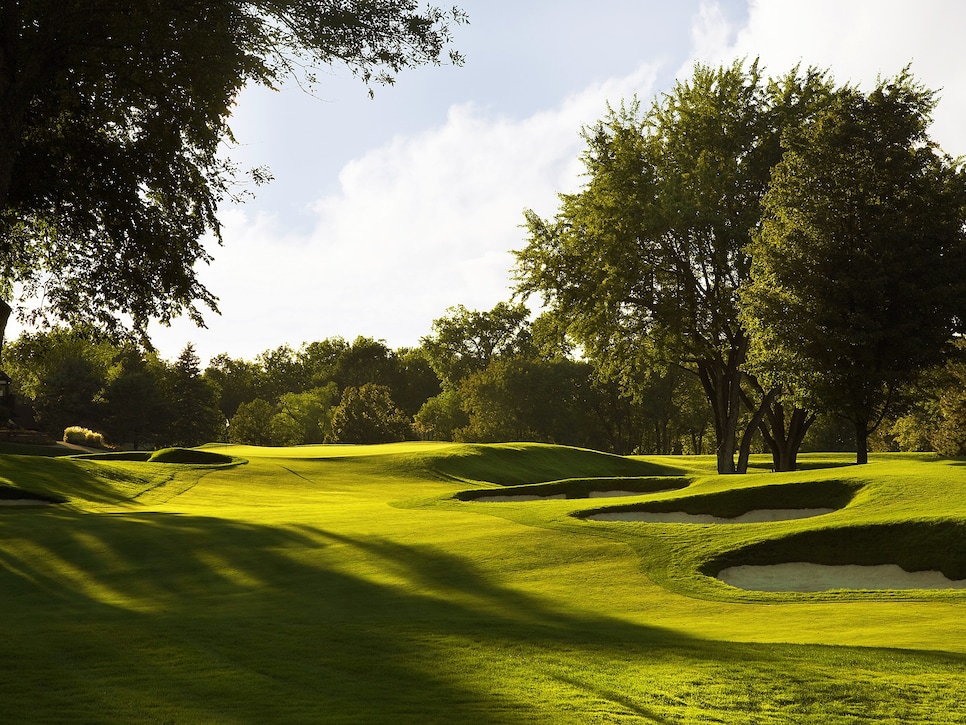 Peter Wong/Courtesy of Interlachen CC
USGA chief champions officer John Bodenhamer told Golf Digest earlier this year that the organization wanted to take the Men's and Women's Opens to "cathedrals of the game." That probably doesn't bode well for a return to Chambers Bay, Erin Hills or even Torrey Pines, but it might boost the chances of a historic course like Interlachen near Minneapolis where Bobby Jones won the 1930 U.S. Open in his Grand Slam year. The America's 100 Greatest Courses stalwart is currently undergoing a remodel by Andrew Green, who proved during last May's PGA Championship at Oak Hill that his work restoring Donald Ross holes can produce exciting major championship golf. It would also get the tournament back into the upper Midwest, where the USGA currently has no other Men's Opens planned until 2051.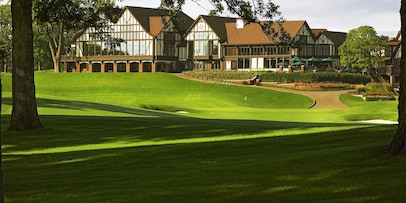 When Bobby Jones won the 1930 U.S. Open at Interlachen (completing the second leg of what would become the game's first Grand Slam), fellow competitor Gene Sarazen insisted the course was tougher than everything but Oakmont. These days, the hilly, tree-lined design with small greens and plenty of bunkers has been the showcase of women's professional golf, hosting the 2002 Solheim Cup, won by the American team, and the 2008 U.S. Women's Open, won by Inbee Park. In 2023, Andrew Green will begin a major restoration of the Willie Watson design that Donald Ross revamped in 1922, possibly giving the course a similar ranking jolt that similar work at Inverness and Congressioinal delivered.
Explore our full review
Butler National Golf Club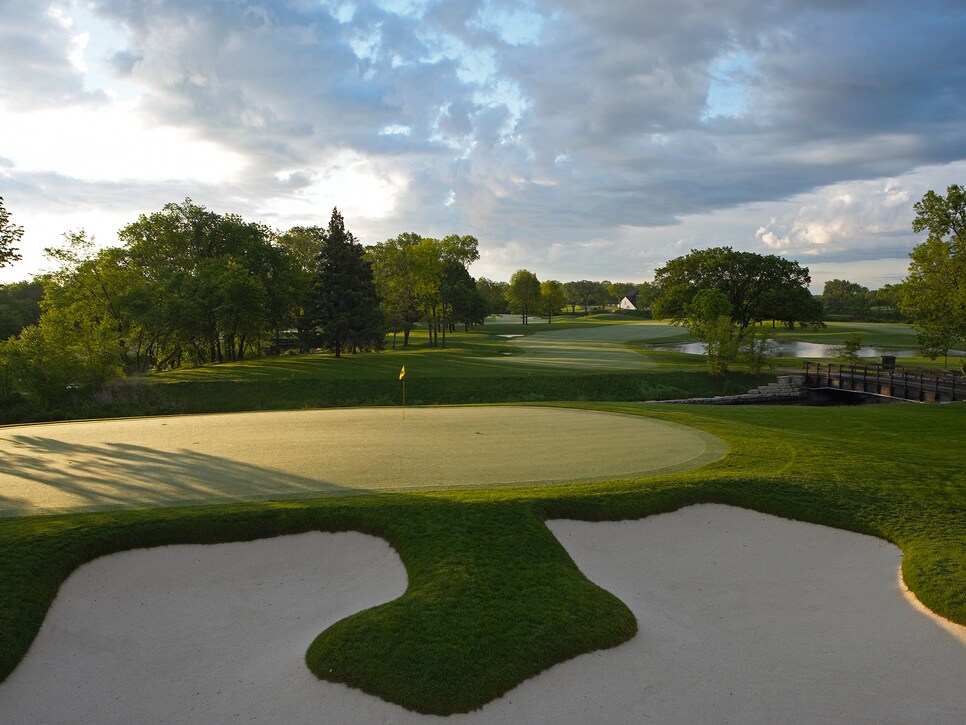 When the Western Open was played at Butler National between 1974 and 1990, it was annually considered one of the toughest venues on the PGA Tour (the winning score was over par two of the first three years). The George Fazio design requires extreme strength and precision, demanding players shape drives and strike accurate approaches that must avoid rough, creeks, lakes and swarms of deep bunkers on each hole. Though nearly 50 years old, Butler National's architecture is far from obsolete to the modern game, stretching out over 7,500 yards with a course rating of 78.1. The club's current all-male membership policy would likely prohibit a visit from the USGA, but if that changed, and if the U.S. Amateur is about identifying the country's greatest amateur players, few courses are better suited to the task than Butler National.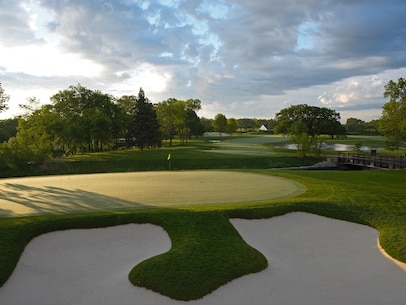 Butler National was former tour player George Fazio's ideal of a championship course, with 10 forced-carries over water in 18 holes. Even before it opened, it was signed to eventually serve as permanent site of the Western Open. Problem was, when it opened, it was the last cool-weather venue on the PGA Tour to utilize bluegrass rather than bent-grass for its fairway, and several prominent golfers declined to play Butler National because of potential flyer-lies from those fairways. Eventually the turf was converted, but then the Shoal Creek scandal occurred. Rather than change its restricted men-only policy, the club relinquished its role of Western Open host after the 1990 event. So why include a club on America's 100 Greatest that won't allow female panelists a chance to evaluate it? Because we rank golf courses, not club policies.
Explore our full review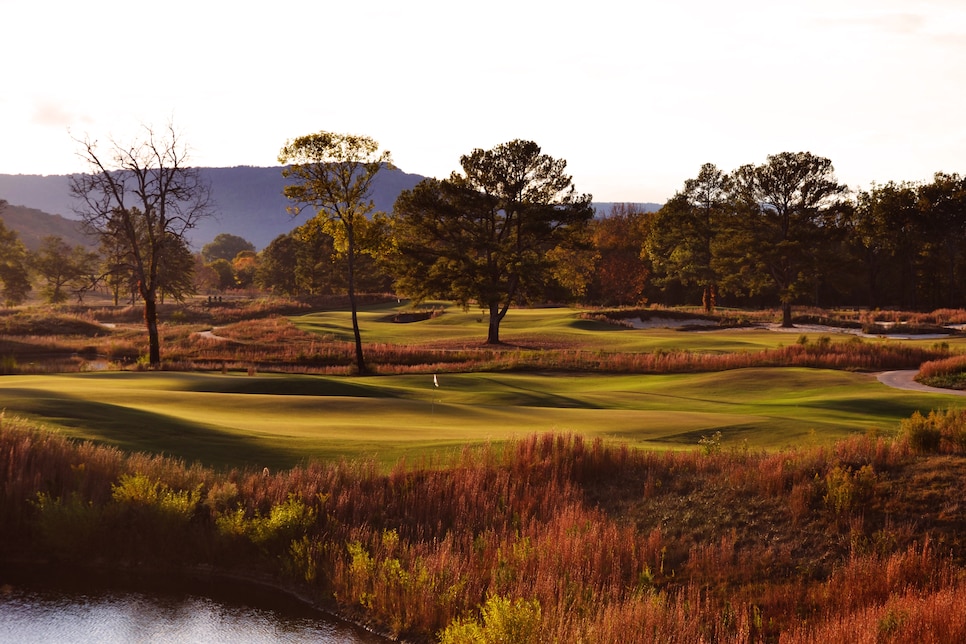 One of the not-so-secret criticisms of team events like the Ryder, Walker and Curtis Cups is that they are awful for spectators. When the action comes through a particular hole it can get raucous, but with only four or five groups on the course at a time those moments are few and far between. What about contending a Curtis Cup on a nine-hole course like Sweetens Cove where the holes are all in close proximity? Spectators would get near constant viewing, and the course's unique design with extravagantly wild, elevated and elongated putting surfaces allows holes to play differently when the pins are moved around after the matches pass through. After all, par and yardage don't matter during match play, so neither should going around the holes twice. Sweetens Cove's eagle-or-double-bogey architecture would have matches swinging this way and that.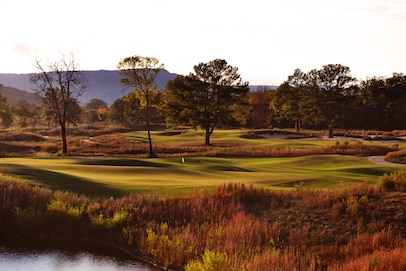 Public
South Pittsburg, TN
The nine-holer just 30 miles west of Chattanooga is probably the buzziest nine-hole course in the U.S. Designed by King-Collins and now with financial backing by prominent golfers such as Peyton Manning, Sweetens Cove offers numerous alternative routings, allowing the course to be played several ways. The laidback atmosphere defies country-club tradition and encourages players to wear whatever they want—even allowing golfers to bring their dog along for the round. The course itself features generous fairways and massive, undulating greens that reward imagination and creativity.
Explore our full review