1 / 4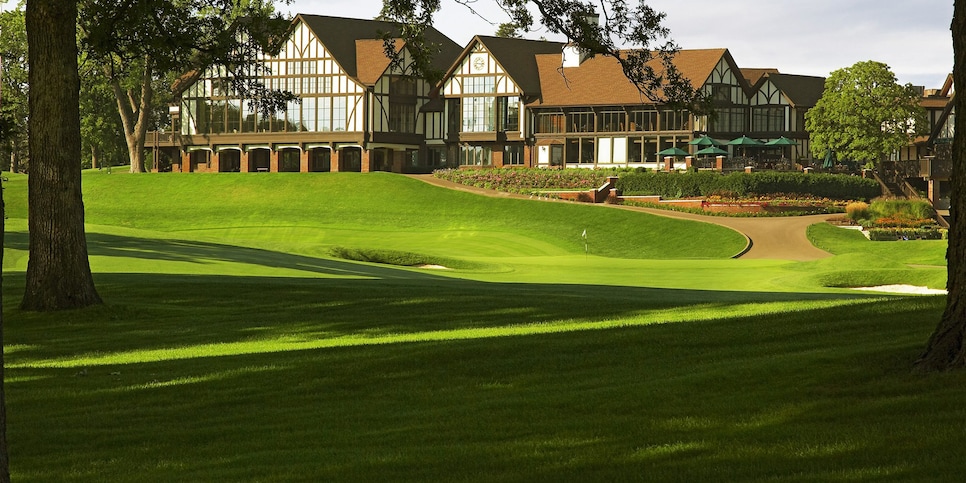 2 / 4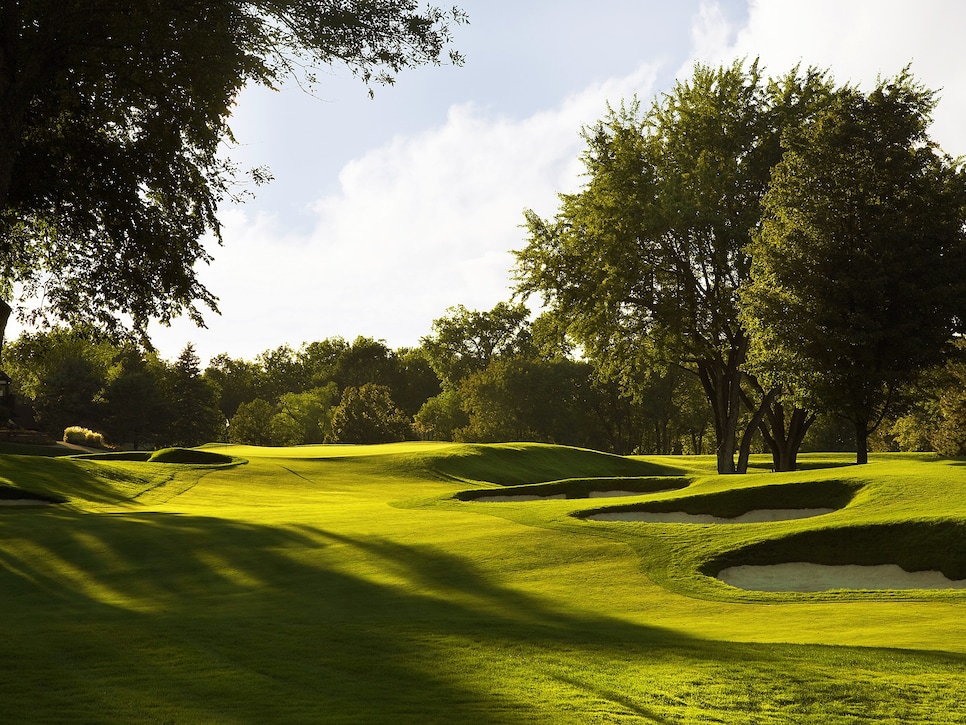 Peter Wong/Courtesy of Interlachen CC
3 / 4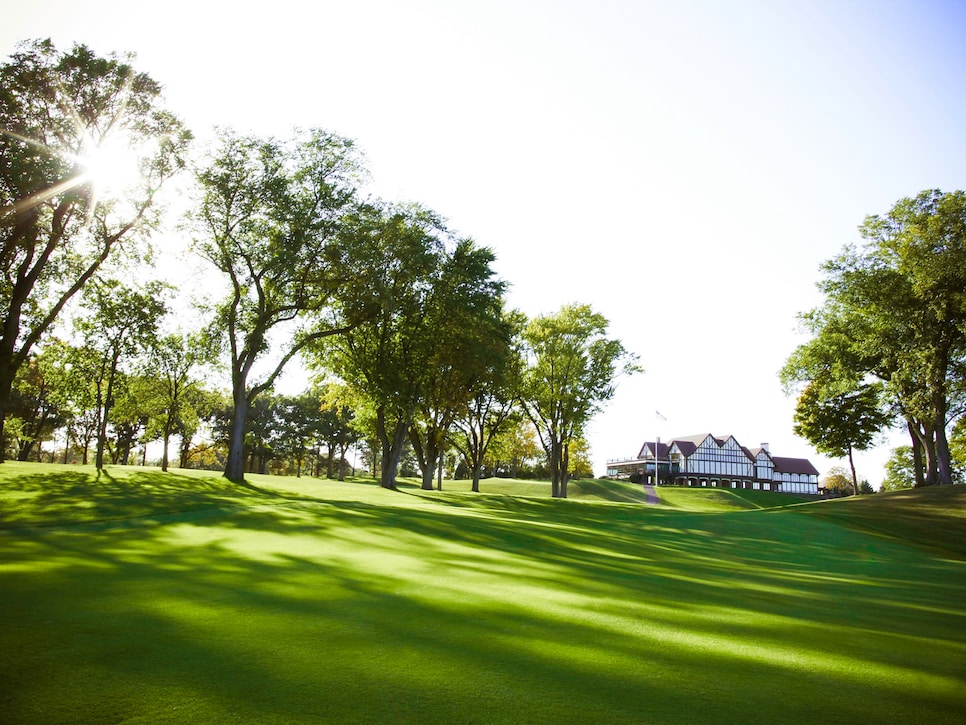 Courtesy of Interlachen CC
4 / 4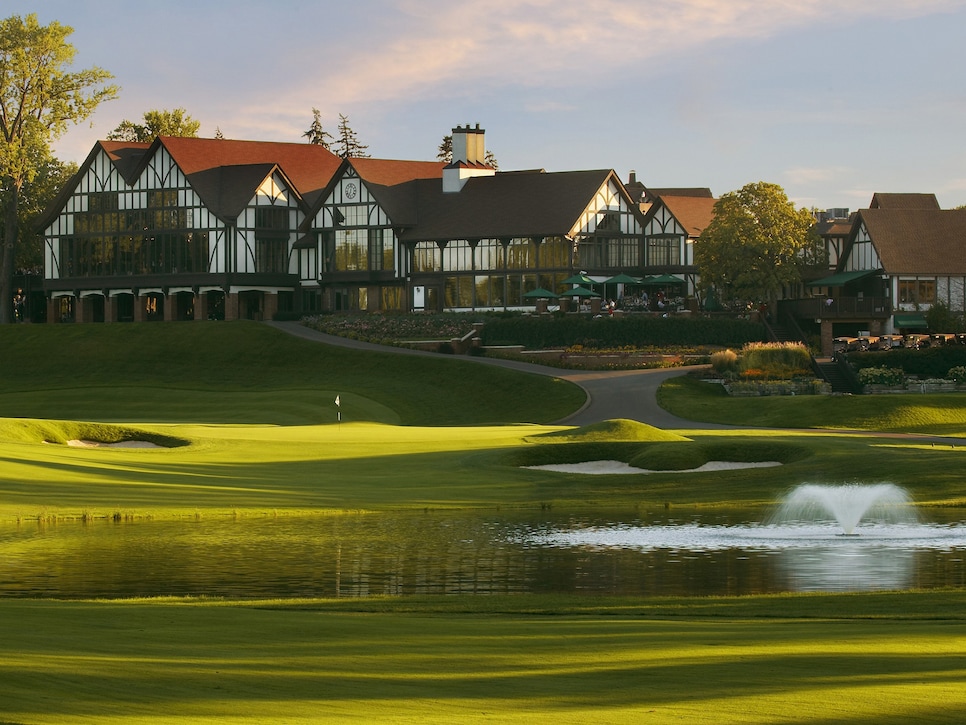 Peter Wong/Courtesy of Interlachen CC
Overview
When Bobby Jones won the 1930 U.S. Open at Interlachen (completing the second leg of what would become the game's first Grand Slam), fellow competitor Gene Sarazen insisted the course was tougher than everything but Oakmont. These days, the hilly, tree-lined design with small greens and plenty of bunkers has been the showcase of women's professional golf, hosting the 2002 Solheim Cup, won by the American team, and the 2008 U.S. Women's Open, won by Inbee Park. In 2023, Andrew Green will begin a major restoration of the Willie Watson design that Donald Ross revamped in 1922, possibly giving the course a similar ranking jolt that similar work at Inverness and Congressioinal delivered.
About
Designer
William Watson/(R) Donald J. Ross, ASGCA/(R) Garrett D. Gill, ASGCA/Andrew Green (R-2023)
Awards
100 Greatest: Ranked since 1971.
2023-'24 ranking: 84th.
Previous ranking: 59th.
Highest ranking: No. 36, 2003-'04.
Best in State: Ranked first, 1985-'89, 1997-2024. Ranked inside the top 5 since 1977.
2023-'24 ranking: 1st.
Panelists
Ratings from our panel of 1,900 course-ranking panelists
100 GREATEST/BEST IN STATE SCORES
Reviews
1 / 5
Review
"A course you will want to keep playing over again. Rolling topography is fantastic. Plenty of old growth trees yet the playing corridors are huge, lots of sky above you. A shorter course so there are many decisions off the tee. Lots of elevated greens with false fronts so you aren't always able to use the ground to roll the ball on the green. I did feel a sense of repetitiveness late in the round. The grass is old here and if they ever switch to something faster like bent, they may lose some of the character in the greens."
Read More
2021
2 / 5
Review
"Classic Ross course with a great feel. The green complexes are amazing! Would be a great place to be a member!"
Read More
2019
3 / 5
Review
"Superb classic Donald Ross course. The course was highly challenging and in immaculate condition. The whole environment had a 'championship' air about it."
Read More
2018
4 / 5
Review
"Great old classic course and clubhouse. A great golf experience in every way."
Read More
2018
5 / 5
Review
"Great old club where you will enjoy your day of golf. Refreshing old school style."
Read More
2018
Readers
Collection of reviews from our readers
There are no reader ratings yet
Reviews
There are no readers reviews yet. Be the first to write a review.