1 / 5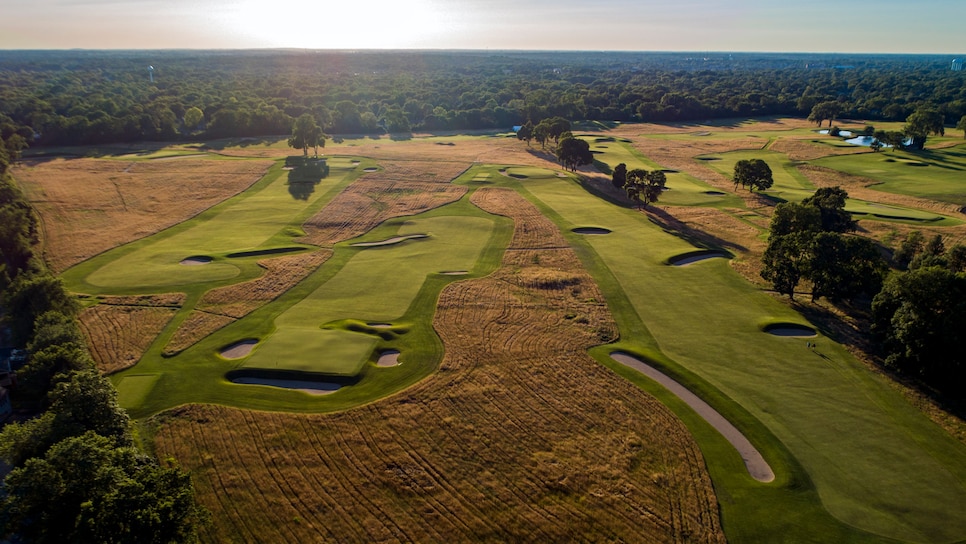 Andy Johnson/The Fried Egg
2 / 5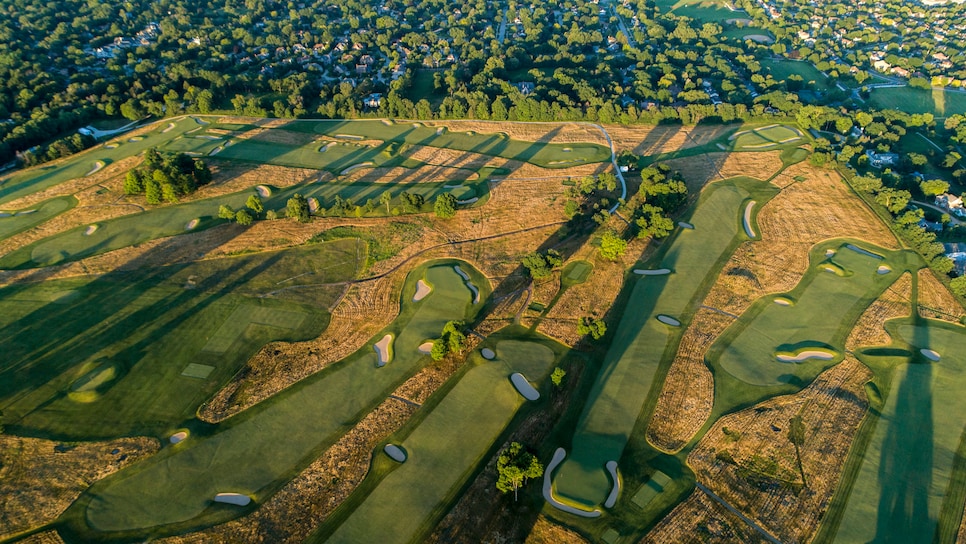 Andy Johnson/The Fried Egg
3 / 5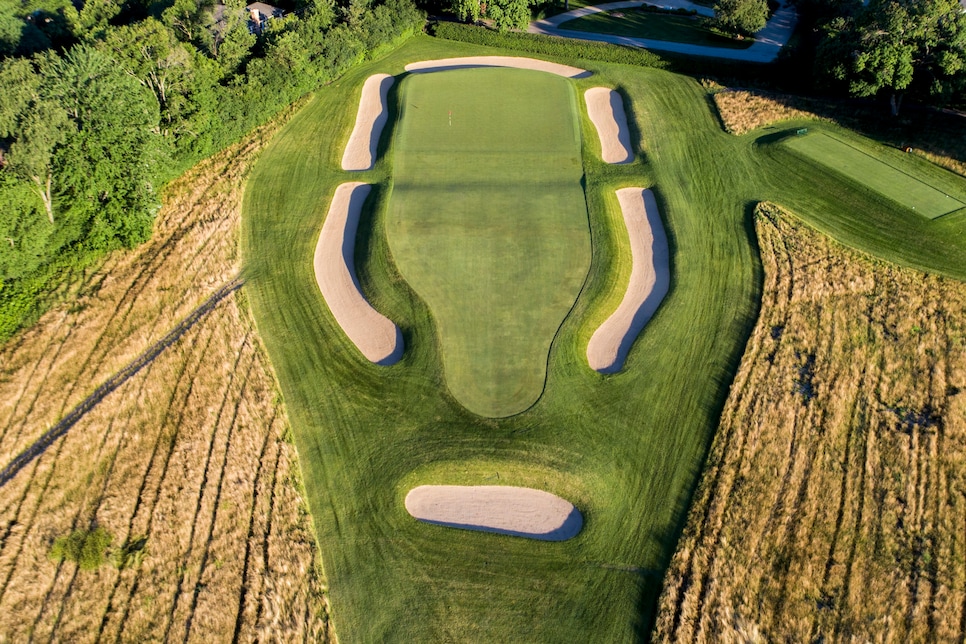 Andy Johnson/The Fried Egg
4 / 5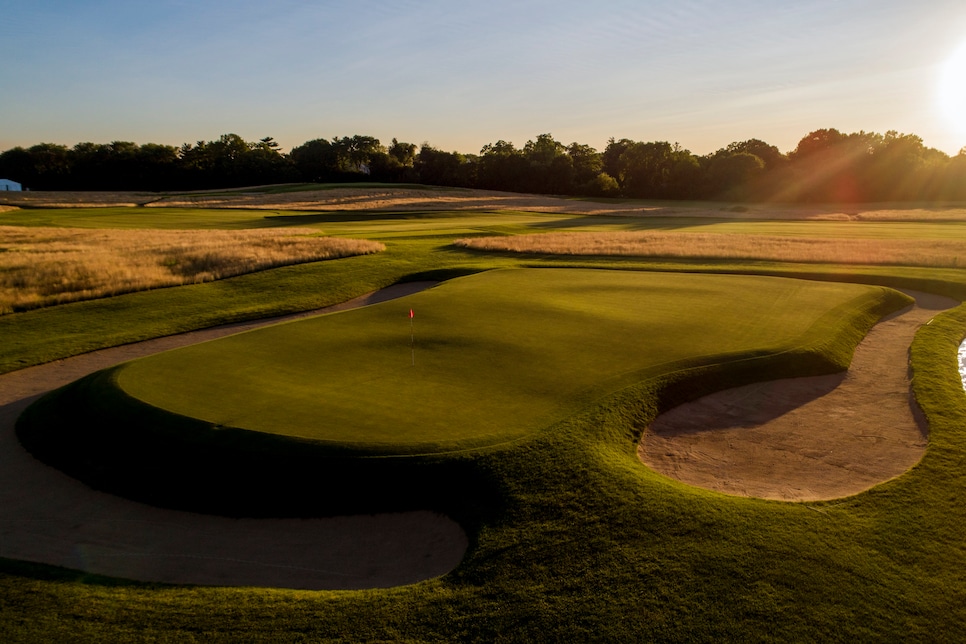 Andy Johnson/The Fried Egg
5 / 5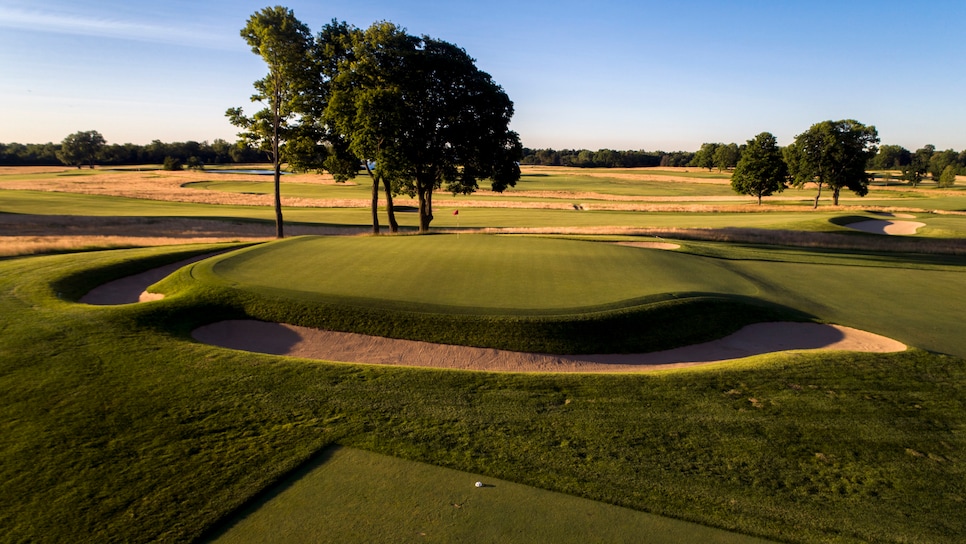 Andy Johnson/The Fried Egg
Overview
Chicago Golf Club opened the country's first 18-hole course in 1893, built by C.B. Macdonald, the preeminent golf expert in the U.S. at the time. Two years later Macdonald built the club a different course after the membership moved to a new location in Wheaton, Ill.: "a really first-class 18-hole course of 6,200 yards," he wrote. Members played that course until 1923 when Seth Raynor, who began his architectural career as Macdonald's surveyor and engineer, redesigned it using the "ideal hole" concepts his old boss had developed 15 years earlier (he kept Macdonald's routing, which placed all the O.B. on the left—C.B. sliced the ball). For reasons of history and practicality, no major remodels have occurred since then, allowing the club to merely burnish the architecture by occasionally upgrading worn parts, adjusting grassing lines and, recently, reestablishing a number of lost bunkers that had been filled in over time.
About
Designer
C.B. Macdonald/Seth Raynor
Awards
100 Greatest: Ranked since 1971. (The course was also included on Golf Digest's original 200 Toughest Courses list from 1966-'68.)
2023-'24 ranking (and previous): 13th.
Highest ranking: No. 12, 2009-'10.
Best in State: Ranked first since 2011. Ranked inside the top 5 since 1983.
2023-'24 ranking (and previous): 1st.
Panelists
Ratings from our panel of 1,900 course-ranking panelists
100 GREATEST/BEST IN STATE SCORES
Reviews
1 / 12
Review
"Golf the way it was meant to be played. Tough ticket, but one of the top 20 golf courses on the planet."
Read More
2022
2 / 12
Review
"A true gem. CB Macdonald's work continues to shine 100+ years later. Not long enough for today's elite amateurs and professionals, but certainly an enjoyable test for most recreational golfers."
Read More
2022
3 / 12
Review
"The first 18 hole golf course in the USA and the original pride of CB Macdonald. This course however is the design of Seth Raynor. I have played a lot of great golf courses in the USA and I can honestly say CGC played the most like a Scottish Links course- the ground hard and fast with a ton of options to play to the pin."
Read More
2022
4 / 12
Review
"Words are hard to come by when describing CGC. It has all the makings of what creates a golf club and institution. The course itself is simply perfect. Perfect lines, perfect fairways, some of the best green complexes I have ever putted on. The entire place is as good as it gets. "
Read More
2021
5 / 12
Review
"Chicago is perhaps the best golf course I have ever played on what is otherwise a featureless piece of farmland. It is surprising to me that a course that is so devilishly challenging around the greens can also seem so "fun". But what I think creates that phenomenon is the requirement to think about virtually every shot on every hole before you hit it. While some of the hazards have faded from relevance with advances in technology (including most of the "discovered" features from the recent renovation), this is what makes Chicago so distinct: it is truly a trip back in time to way Raynor intended it."
Read More
2021
6 / 12
Review
"This is one of the most historic clubs in the country. That alone makes it a must play. However it is also one of the best designs in the country."
Read More
2021
7 / 12
Review
"A visit to Chicago Golf Club is a walk back in time. For those that love golf architecture and history, spending a day at CGC is like spending a day in a golf museum. Playing the course resembles the way golf was originally meant to be played."
Read More
2020
8 / 12
Review
"Classic MacDonald course that features his great template holes. Awesome clubhouse and feel."
Read More
2018
9 / 12
Review
"Everything about the club reminds you that you've walked back in time. Historic clubhouse, Golden Age design features, vintage lockers, limited play...what a treasure. While the invitation is not easy to come by, take any opportunity you get. Conditioning was perfect."
Read More
2018
10 / 12
Review
"One of the great golf experiences. A true museum piece. The CB Macdonald layout is a blast to play, but also tough. Tiny clubhouse and pro shop add to the experience."
Read More
2018
11 / 12
Review
"Old school golf at its best."
Read More
2018
12 / 12
Review
"Very historical and exclusive course and club. The course and clubhouse have the feel of a classic gem from the past. The greens are unique and the entire experience is exceptional."
Read More
2018
Readers
Collection of reviews from our readers
There are no reader ratings yet
Reviews
There are no readers reviews yet. Be the first to write a review.