Pikewood National Golf Club
Morgantown, WV • Private
1 / 7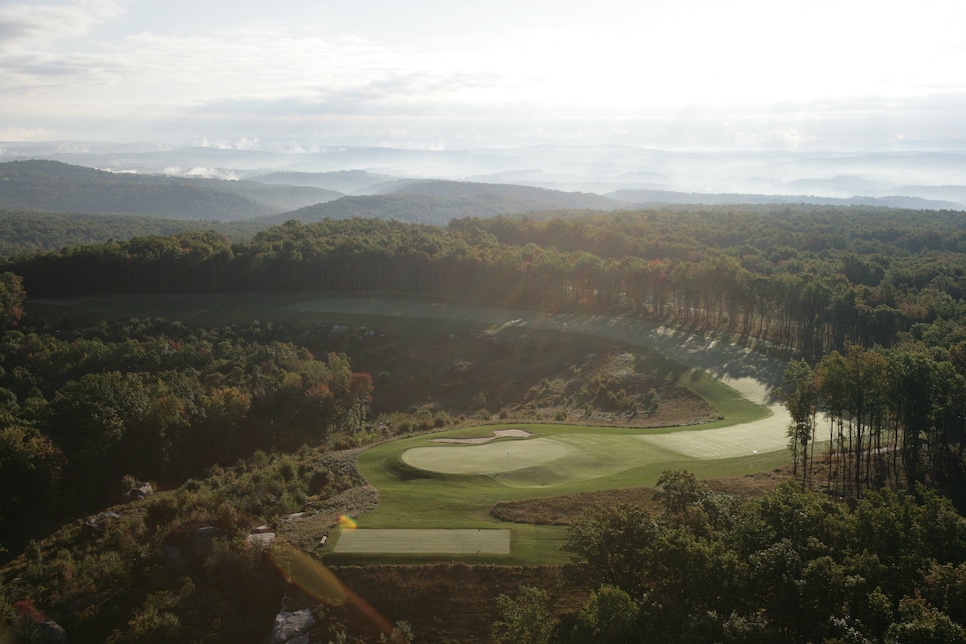 2 / 7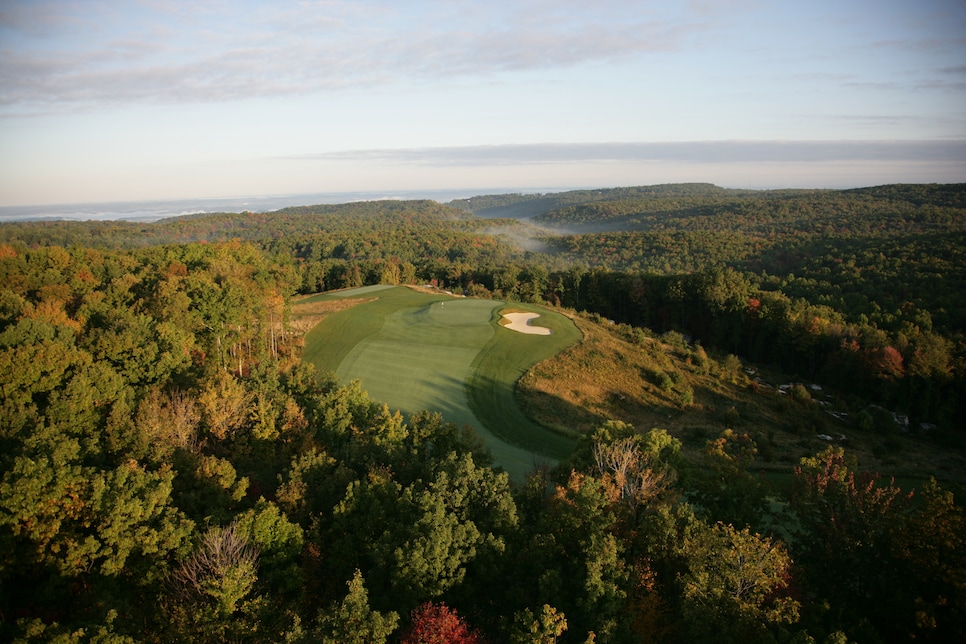 3 / 7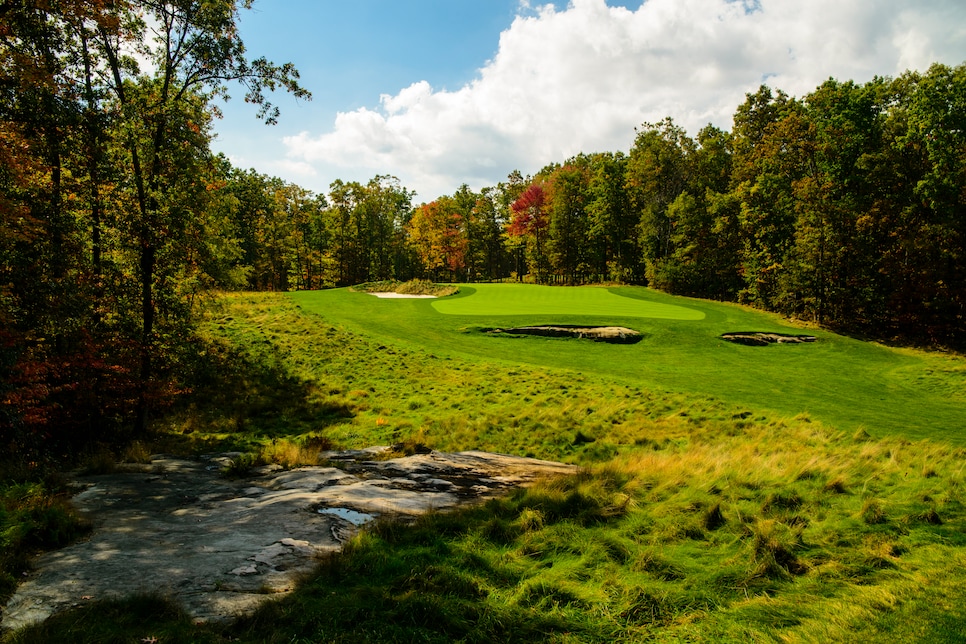 4 / 7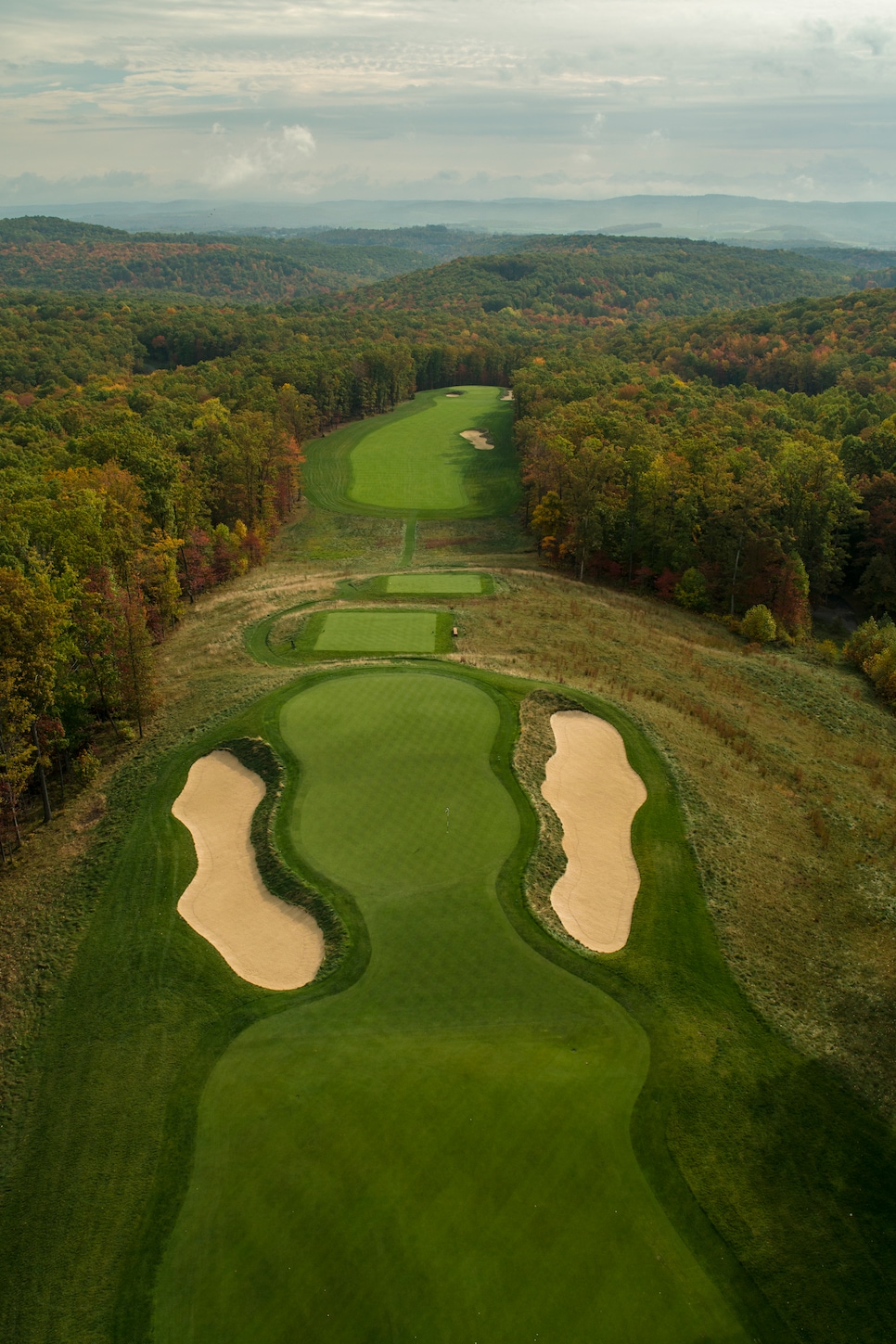 5 / 7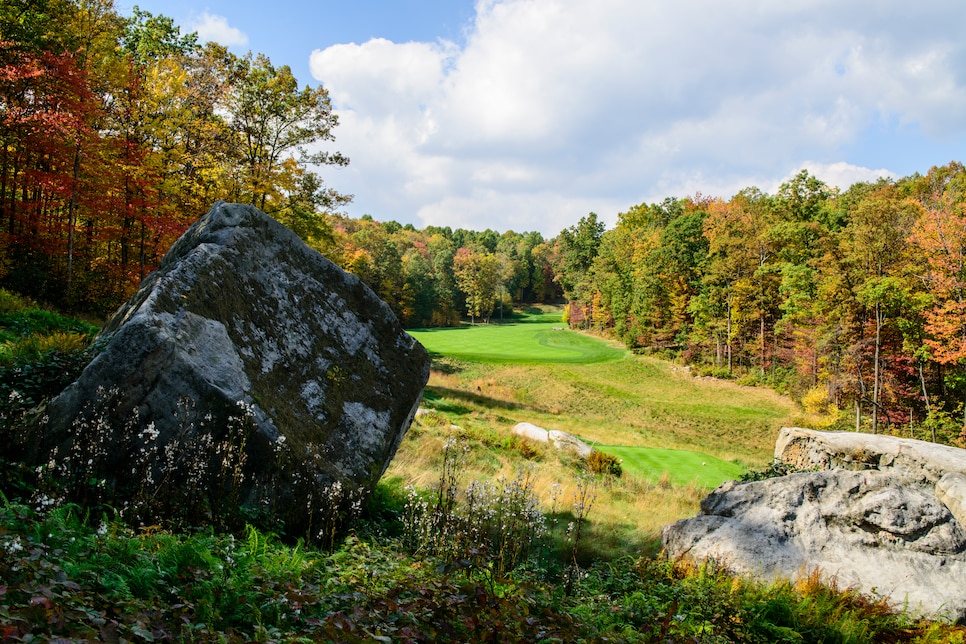 6 / 7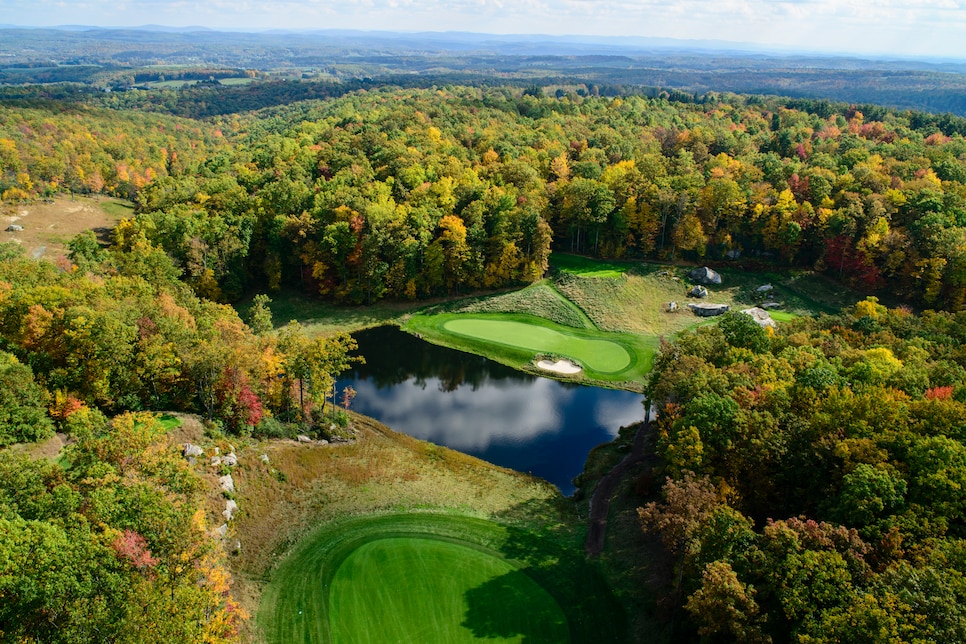 7 / 7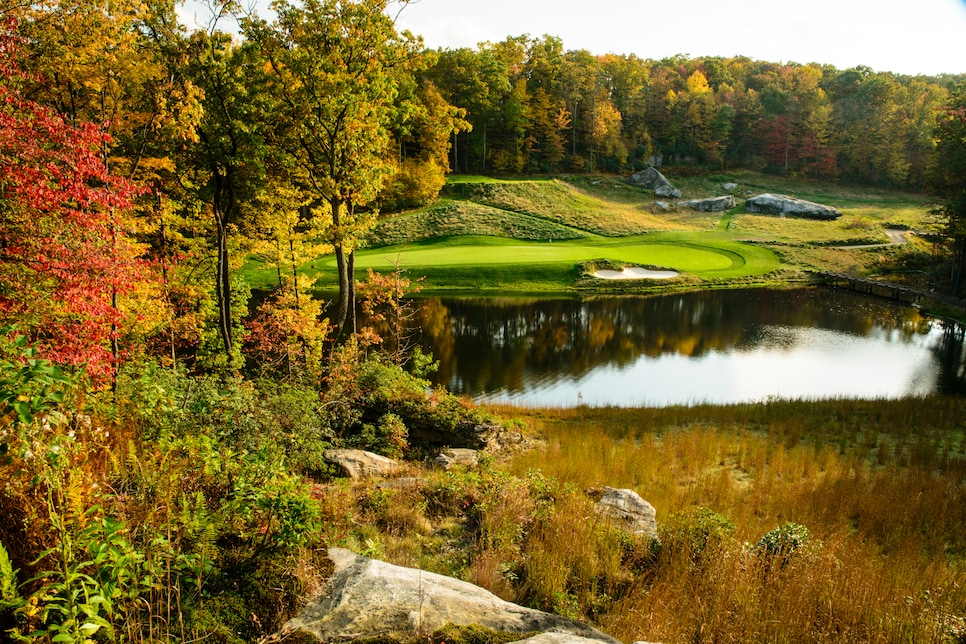 Overview
In 2000, mining company officers John Raese and Bob Gwynne started building a golf course on a newly acquired parcel of forest that their firm will eventually—a hundred years from now—mine for high quality limestone. Using company engineers and construction equipment, and guidance by veteran tour pros Johnny Pott and Dow Finsterwald, they spent almost a decade creating Pikewood National. A natural waterfall became the backdrop for their par-3 fifth hole and the linchpin of their routing, which plays along bluffs, through forest over rapids and, on the hook-shaped par-5 eighth, around a gulch.
About
Designer
J. Robert Gwynne & John Raese
Awards
100 Greatest: Ranked since 2013.
2023-'24 ranking: 30th (highest).
Previous ranking: 33rd.
Best in State: Ranked 1st in West Virginia since 2013.
Panelists
Ratings from our panel of 1,900 course-ranking panelists
100 GREATEST/BEST IN STATE SCORES
Reviews
1 / 5
Review
"Wonderful walk through the mountains of West Virginia (walking-only course), with incredible views on 13 of the holes! Despite being a mountain course, the walk is not overbearing. Could be argued the signature hole is 2, 4, 5, 7, 8, 11, 12, 14, or 18! Beautiful natural waterfall behind the 5th green. Trees rarely come into play unless one hits a very wild shot, despite being a heavily wooded course the designer did a masterful job of creating corridors winding through the woods and mountains. Stunning set of par 3's using natural rock features and/or framing of the mountain landscape. Bunkers truly are hazards. Can be extremely challenging if one is long enough to play from the 7600 yard tees with a difficult set of green complexes and thick rough. Par 3's and par 5's have ideal directional design variety."
Read More
2022
2 / 5
Review
"Pikewood earns high marks for its amazing scenic 50 miles views into Maryland and Pennsylvania. Every hole is cut through the trees on its own and rarely is another group seen. Fairways go up and gown the mountain and have very generous landing areas, although some blind due the elevation changes. Requires accurate approaches as most greenside bunkers are bordered by virtually unplayable fescue. Bordering as unfair as losing a ball in fescue bordering a green is too severe of a penalty for a barely missed shot, and counters what strategic golf should be about. With the caddie leaving driver for every par 4 or par 5 tee shot, except hole 6, takes away any thought of options for playing lines."
Read More
2022
3 / 5
Review
"Very difficult course. Very private and difficult to get on, but if you do you are in for a treat. Walking only, and it is a very difficult walk. Well conditioned."
Read More
2018
4 / 5
Review
"This is one tough long golf course. The shortest tees are about 6800 yards. I wore out my three wood but would go back in a heartbeat. This mountain course is walkable."
Read More
2018
5 / 5
Review
"Perfect! If you can find a way on, do it. One of the most difficult courses in the country with super fast greens, perfectly manicured turf and surrounds and amazing views."
Read More
2018
Readers
Collection of reviews from our readers
There are no reader ratings yet
Reviews
There are no readers reviews yet. Be the first to write a review.