Best in State
The best golf courses in West Virginia
For a state its size, location and relatively small population, West Virginia outpunches its weight. Two courses have been America's 100 Greatest Courses staples for the better part of a decade: Pikewood National, which has risen in the rankings each year since its debut in 2013, and Pete Dye Golf Club, which hasn't been outside the top 100 since 2005.
Each of the courses on this list show off the state's rugged, mountainous topography in exciting ways, from Pete Dye's ravine strewen hillside layout to Pikewood National's voyage around canyons and mines—to the more pastoral river valley setting at Greenbrier's Snead and Old White courses, where the Slammer served as head professional from 1946 to 1974.
Below you'll find our 2023-'24 ranking of the Best Golf Courses in West Virginia.
We urge you to click through to each individual course page for bonus photography, drone footage and reviews from our course panelists. Plus, you can now leave your own ratings on the courses you've played … to make your case why your favorite should be ranked higher.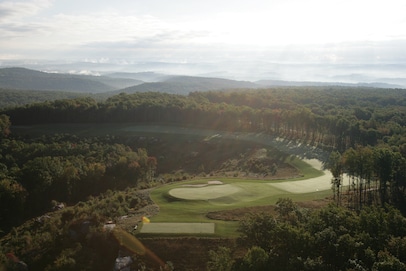 In 2000, mining company officers John Raese and Bob Gwynne started building a golf course on a newly acquired parcel of forest that their firm will eventually—a hundred years from now—mine for high quality limestone. Using company engineers and construction equipment, and guidance by veteran tour pros Johnny Pott and Dow Finsterwald, they spent almost a decade creating Pikewood National. A natural waterfall became the backdrop for their par-3 fifth hole and the linchpin of their routing, which plays along bluffs, through forest over rapids and, on the hook-shaped par-5 eighth, around a gulch.
View Course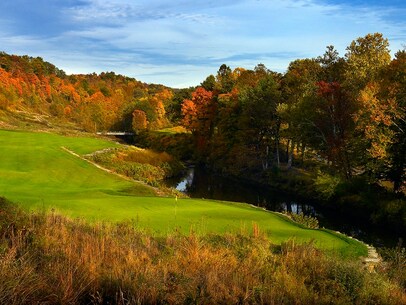 Like No. 33 Pikewood National, Pete Dye Golf Club is a 100 Greatest course built atop a West Virginia mining deposit, but in this case, it's an active coal mine. (The club's original name was Coal Ridge.) Evidence of that fact is everywhere, from the strip-mine wall along the par-5 eighth and the black cinder bunkers on the par-4 sixth to the abandoned coal train that curls around the outside of the dogleg on the 10th. There's even a coal mine shaft you can walk through to reach the seventh tee. Construction took so long that Dye's style had evolved by the time the full 18 was finally seeded. Early holes sport the railroad-tie motif of Oak Tree National while later holes feature the echo-chamber bunkering of Whistling Straits.
View Course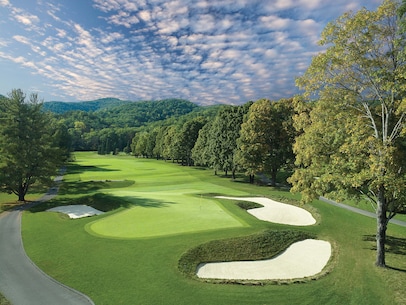 Public
White Sulphur Springs, WV
C.B. Macdonald's early American design of the Old White at The Greenbrier was always respected, especially after Lester George's 2007 restoration re-established such things as a Principal's Nose bunker and Dragon's Teeth mounds. Golf Digest panelists rediscovered its pleasures and ranked it the Best New Public Remodel of 2007. Soon, owner Jim Justice began sponsoring an annual PGA Tour event. Then came devastated floods in July, 2016, which claimed lives and destroyed several Old White holes. Another architect, Keith Foster, supervised a total rebuild of the famed course in less than 12 months, in time for the following year's PGA Tour event. As a result, The Old White was named Golf Digest's Best New Remodel again in 2017.
View Course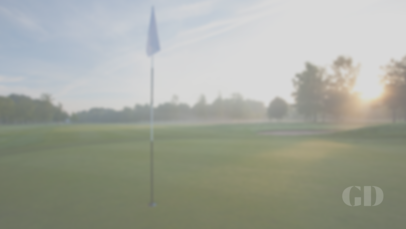 View Course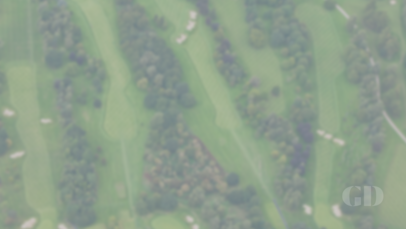 View Course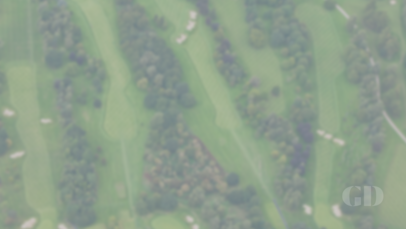 View Course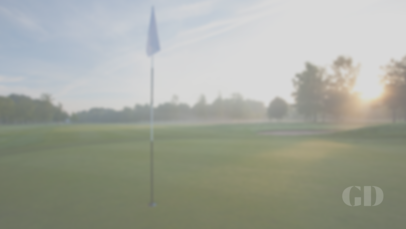 View Course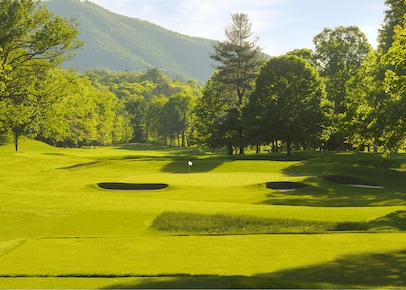 Public
White Sulphur Springs, WV
View Course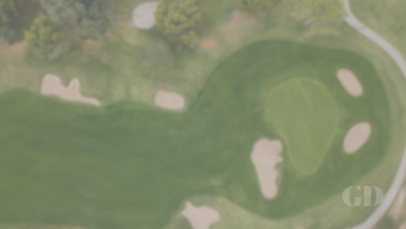 View Course