Take A Swing ForeBatten
You can play Fishers Island, Sand Hills and other ultra-exclusive courses by donating to a great cause
Help fight an incurable fatal children's disease by playing rounds of golf at America's best courses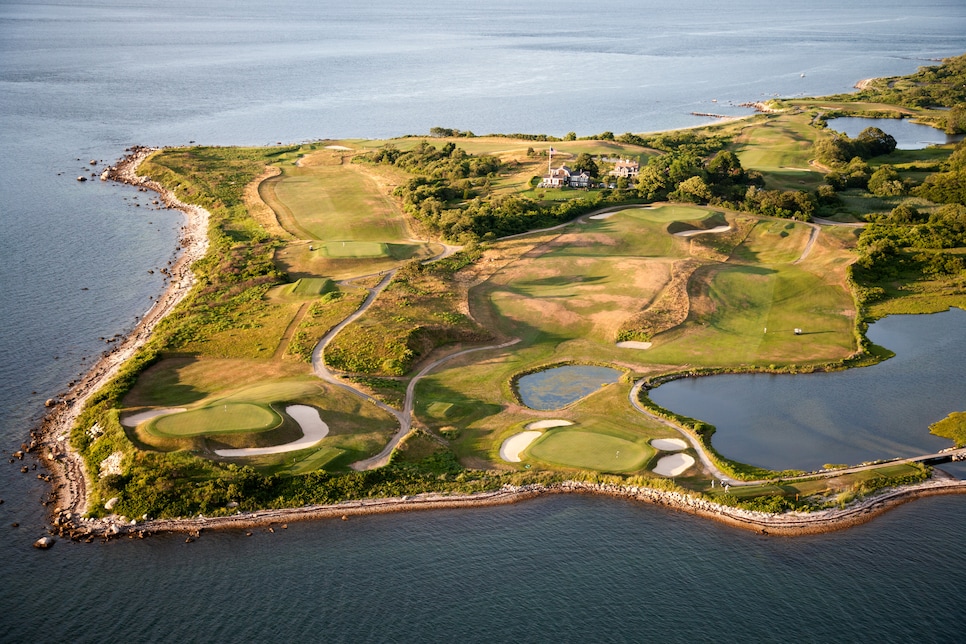 Fishers Island Club is one of golf's most exclusive invites, but donating to a great cause can help you gain access to this Seth Raynor gem.
Stephen Szurlej
For T.S. Eliot—and many Masters green jacket aspirants—April can be the cruelest of months. September, on the other hand, is the most opportunistic, at least for the rest of us.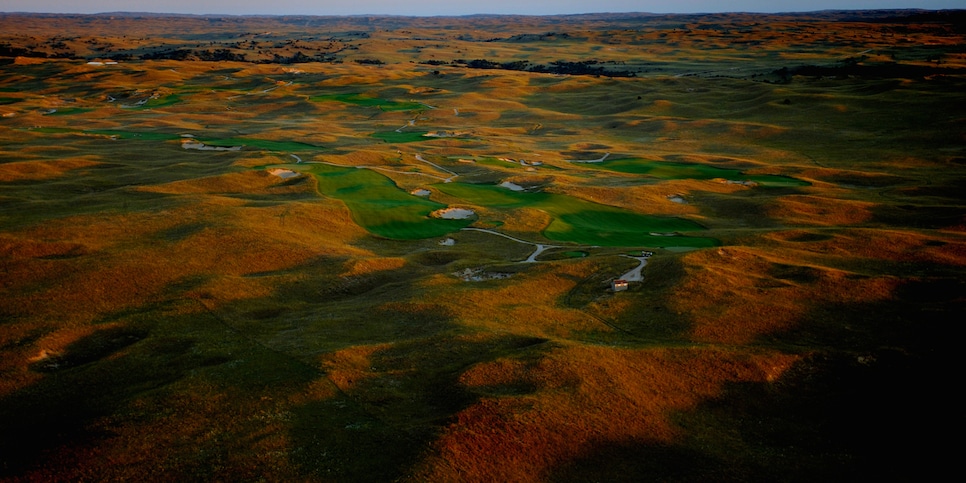 Sand Hills is one of the rounds up for bid through the Take a Swing ForeBatten charity auction.
Dom Furore
All proceeds from the ForeBatten auction go toward research into the cure and treatment of CLN3, juvenile Batten disease, a currently incurable and fatal congenital neurological disorder that afflicts children who may previously appear otherwise healthy. Two of those children are Amelia and Makenzie Kahn, the twin 13-year-old daughters of golf course architect David Kahn and wife, Karen, who created the ForeBatten Foundation and subsequent fundraising auction, along with David's father, Stan Kahn.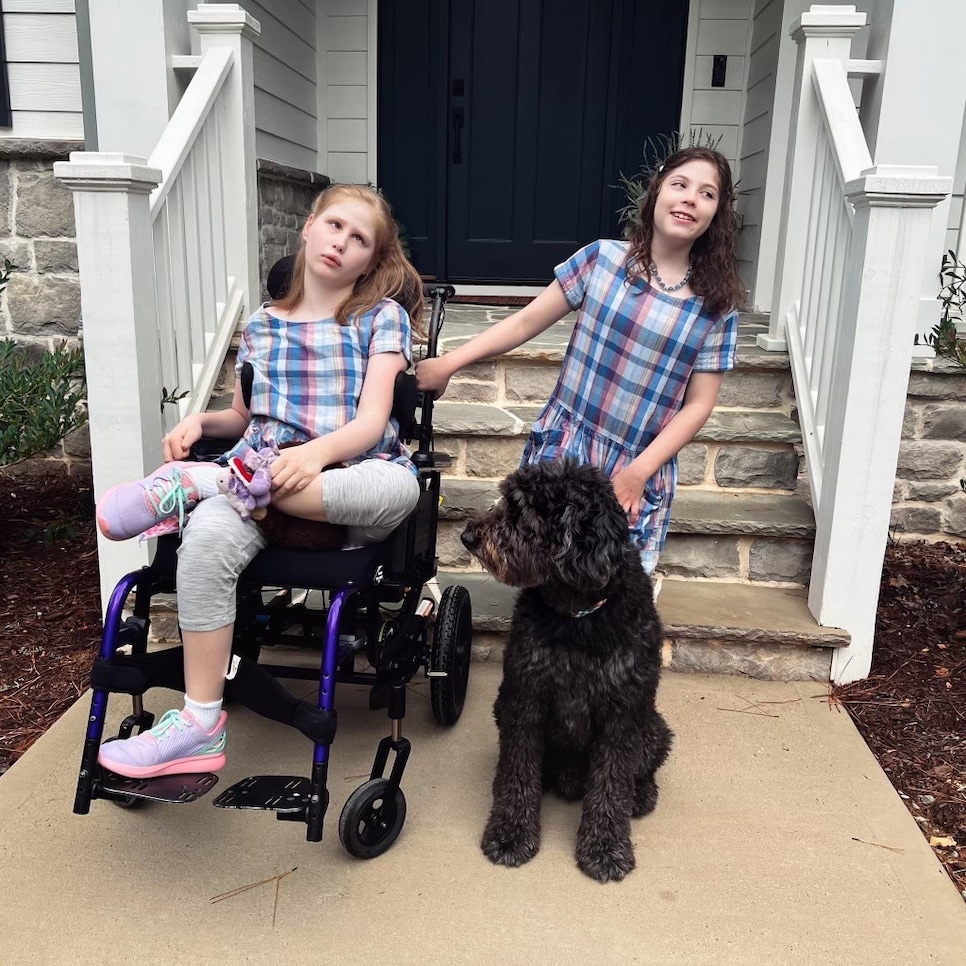 Architect David Kahn of the Jackson-Kahn design team has twin daughters, Amelia (left) and Makenzie, whose afflictions with juvenile Batten disease have continued to worsen.
Since Golf Digest first reported on Amelia and Makenzie in 2021, their health and prognoses have severely declined. Cruelness doesn't begin to describe juvenile Batten disease. The disorder eviscerates motor skills and speech and causes severe physical pain, and eventually, epilepsy. Children lapse into dementia and panic, intensified by the loss of eyesight. Ultimately, they need medical care and sometimes around the clock assistance. Batten causes unrelenting agony to those who suffer from it, and to parents who must endure long periods of uncontrollable physical outbursts as they strain to simultaneously endure and offer some small relief while knowing that their remaining time with their child is limited.
Toward the end of last year, Amelia was hospitalized and put on a ventilator. Her doctors indicated to David and Karen she was not likely to survive.
"We said goodbye to her four different times during that 30-day stay, like legitimate goodbyes," David recalls. "There were so many unknowns. It was horrible, just a roller-coaster ride of thinking she was gone, then having hope, and back to thinking she was gone."
Amelia survived, but David says: "her quality of life is really down. There's so much crying and agitation. It's really heartbreaking to see her in that condition, and we're right on the edge of being helpless. It's so hard to keep her in a state of comfort."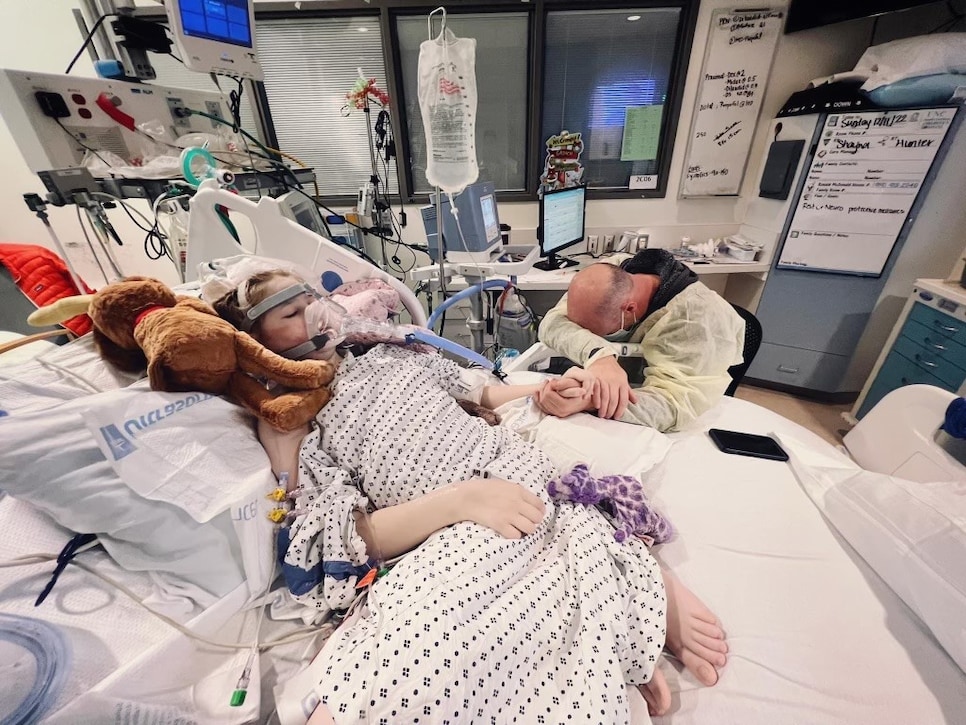 The Kahns have endured countless hours of hard times with their daughters. Amelia, pictured here, holding her father's hand.
"We just try to fight through those demons and bad thoughts and try to be there for the girls every day as best we can," David says.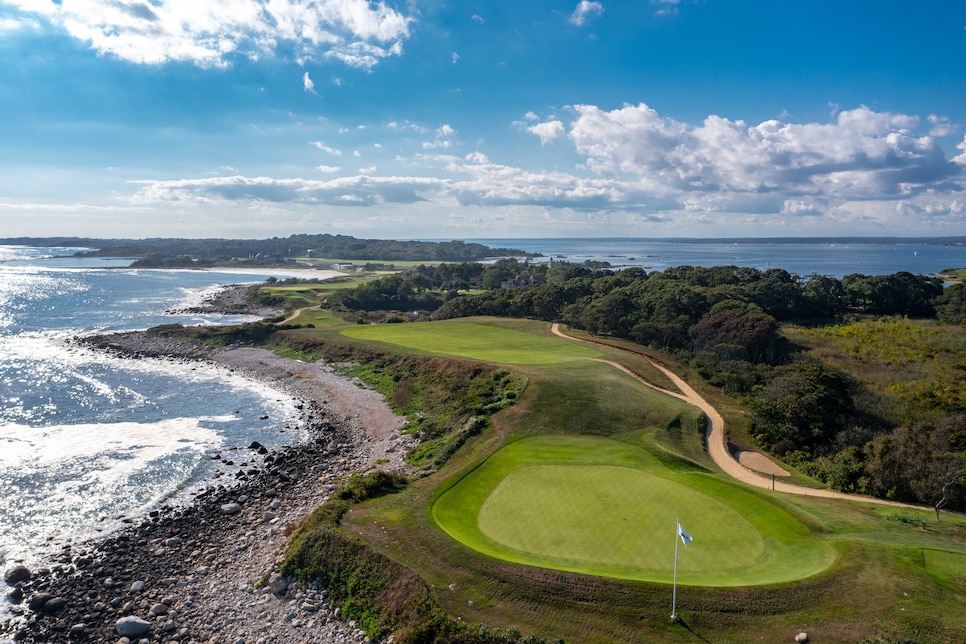 A round of golf for three at the exclusive Fishers Island, the ninth-ranked course in America, is up for bid.
LC Lambrecht
"When we first started this journey, I had no idea the pain and suffering that the girls were feeling would be so widespread to our family. I was very naïve, I guess, to think that it wasn't going to bring us all down with it. There are a lot of ruthless diseases in this world and Batten is just…it's not…" He trails off.
The Kahns know that the silver lining—one that will not pertain to them—is the progress toward treatment that the ForeBatten Foundation has been making. The foundation is currently funding nine different clinical studies that might ultimately provide a sense of comfort to other families who have children with Batten.
"There's been a lot of progression in the last year, specifically in one of the studies," David says. "There are some near-future promising results in terms of slowing the progression of the disease that might come to the surface soon."
The science is almost entirely funded by the success of the ForeBatten auction, which has grown each year. The donated items earned $630,000 the first year it was held and $670,000 the second. The third year, the proceeds jumped to $920,000, followed by $1.2 million in the fourth. "And last year we were just under $1.5 million," Stan Kahn says.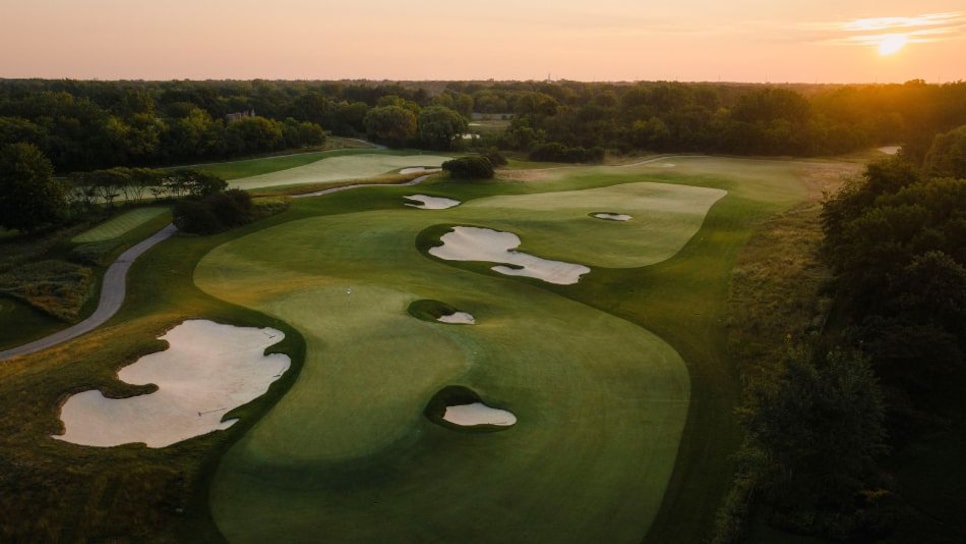 Conway Farms outside Chicago recently reopened after a renovation by Tim Jackson and David Kahn.
Courtesy of the club
The depth and quality of the auction items has also expanded each year, as has participation. More exposure to the auction equals more bids.
"Each year we can see how many people we had watching the items, and the numbers have gone up exponentially," Kahn says. "The same item that sold for $4,000 the first year sold for $12,000 last year. In 2022, 80 percent of the winning bids were people I didn't know, so we're getting new eyes on the auction."
Additional items for bid include a year's membership with the Dormie Club (with access to courses like Victoria National in Indiana and Ballyhack in Virginia); lunch with Jack Nicklaus and a round at The Bear's Club in Jupiter; a day on-site with Gil Hanse; a day on-site with David Kahn and partner Tim Jackson; luxury stays in Maui, Puerto Rico, Napa and Cape Cod; and courtside seats at a Golden State Warriors game.
Other golf highlights include group rounds at Chicago Golf Club, Ballyneal, the new Lido course at Sand Valley, The Country Club at Brookline, Muirfield Village, Maidstone, Inverness Club, Prairie Dunes, Zac Blair's new Tree Farm in Aiken, S.C., Conway Farms outside Chicago (above, recently renovated by Jackson and Kahn), Calusa Pines and Sweetens Cove, to name just a few. And Stan Kahn always has a few special "pocket" items available as well.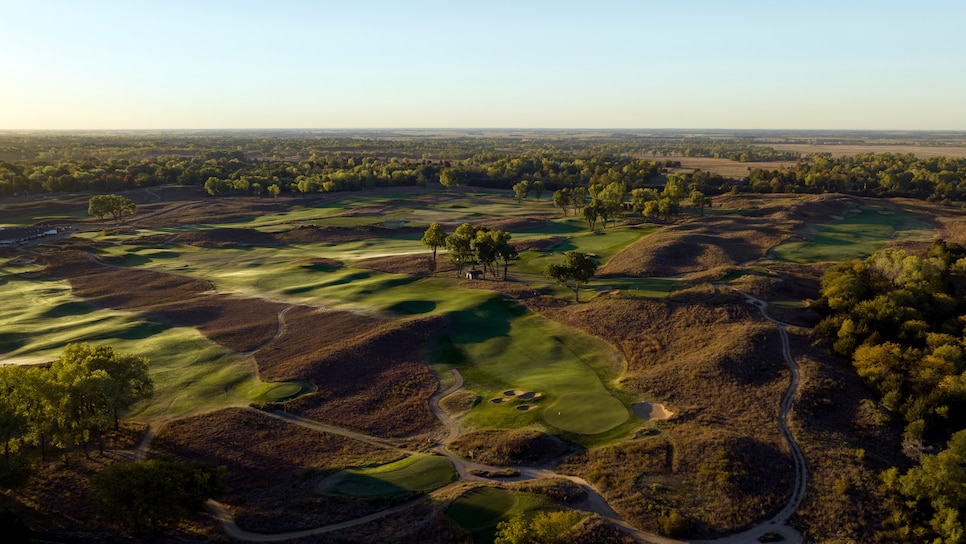 The Take a Swing ForeBatten auction offers rare golf opportunities and experiences for everyone. It's one place where a personal indulgence can offer deep rewards for others as the dream of playing elite courses with friends and attending rare events and getaways helps give hope to families suffering from juvenile Batten.