'Every Hole At'
Explore Prairie Dunes Country Club, one of golf's most underrated Golden Age gems, with our exclusive drone tour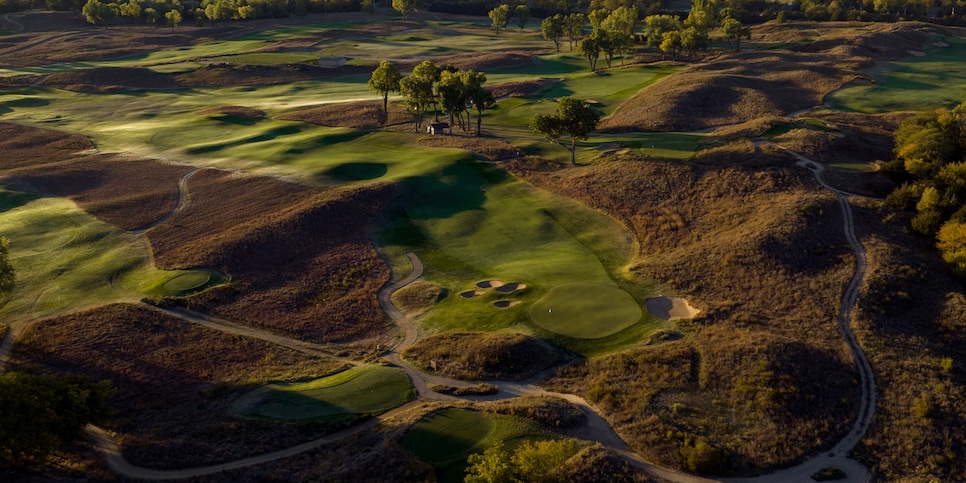 After Oklahoma banker Perry Maxwell staked out his first golf course, Dornick Hills, which he completed in 1923, he sailed to Scotland with the express purpose of studying the famed links of that country. When he returned to America, he expressed hope that he'd someday have an opportunity to create an American version of what he played in Scotland. He got that opportunity during the height of The Depression in the heart of America, building the nine-hole Prairie Dunes Country Club in glorious sand dunes northeast of Hutchinson, Kansas in 1938. Twenty years later, his son, J. Press Maxwell, would expand the course to 18 while preserving its links-like characteristics.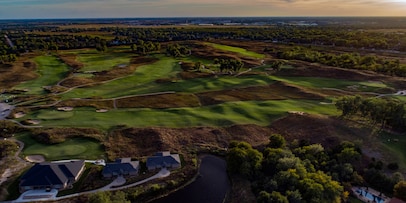 Prairie Dunes was the top nine-hole course in America for 20 years. By the time the club found funds to expand it to 18, original architect Perry Maxwell had passed away, but his son Press was able to add nine more holes seamlessly, putting three on the front nine and six on the back. He also replicated his father's great greens, which seem to break in three different directions. Prairie Dunes reflects all that is common in rural Kansas: sand dunes, prairie grasses, yucca plants, cottonwoods and constant wind.
View Course
I first stepped foot on Prairie Dunes in March 1973. Recently graduated from Nebraska, I drove down to Hutchinson one Saturday, walked into the pro shop, announced that I was a student of golf architecture and asked if I could walk the course. An elderly member overheard me and invited me to join him in a round, and for the next four hours I absorbed all I could of the design that, in those days, Golf Digest ranked as one of America's 100 Greatest Tests of Golf.
I've played and studied the course many times since and have watched it evolve yet remain faithful to the philosophies of both Maxwells. Fifty years after my first visit, I am delighted to be have been asked to script and narrate Every Hole at Prairie Dunes Country Club, to introduce new generations to this grand old American inland links.
Watch our Every Hole at Prairie Dunes Country Club video below: