1 / 9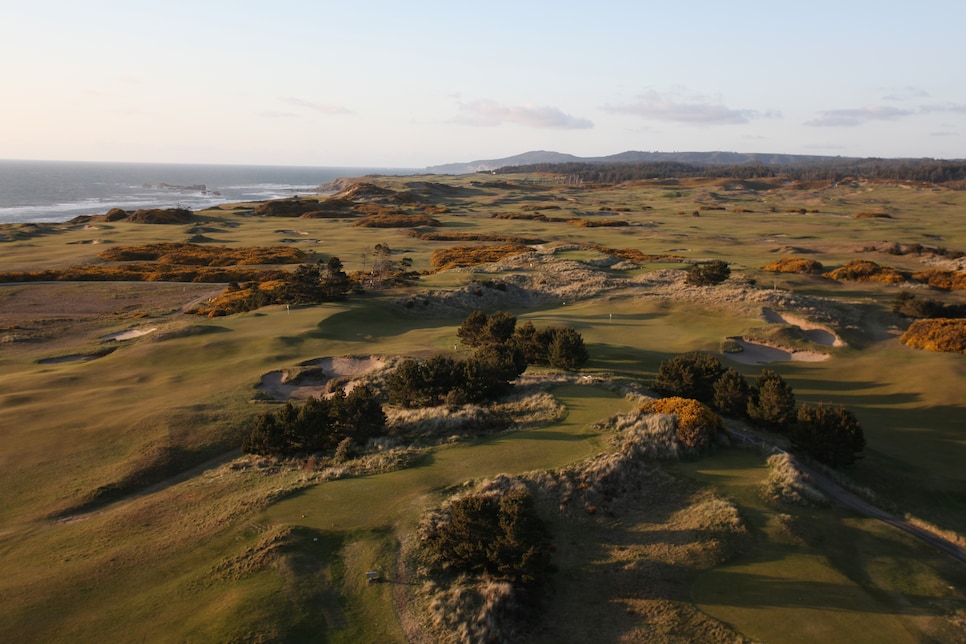 2 / 9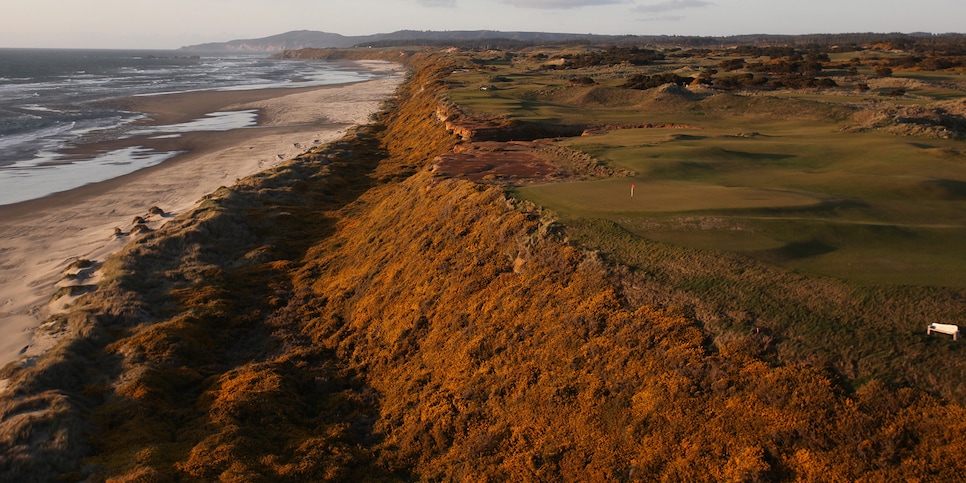 3 / 9
4 / 9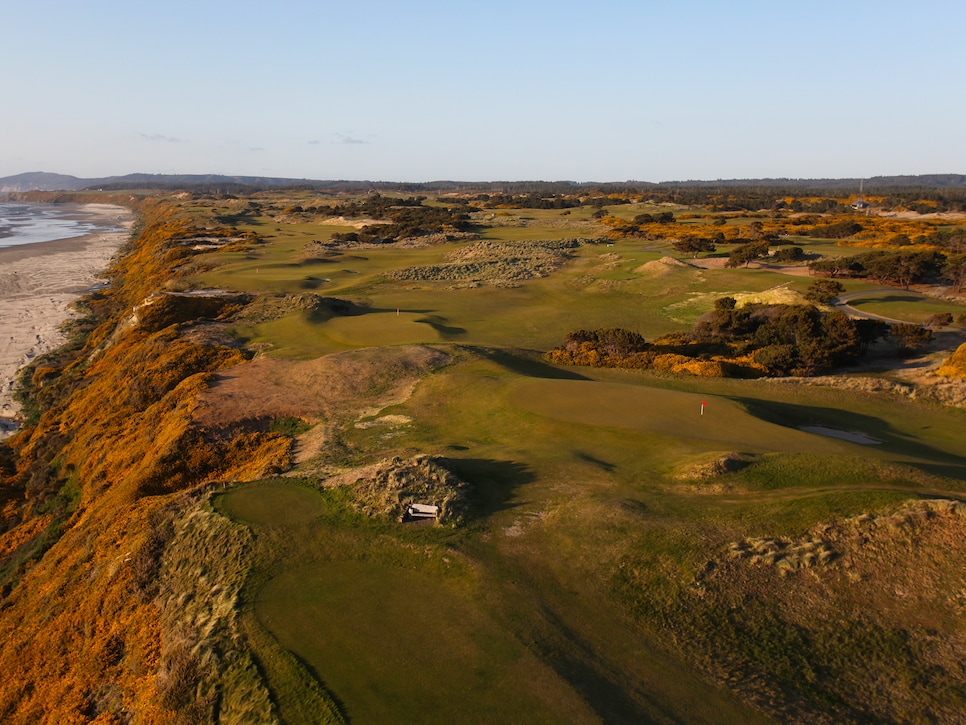 5 / 9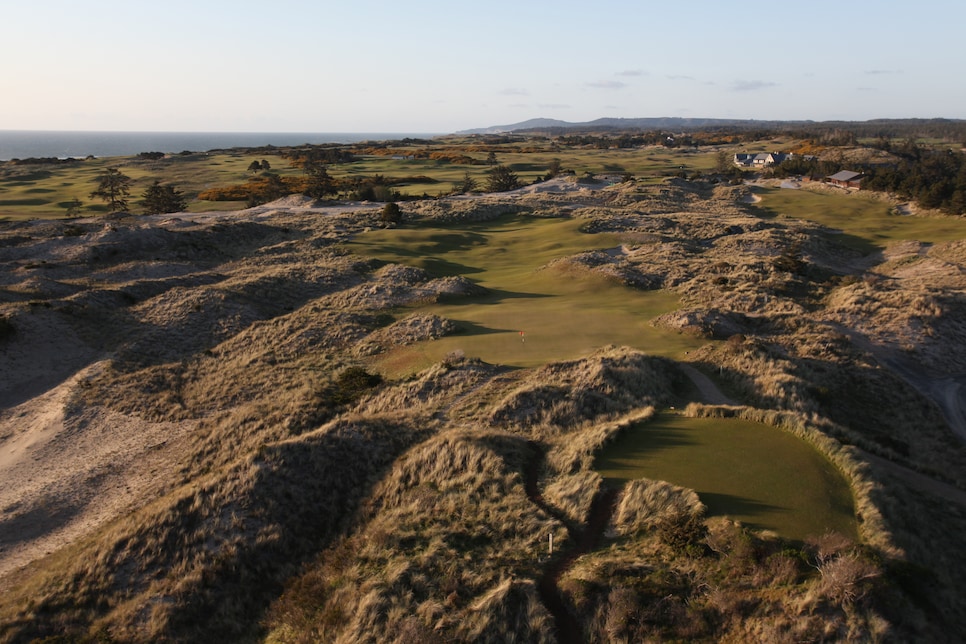 6 / 9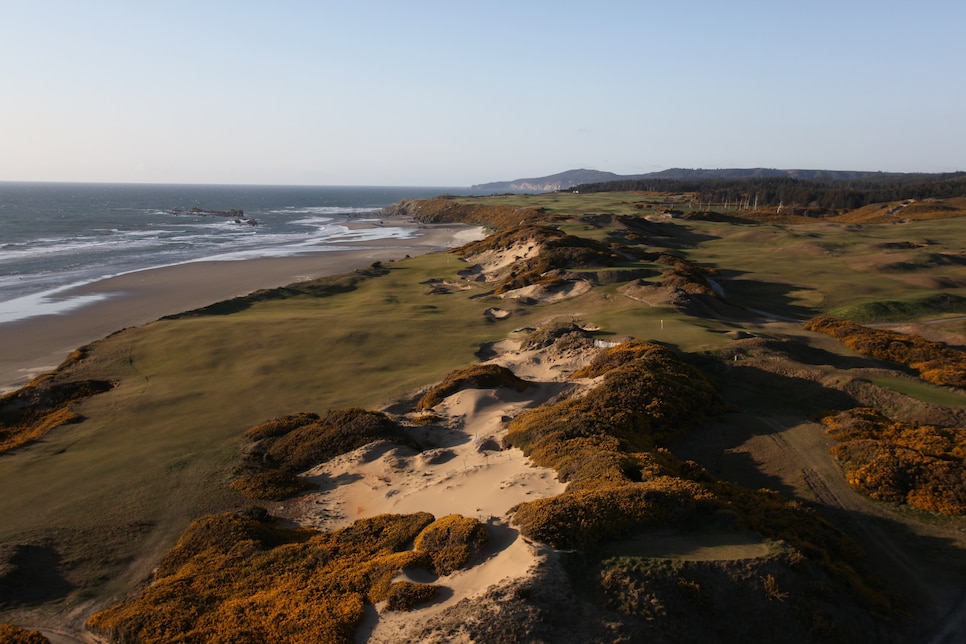 7 / 9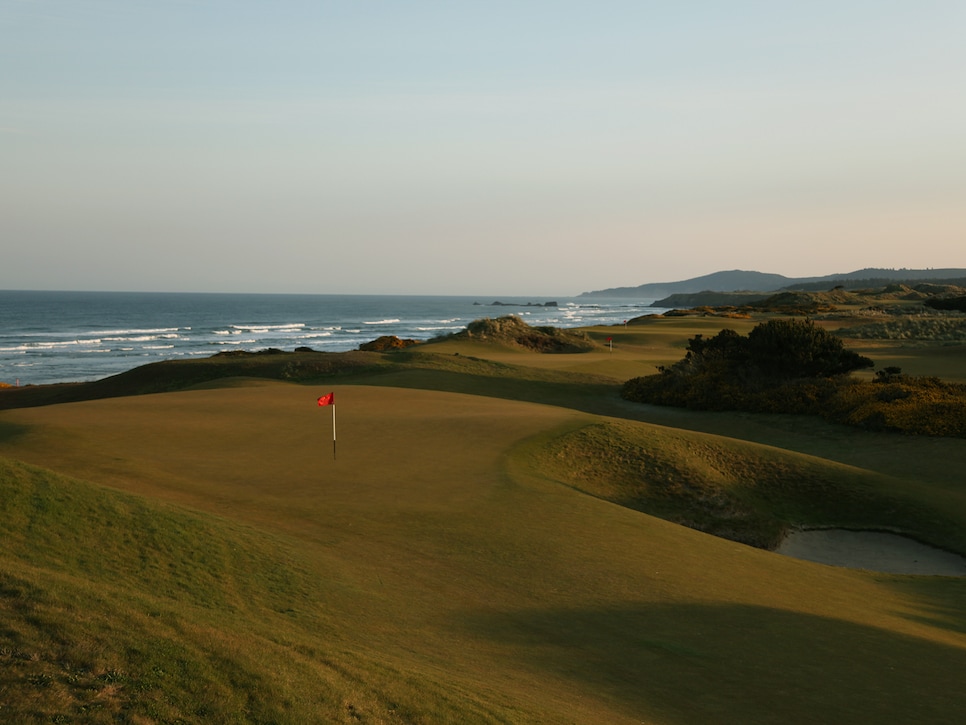 8 / 9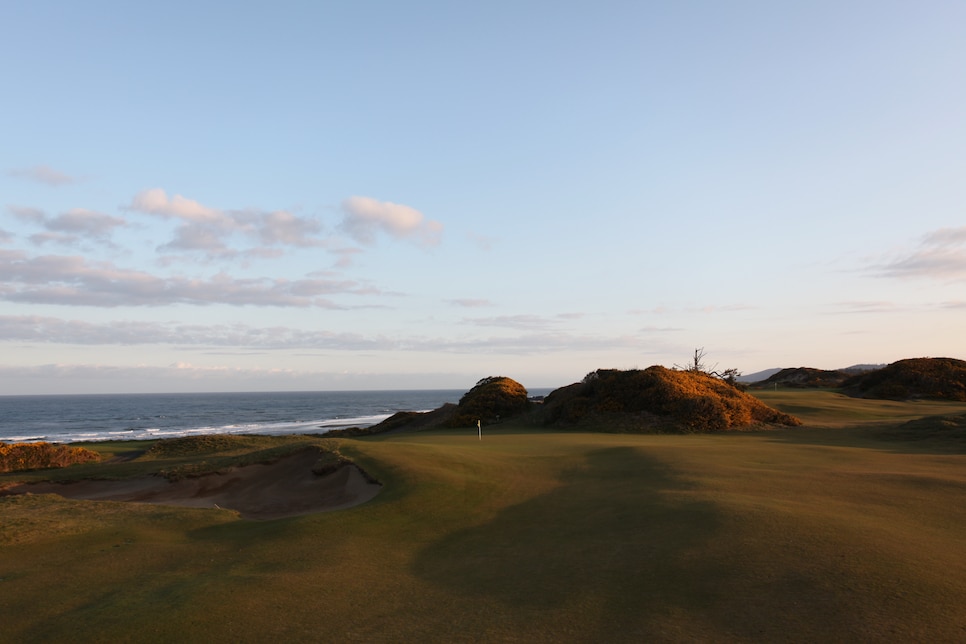 9 / 9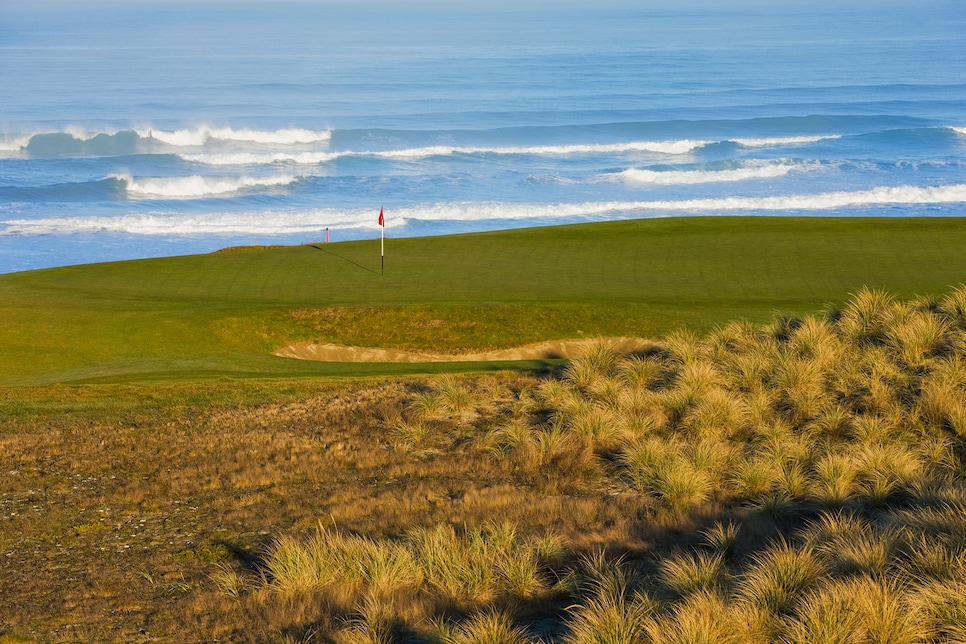 Wood Sabold/Courtesy of Bandon Dunes Golf Resort
Overview
Chicago recycled-products mogul Mike Keiser took a gamble when he chose then-tenderfoot architect David McLay Kidd to design a destination daily fee on the remote southwestern coastline of Oregon. But the design Kidd produced, faithful to the links-golf tenets of his native Scotland, proved so popular that today Keiser has a multiple-course resort at Bandon Dunes that rivals Pinehurst and the Monterey Peninsula—or perhaps exceeds them given that all fve Bandon courses are ranked on our 200 Greatest, four in the top 100. None of that would have happened if McLay Kidd hadn't produced a great first design that drew golfers into its orbit.
About
Designer
David McLay Kidd
Awards
100 Greatest: Ranked since 2001.
2023-'24 ranking: 40th.
Previous ranking: 37th.
Highest ranking: No. 28, 2005-'06, 2011-'12.
100 Greatest Public: Ranked since the inaugural edition in 2003.
Highest ranking: No. 5, 2011-'12.
2021-'22 ranking: No. 7.
Best in State: Ranked second, 2011-'22.
Panelists
Ratings from our panel of 1,900 course-ranking panelists
100 GREATEST/BEST IN STATE SCORES
Reviews
1 / 19
Review
"Bandon Dunes is a course for all adding an excitement of different terrains, but also fun for all golfers. The backdrop of the ocean makes you feel transported to another world of golf as it was supposed to be. The greens were true and fast."
Read More
2023
2 / 19
Review
"Very fun and a good test of golf in the wind, with nice views of the ocean"
Read More
2022
3 / 19
Review
"Probably no better golf resort destination. Course is challenging but fun; and ocean views are magnificent. They have removed a lot of gorse to make it more resort friendly and enjoyable experience."
Read More
2022
4 / 19
Review
"Nice to see Bandon again after Kidd did some tune ups for last year's US Am. Some good changes to the green site on 1, the driving area bunkers on 8, 9 and 14 requiring more strategic thought and execution than the original simpler paths. Still has a good share of great holes: 2,3,4, and 5 which is so unique, 11,12, and 15 which is maybe the most difficult hole on the whole property, 16 "
Read More
2021
5 / 19
Review
"One of the few true links courses in the United States. Some of the holes into the wind can be impossibly difficult, but then the downwind holes help to compensate. Great finish!"
Read More
2021
6 / 19
Review
"One of the best seaside links courses in the world."
Read More
2021
7 / 19
Review
"Bandon Dunes may be the most fun course at the resort. A great, fair layout on a fantastic piece of seaside land, gives an overall amazing experience."
Read More
2020
8 / 19
Review
"The most balanced and traditional of the links courses at Bandon Dunes Resort. Thus, used as primary course for U.S. Amateur and other major amateur championships at Bandon."
Read More
2020
9 / 19
Review
"Like most Bandon courses, the weather can impact the experience. It can go from remarkable to just really good!"
Read More
2020
10 / 19
Review
"Third best course at Bandon in my opinion. I believe the easiest of the 4 courses. Great course but not up to par with Pacific dunes."
Read More
2019
11 / 19
Review
"The original. This course deserves so much respect for starting the Bandon resort. The course and architecture might not be of the caliber of the other courses, but it's still outstanding. The property and land on the other hand only competes with Pacific Dunes. This is absolutely a US Top 100 course, just not the best at Bandon."
Read More
2018
12 / 19
Review
"What a golf experience this course is. Just can't say enough good things about this design. The entire facility is absolutely the best for your golf trip."
Read More
2018
13 / 19
Review
"It's the original design that spawned all the other course expansions on the property. Isn't overly intimidating and very fair, but you'll find yourself writing down bad numbers if you let your guard down. Excellent design and pure golf experience that should be enjoyed."
Read More
2018
14 / 19
Review
"Wonderful experience, cliffside along the Pacific on many of the holes. Can play the ball along the ground, which helps in windy conditions. This place is all about golf. Lodge accomodation above the pro shop is super convenient."
Read More
2018
15 / 19
Review
"The only aspect that keeps this from a 5 rating is its remote location. In my opinion, this is the best of the 4 big courses on the property. If you like wind, roll, sand, water views, and shot challenges, this is the course for you."
Read More
2018
16 / 19
Review
"Couldn't ask for more, beautiful surroundings, amazing holes. A required destination for all true golf lovers—do your best to to reserve a tee time."
Read More
2018
17 / 19
Review
"A terrific design with views of the Pacific from many holes. There are some really awe inspiring shots. The caddie-only requirement really allows you to appreciate the course and the setting. One of the top courses in the US."
Read More
2018
18 / 19
Review
"Such a special experience being at Bandon. Amazing facilities, course, lodging, staff—really the whole package."
Read More
2018
19 / 19
Review
"Original course at the resort. Great links test on the Pacific Ocean. After the round, grab something to eat the Bandon Dunes restaurant inside The Lodge. McKee's Pub is also a great option, with traditional pub fare (get the meatloaf!). "
Read More
2018
Readers
Collection of reviews from our readers
There are no reader ratings yet
Reviews
There are no readers reviews yet. Be the first to write a review.