Prairie Dunes Country Club
Hutchinson, KS • Private
1 / 5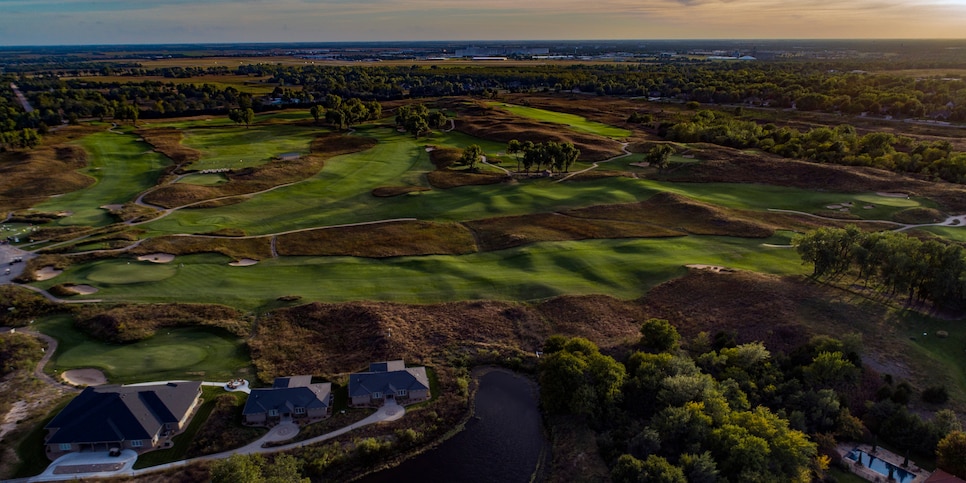 Andy Johnson/The Fried Egg
2 / 5
Andy Johnson/The Fried Egg
3 / 5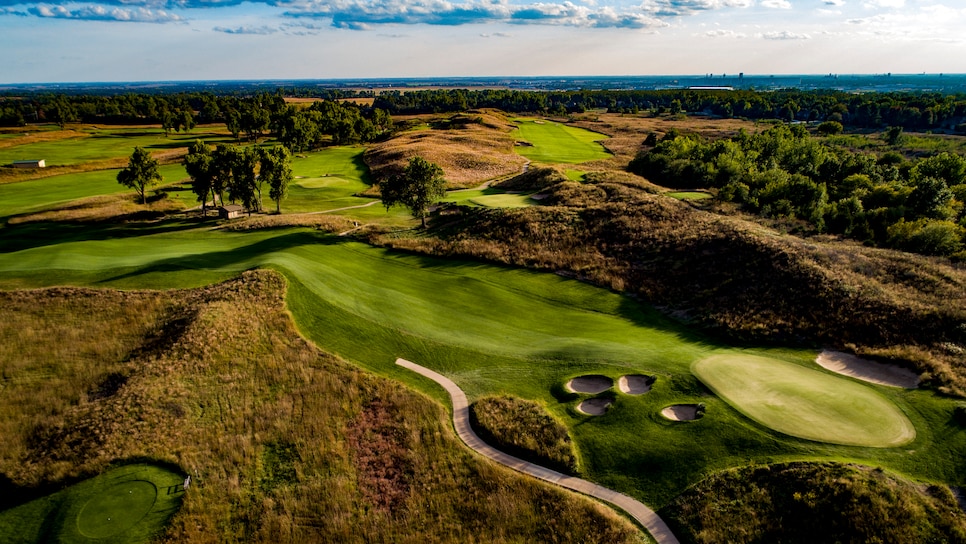 Andy Johnson/The Fried Egg
4 / 5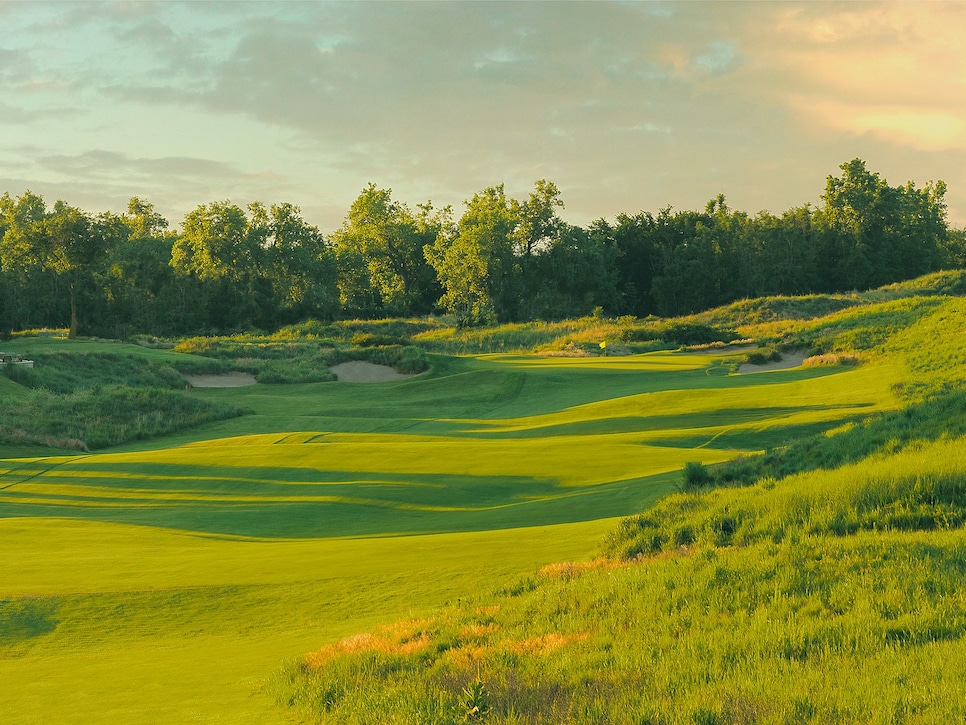 5 / 5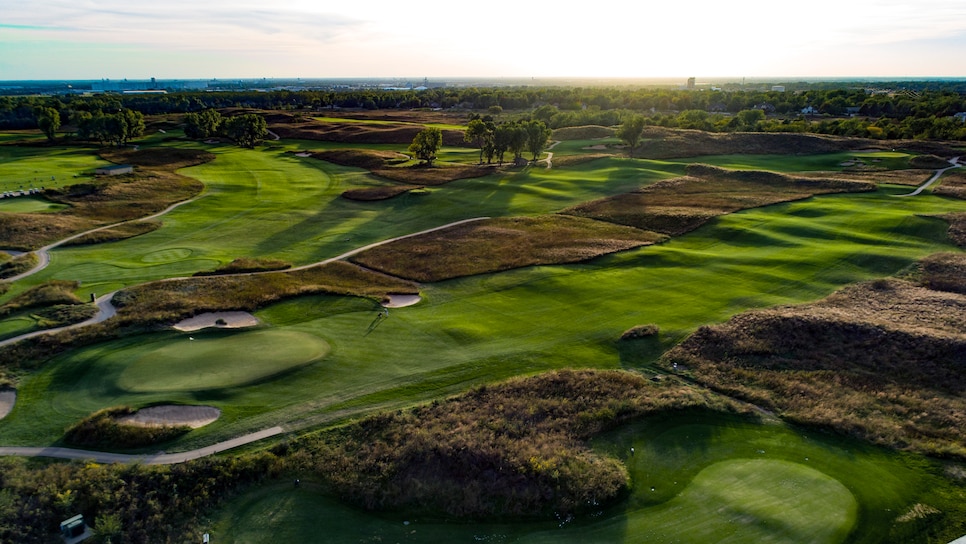 Andy Johnson/The Fried Egg
Overview
Prairie Dunes was the top nine-hole course in America for 20 years. By the time the club found funds to expand it to 18, original architect Perry Maxwell had passed away, but his son Press was able to add nine more holes seamlessly in the 1950s, putting three on the front nine and six on the back. He also replicated his father's great greens, which seem to break in three different directions. Prairie Dunes reflects all that is common in rural Kansas: sand dunes, prairie grasses, yucca plants, cottonwoods and constant wind.
About
Designer
Perry Maxwell, ASGCA/Press Maxwell, ASGCA
Awards
100 Greatest: Ranked since 1969.
2023-'24 ranking: 23rd.
Previous ranking: 25th.
Highest ranking: No. 13, 1999-2000.
Best in State: Ranked first since 1985. Ranked inside the top 5 since 1977.
Current ranking: First.
Watch our exclusive drone tour
Panelists
Ratings from our panel of 1,900 course-ranking panelists
100 GREATEST/BEST IN STATE SCORES
Reviews
1 / 7
Review
"Tremendous character hole to hole as all 18 seem to be very different from one another. Equal challenge for accuracy off the tee, iron game precision, and short game touch. Very firm playing conditions! Easy to see some similarities between the green complexes here and at Augusta National, Bobby Jones had Maxwell rebuild the greens at Augusta National in the late 1930's and its evident at this place from what I've seen from attending the Masters several times. Really fun course to play that varies greatly based on wind affecting how easy or difficult all shots are. Design Variety suffers a bit because all par 3's are somewhat similar in the club required based on wind, slope, and run out....and the par 5's are all very reachable in 2."
Read More
2022
2 / 7
Review
"Firm course with run out. Green complexes near perfection with lightning quick pure rolls requiring incoming shot control. Similar uphill par 3 and similar downhill par 3. Course flow is solid given the prevailing winds."
Read More
2022
3 / 7
Review
"Prairie Dunes is everything you've read and heard. This Maxwell layout is one-of-a-kind, and worth seeking out for anyone passionate about golf and golf course architecture. Pictures and print don't do this place justice. It's a remarkable site, with constantly moving terrain, a shockingly amount of elevation changes. Perry and Press created something that is very, very rarely seen in a golf course. One that is challenging, memorable, and fun. In many cases, the greats are difficult to the point of exhaustion… but not here. This is one where most everyone cannot wait to come back."
Read More
2022
4 / 7
Review
"Prairie Dunes is a joy to play. The course provides enough width to find different angles to attack holes, and the prevailing wind combined with the firm and fast conditions provide an interesting challenge. The greens are contoured in a subtle way, adding to the interest, and are firm yet receptive. The holes are distinct, as the course moves through different parts of the property. The contrast and "layers" provided by the native areas is another enjoyable feature, and provides a lot of visual enjoyment."
Read More
2022
5 / 7
Review
"Can be overly difficult when the wind blows and the greens are firm. Otherwise a classic golden age course- easy to differentiate between the original 9 and the later additions."
Read More
2020
6 / 7
Review
"One of the great places to play. As fun as it gets. The greens may be some of the toughest you will find anywhere."
Read More
2018
7 / 7
Review
"One of the best courses in the mid west. There really are rolling dunes in Kansas and the course routing makes great use of them. The greens are tough and often hard to hit and hold. It has the feel and atmosphere of a classic course with lots of memorability."
Read More
2018
Readers
Collection of reviews from our readers
There are no reader ratings yet
Reviews
There are no readers reviews yet. Be the first to write a review.