1 / 5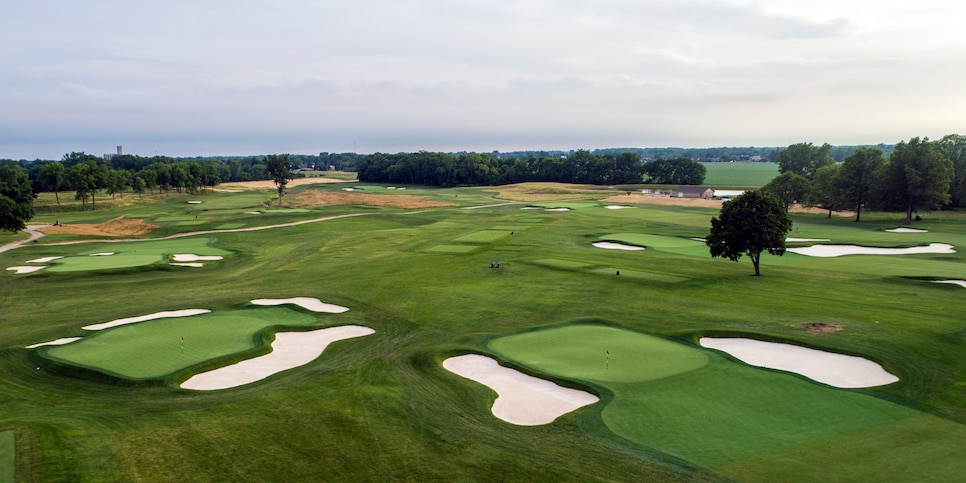 Andy Johnson/The Fried Egg
2 / 5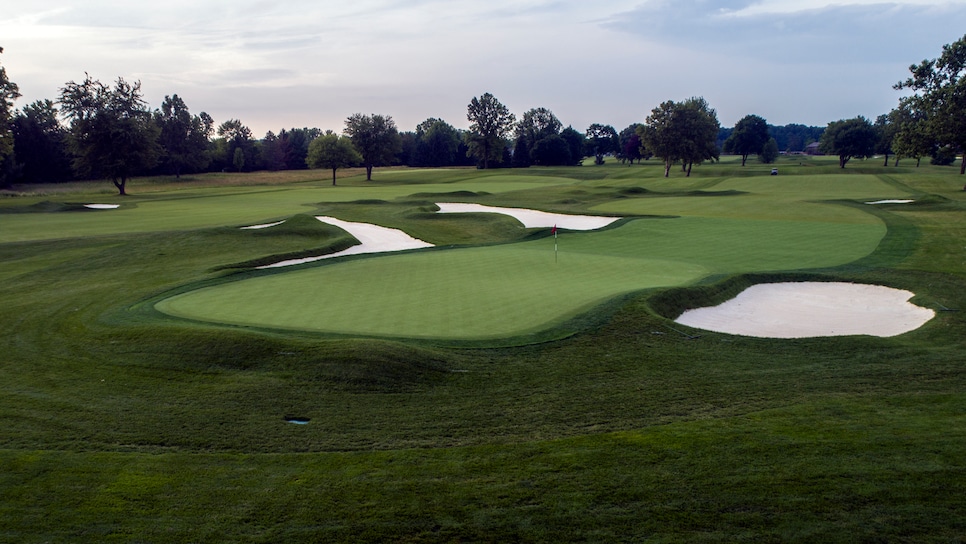 Andy Johnson/The Fried Egg
3 / 5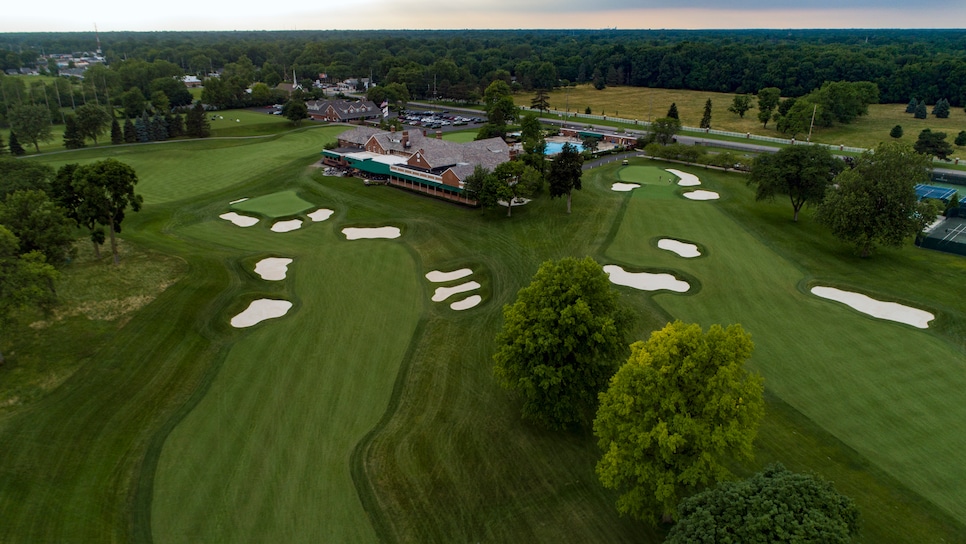 Andy Johnson/The Fried Egg
4 / 5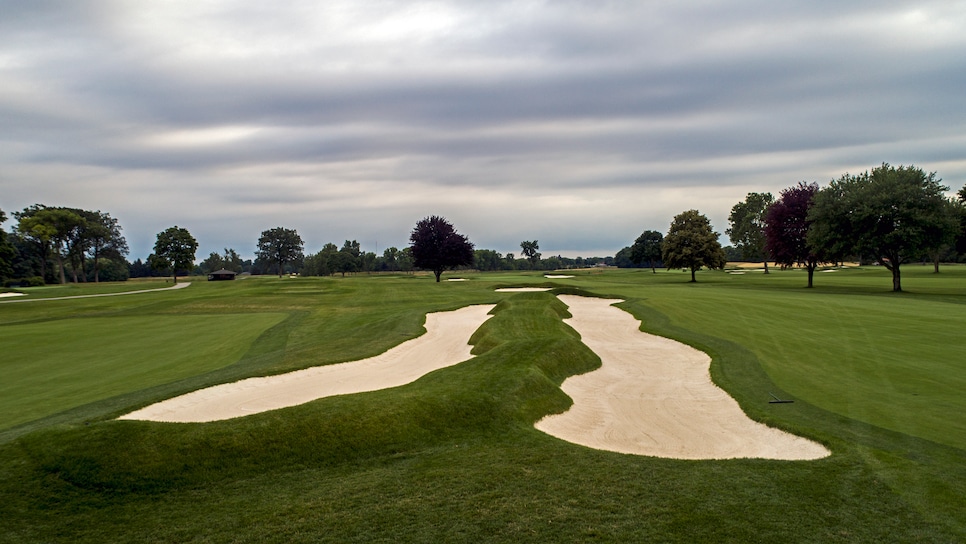 Andy Johnson/The Fried Egg
5 / 5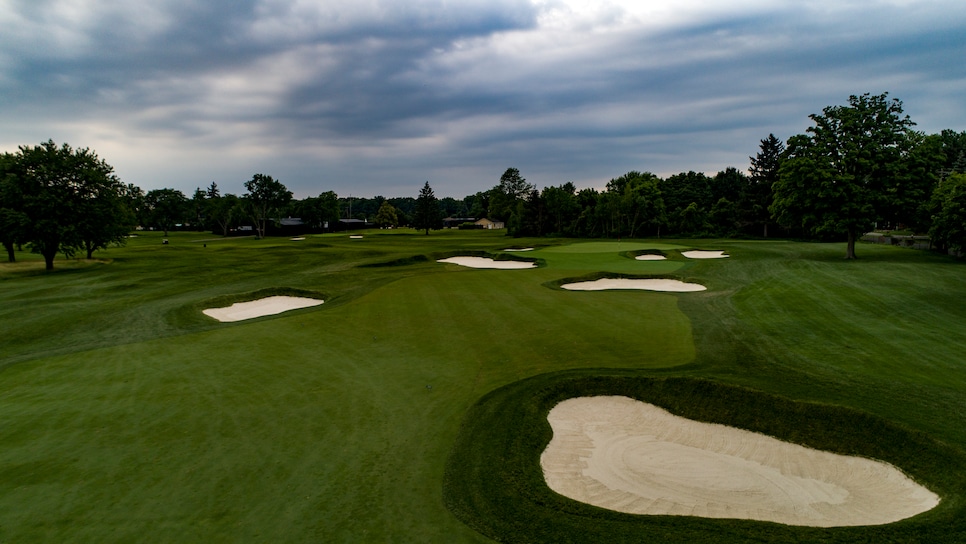 Andy Johnson/The Fried Egg
Overview
Inverness is considered a classic Donald Ross design. In truth, it's one of his best remodeling jobs. Some Ross fans were outraged when the course was radically altered by George and Tom Fazio in preparation for the 1979 U.S. Open. The uncle-nephew duo eliminated four holes (including the famous dogleg par-4 seventh), combined two holes to make the par-5 eighth and created three modern holes on newly acquired land. In 2018, golf architect Andrew Green replaced the Fazio holes with new ones more in the Ross style, relocated greens on two other holes and added new back tees everywhere.
About
Designer
Donald Ross/(R) Andrew Green
Awards
100 Greatest: Ranked since the inaugural edition in 1969.
2023-'24 ranking: 58th.
Previous ranking: 65th.
Highest ranking: No. 17, 2003-'04.
Best in State: Ranked first, 2003. Ranked inside the top 5, 1979, 1987-2016, 2019-'24. Ranked inside the top 10, 1983-'85, 2017-'18.
2023-'24 ranking: 4th.
Panelists
Ratings from our panel of 1,900 course-ranking panelists
100 GREATEST/BEST IN STATE SCORES
Reviews
1 / 11
Review
"Good Ross Course, some very good holes however the back 9 is a bit repetitive with back "
Read More
2022
2 / 11
Review
"Well thought out restoration by Andrew Green, bunkering and green complexes seemingly take you back in time....greens are now large yet challenging w/ the Donald Ross undulations and the bunkers are difficult yet fair w/ the restored faces and slopes. Tree removal opens up views and sight lines, amazing the difference the last time I was here for the 1993 PGA where the course was densely forested and now is almost wide open w/ few trees. Unique course overall in that there are only three par 3's and two par 5's. Holes 2 thru 5 are all new holes from what Fazio changed of the original Ross layout in the 1970's, also was told the green at #8 was markedly changed during the restoration. The restoration allows for some monster par 4's, including 2,4,7,14, "
Read More
2022
3 / 11
Review
"Some of the most challenging par 4s I have ever played in my life. The layout was amazing. The course made you think about placement of shots in order to score. Recommend taking caddies and enjoy the walk throughout the day."
Read More
2021
4 / 11
Review
"When you stand on the first tee and look out over the shared fairway of the 1st and 10th holes, you just think wow this place is special. And it just gets better from there. Andrew Green took what was a great Donald Ross design and made it better. The new holes feel like they were always part of the design."
Read More
2021
5 / 11
Review
"This is the most challenging course I have evaluated so far, bordering being unfair in certain spots. There are three holes (#6, 13 "
Read More
2020
6 / 11
Review
"An awesome golf course. The redesign is true to the original design of the course. The history of the course is amazing and the veranda overlooking 18 is one of the coolest places in golf."
Read More
2020
7 / 11
Review
"Tough, championship course where the design variety should be better."
Read More
2019
8 / 11
Review
"Recent renovation/redesign brings Inverness back to a championship venue for the modern game. Service and apparel are outstanding with the Inverness Ale in the pro shop bringing an extra touch."
Read More
2018
9 / 11
Review
"Superior course steeped in tradition, but bring your A-game."
Read More
2018
10 / 11
Review
"Classic Donald Ross course with lots of history. Very difficult but very memorable. One of early gems in America."
Read More
2018
11 / 11
Review
"Classic club with classic design."
Read More
2018
Readers
Collection of reviews from our readers
There are no reader ratings yet
Reviews
There are no readers reviews yet. Be the first to write a review.