At long last, the LIV list is live. The challenger to the PGA Tour's hegemony over elite professional golf publicized its initial participants on Tuesday evening, releasing 42 names that are set to tee it up in the upstart circuit's inaugural event next week outside of London. Included are: players we knew were going, players we suspected might be going, players we never really heard about but make a ton of sense, players who are complete surprises, and one generational superstar who flip-flopped seemingly at the last minute. Here's our best crack at categorizing each of the 42 players set to tee it up at Centurion Golf Club next Thursday, exploring why they might've made the choice that they did and forecasting what happens next.
Sergio Garcia, Richard Bland, Ian Poulter, Martin Kaymer, Lee Westwood, Kevin Na, Graeme McDowell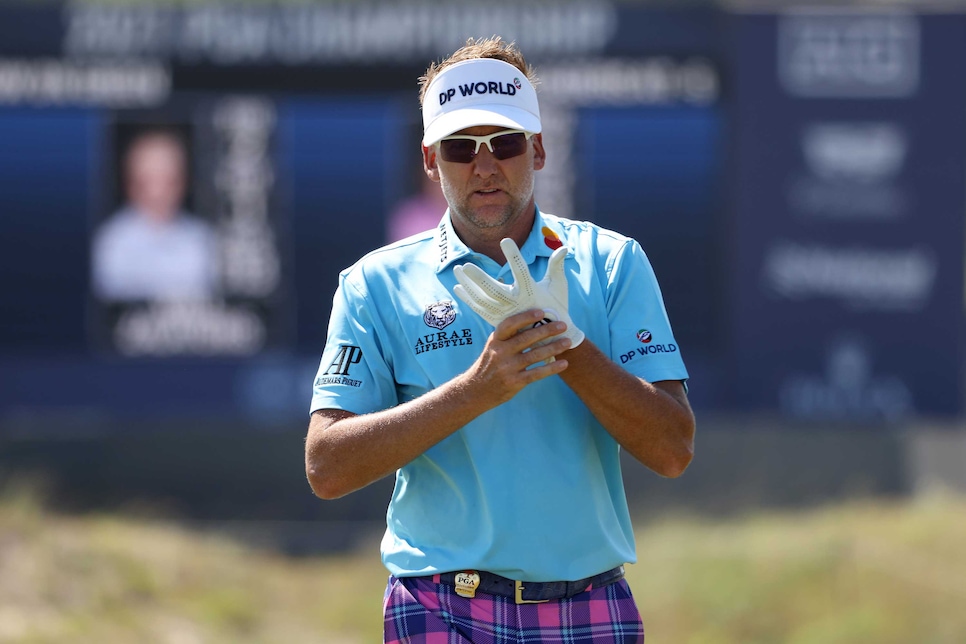 Each of these guys essentially told us they were making the leap—Westwood and Bland were the most open in public about their choice, while Sergio spilled the beans in a heated exchange with a rules official last month. The average age of these seven is 43.3 years old, and each know that their best days as top-flight contenders are in the rearview mirror … and getting smaller and smaller in that mirror. Garcia, Poulter, Kaymer, McDowell and Westwood are putting any future Ryder Cup captaincy roles in danger, but they likely believe such that A) such a ban would not hold up in court or B) the Ryder Cup/major championship ecosystem will back off any hardline stance and learn to exist in a world with both the PGA/DP World Tour and LIV Golf Investments. In that sense, it's a long-term bet for them, with a healthy financial reward even if they don't get everything they want. McDowell has been closely linked with LIV since the beginning and is one of the only big names playing in the Asian Tour Invitational Series event in England this week. Bland is an especially interesting case: he's shot to relevance in his (very) late 40s and, results-wise, he's playing the best golf of his life, but he knows it likely won't last much longer. And for a guy who oscillated between the lower levels of the European Tour and the Challenge Tour for two-plus decades, this is an opportunity to parlay a year-ish of solid play into multiple guaranteed millions of dollars. Na (who has won more than $37 million in career earnings on the PGA Tour) pushed hard to get a pick for the last year's Ryder Cup team, didn't get it, and might figure that he'll never quite crack that elite tier of American professional golf. Plus, he telegraphed the move when he inked an endorsement deal with Golf Saudi earlier this year.
The in-their-prime (ish) DP Worlders
Laurie Canter, Justin Harding, Sam Horsfield, Pablo Larrazabal, Adrian Otaegui, JC Ritchie, Bernd Wiesberger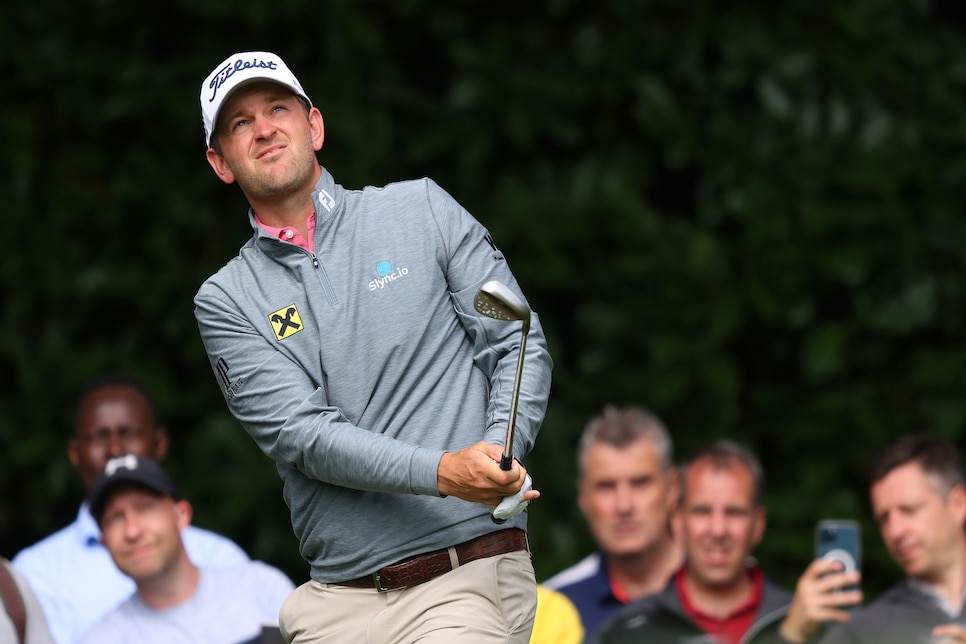 The PGA Tour has become a much, much richer offering over the last 10 years, but the DP World Tour (formerly European Tour) has lagged considerably behind. And the Old World Circuit seems to have less leverage than ever on the global golf stage; it has acted in lockstep with the PGA Tour throughout this process, aligning itself with its richer American counterpart in an effort to fend off the challengers. The PGA Tour can make a compelling case to players that they can earn absurd heaps of cash by staying, but the DP World Tour cannot, and that puts guys like these in an interesting spot. Each of these five are in the prime-ish of their career, and each have been among the better players on the DP World Tour of late … but none have turned that success into a PGA Tour card. That's going to be especially costly beginning in August, when the DP World Tour loses its minimum-points threshold from the Official World Golf Ranking. That's expected to weaken the DP World Tour's standing in the rankings, and guys like Larrazabal, who have been able to hang inside the top 100 with the semi-frequent high finish in Europe, could well see their ranking drop considerably. So they're now faced with a choice: stay on the DP World Tour, playing for $2 million purses in full-field events, or make the jump and play for $25 million to be split 48 ways. The DP World Tour declined to comment on the LIV list on Tuesday night, as did the PGA Tour. It'll be fascinating to see how CEO Keith Pelley and his tour reacts given their seeming lack of leverage.
The better players from the weaker tours
Oliver Bekker, Hennie du Plessis, Sadom Kaewkanjana, Sihwan Kim, Phachara Khongwatmai, Ryosuka Kinoshita, Jinichiro Kozuma, Jediah Morgan, Shaun Norris, Hideto Tanihara, Scott Vincent, Blake Windred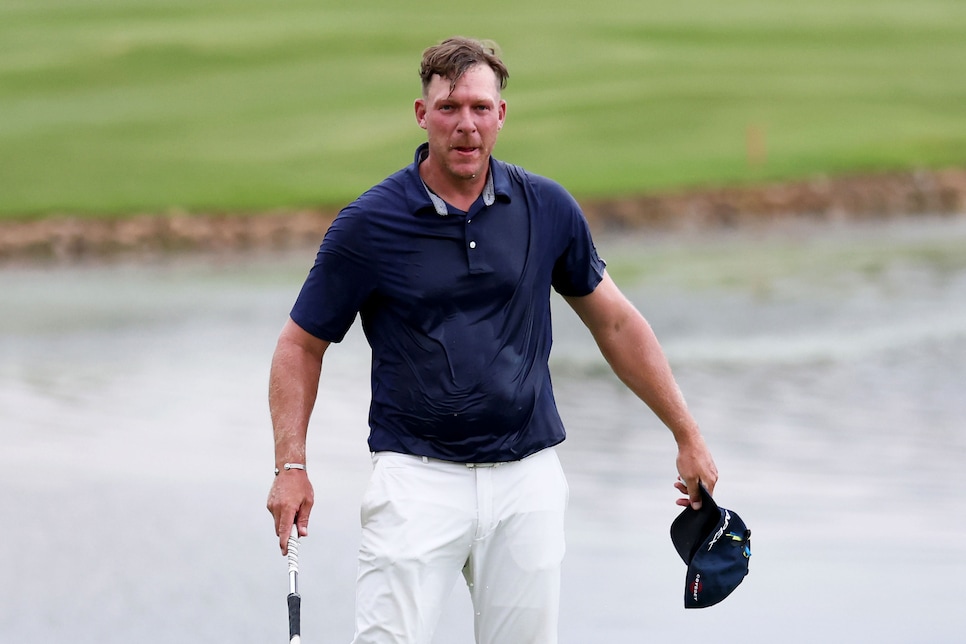 You might think of professional golf as a three-or-four tour ecosystem, but it's a large world out there, and the vast majority of it isn't private jets and courtesy cars. This bunch has been grinding away on various regional tours for the majority of their professional lives, clawing for modest sums of cash … and along comes an entity promising to double or triple or quadruple their career earnings with just a couple of strong finishes. These guys won't attract many American eyeballs but it's hard to fault their reasoning for giving themselves a go. If they get banned from the Sunshine Tour, to cherry pick an example, that's a risk they are willing to take in order for a life-changing sum.
The amateurs/youngin's/not-yet-established
Ratchanon Chatananuwat, Andy Ogletree, Turk Pettit, James Piot, David Puig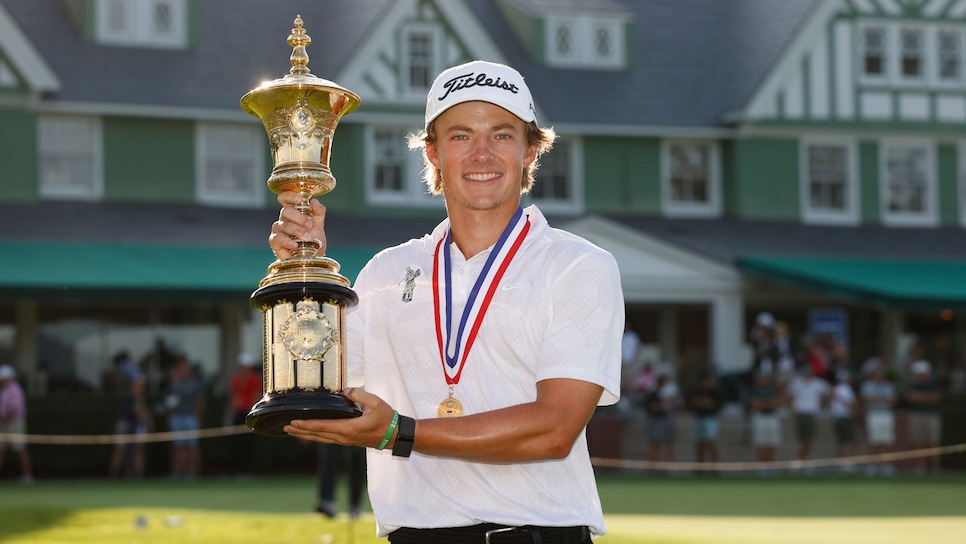 Chatananuwat, 15, is the No. 8 amateur in the world and the youngest winner of an event on an OWGR-sanctioned tour. Ogletree won the 2019 U.S. Amateur at Pinehurst but has yet to have any success at all on the professional level. Turk Pettit won the 2021 NCAA individual crown but has also struggled to find footing as a pro, though it's early. James Piot is the reigning U.S. Amateur champ who just turned pro last week after a senior season that fizzled. Spain's David Puig is No. 9 in the amateur rankings and currently competing for Arizona State at the NCAA championships. Chatananuwat and Puig will likely be playing as amateurs, though they can still be compensated through NIL deals, which Pettit, Ogletree and Piot will be cashing checks. Zoom out a bit, and none of these fives have a PGA or even a European Tour card, so any potential sanctioning of members from those tours won't impact them. This is a chance to play against stronger fields than they'd get to anywhere else with little risk of damaging their future career.
The fresh-start, what-else-am-i-gonna-do crowd
Oliver Fisher, Chase Koepka, Wade Ormsby, Peter Uihlein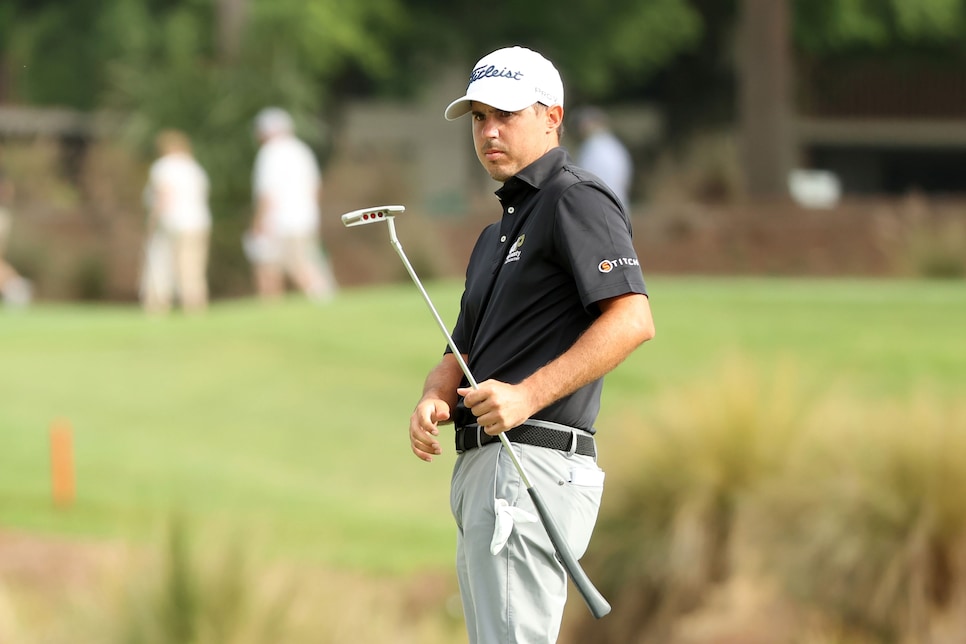 Fisher, a 33-year-old Englishman, is ranked No. 979 in the world and at risk of losing his DP World Tour playing privileges. Chase Koepka has received a bunch of sponsor's invites because of his last name but has not done much with them. Ormsby is outside the top 250 and creeping toward his mid-40s. Uihlein, a 32-year-old former can't-miss Oklahoma State kid and top-ranked amateur, is in no-man's land between the PGA Tour and Korn Ferry Tour and not playing particularly well on either. This event throws a bone to guys like these whose careers are sputtering in neutral.
The competitive, international PGA Tour players
Branden Grace, Matt Jones, Louis Oosthuizen, Charl Schwartzel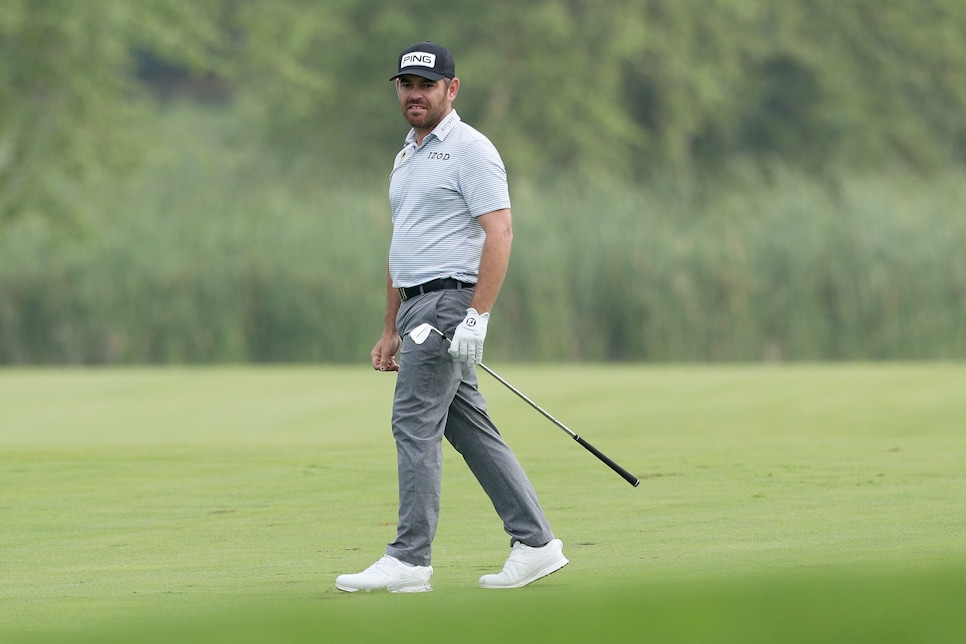 The South African contingent has long been rumored to be ready to make the jump—Grace is 34 and no longer the Presidents Cup stalwart of his younger years, Oostuizen will turn 40 later this year and has long given the impression that spending time on his farm and riding his tractor with his kids, is more important than any golf event. Schwartzel, while still very much competitive, likely isn't winning many more tournaments of consequence. These guys likely view LIV as an opportunity to play less golf, for more money, which would allow them more time to spend back home or with their families. Jones is a bit of a surprise given he's firmly inside the top 100 of the World Ranking, but he's also north of 40 and has the Australian connection with Greg Norman. Saying goodbye to these won't crush the PGA Tour, but they're notable names that are still good enough to compete on the best tour in the world.
The in-their-prime PGA Tour players
Talor Gooch, Hudson Swafford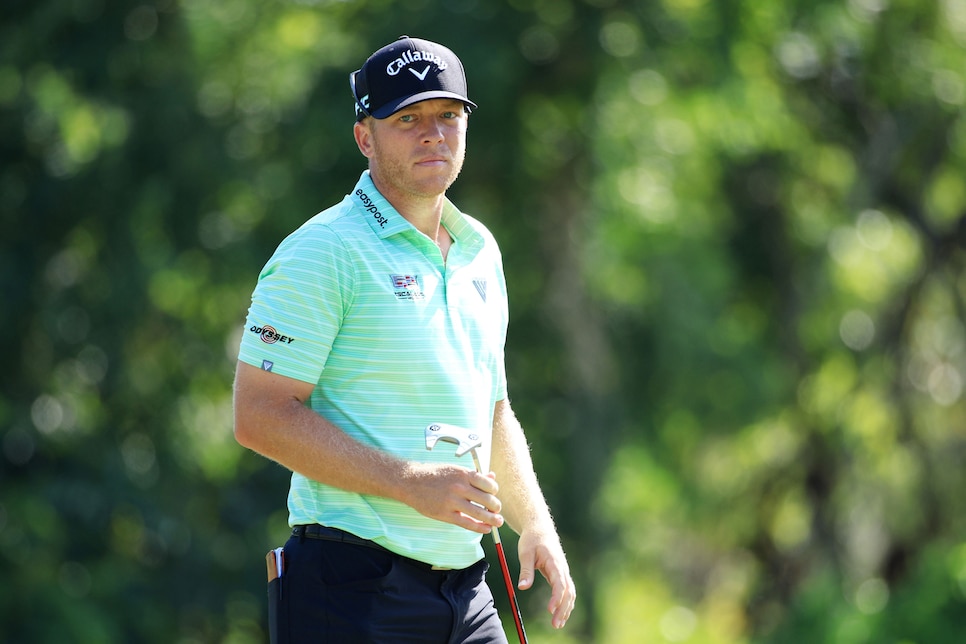 When this list was eventually released, these were the types of names I scanned for first: not-old, not-struggling PGA Tour players in the height of their careers. Gooch, 30, is a legitimate shock; he'd just begun to establish himself as a top-50 player in the world, and that comes with a bunch of spoils—spots in all the majors, more money from sponsors, better chance at the FedEx cash, the ability to hand-pick your own schedule … and then he jumps. A curious one for sure. He either believes any ban from the PGA Tour won't hold up in the courts or that he's good enough to earn his card back through Q-School/Korn Ferry if it comes to that. (Or, and don't rule out this possibility, this Oklahoma kid can't take his eyes off all those zeros in the check he's getting). Swafford has won twice in the last 21 months and would seem to be living a rather comfortable life on the PGA Tour, but there is always the opportunity for more.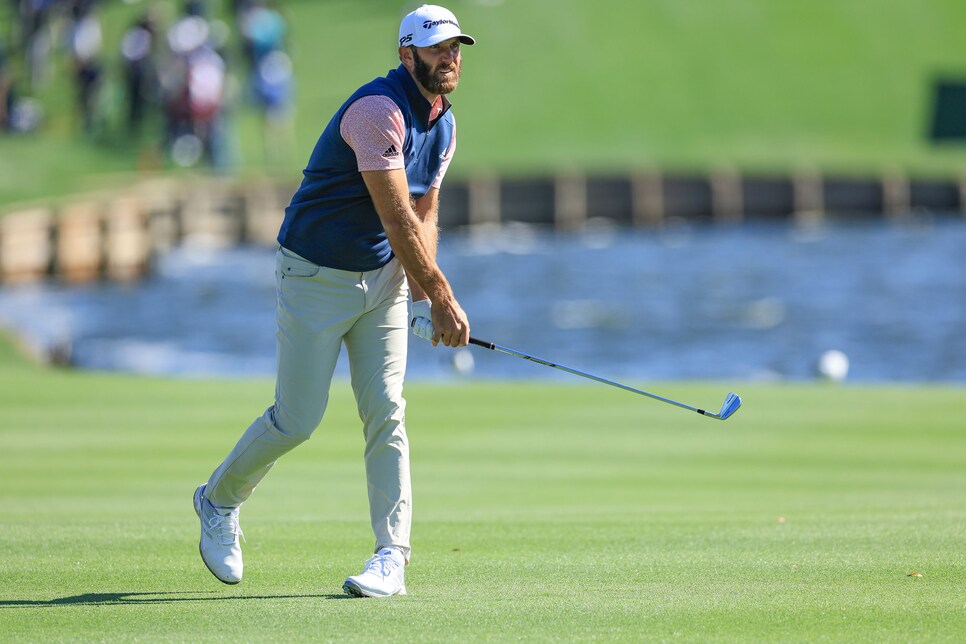 DJ had been rumored to be involved with this from the start, but he seemed to plant his flag in the Ponte Vedra corner when he released a pro-PGA Tour statement in February. But then he turned up to the PGA Championship at Southern Hills singing a different tune, talking vaguely about how competition betters golf and how he's looking forward to seeing how everything plays out. There's a good chance LIV's delay in releasing this list is because they still hadn't secured Johnson's signature, but now they have their guy, and the statement Johnson's agent gave told you everything you needed to know: "Dustin's been contemplating this for the past two years and decided it was in his and his family's best interest to pursue it," David Winkle said. "He's never had any issue w/PGA Tour and is grateful for all it's given him but in the end felt this was too compelling to pass up." Translation: I've done a ton on the PGA Tour, but I want the money. DJ has long been open about how small his circle is and how he doesn't really care about anyone outside of it. The drawbacks to this decision—how it might impact his reputation or legacy on the PGA Tour—weren't big enough to dissuade him from jumping. He tends to view things devoid of context, which is a huge asset to his golf game, and for him this was a question of more money versus less money. And he took more.
The names that aren't there
LIV released 42 names, with five more to be filled based on the results of this week's Asian Tour event, which leaves one spot available for … well, we don't know for sure, but you have to think it's Phil Mickelson. Despite all the noise after his interview with Alan Shipnuck dropped, Mickelson never wavered from his pro-LIV stance and his apology read more like a mea culpa to his Saudi backers than to the PGA Tour. It's telling that in the midst of his hiatus, his representatives felt the need to clarify that he'd applied for a release to play in the LIV event, which suggests his plans and his allegiances have never changed. Don't be surprised in the slightest if his playing becomes official in the coming days.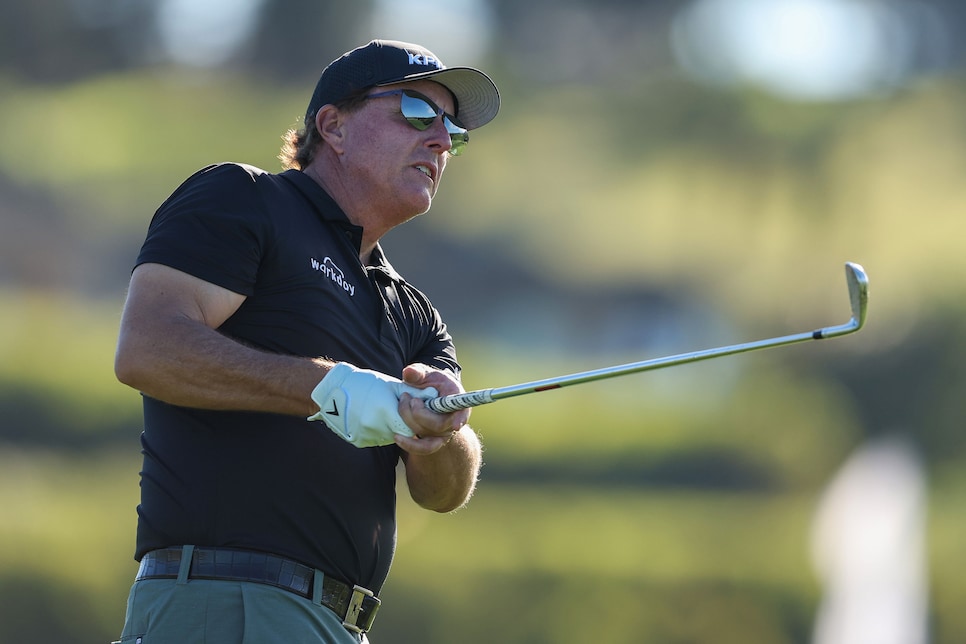 As far as the countless other notable names not on this list—just because they're not playing in London doesn't mean they're not interested or planning to play in LIV events. There are dozens of players who have not ruled this out—for so many of these guys, loyalty to the PGA Tour and morality-based decisions take a back seat to money and self-interest, and we say that without judgment—but merely want to wait and see what happens to the guys who jump first before they make their call.
The PGA Tour will not discipline players until they actually stick a tee in the ground at the first LIV event, and the action they take—and how it holds up to an inevitable legal challenge—will go a long way in determining the future landscape of professional golf. Do not underestimate the power of unlimited money being doled out by an entity whose motivation runs far deeper than bottom-line profit.