News & Tours
In response to LIV Golf threat PGA Tour U changes eligibility for college stars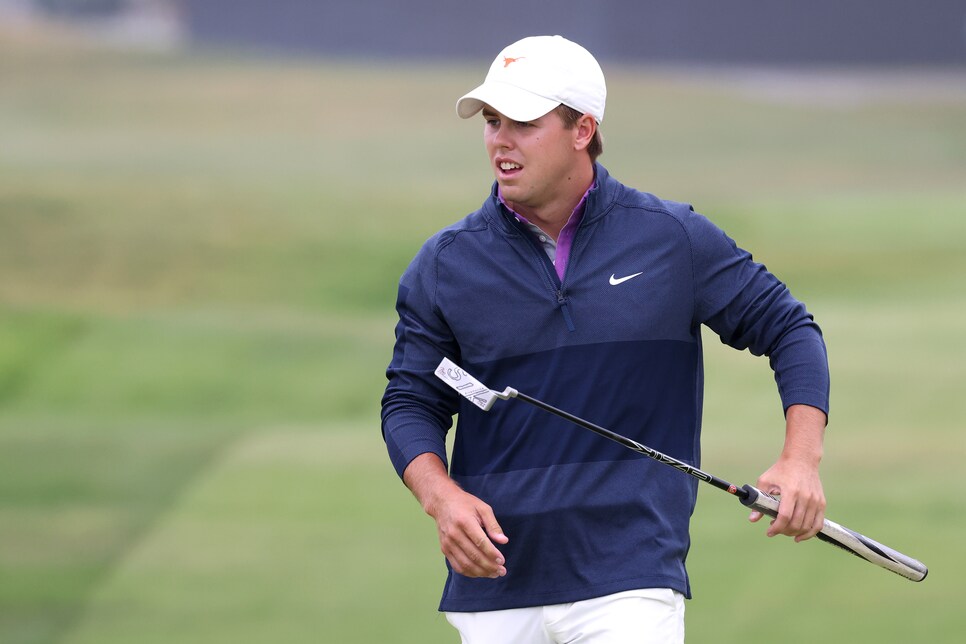 A day following its denial of conflicting-event releases for LIV Golf events the PGA Tour took another step to thwarting interest in the Saudi-backed circuit Wednesday afternoon, taking commissioner Jay Monahan's "them or us" message to the college ranks.
The tour has made an amendment to its "PGA Tour U" ranking, a program that allows the top college senior golfers direct access to the Korn Ferry and other tour-related developmental leagues. The change makes any player who competes in a professional golf tournament that is not ranked by the Official World Golf Ranking ineligible to receive the program's benefits.
The LIV Golf series events qualify as such tournaments.
While seemingly inconsequential, at least compared to the dramatic proceedings at the professional level, the move counters one of LIV Golf's latest strategies.
With almost all of the game's marquee names distancing themselves from the LIV Golf endeavor, LIV Golf CEO Greg Norman has pivoted to inviting the top-ranked amateurs to his competitions, believing he can secure these amateurs' services through Name, Image and Likeness deals that are now legal under NCAA and USGA guidelines. There is also the belief that some of the amateurs would turn pro in order to reap the financial gains from LIV Golf's guaranteed paydays, thus providing the circuit with young talent.
Should any player on the PGA Tour U ranking be deemed ineligible, the player next in line would receive the exemption benefits offered by the tour's program. Those who finish first through fifth in the ranking receive Korn Ferry Tour membership following the conclusion of the NCAA national championship through the end of the current season, while also receiving exempt status on an international tour the following year.
Texas' star Pierceson Coody currently resides at the top of the PGA Tour U list.