News & Tours
Lee Westwood makes official his long-assumed interest in playing in LIV Golf events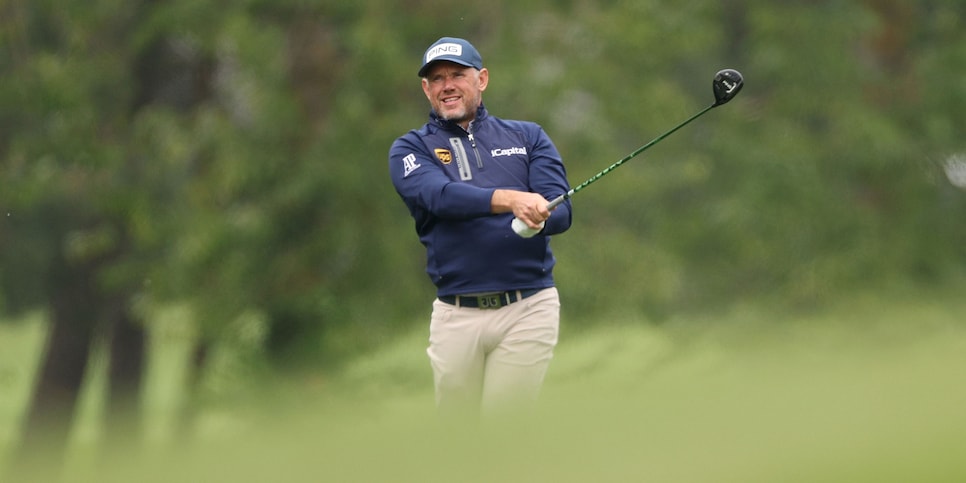 Lee Westwood hits a shot during a practice round prior to this week's Betfred British Masters.
Richard Heathcote
SUTTON COLDFIELD, England — Slowly but surely more players are publicly acknowledging their interest in playing the first LIV Golf Invitational Series event at the Centurion Club outside London next month. Speaking on the eve of the Betfred British Masters at The Belfry, Richard Bland and Lee Westwood both confirmed that they have requested releases to play in the first of what will be eight Saudi-backed tournaments in 2022.
"I have [asked for a release]," said Bland, at 53rd in the world the highest-ranked player in the field this week. "And if it's OK. That's where I want to leave it."
In contrast, Westwood had more to say about his decision to participate in what will surely be the most controversial start in his nearly three decades as a professional golfer. In a spirited defense of his position, the 49-year-old Englishman cited his long tenure and support of his home tour, formerly known as the European Tour.
"I've supported the European Tour for 29 years," Westwood said. "I've gone over and won on the PGA Tour in '98, but not taken my card. I've had brief goes at the PGA Tour, if you want to call it that and given up my card at certain times over there through personal things. I've never been driven by playing on the PGA Tour like a lot of the guys have. It's been their goal to get on to the PGA Tour. It never has for me. My goal has always been to be a European Tour member and support this tour and go in and out of the PGA Tour. I've hosted events on this tour and played wherever I could through COVID. I consider myself a European Tour member."
Still, Westwood has been linked to the LIV venture for months, even stating he'd signed a non-disclosure agreement with the group in February. And he is sure, along with the others who'll compete in the series, to face widespread criticism inside and outside golf for a decision that many will see as at least an indirect endorsement of the Saudi Arabian regime's widely condemned human-rights record. The new tour is part of LIV Golf Investments, which in turn is backed by the Public Investment Fund, an autonomous wealth fund administered by the government of Saudi Arabia.
Pressed on his view of what has been the biggest talking point in professional golf over the last year or so, Westwood expressed some sympathy for Saudis and their attempts to create something different at the sharp end of professional golf.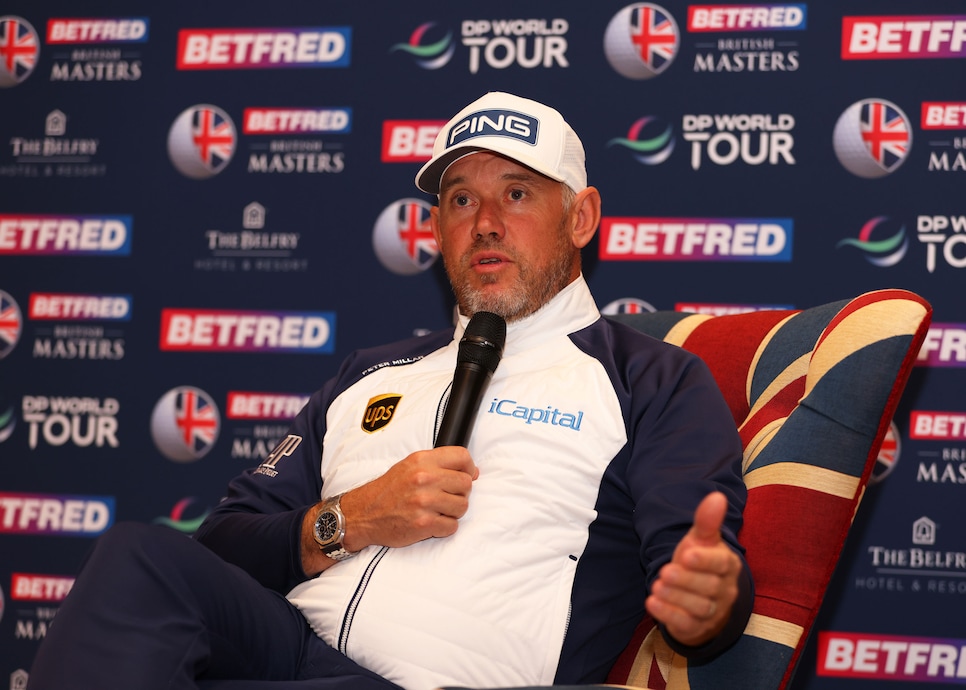 "It's being portrayed as an 'us and them,' situation," continued the 25-time tour winner. "But in all the reports I've read, the people from LIV Golf have said that they want to stand side-by-side [with the current tours]. They are not going up against any of the really massive tournaments. They want everybody to be able to play, to have options. They are not forcing anybody's hand.
"People always have a problem with change. They are skeptical about it. They like continuity and they like the same to carry on. But change in competition is good in any walk of life. It shakes things up and keeps everybody trying to improve their product."
Still, while DP World Tour chief executive Keith Pelley has yet to announce any punitive measures that may or may not be applied to players keen to participate in the 48-man LIV events, there may be implications for Westwood. An 11-time Ryder Cup player, it has long been anticipated that he would assume the European captaincy, even if he ruled himself out of contention for next year's matches before former Open champion Henrik Stenson was named to the role. That prospect could be in jeopardy should Westwood become something of a poster boy for a controversial venture that many see as little more than an unwanted rival to the DP World Tour.
Asked if possibly missing out on a Ryder Cup captaincy was something of concern, Westwood was quick to dismiss such a notion.
"That's for somebody else to decide," he said. "Besides, why should it? The European Tour have no problem with me being a PGA Tour member, so this is just another tour."
Inevitably, the subject of money came up. And again, Westwood was quick to justify his decision to play in what will be the first of eight 54-hole events offering a combined prize fund in excess of $250 million.
"If I went up to some of my mates I grew up playing with in Worksop and said I've been given an opportunity to play in a tournament, a 48-man tournament for $25 million, they would probably pull me to one side and say, 'what is it you're actually thinking about?'" he said. "This is my job. I do this for money. It's not the only reason for doing it. But if anybody comes along and gives any of us a chance at a pay rise, then you have to seriously consider it.
"Saudi Arabia money is in all different sports now, whether it be football or Formula one," he continued. "They are trying to become more westernized. They are making changes which is probably worrying a lot of people and scaring a lot of people. But they are just trying to improve. The first time I played in Saudi Arabia was on the European Tour. The first three times I played there, the European Tour sanctioned the event. So they had no problem with where the money came from. The PGA Tour gave releases for its players to play the Saudi event this year. They have no problem with where the money comes from."