Let's Go, Mario!
Chris Pratt and Charlie Day sound like they are VERY down to make a Mario Golf movie
Next week, in a moment almost as massive as Tiger Woods returning to Augusta National, Mario will return to the silver screen in "The Super Mario Bros. Movie." This film will mark the iconic Nintendo plumber's first film foray since 1993's disastrous live-action interpretation, but has generated controversy of its own, with some seeing Chris Pratt's casting as Mario to be slap in the face not just to longtime Mario voice actor Charles Martinet, but the Italians everywhere.
Despite the initial bad press and the fact the video game movies have historically been trainwrecks, there's already talk of a potential sequel. There's plenty of options out there—a "Fast & Furious"-style Mario Kart movie, an A24 psychological horror spin-off of Luigi's Haunted Mansion—but Pratt and co-star Charlie Day (of "Always Sunny in Philadelphia" infamy) seem particularly excited by a different idea this week:
Yeah, yeah. Actors will say just about anything to survive these press gauntlets. We hear you. But try to tell us this isn't the look of two guys who just hatched a plan.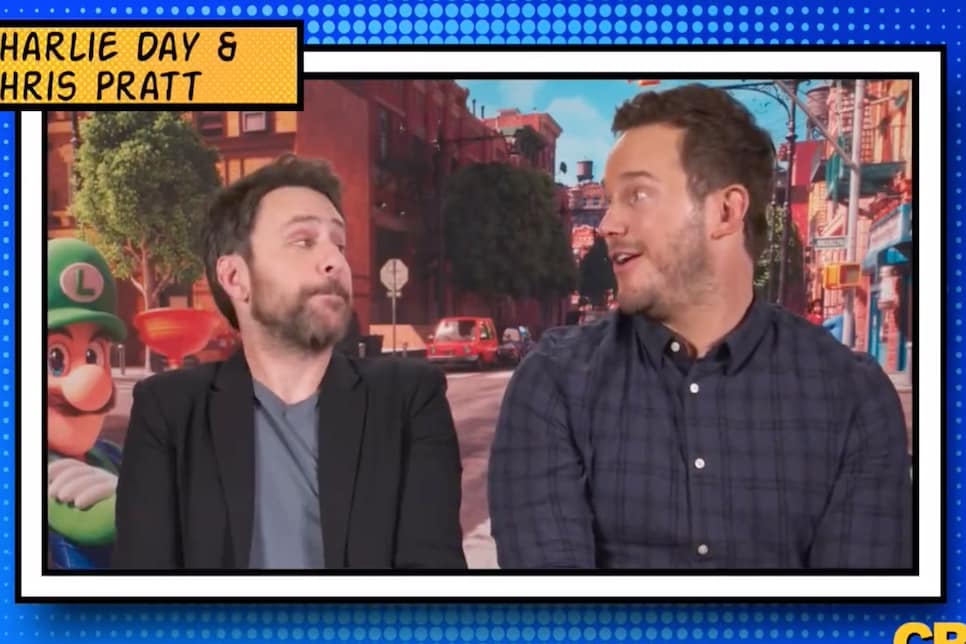 With "Happy Gilmore 2" in limbo and no "Top Gun"-inspired Tin Cup sequel starring Miles Teller as Roy McAvoy's estranged son (Tin Cup: Maverick?) in sight, perhaps Mario Golf is the best chance we have to see our beloved game back on the big screen in the near future. If you need help on that screenplay, Mr. Pratt, you know who to call.