DP World Tour
Cameron Smith starts getting down to business at the Australian PGA Championship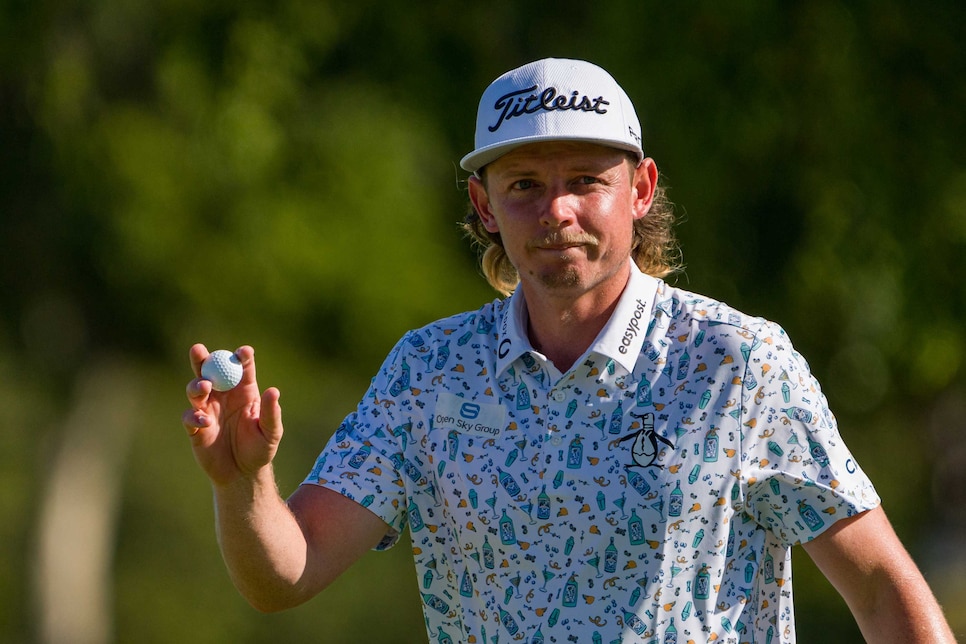 BRISBANE, Australia — High on the leaderboard after 36 holes at the Australian PGA Championship are some names you may not have heard of and a few you definitely have. Leading the way at 10 under par is Jason Scrivener, an unheralded Australian who is a regular on the DP World Tour. He's banked almost $5 million in Europe alone without having won a title there.
One shot back, however, is one of the most talked-about golfers of 2022. Cameron Smith, back in Australia for the first time in three years but also back in contention for the first time in three weeks. The World No. 3 last teed at the LIV Golf team finale in Miami last month, when he helped lift his all-Australian foursome Punch GC to a second place finish. Smith's defection to LIV in September came after a whirlwind year featuring three PGA Tour victories, including the 150th Open at St. Andrews in July, as well as a LIV win in Chicago in September.
Other names near the top of the leaderboard casual golf fans wouldn't recognize—Japan's Masahiro Kawamura and Australia's Cameron John at eight under. Poland's DP World Tour winner Adrian Meronk led a group of players at seven under.
On Friday at Royal Queensland, Smith's 65 was hard-earned given the hot, windy conditions and firm greens. It came a day after Smith's opening 68 at the DP World Tour co-sanctioned event.
Smith rattled off eight birdies and two bogeys, but the highlight was when he was playfully heckled by his high-school friends after the second dropped shot; a three-putt from long range at Royal Queensland's par-3 17th, which is styled as a party hole at Australian PGA this week.
"It was funny; a lot of my mates who I went to school with were out there today and they were yelling at me on 17 so that's why I was having a little bit of a chuckle to myself," Smith said. "I'm sure they were giving me s--t about missing that second putt as well."
On the same hole, Smith's playing partner Adam Scott, also a Queensland native, drained a 50-foot birdie putt and fist pumped wildly to the crowd. It was Scott's only birdie of the day, with two bogeys contributing to a one-over 72 that dropped him to four under.
"It sums up golf … nothing was good, and I then find my element in a bunch of drunk Queenslanders," Scott joked.
Smith's star power and play over two the first two days reverberated around Brisbane. By 6:40 a.m. local time Friday, ticket sales had overtaken the entire week of the 2013 Australian PGA on the Gold Coast when Scott was the reigning Masters champion and brought the green jacket Down Under. On Friday, one of the greatest rugby league players in history, Johnathan Thurston, raced across town from a luncheon to watch Smith putt out on the 18th.
All Smith could do was repay the fans by climbing the leaderboard.
"The whole round was pretty good," said the 29-year-old said, who birdied the 18th to lock up a spot in the final group for Saturday alongside Scrivener and Kawamura. "I knew that putt there would probably get me into the final group, so that was a good one. I love playing in those final groups.
"I felt as though I hit my driver [nine of 14 fairways] the best I've hit it for a very long time. It gives me a little bit of confidence going into the weekend."
Scrivener welcomed the challenge of playing in a third-round final group with Smith. "Putting all my work to the test, I think," Scrivener said when asked what he was most looking forward to about the weekend rounds. "That's what we all want to work for and put ourselves in these positions, just to test it out against the best players as well. It's going to be hard and I'll be nervous, but I'm excited for it."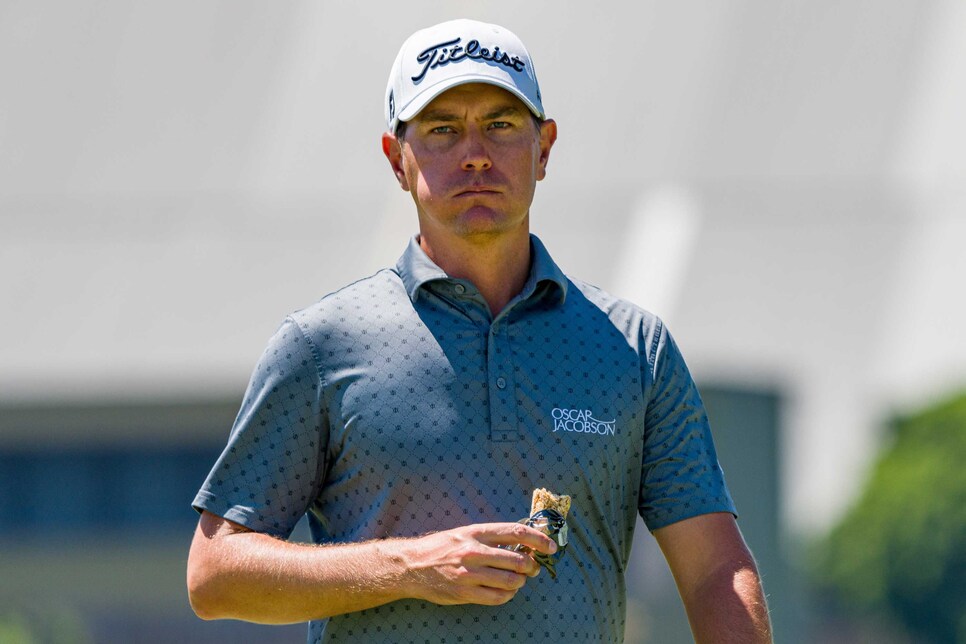 Jason Scrivener holds a one-shot lead after 36 holes at Royal Queensland.
Andy Cheung
But with two rounds to go, Smith is poised for a run at a third Australian PGA title to go with his 2018 and 2018 triumphs.
"The first [2017 PGA victory] on the Gold Coast definitely helped a lot for my confidence, knowing that I could kind of get it done on Sunday," Smith said. "It was something that I really hadn't done until then, so that was kind of nice to do and went on to have a really good 2018. It was massive, massive confidence booster for everything."